With the end of the year fast approaching, it's time for some fresh font trends. Next year looks set to be an eclectic and eccentric melting pot of type trends, with kinetic typography, distorted fonts, and Alpine display styles being just a few of the diverse and exciting font categories set to make their mark across graphic design, branding, and web design. 
We analyse trend data to bring you the fonts designers are searching for now and the emerging type styles that are set to be big in the near future. Read on to discover what fonts are trending right now and stay ahead of the curve with our font trends forecast for 2021. 
Find a huge range of on-trend fonts for both web and print projects on Envato Elements.
Font Trends 2020: What Fonts Are Trending Right Now?
Flat design has been the overarching trend across websites and apps for nearly a decade, but as more sites are now able to feature 3D styling features like gradients and shadows, we've seen a move towards typography that reflects this shift. 
Animated type, color fonts, and bold, maximalist typography have proved to be popular font styles in 2020, and the more-is-more font trend looks set to continue into next year as web design becomes increasingly sophisticated and a wider range of web fonts become available.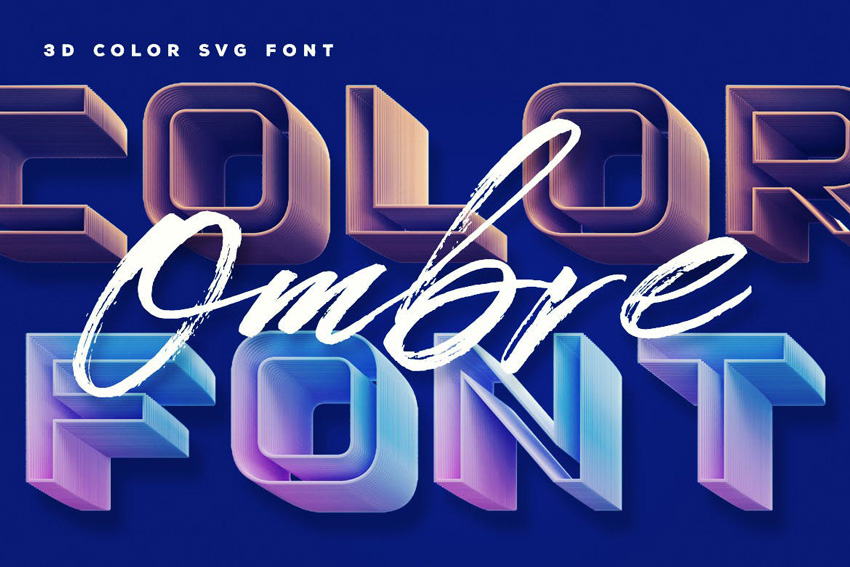 Alongside these loud type trends, a quieter counterpart provides relief for designers looking for a subtler typographic style. Calm, elegant serifs are widely popular across fashion and lifestyle branding, while chunky calligraphic scripts bring warmth and earthiness to packaging and logo design. 
The biggest font trends of this year and moving into next year fall into one of these two camps, making this a polarised but liberating time to be working with type. 
Font Trends 2021: Looking Ahead to Next Year's Trending Type Styles
Looking forward to the new year, 2021 is set to be an equally diverse year for font trends, with individualism and quirk prioritised over conformity. Kinetic (moving) type and distorted fonts are two exciting emerging trends that are set to make a regular appearance across sites and apps next year. 
There will, however, always be a need for fonts that feel democratic and accessible. For web designers, maximising the accessibility of sites and apps is becoming increasingly vital, and for that purpose, fonts still need to retain a high level of legibility. Bold, retro serifs and Alpine fonts balance character and readability, giving designs a rustic, vintage feel in the process. 
Trending fonts for 2021 include a mix of cutting-edge and traditional styles, from 3D type to delicate serifs. There's plenty of choice for designers looking to get creative and experimental with typography, for both print and online. We predict the biggest font trends for next year will be: 
Distorted fonts
Retro serifs
Elegant, timeless serifs 
Alpine display fonts
Characterful humanist sans serifs
Kinetic type
Minimal, chunky scripts
Retro-futurist fonts
Reflecting the eclectic and individualist spirit of design right now, expect to see examples from each of these font groups across print, branding, packaging, and web design in the year ahead. 
Read on to discover these font trends in detail, and pick up tips for using them in your designs. 
Font Trend 1: Distorted Fonts
Stretched, twisted, contorted, or squashed—one of the quirkiest emerging font trends is distorted type. Whether featuring the occasional 'disruptive' letterform or distorted almost beyond readability, this trend is inspired by early digital art, created alongside the rise of Punk and New Wave music in the early 1980s.
The perfect fit for independent or alternative brands, distorted fonts are ideal for logos and packaging to give designs a cryptic, uber-cool style. 
You can distort individual characters of fonts using vector software like Adobe Illustrator or pick up a ready-made distorted font from our selection below to bring a little chaos to your work.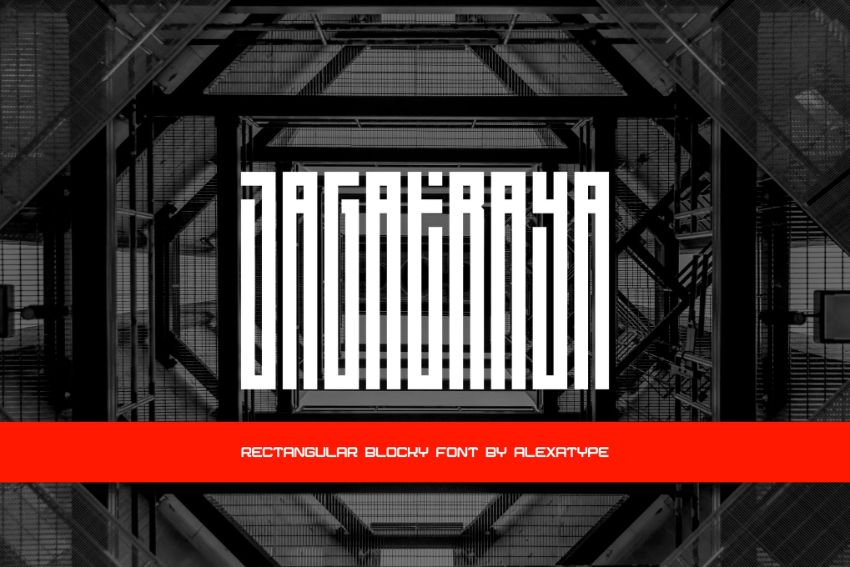 Font Trend 2: Retro Serifs
The last couple of years have seen a resurgence in retro fonts, particularly typefaces influenced by 1970s styles used across TV titling and poster design. In 2020, we saw the retro type trend translate into mainstream branding, with the style proving popular with Instagram-influenced wellness and beauty brands such as Goop and Glossier. 
Next year, we'll continue to see a restrained retro influence coming through in type, with bold, retro serifs with curvy contours and minimalistic styling continuing to bring warmth and New Age brand appeal to logos and packaging.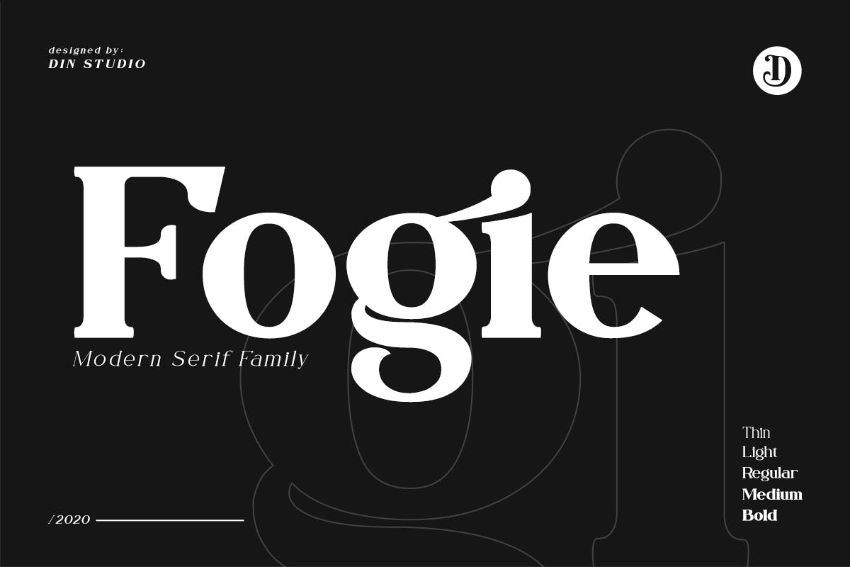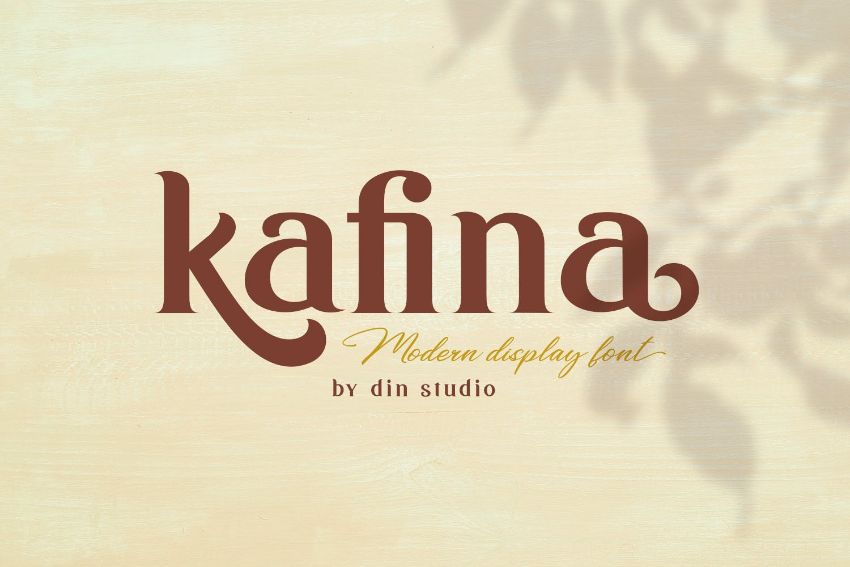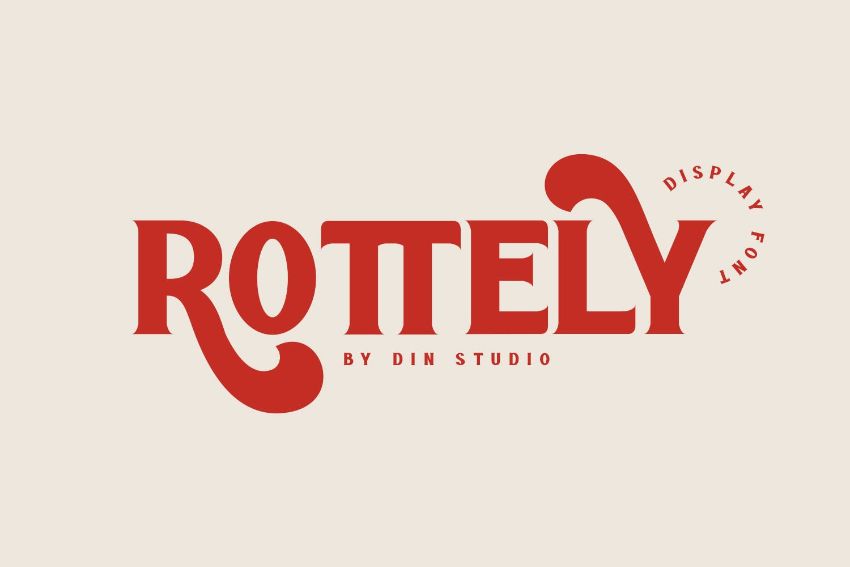 Font Trend 3: Elegant, Timeless Serifs
As chic and elegantly discreet as a little black dress, timeless serif fonts are the antidote to some of the brasher font styles trending right now.  
While website designs might call for fonts that can grab and hold attention, print designs such as books and magazines will always have a need for something a little easier on the eye. Inspired by the simple, vintage-influenced serifs favored by publishers like Kinfolk and Phaidon, these timeless serifs are a hallmark of intellectualism and literary seriousness, but also translate to commercial branding and advertising aimed at similar audiences. 
Influenced by 1920s and 1930s newspaper type styles, the serifs that look the most beautiful have a slightly organic, humanist feel with irregular ligatures and a low x-height.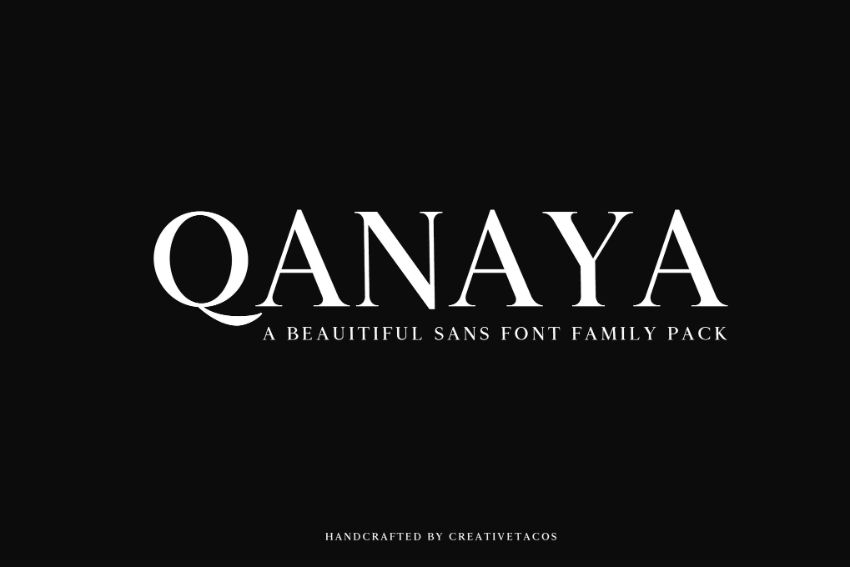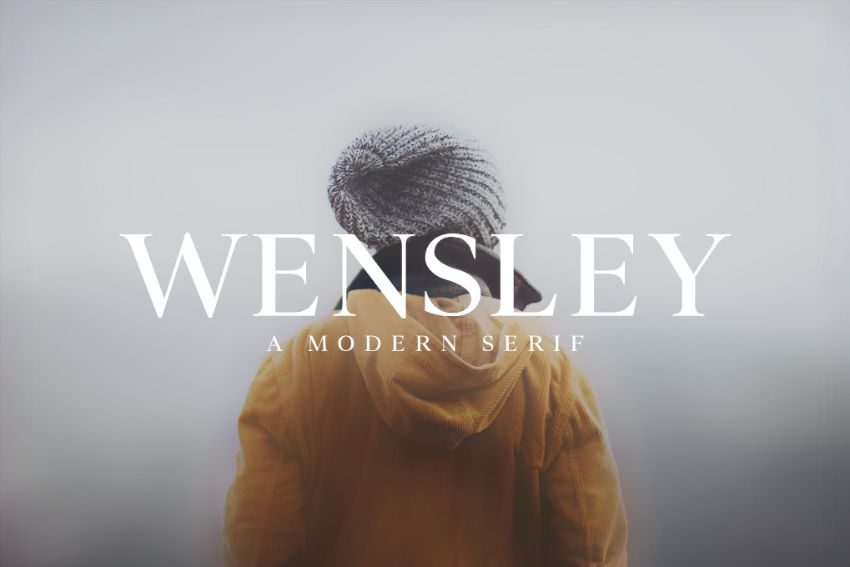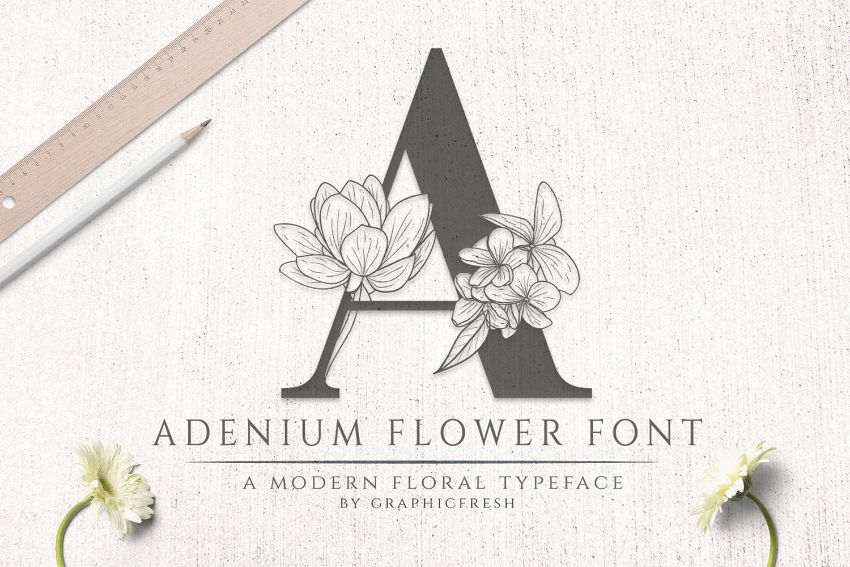 Font Trend 4: Alpine Display Fonts

Woodcut-style and letterpress-inspired fonts have long been the go-to type style for designers looking to bring a vintage feel to logos and packaging. In 2020, it feels like we've reached letterpress saturation, with seemingly any font overlaid with a noisy texture to earn a 'vintage' descriptor.
Next year, we'll see a move towards vintage-inspired fonts that feel more authentic and faithful to a particular period, making the new wave of vintage type more distinct and unique, tying in with the general move towards individualism across font trends. 
Influenced by the quirky type styles favored by indie director Wes Anderson, fonts that have a rugged, Alpine style and 1930s influences are set to be popular for branding, particularly across the independent sector, food and beverage, and lifestyle. Whether severe and stripped-back like Bahn or soft and Didone like Athena, there's an Alpine style to suit every mood and project.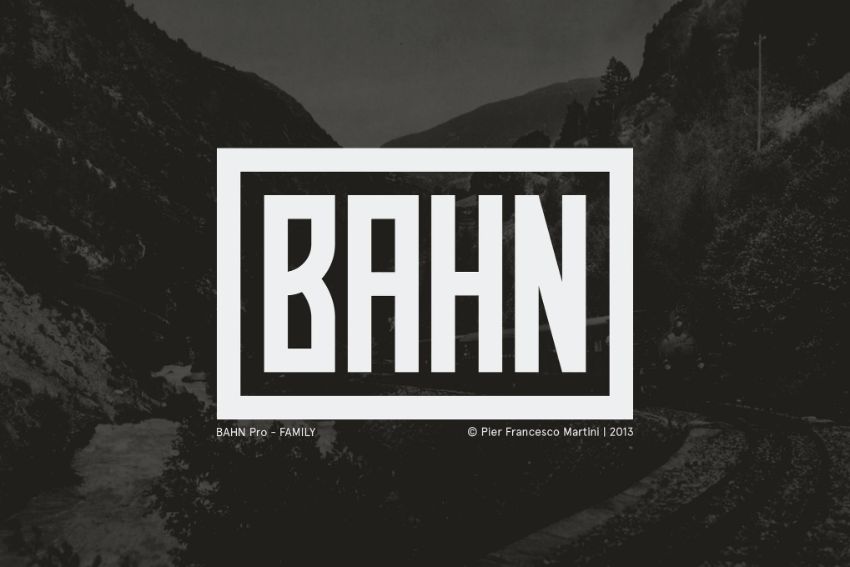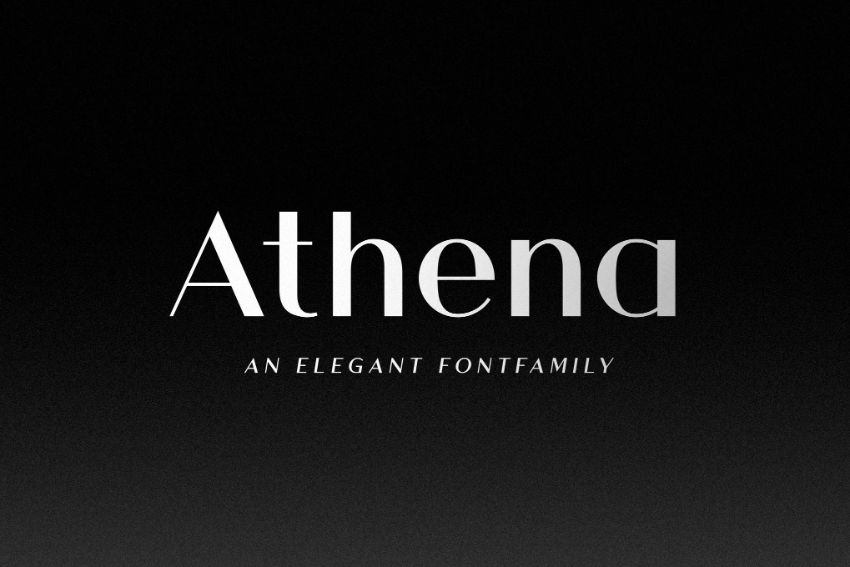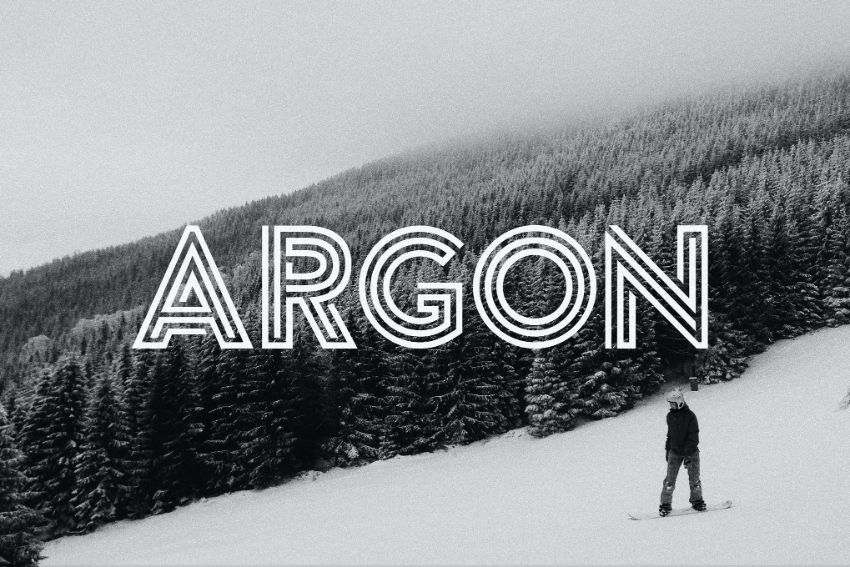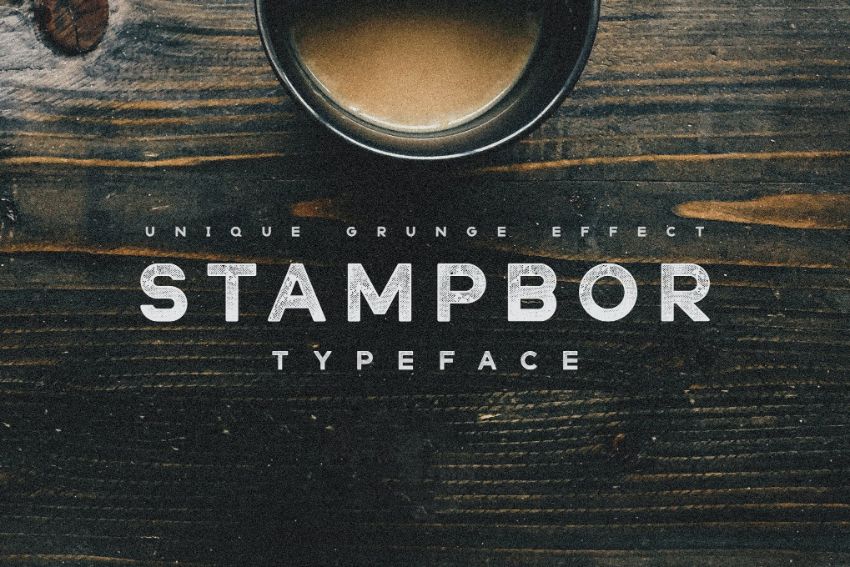 Font Trend 5: Kinetic Type
Kinetic, or moving, typography might be one of the latest font trends, but it has historic roots. Kinetic type was most memorably used by graphic designer Saul Bass, whose title sequences for Hitchcock-directed movies Vertigo and North by Northwest stylishly brought type to life for 1960s cinema-goers.   
Today, designers are rediscovering the power of kinetic type to minimise the bounce rate on websites and video content. Animated type holds attention for longer, and is a helpful tool for creating a compelling narrative for brands and products. 
You can create your own kinetic typography using standard fonts dropped into a video template for Adobe After Effects or Final Cut Pro. Look for font styles that remain legible and clear when animated, such as slab serifs or chunky sans display fonts. Discover a range of easy-to-use video templates for titles and type here.
For more kinetic typography, check out these following articles:
Font Trend 6: Characterful Humanist Sans Serifs
Strictly geometric, Swiss-style sans serifs will never go out of fashion, but next year we'll see designers demanding a little more warmth and character from their sans serif type. 
Whether it's a little kick to a ligature or an offset bowl, subtle humanising features give these characterful sans serifs more openness and quirk, making them a good fit for social media images and websites that want to put forward a friendly yet professional face to remote customers. They are also exceptionally readable, making for accessible web and app designs.
Look for typefaces that balance neutral styling with subtle humanist elements to add character. Rounded sans serifs like Ripple and Grand Halva are elegant and contemporary alternatives to serifs, while the clean, minimal style of RNS Sanz makes it a 2021 update for fans of Swiss type styles.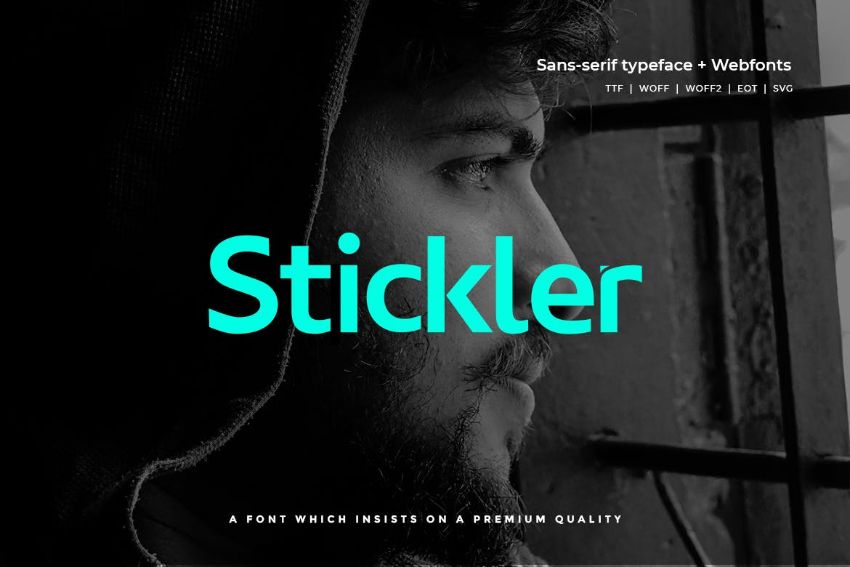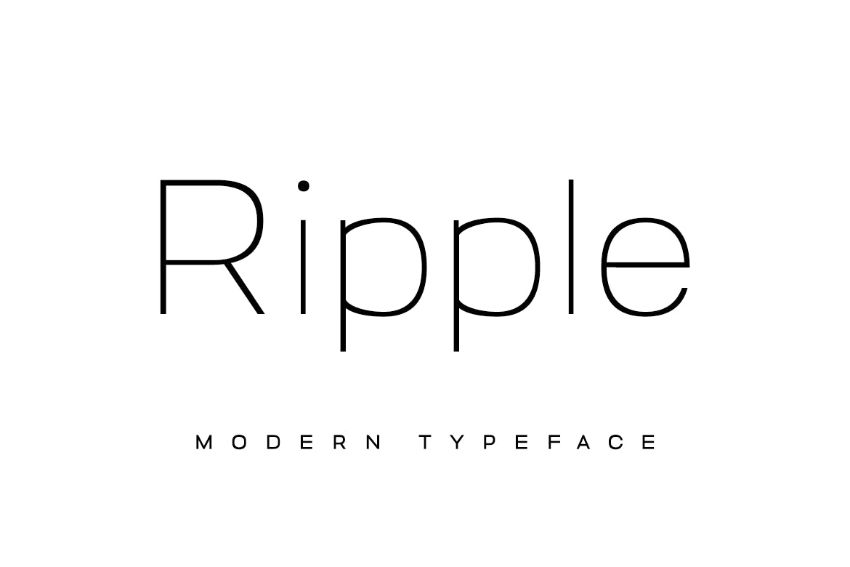 Font Trend 7: Minimal, Chunky Scripts
For warmth and friendliness, nothing beats a hand-lettered font. Still the hallmark of brands that want to appear cooler and more casual than their contemporaries, script fonts also look great set in bold colorways and laid over the top of photography in social media images and poster designs.
For 2021, the chunkier the script the better. Bold and minimal scripts have replaced the delicate, romantic styles made popular on wedding stationery. Still an equally stylish fit for events nonetheless, these chunky scripts also have more versatility for a wide range of projects, from logo design to magazine editorials. 
Try chunky brush-lettering fonts Sinisuka or Beautiful Vibes on packaging, logos, or websites to give a friendly, vintage feel. Naive styles like Patrick or Palace YH are perfect for children's branding or pet businesses.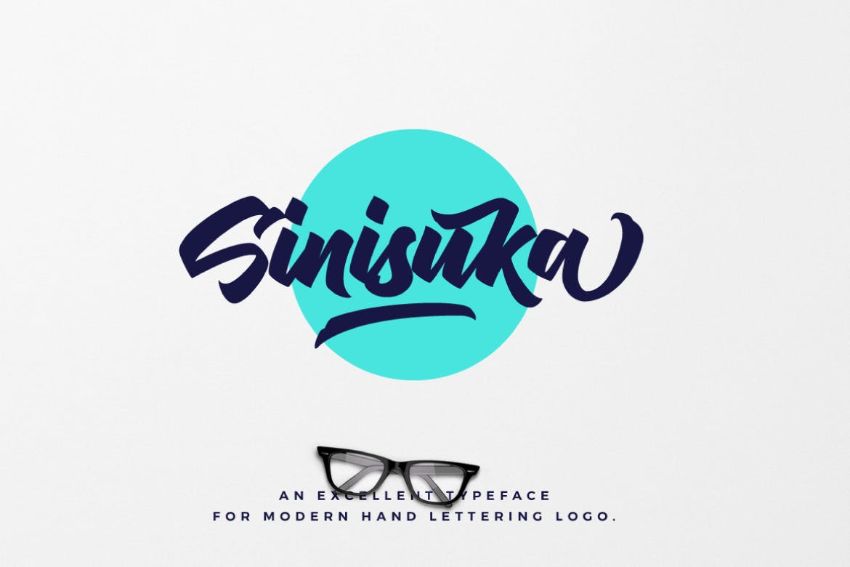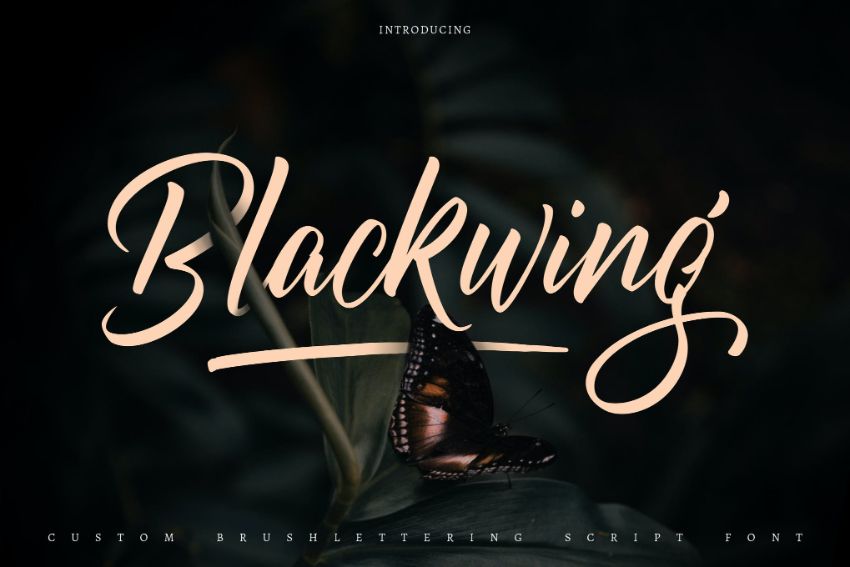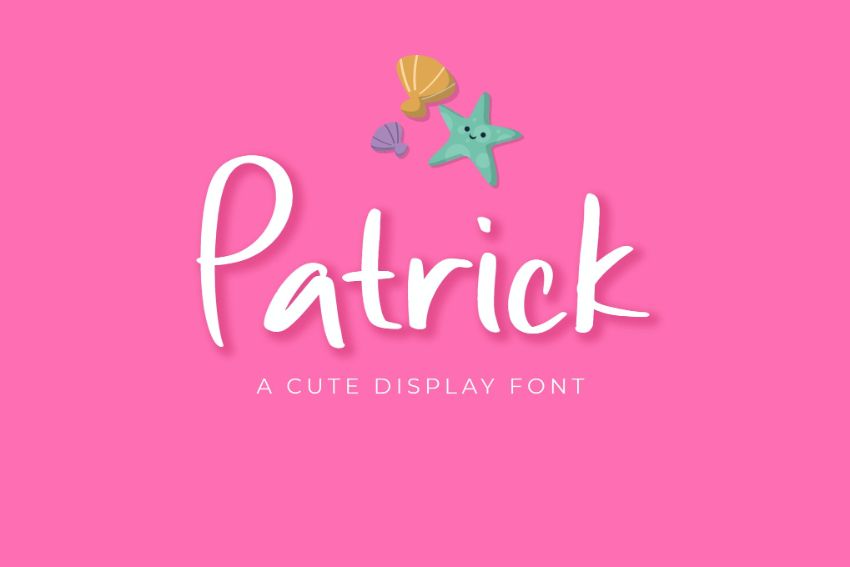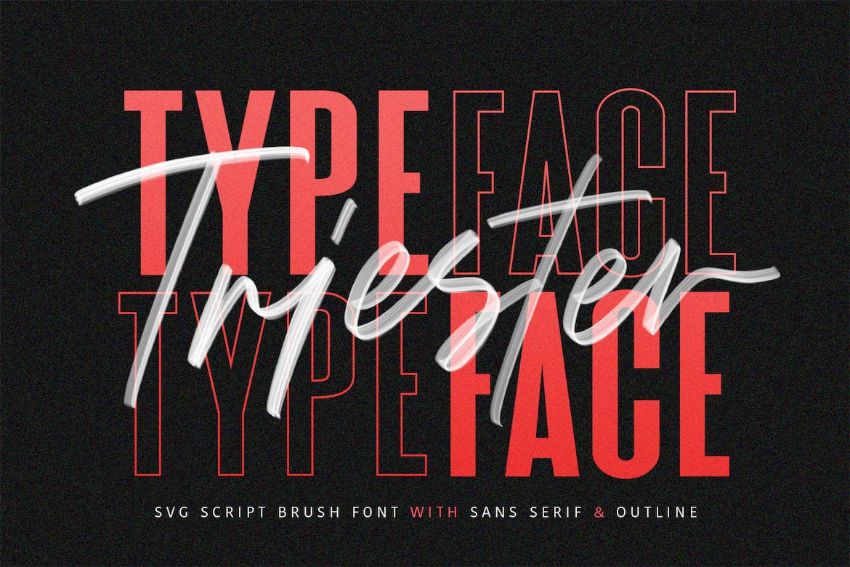 Font Trend 8: Retro-Futurist Fonts
A growing font trend this year, retro-futurist fonts combine futuristic elements with vintage-inspired styling. Keep the movie titles for Blade Runner and Drive in mind—these fonts have a cinematic feel that translates well to headlines, posters, and logos. 
Far from being a novelty, fonts that have a subtle dose of retro-futurism, like ultra-minimal Walter, look the most contemporary and suit cool branding aimed at younger audiences. Team them with metallic or tech-inspired color palettes to bring out their futuristic personality.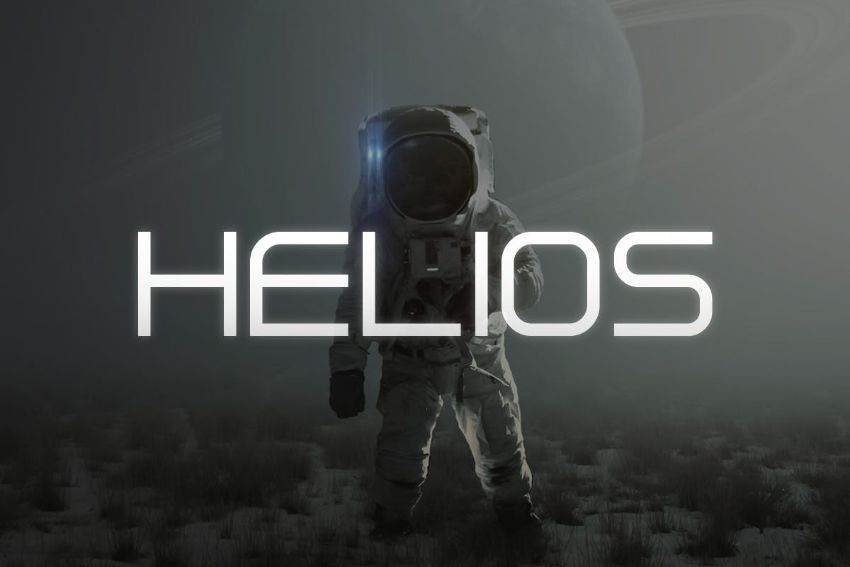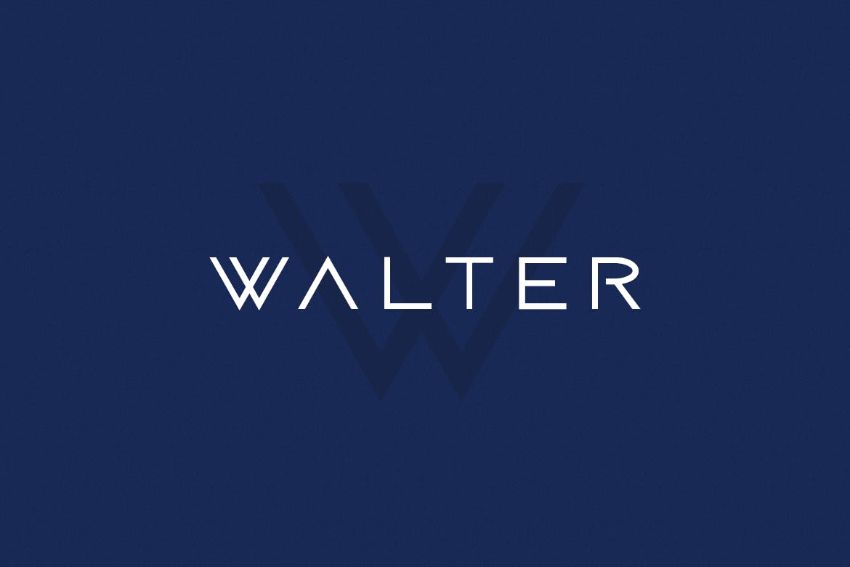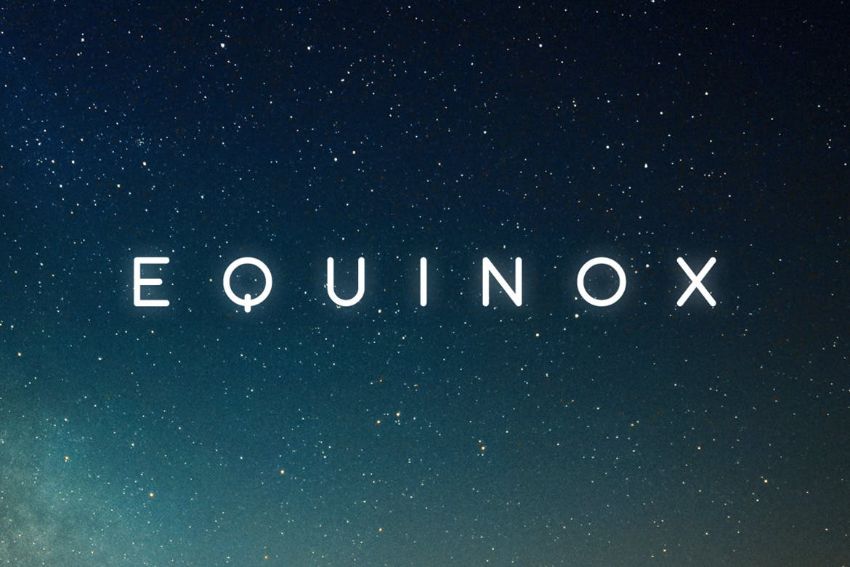 Conclusion: The Biggest Font Trends for 2021
With web design becoming increasingly sophisticated and more fonts being made available as web fonts, we're starting to see a general move towards eclecticism across digital type, with individualism and quirk taking center-stage. 
While print has traditionally been more experimental in typography, print designers will also benefit from the new wave of cool and kooky fonts in 2021. 
While the font trend forecast seems a little polarised, with kinetic type and distorted fonts at one end of the spectrum and ultra-legible, clean sans serifs at the other, a leaning towards creativity and experimentation in font choice is set to be the major dominant feature of type next year. 
The message? Be bold, be individual, and have fun with type. There's a font trend to suit every creative project and whim. 
Find even more on-trend fonts for web design and print projects on Envato Elements.

Looking for more font inspiration? Discover our selections of the best font styles on the internet, as well as typography tips to help you make your type designs better than ever: