There are more ways than ever to get yourself (and your work) seen online. Whether yours is a design, illustration, photography, code, or product portfolio, take a look at some of these tools for getting it out there.
Dunked
Brainchild of Orman Clark and chums, dunked is a platform offering an account where you can upload your own portfolio examples and tailor the presentation.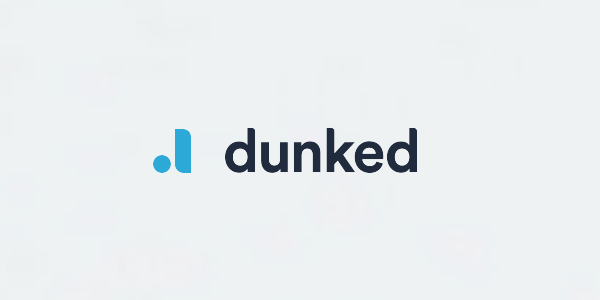 Dunked is simple: Create an account, add projects and pages, then customize how your work is presented by using one of the available templates.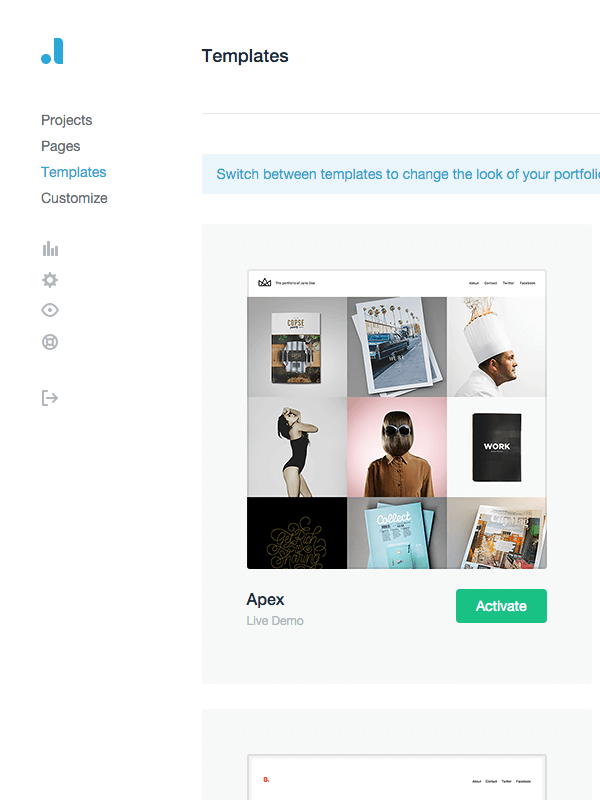 During setup you'll specify your own personal subdomain of dunked.com (yourpersonalthingy.dunked.com), or you can use the custom domain feature and point to a domain of your own.
Dunked offers a ten day free trial period, after which you'll need to sign up for one of the payment plans, ranging from $7 per month to $29 per month depending on the features or scale you want. Check out the showcase for some examples out in the wild.
Format
Format is a similar platform to dunked, in that it offers a customizable hosted environment for showing off your work. The onboarding experience is similar too: non-committal (no credit card) signup, after which you're guided through the process of setting up your portfolio. Both offer live chat, just in case: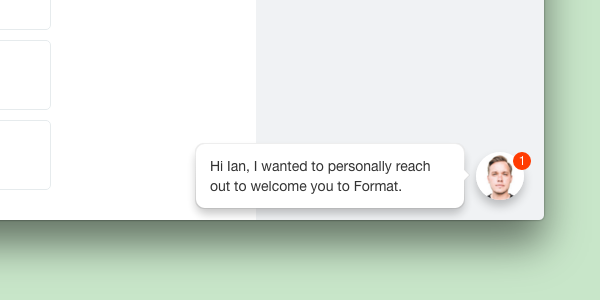 Choose from a multitude of themes, customize them at will, then off you go.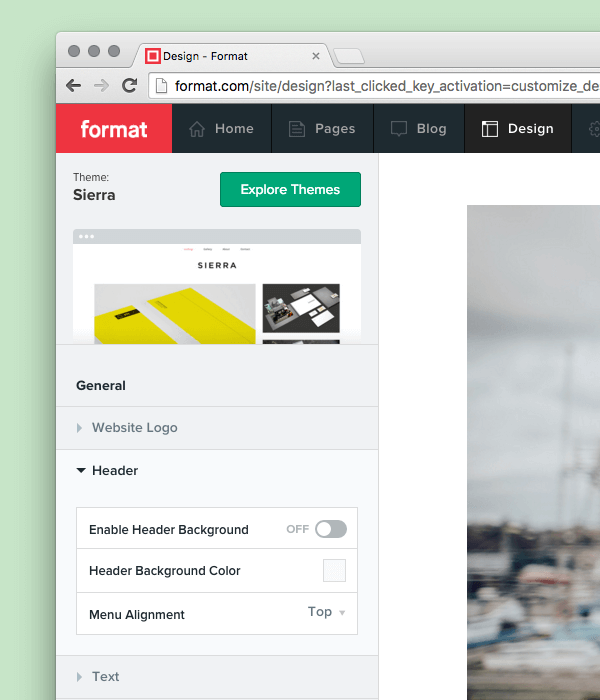 Plans range from $5.75 per month, to $24.99 depending on features and scale. Take a look at some very talented folk making use of format.
Squarespace
"Nah, I don't like Squarespace" – said nobody, ever
Squarespace is by no means exclusively a portfolio platform, but many of its templates are perfectly suited for showing off photography, art, illustration, and design. Positioned similarly to our previous two examples, portfolio website prices range from $8 per month, to $26 per month.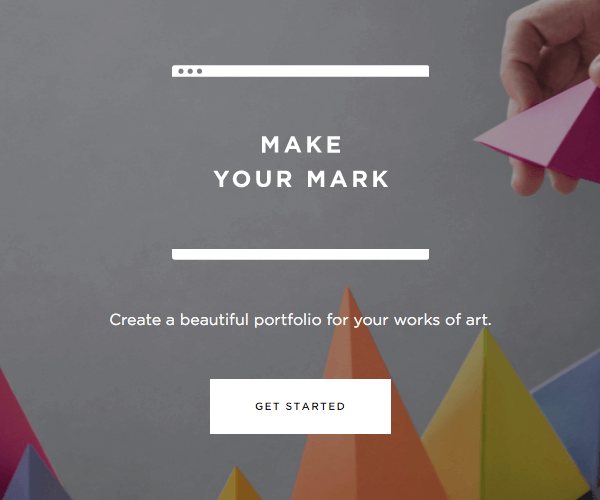 In terms of features, expect hosting, custom domains, extensive templates, support, scalability, analytics, all that jazz. There's also a free iOS app, which keeps your portfolio synced and unreliant on an internet connection, right on your iPhone or iPad. Take a look at what others have done with Squarespace and their portfolios, then give it a whirl.
Adobe Portfolio
Leveraging its already huge reach into the creative community, Adobe recently launched Portfolio, their answer to the cloud-based portfolio market.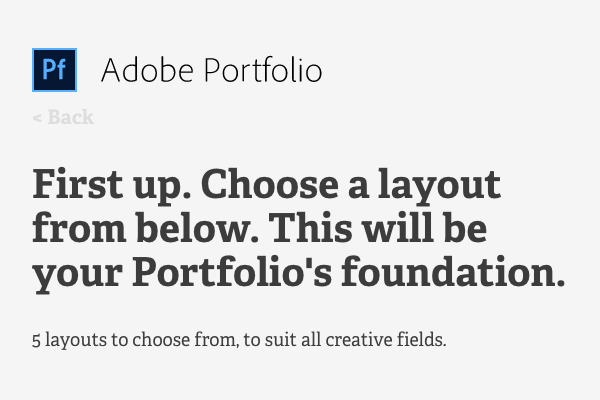 With just a handful of layouts to currently choose from, the first step has been made very easy. 
Little known fact: All the @AdobePortfolio layouts are named after creatives on @Behance! View the case study: https://t.co/LVC1rhOCdu

— Andrew Couldwell (@andrewcouldwell) February 18, 2016
Take a look at the five layouts in question here; they're very strong examples of what you can do:
So, grab a template, then you'll be taken to the portfolio editor, at which point you can start adding projects and editing the presentation. Projects, as you might imagine, are filled with your own examples of work. 
What makes Adobe's product stand out is that you can optionally sync your projects to your own profile on the Behance Network. Additionally (and this is a pretty cool feature) you can credit other individuals and teams, by linking to their profiles on Behance: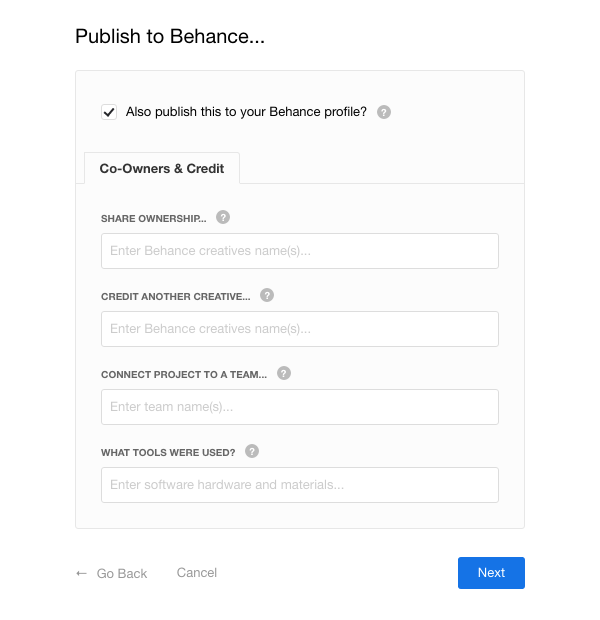 Portfolio is quite new, so please let us know if you've used it and what your thoughts are.
Behance ProSite
Up until now, Behance offered its own form of advanced portfolio: ProSite. Using your Behance profile, you could present your work in more flexible ways, and distribute everything across alternative popular galleries. With the advent of Adobe Portfolio, however, ProSite is due for discontinuation.
Still, some of the examples made with ProSite remain pretty darn inspirational: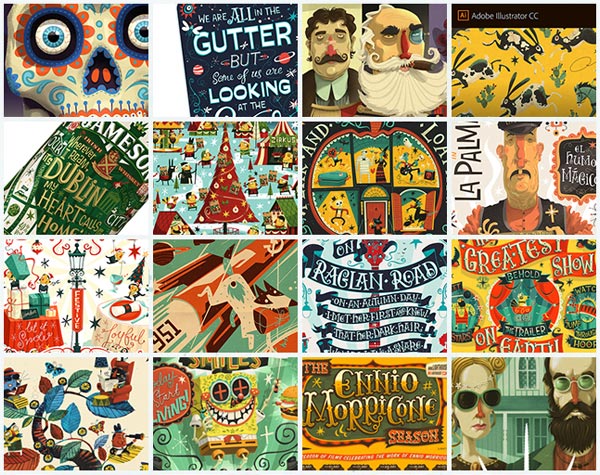 WordPress: Behance Portfolio Manager
Fancy taking the reigns yourself? Behance Portfolio Manager is a WordPress plugin which pulls in your work with some help from the Behance API. Being a plugin, the style of presentation is entirely (beyond some basic layout options) down to your chosen WordPress theme.

Build Your Own Behance-Powered Portfolio
Fancy taking the reigns even more? Check out this three-part tutorial series by Thoriq Firdaus. In it, he describes the nuts and bolts of building your own static web portfolio, using HTML, CSS, and basic JavaScript. And your own Behance portfolio, of course.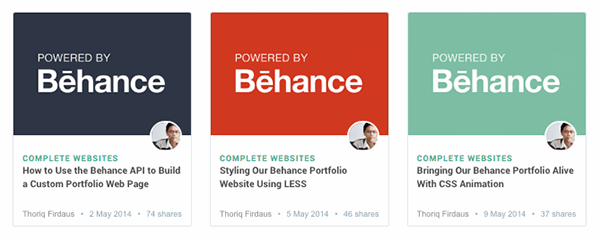 Build a Dribbble Portfolio Grid With Flexboxgrid and Jribbble

Another tutorial we published last year, this time based on the Dribbble API. Follow Jonathan Cutrell as he builds a static web page, using Flexbox layout techniques, and the Jribbble jQuery plugin to pull in portfolio examples from your Dribbble account.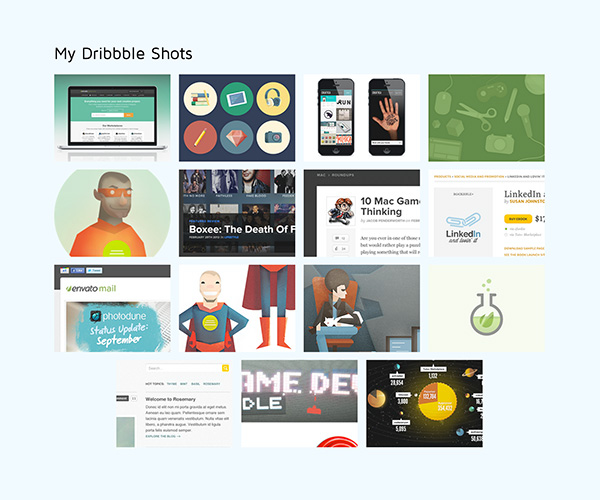 Dribbbox
Alternatively, let Dribbbox do the heavy lifting for you–self hosted, no external assets necessary. Download the files, add the appropriate credentials in config.js, then upload to your web server.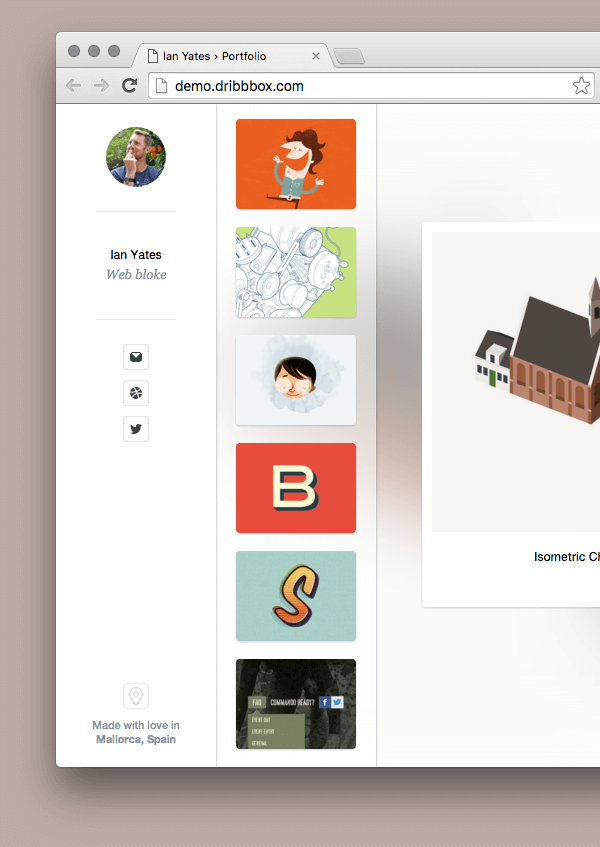 And it goes without saying, that you can quite legitimately use Dribbble itself as your online portfolio..
⌘+SPACE

Lastly on the Dribbble theme, we have ⌘+SPACE. This is a platform, offering a hosted page which drags in your Dribbble credentials. With a degree of customization on offer, ⌘+SPACE allows you to change the background image or color, and add your personal array of social network profiles so people can connect. Whilst there's no current option for specifying custom URLs, that missing detail would appear to be on the horizon: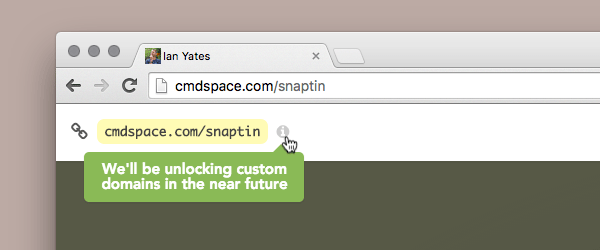 Penfolio
In a similar way to the examples above, Penfolio takes your Codepen profile and outputs its contents in the form of a portfolio. As the instructions say: add your Codepen username to the JS variable provided, and that's it!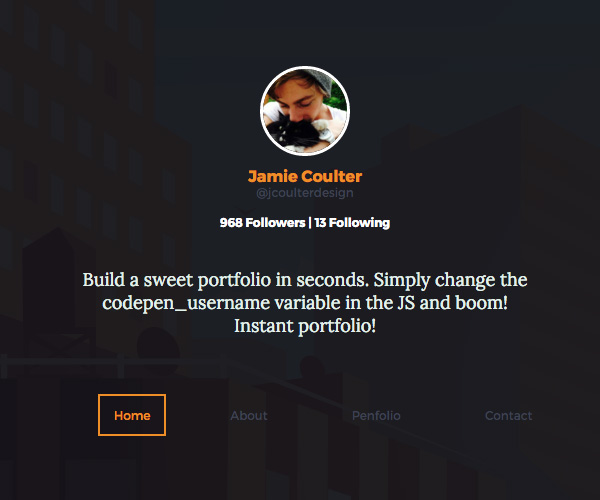 Semplice
Semplice is not a platform. It's a WordPress theme, with a one-time-only price tag of $89. What you build and present to the world comes packaged with lovely details: slick responsive designs, optimized performance, and transitioned page refreshes for a smooth experience. Check out this hugely varied range of examples for inspiration!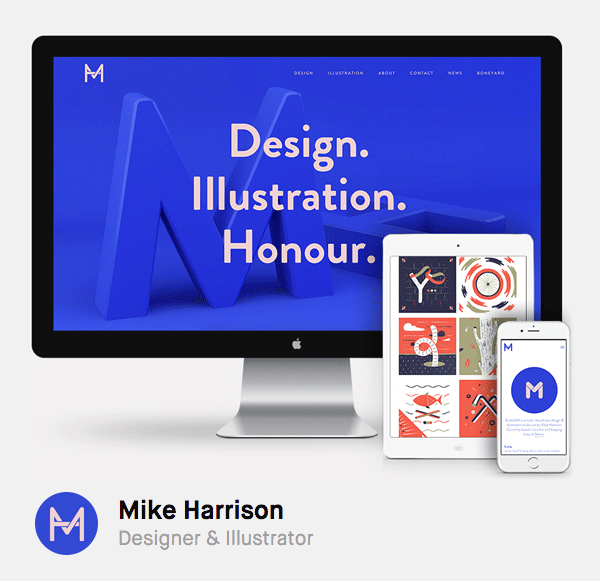 But Semplice is not only about the front-end. What it offers in terms of the back-end is very different–a completely custom content editor in the WordPress admin:
Envato Market
The WordPress Portfolio category on Envato Market is, quite simply, massive–boasting over 800 themes to get stuck into. Take a look at some of them below!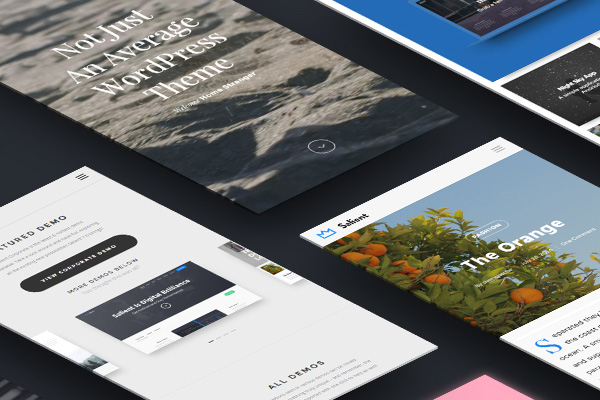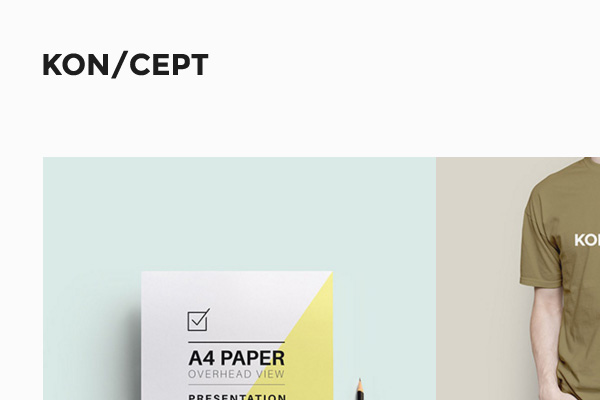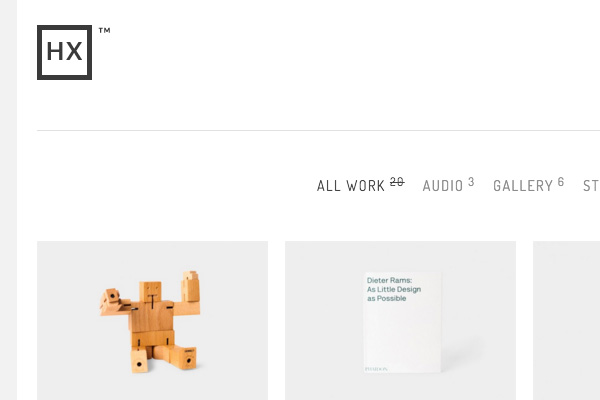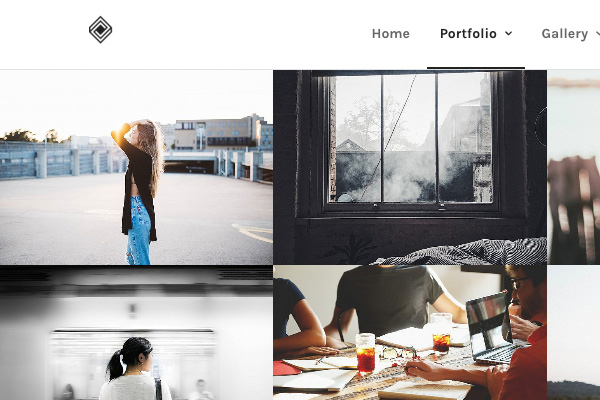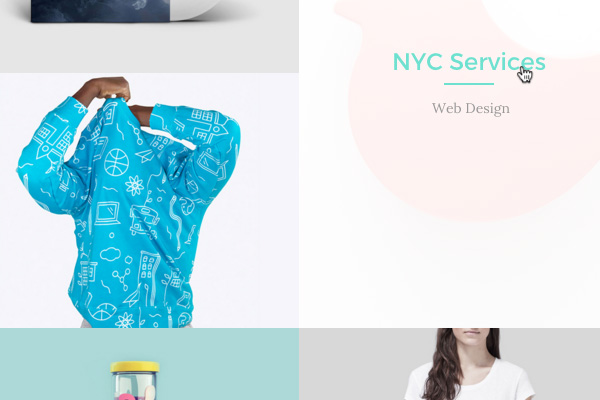 Wrap Up
Lastly, worthy of a special mention, is sites.envato.com. Whilst still in development, you can sign up to be given early access as soon as the switches are flipped: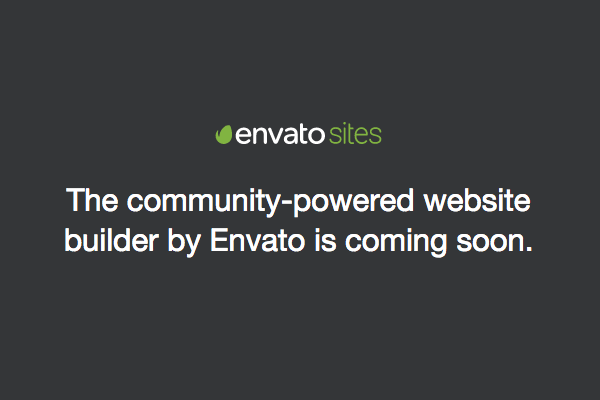 These are just a few ways to kickstart your online portfolio. How have you done it in the past? Which other tools are you thinking of trying? Let us know in the comments!