Sometimes I am dreaming about another day off right when I wake up in the Monday morning. Does this happen to you too? Many of us spend our weekend with family, go for a trip, party, or do nothing lying in the bed and watching a movie.
Have you ever thought about making some use of weekends? Here I mean use for you as a personality or making good for others.
I hope these ideas will inspire you to change your life a bit even for the only one day.Spend your next weekend with use, grow your career and become a better person!
1. Start learning a foreign and/or programming language
Learning foreign languages is useful if you like travelling, and meeting new people. Even if no, learning languages is good for self-improvement and development. Learning a certain language teaches you the culture of a certain country. You may pick one of the most widespread languages in the world, like French or Spanish, or any rare and complex language as Maithili which is spoken in India and Nepal only.
Define your learning strategy first, this depends on the type of learner you are: visual, auditive or kinesthetic. You are a visual learner if the easiest way to remember the word is to read it. In case you remember words the best when you listen to them, you are an auditive learner. You are a kinesthetic learner if associations help you remember the words – feelings, memories, people, etc.
You need to learn a little of everything: pronunciation, spelling, grammar, punctuation. Start learning 10 words each day and little by little add the amount of words you can learn per day. Practice alphabet, and listen a lot: radio, audio books, educational audios with words, dialogues recorded by native speakers.
Look here for free resources to learn 48 new languages.
Programming can open new doors for you, because more and more modern careers are connected with this field. Coding knowledge can bring you both money and delight. Especially great programming is due to a variety of languages available. All these languages differ in complexity, and their usage.
Let us talk about the most widespread and popular coding languages. Java is a programming language developed in 1990s. It is used the most for making web plugins or mobile apps.
Phython is a multi-purpose programming language. Easy code readability allows even beginners learn this language.
PHP is a server-scripting language for web development. If to be more clear, this language was originally created for developing web pages, but now it became more versatile. You can mix PHP with HTMl code, and this is its huge benefit.
Ruby is an open source programming language characterized by simplicity of use and productivity. Ruby makes website creation process easier and faster.
Here you may start mastering one of the programming languages you like. If not for job, coding knowledge may be useful for self-improvement.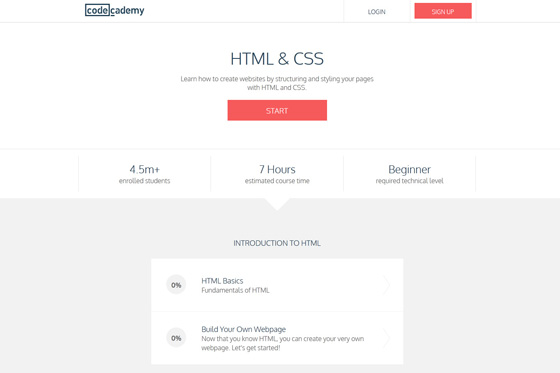 2. Experience new software/product/gadget
Technologies are changing fast, and you should keep up with times not to become isolated from the world you live in. For this, you may use a kind of new software, product, plugin, app, etc. from time to time. This will help you to know more, to learn something new, to improve yourself, and then share your experience with others. For example, have you heard about iPassport? Many people lose their wallets or documents every day. This biometric locking device was created to protect your personal information and identity. Why not to read about it more at weekends, and maybe you will decide to have one?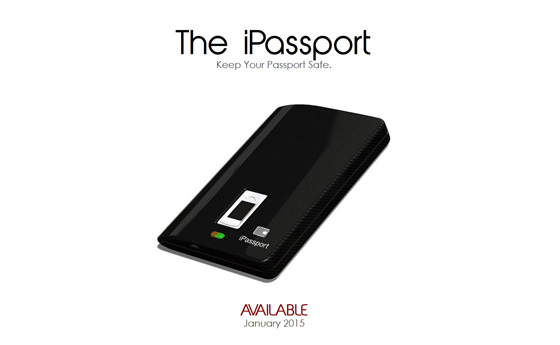 3. Create a website
You may make a website for your personal needs, just for interest or for making money. Such experience won't be useless anyway. To start with, you can use any website building platform you have heard about from friends, ads or the first one in the search. There paid tools like MotoCMS, or free like Wix. They differ not in price only, but in functionality, terms of use and design. While Wix seems to be a free platform, you will need to pay for a few extra features for your website anyway. MotoCMS is a tool with a very simple interface which offers you to create a website in a few hours and it has a huge and really amazing templates' collection. Within a good website builder you can have a ready website design along with a possibility to customize it. I think making your own website is a perfect idea to spend weekend.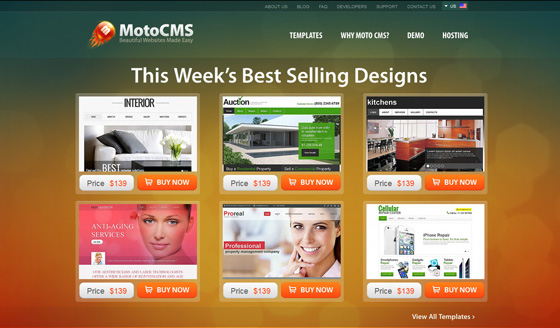 4. Attend a conference
Attending conferences has a huge amount of benefits. First of all, many people attend conferences to learn from the leading experts in their field. You can learn from people who started their business the same as you, and succeeded greatly. Also, you can make connections with all these 'big' people in your industry and keep in touch with them after the conference. Everyone has his own reasons to take part in the conference either as listener or as speaker. Here I am listing a few conferences related to digital world, design, marketing, sports and health, social science for year 2015, maybe you will be interested in one of them.
Mobile Trends Conference
When: February 11-13, 2015
Where: Krakow, Poland
Who attends: developers, marketers
TOCA ME Design Conference
When: February 21, 2015
Where: Munich, Germany
Who attends: creative technologists, designers, developers
Social Media Marketing World
When: March 25- 27, 2015
Where: San Diego, California
Who attends: CEOs, website publishers, marketers, social media strategists, content marketers
Pubcon Social Media Marketing Gathering
When: October 5 – 9, 2015
Where: Las Vegas, Nevada
Who attends: site owners, web designers, developers, programmers, sales executives, creative directors
ClickZ Live for Digital Marketers
When: March 30 – April 1, 2015
Where: New York Marriott Marquis
Who attends: link building strategists, SEO experts, digital marketers, CEOs, site owners
Kerning International Conference on Typography
When: June 3-5, 2015
Where: Faenza, Italy
Who attends: developers, designers, managers
Webinale Web Conference
When: June 7-11, 2015
Where: Berlin, Germany
Who attends: digital professionals, designers, usability consultants, web developers
UX Scotland for UX Service Design and Digital Communities
When: June 10-12, 2015
Where: Edinburgh, Scotland
Who attends: UX designers, usability experts, digital professionals
International Conference on Sports and Medicine
When: March 23-15, 2015
Where: Chicago, USA
Who attends: professors, researchers, scientists, physicians, trainers, students
Stress Management Summit
When: July 13-15, 2015
Where: Philadelphia, Pennsylvania
Who attends: psychiatrists, scientists, professors, researchers
International Conference on Weight Loss and Fitness Expo
When: July 13-15, 2015
Where: Philadelphia, Pennsylvania
Who attends: experts in the field of obesity, weight management, fitness experts, bariatric surgeons, exercise physicians, yoga practitioners
5. Administer charity
Be tolerant to other humans, and be empathic. There are many children without families, ill people who need help to survive, people who have no place to stay overnight, and unfortunately this list is very long. If some of you think that you can't help because you are not rich, and there are many millionaires who have to help others – you are not right. There is no need to spend more than you can, and I suppose nothing will happen to you if you spend $ 10 or $ 20 dollars on charity. There are many charitable organizations and projects where help is needed every time. You can spend one of your days off helping one of such and for this no money is required. I am sure the chance to help is around us all the time – just have a wish.
Charity Water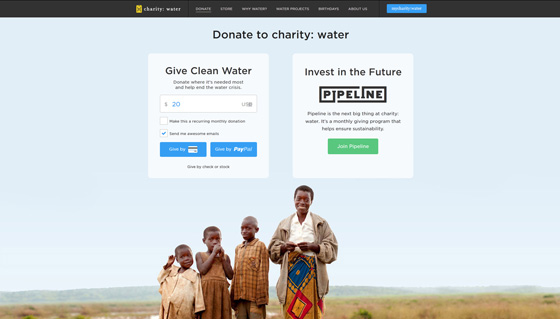 This project is aimed at helping people from developing countries who have no access to clean water. That is why many people fall ill and even die. Donating $ 20 you give an access to water to one person – you save a life, you give this person a chance to go to school or work, and be happy.
Give India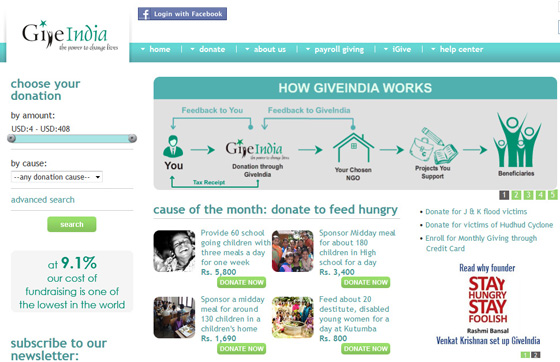 Here you can choose the cause to donate for. This website is a compilation of 200 Indian charitable organizations. You can spend any amount of money to help mentally challenged children, or provide children with required medicine.
These were my suggestions for you to spend productive weekend. Hope you liked any of these ideas and will make use of it. Don't hesitate to share your own creative ideas on spending weekend with us in the comments' section. And don't forget to tell us about your achievements!