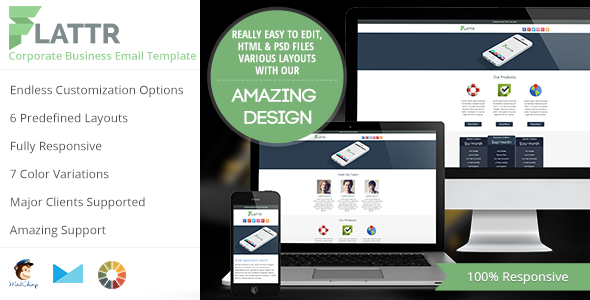 Newsletters are an extremely important part of internet marketing and play a very important role in your online business. Whether you sell something online or just have a regular blog, email marketing is very important for creating leads and increase your customers/readership numbers.
Today, we selected 20 effective premium newsletter templates for you to choose from. These newsletter templates were especially created with effectiveness in mind! Your open rate will increase and so your business will thrive.
Which one will you choose?
Silky newsletter template has many great features, such as: Responsive Design, 20 files for general uses, 20 files for responsive version, 20 files for mailchimp uses, 20 files for campaign monitor uses, 4 Colors, 5 Layouts, and more!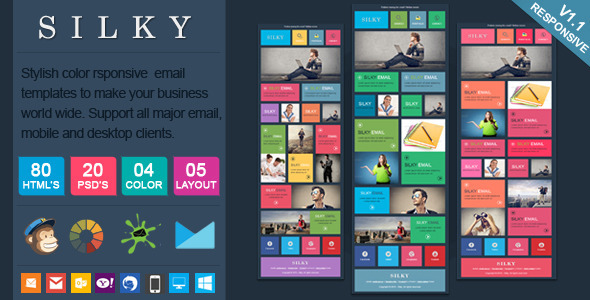 Bizat is MailChimp ready, has unlimited layouts and unlimited colors. You'll also receive amazing support and other great features!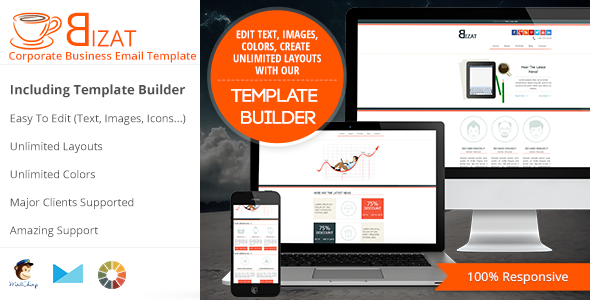 With GoodNews you can create different types of emails, such as: news digest, hot sales, launch of any software, some service-emails (forgot password, come-back, etc) and so on.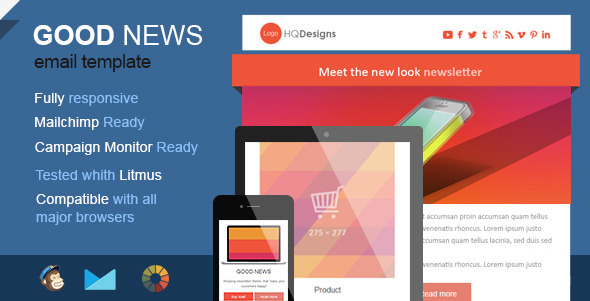 This is a great newsletter template with lots of pictures in its layout. It is vibrant and colorful. It has 5 color options and 7 layouts. You'll also get the PSD's!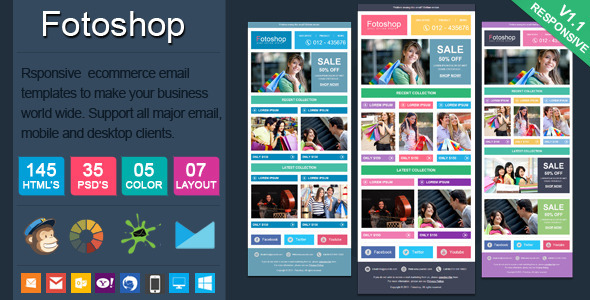 Flora is a stylish newsletter template with premium features. It's a responsive email template with PSDs, HTMLs, 6 colors and 3 types of layouts.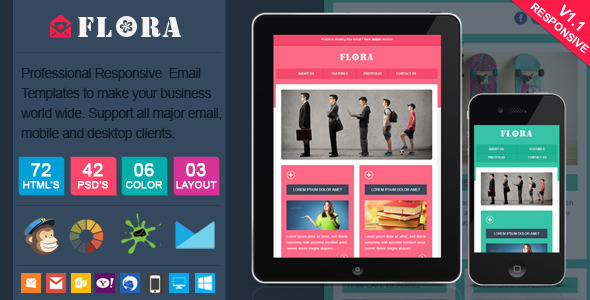 'Venalia' provides an ultra modern innovative flat design concept. It has been tested on every major email client and Inline CSS used for a full cross browser compatibility. Htmls are lightweight, commented and modular which makes the job of duplicate or hide modules very easy.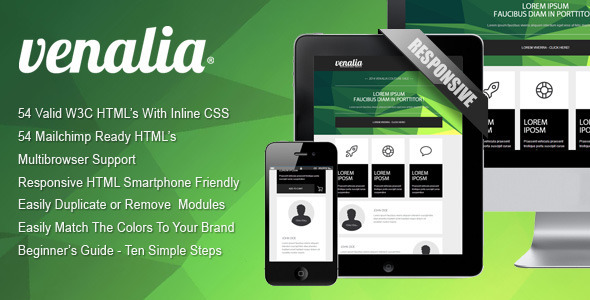 Flattr is an email built for companies, enterprises, businesses or freelancers who want to find a beautiful and clean solution to their email marketing needs. It's Mailchimp and Campaign Monitor ready, and also built with both Responsive and Non-Responsive template.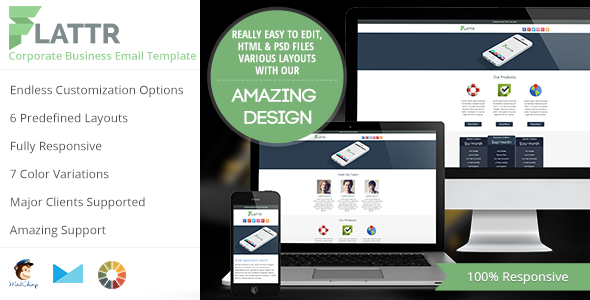 SPLASH is a responsive and Mailchimp compatible business email template. SPLASH is designed with 08 great looking layout's, 06 different color combination. Total 48 HTML! This will help you to promote your online business worldwide.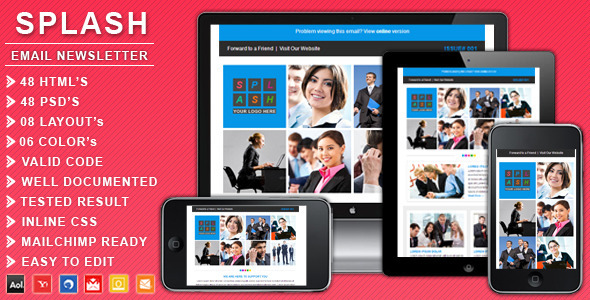 With MOCO you'll get 21 newsletter templates made in 8 different color schemes with inline CSS and flexible table structure for quick and easy layout manipulation (delete/copy/replace table rows inside and between layouts).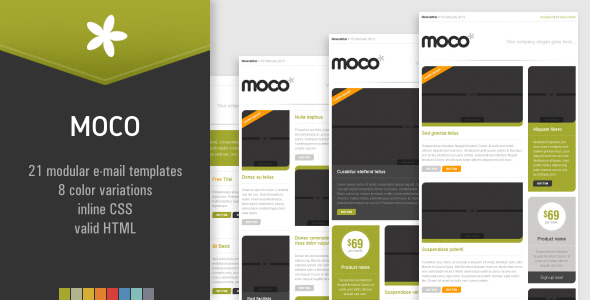 This  template is tested and can be used in any email program or online service which supports importing/editing HTML code. It has many great features and options and it is easy to edit.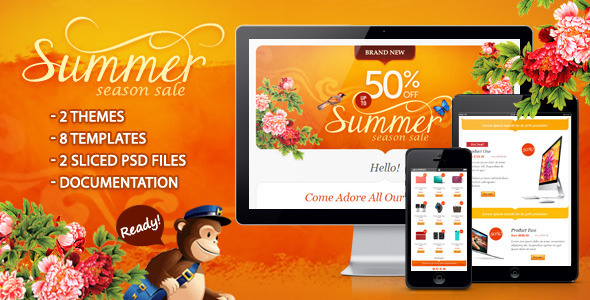 With this email template you'll get 48 HTML newsletter pages (8 color themes, each version contains 6 layouts), Layered elements PSD files and a well commented valid HTML .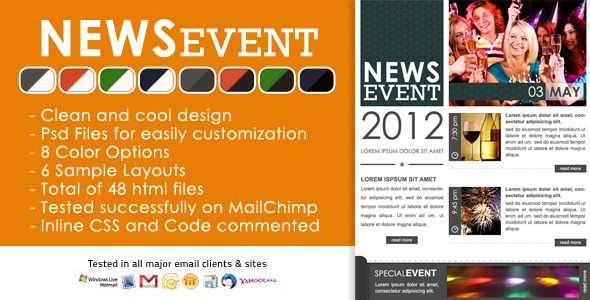 Okay Business is professional newsletter solution, it comes in 112 pre-made templates (HTML and Photoshop files), it's designed for multi usage purposes covering business & marketing, hosting & software, personal & portfolio, and other general newsletter usages.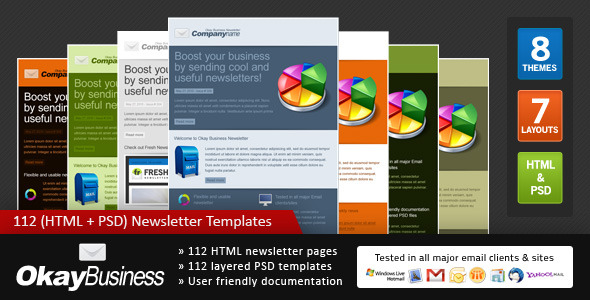 This is a beautifully minimalistic and customizable email theme, where you can present you products in a professional email marketing program.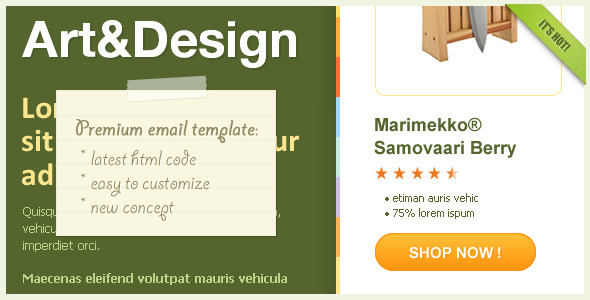 Easy Box is a clean and professional HTML email template with many great features! You'll get 5 unique theme designs!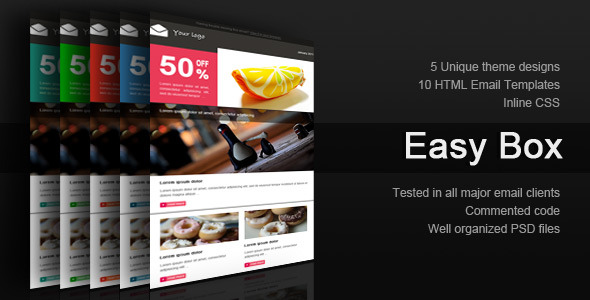 This is a professional green environment template that suits your personal or corporate use. Compatible with major browsers! Easy customization for everyone!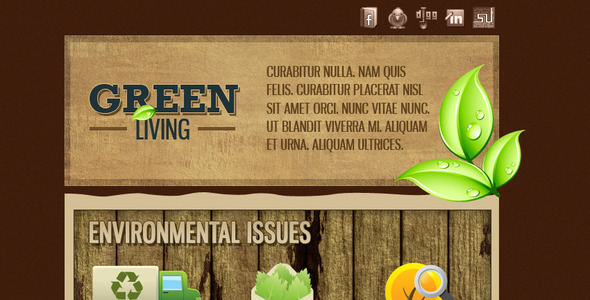 Seasons Newsletter is a premiere designed and built html email template for online business. The templates have been fully tested in all major online and offline email clients.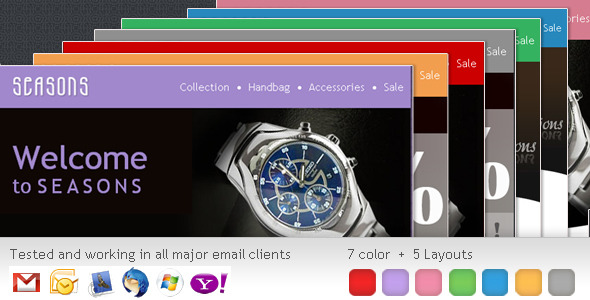 NovaMail Newsletter Template is a clean, modern and professional newsletter template. There are 3 types of layouts, 5 colors schemes and 3 different backgrounds giving the user a choice of 45 html files. You can customize it with ease.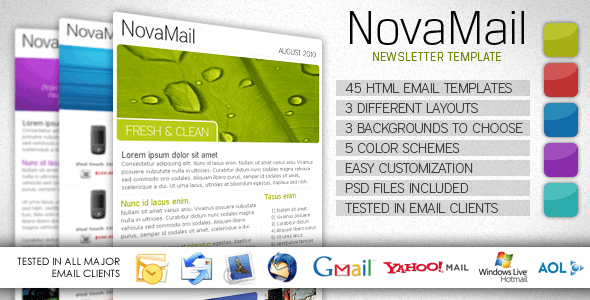 Divine Newsletter is a professional and flexible newsletter for your business. It comes in 7 themes, 5 layouts each and with 6 different background colors/styles (total 210 pages). Every template is fully customizable.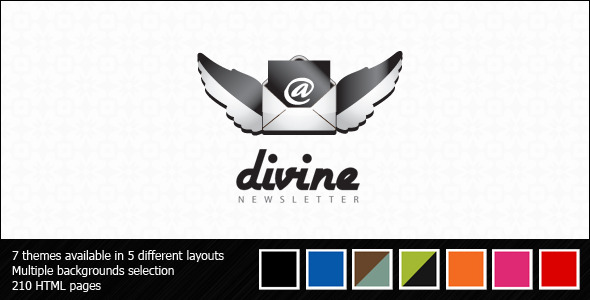 This is a highly customizable theme and can be used for a community or blog website. Urban Magazine newsletter is build on a simple and refined design concept, based on a wireframe sketched from zero.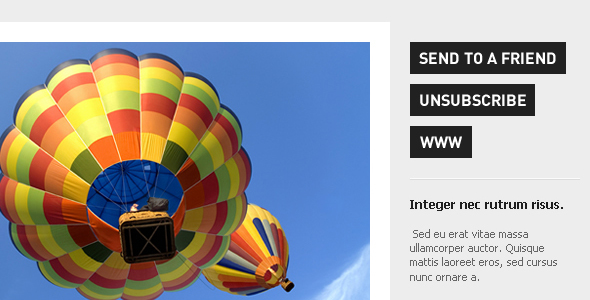 This e-mail template is perfect for professional organizations looking for an environment friendly newsletter. The Clean and Green Email theme contains 4 different flavors: 2 light themed, and 2 dark themed with different layouts each.