Some people may find flat web design boring while others totally love it. I find flat design interesting and more user friendly. It puts more emphasis on the content and it's very flexible, which is really ideal for responsive web design. If you, like me, love flat design, make sure to check out 40+ Flat Web Design Inspiration. I'm pretty sure you will get goosebumps after seeing several flat designs.
Feeling inspired seeing those designs? Good! Today I will teach you how to design a portfolio landing page. Almost an hour long free video tutorial!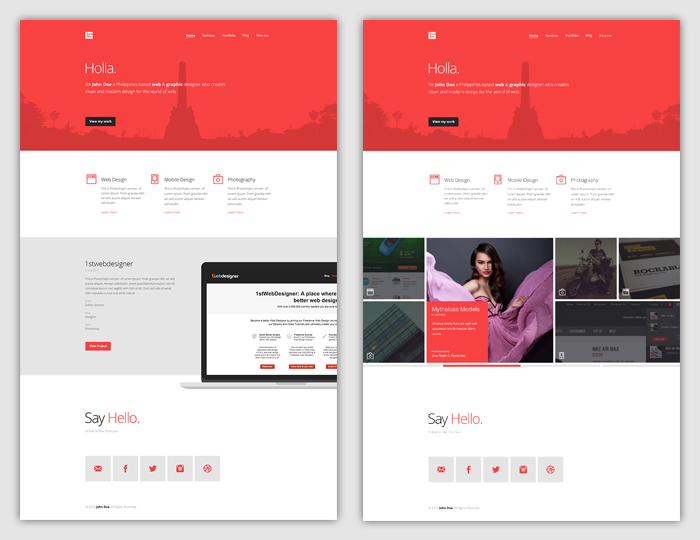 It doesn't matter if you just started using Photoshop. I will guide you throughout the video, step by step using the basic Tools and Techniques like using Text Tool(T), Shape Tool(U) and quick tips to align elements and masking and manipulating an image.
Resources to complete this Tutorial:
Make sure you download all the resources! Are you ready? Let's get started!
Flat Web Design Portfolio Landing Page Tutorial
That's all guys, we've just finished our awesome portfolio. We hope you learned something from this tutorial. If you have questions feel free to drop them below. Don't forget to share this article. Thanks!