When it comes to social media, there are a lot of post types that you could use. And it seems that a new one (on a new platform) is added every other day at this point. From Tweets and Instagram Stories to Facebook Lives and TikToks, it can be exhausting keeping track of them all. So if you're feeling overwhelmed, don't worry- we understand!
A lot of your decision-making should be centered around which social media post types perform the best and which ones work the best for your industry or niche. So, which post types are right for you? And how do you use them effectively?
1.

Text Posts

Let's start with the basics: Text posts. Whether you're on Twitter, Facebook, or Reddit, a text post is an easy and versatile way to communicate with your followers. Use this type of post to share important updates, ask questions, or just give your followers something to think about.

From there, you can add photos, videos, and even links to further engage your followers. But sometimes a simple text post is all you need to get your audience thinking.
2.

Image Posts

Images are a great way to get attention and show off your brand's style. Whether it's a product you're selling, an event you're planning, or just a pretty picture, images can be used effectively to engage your audience.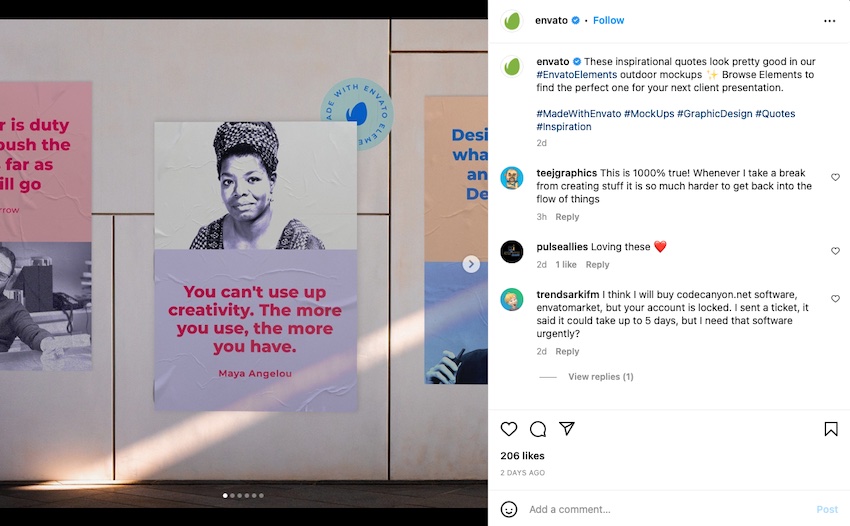 When creating image posts, make sure that the content is relevant and eye-catching. Also, bear in mind that each platform has its own set of image size requirements, so follow their guidelines for the best results.
3.

Video Posts

Video posts are great for showing off your brand's personality and giving your followers a behind-the-scenes look at what you do. You can use videos to showcase new products, introduce yourself and your team, or just share fun content that you think your audience will enjoy.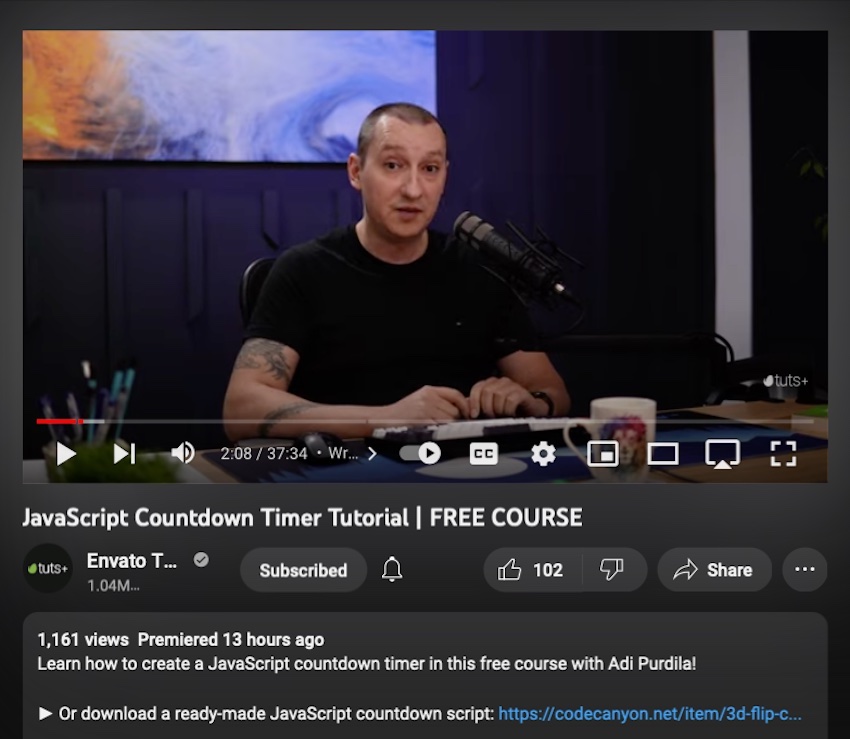 If long-form videos are your thing, YouTube is where you should put your focus. However, if posting to other platforms, keep it short and sweet (under two minutes is ideal). Make sure the content is visually stimulating and tailored to the specific platform you're posting on. Additionally, make sure to include a call-to-action so that viewers know what you want them to do next.
4.

Livestreams

Live video posts are great for engaging with followers in real-time. You can use this type of post to host interviews, answer questions, and share exclusive updates on upcoming events or products.

When creating live video posts, make sure to be engaging and interactive. Ask questions of your viewers and encourage them to ask you questions in return. You can also use polls or quizzes to keep things interesting.
5.

Short or Micro-videos

Short videos are currently the most popular social media post type, according to HubSpot, and are great for telling stories or conveying complex information quickly and easily. These videos are typically anywhere from a few seconds to under a minute in length and provide you the opportunity to explain your brand's message in an engaging and dynamic way.

When creating short videos, make sure the content is interesting and relevant. Keep it short, sweet, and to the point. TikTok is the most popular place to post short videos as of 2022. In fact, it was the most downloaded app in 2021.

Instagram Reels continue to be prominent as well. Videos perform consistently well across all platforms actually and are only increasing in popularity. According to Sprout Social, videos on Instagram get 21% more engagement than image posts, including image carousels.

A lot of creators are having luck posting their TikToks and Reels on YouTube Shorts as well.
6.

News Posts

News posts are great for sharing updates about your business or industry. Whether it's a new product launch, an upcoming event, or just interesting news that pertains to your followers, use this type of post to keep them informed and engaged. And the desire for this sort of content is there, with nearly half of Americans using social media as a new source at least on occasion, according to Pew Research Center.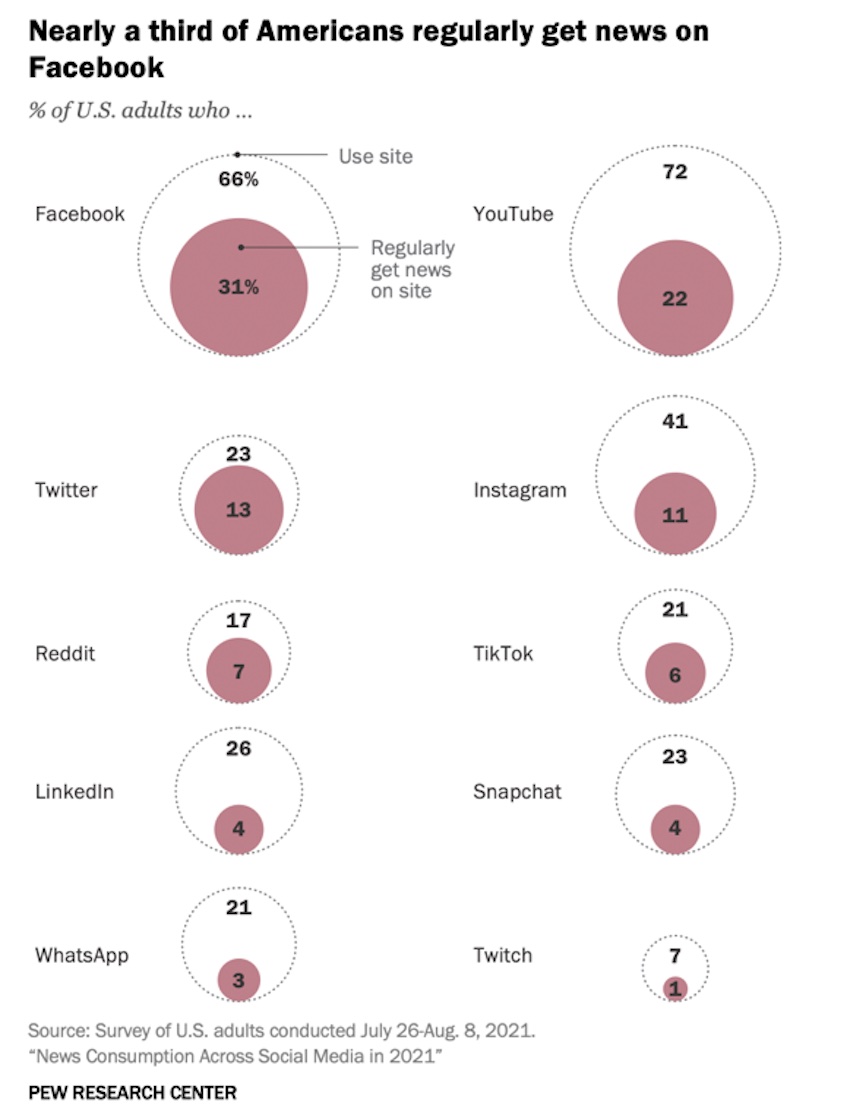 But beyond generalities, Facebook is the most popular platform for news posts by far, with nearly one-third of U.S. adults using the social site as their primary source of news information.
Keep your news posts relevant and timely, adding a call-to-action so followers know what next step to take, whether that's visiting your website, signing up for an event or downloading a product.
7.

Infographics

Don't hesitate to use an infographic if you want your followers to better understand your point. Infographics are great for transforming complex information into visuals that are easy to understand. This is perfect for posts where you need to discuss statistics or trends with your followers in a way that they will be able to grasp quickly.

If you want your infographics to be successful, make sure the data is good and the design isn't too complicated. Also, keep in mind where you're posting it so that you use the right size and format. You can even use an infographic template from Envato Elements to get started.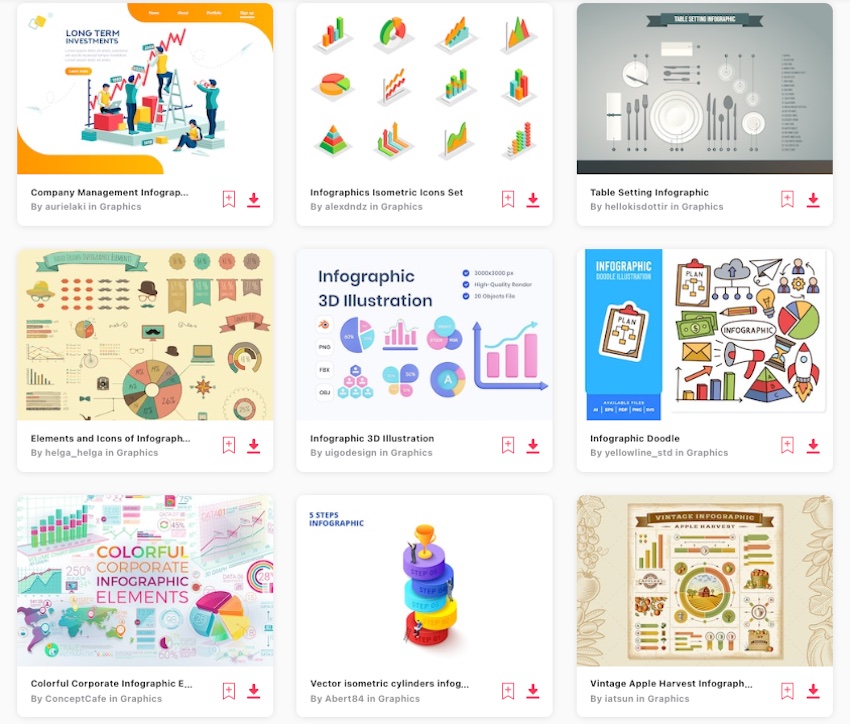 8.

Polls/Surveys

Try incorporating polls and surveys into your social media strategy to mix things up and better understand your audience.
Twitter is


— Elon Musk (@elonmusk) November 12, 2022
Keep your polls and surveys relevant and interesting to ensure more accurate responses. You might also want to try adding an incentive, like a discount or giveaway, to encourage participation. Incentivizing your followers will help you get better engagement overall on your posts.
Platforms like Twitter, Instagram, and YouTube are great places to post polls and surveys. They tend to perform best on platforms that are conversation-based, as this encourages more interaction and feedback from your followers.
9.

User-Generated Content

By encouraging your followers to share content about your brand, you're not only engaging with them on a deeper level, but also getting free user-generated content for your own use. Ask them to post photos, videos or stories about their experiences using your products and services with a hashtag you select, then show those off in future posts of yours.

When leveraging user-generated content, be sure that it is both relevant to your brand and that the original creator is given credit. This style of post can also be used as an opportunity to feature customer testimonials and reviews.

Platforms such as Instagram, Twitter, and Facebook are excellent locations to post user-generated content.

Now that you know the different types of posts, how do you use them effectively? That's what we'll explore next.
How to Use Popular Social Media Post Types Effectively
So you're posting on social media and experimenting with different post types — great! But, how can you ensure that your posts are engaging and effective?
Here are a few tips for optimizing each type of post:
Text Posts: Use relevant hashtags to reach a wider audience and engage with your followers in the comments.

Photos/Videos: Choose high-quality visuals that capture the attention of your followers.

Short Videos: Focus on entertaining content that is easy to digest and shareable.

News Posts: Share stories that are relevant to your audience and that encourage discussion.

Live Streams: Ask questions and create polls to engage with people in real-time.

Infographics: Include relevant data and keep the design simple.

Polls/Surveys: Add incentives for followers to participate.

User-Generated Content: Credit the user and make sure it is relevant to your brand.
Beyond these specific tips for creating certain post types, there are broader factors you need to keep in mind as well.
Be Consistent
When it comes to using popular social media post types effectively, consistency is key. Make sure you're posting regularly and engaging with your followers on a regular basis. This will help you build relationships and keep your audience coming back for more.
Embrace Variety
It's also important to mix up the types of posts you're creating. This will help keep your content fresh and engaging. You can also use analytics or A/B testing to see which types of posts are performing best with your audience.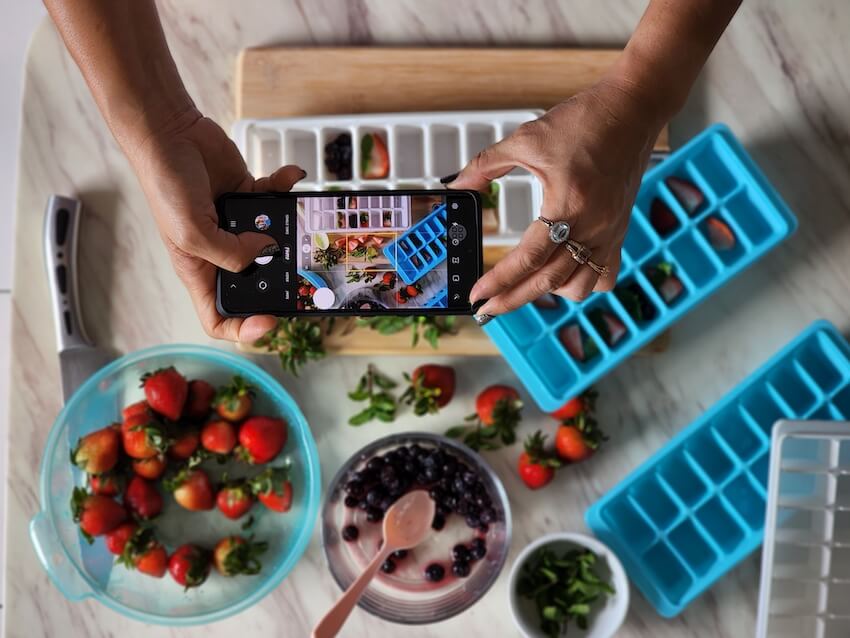 Go the Extra Mile
When using popular social media post types, make sure to add captions, and include visuals when needed. This will help increase engagement and reach more people. Adding captions greatly improves the accessibility of your content and using visuals can help you capture the attention of your followers.
Personalize Everything
In addition to being consistent and using variety in your posts, it's also important to personalize everything you share. This means adding your own thoughts, insights, and personality to each post. When followers see that you're taking the time to personalize your content, they'll feel more connected to you and be more likely to engage with your posts.
Use Relevant Hashtags
Hashtags are a great way to reach more people and get them engaged with your content on social media. But it's important to use the right ones: pick hashtags that are specific, relevant to your post, and not too popular.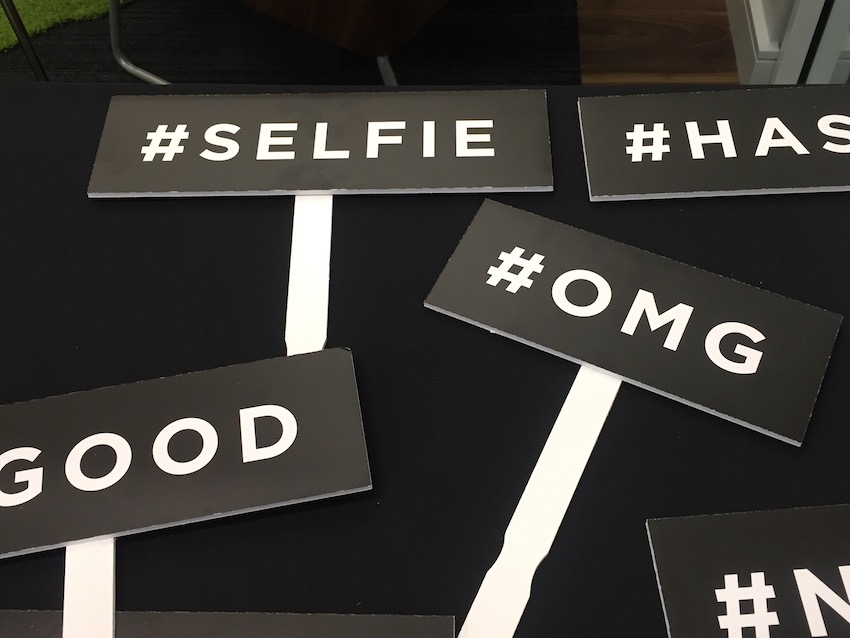 Include a Call-to-Action
Finally, when using popular social media post types, make sure you're including a call-to-action. This could be a link to a website, product page, or event. Or, it could be a question that your followers can answer in the comments. Doing this will help increase the effectiveness of your post and can build engagement and a sense of community over the long term. It can even lead to more sales for your business over time.
Enhance Your Social Media Posts with Envato Elements
Envato Elements is a great resource for enhancing your posts with visuals, templates, and more. By signing up for an Envato Elements subscription, you'll get access to unlimited downloads of high-quality digital assets that can take your posts to the next level.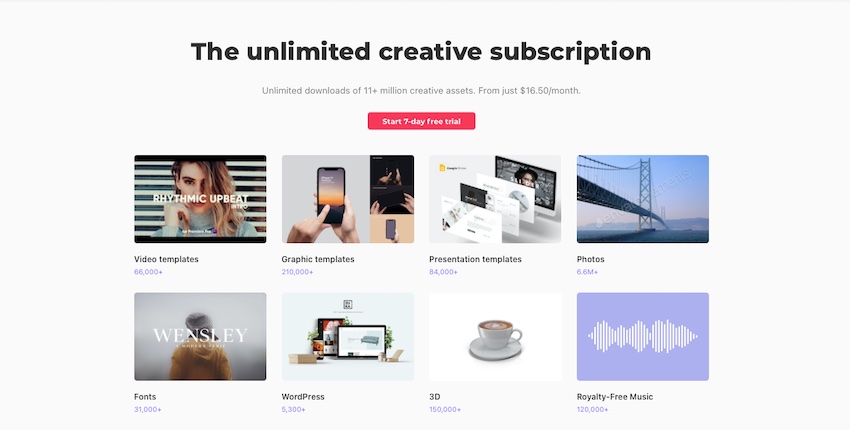 Everything from templates, backgrounds, and stock photos to video and audio assets is available. So no matter what type of post you're creating, Envato Elements has something for you.
For more information on using popular social media post types, be sure to check out the other tutorials available on Envato Tuts+. You'll find step-by-step guides on creating posts for all types of platforms, as well as tips for scheduling and promoting your posts.
Use the Best Performing Social Media Post Types to Your Advantage
By following the tips we discussed here today, you should be well on your way to creating engaging and effective posts that will drive results for your business. So start incorporating these popular social media post types into your strategy and watch as your engagement grows. Good luck!