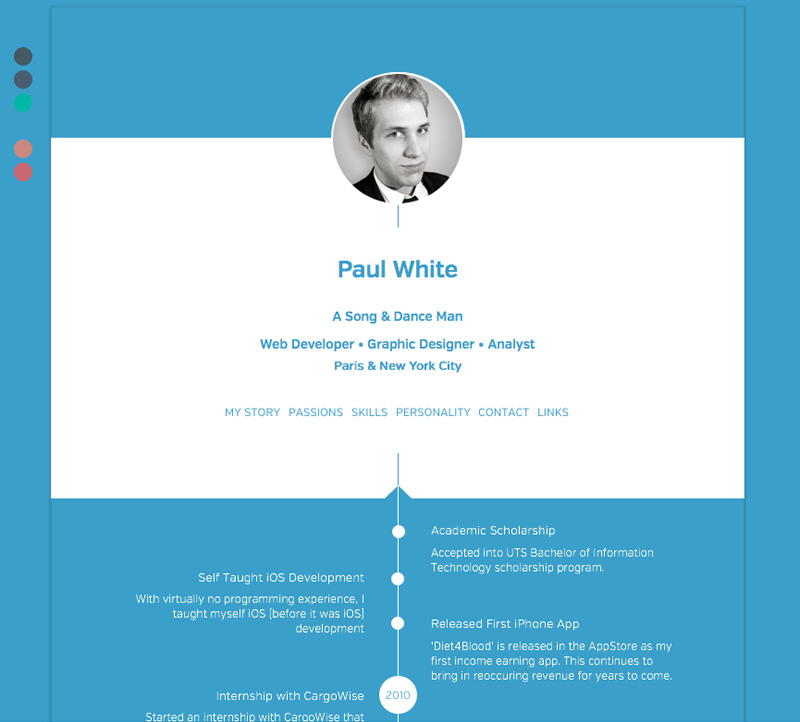 We have moved well into the digital age, yet when it comes to applying for jobs we still submit an archaic representation of ourselves, an A4 piece of paper. Our resume is the first and often only view a potential employer gets to see of us.
So it better be damn good. Sadly, the traditional resume is broken, it's purpose has changed and the medium has evolved. We no longer need to limit ourselves to paper based resumes, so why do we? Here are five reasons why you should have a web based resume.

Why You Should Have a Web Based Resume
1. It must be optimised for mobile
This isn't even an option anymore. No matter how you look at it, an increasingly dominant amount of traffic is via mobile devices. For example, Litmus say that 48% of emails are read on mobile devices.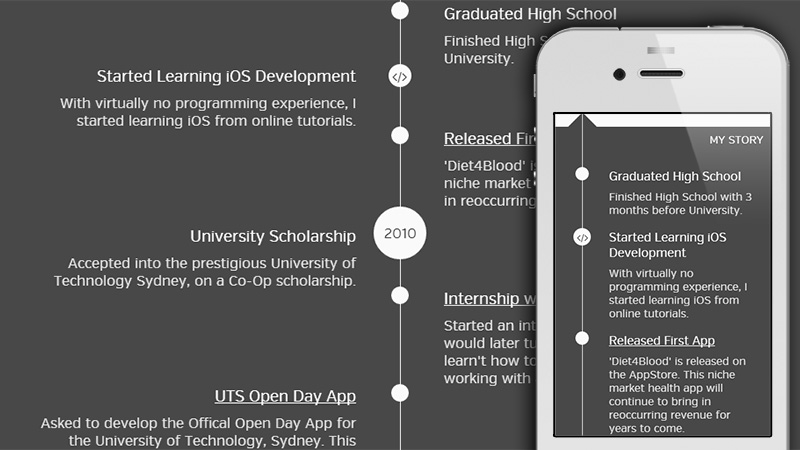 What makes you think your resume is any different? If you're applying for a job via email then chances are your potential employer is going view it on their mobile first.
So if your resume isn't optimised for mobile, you just blew your first impression. Nobody wants to squint through a hundred scaled down word docs.
Having a responsive resume means a great viewing experience no matter the device. This means your dream boss can view it on an iPhone, iPad or shiny cinema display. She will get through more content, navigate to more links and ultimately find out more about you. Now that's a win!
2. Accessibility is your biggest advantage
Your resume should be available everywhere, all the time. It needs to be accessible at the touch of a button, regardless if your dream boss loses the PDF or can't find the email. Your name is all she needs to know.
Having your resume rank in Google search results for your name is powerful. Building good SEO around your name helps you become a more desirable designer and attract larger companies.
Referrals are the most common form of landing a new job, so make it easy for people to recommend you. This means, they should be able to find your resume online and share the link without even talking to you.
3. Your resume should be an experience
When your dream boss opens up your resume, you want her to feel something. You want her heart to melt and her mouth to drool. Your resume should be an experience that blows her away.
When it comes to websites we know that good design and clean animations create a seamless experience for the user. The same applies for your resume. Plan your design and use animations that compliment the reading experience to evoke a strong positive emotion.
Make sure your resume is memorable so that after going through hundreds of applications, yours is the one that sticks in their mind.
4. Word docs don't talk, the Web does
Another big problem with static resumes is that they don't provide you with feedback. You don't even know if they opened your resume!
Web based analytics can provide you with meaningful insights such as who viewed your resume, how long they spent on it and even which section they were most interested in.
This is all critical information that can help you refine your resume to improve your chances of getting an interview.
5. Take your resume social
Sharing your resume on social is a great way to let people in your social network know you're looking for a job. It allows people to passively recommend you by re-tweeting/sharing your post. This has a lower effort barrier than other forms of referrals which means a higher chance of it happening.
For example one way to make sharing a smooth experience is to incorporate OpenGraph properties into your resume so that when shared on social, your most important properties get displayed, along with your professional profile picture.
Wrap Up
Interactive resumes have been circling the web lately, which is great for individuals who can make a Super Mario resume, but what about the rest of us. Well I made Sumry, a web based resume that helps people get noticed and land their dream job.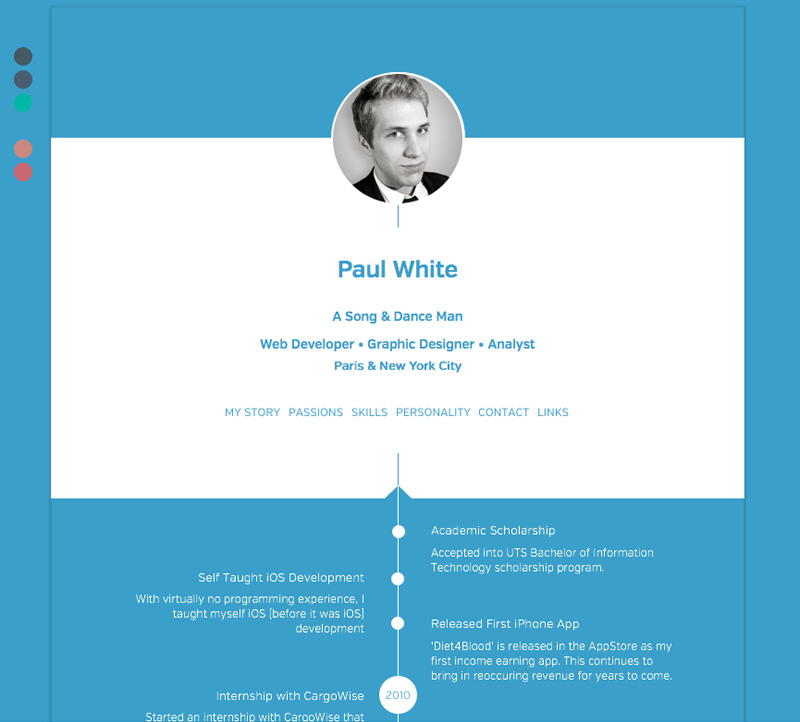 In summary having your resume online means it:
is accessible all the time
is optimised for mobile
builds up your SEO
makes referrals easy
can be linked and shared on social
can be modified instantly
How do you ensure your resume stands out from the rest of your peers and captures the attention of your potential hirer? What do you include in your resume and how would you design it? Share your resume with us by leaving a link in the comments box below.