Bring a refreshing touch of nature to your designs with these awesome botanical illustrations.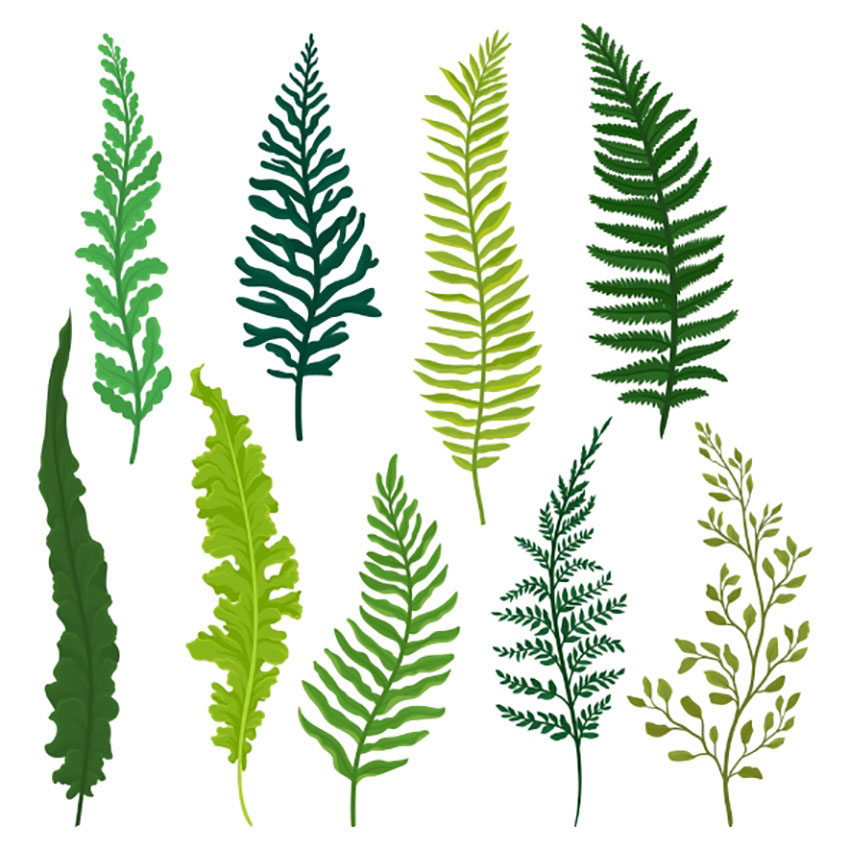 Today we will share 43 of the loveliest botanical drawings to be found at Envato Elements, Placeit, and GraphicRiver. Take a look and download your favourites to keep in your toolbox and add to your projects.  
17 Botanical Illustrations From Envato Elements
Envato Elements offers hundreds of botanical illustrations and other great resources for artists and designers. Here are some of the best.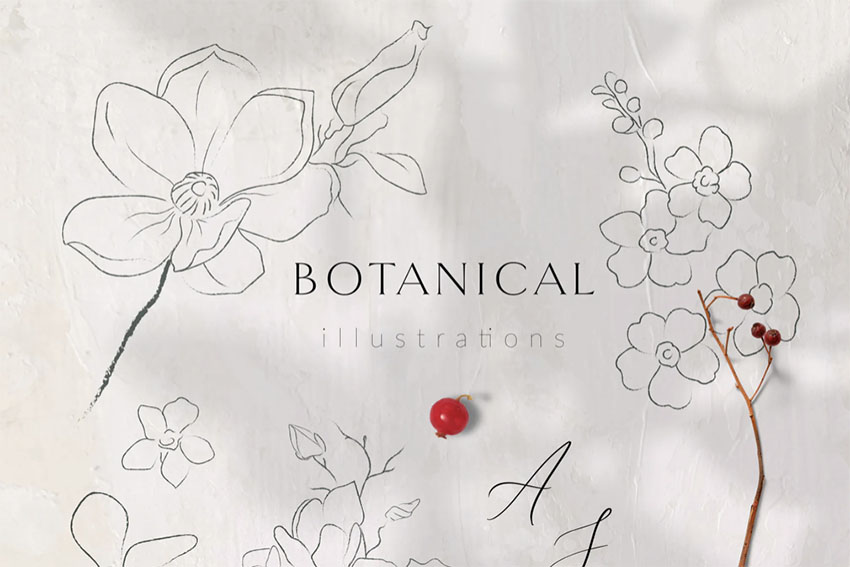 This delicate botanical drawing is perfect for wedding invitations, personal stationery, textiles, wallpaper, and so much more. The set contains line drawings, seamless patterns, textured backgrounds, and art brushes. The files are well organised and fully editable.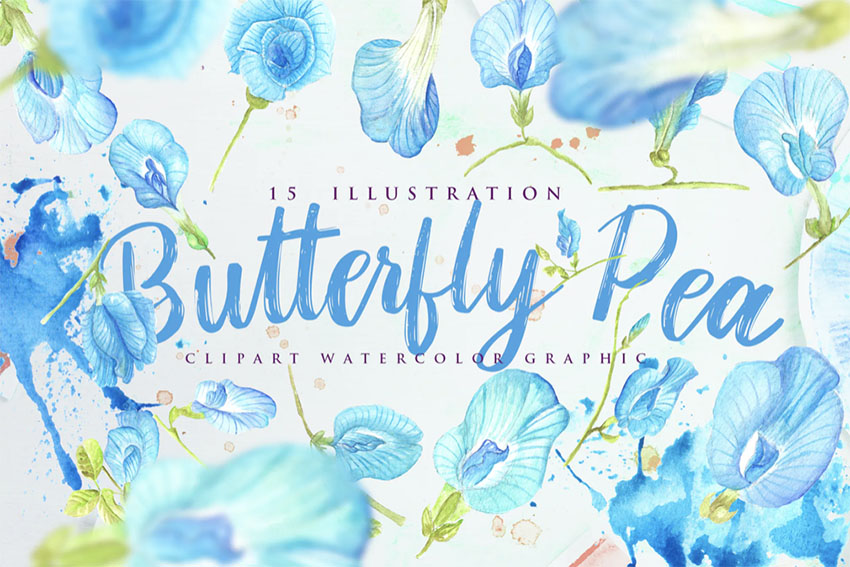 Here are 15 beautiful botanical watercolours that will bring a touch of whimsy to your next project. These beautiful pea flower illustrations aren't customisable, so what you see is what you get.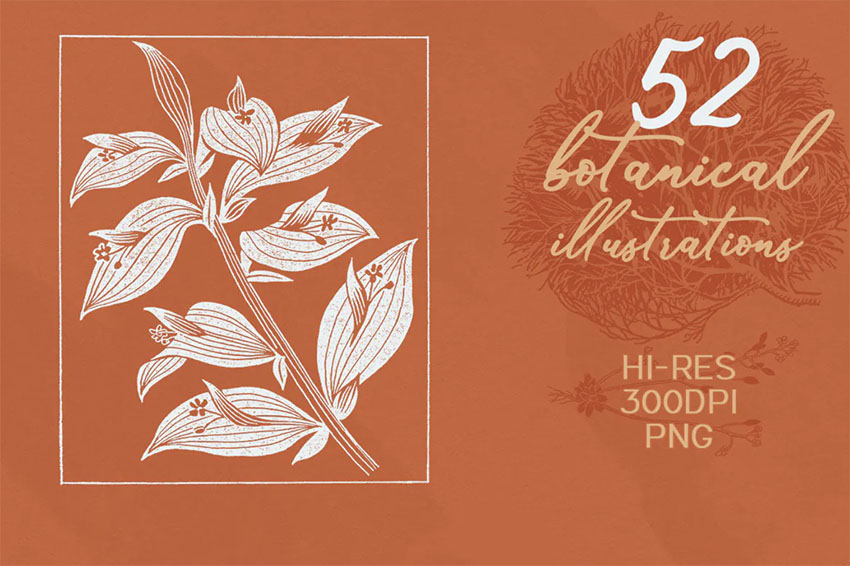 This set of vintage botanical illustrations is just what you need to add to your posters, websites, presentations, wallpaper, textiles, etc. The set contains 52 hi-res PNG files.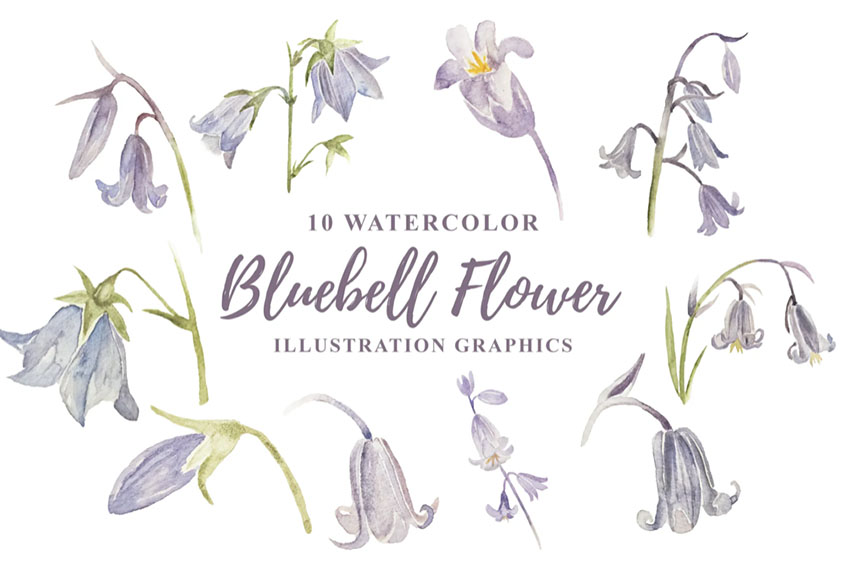 Check out these beautiful bluebell botanical watercolours. The set contains just ten hi-res PNG files that you can integrate into any project easily because of the transparent backgrounds.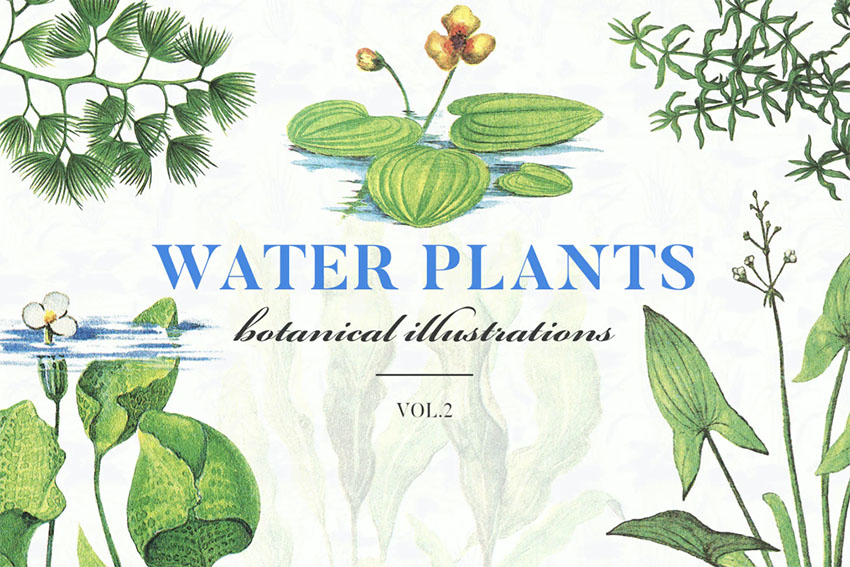 Botanical art comes in many styles, and none lovelier that these water plant illustrations. The set contains 25 hi-res PNG objects. They are not customisable but can easily be added to any of your projects. 
Want to bring a French country style to your stationery? Then this set of 16 hand-painted lavender botanical illustrations is just what you need! Perfect for wedding and other stationery, paper-based crafts, decoupage, labels, logos, and much more!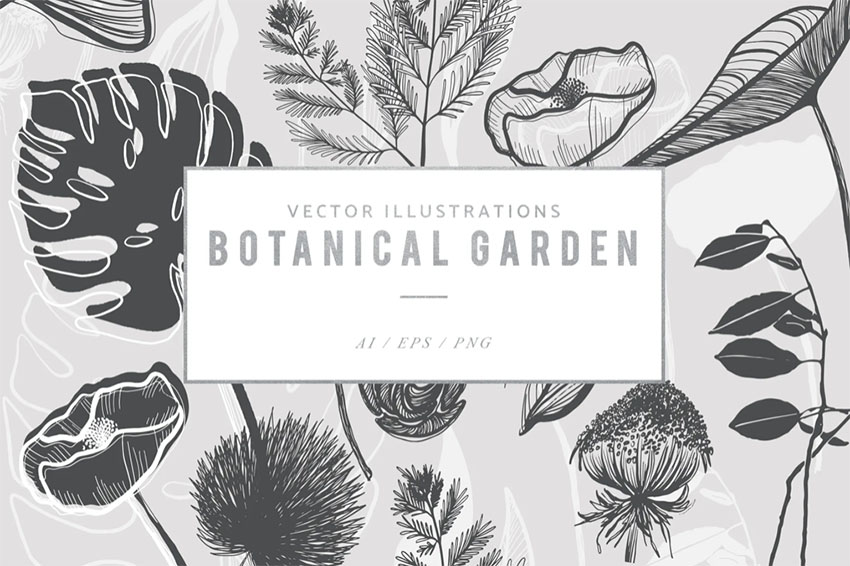 How about these gorgeous leaf and fern botanical illustrations? They contain a wonderful mixture of 88 individually drawn plants, including the monstera leaf, asparagus fern, elephant leaf, and so much more.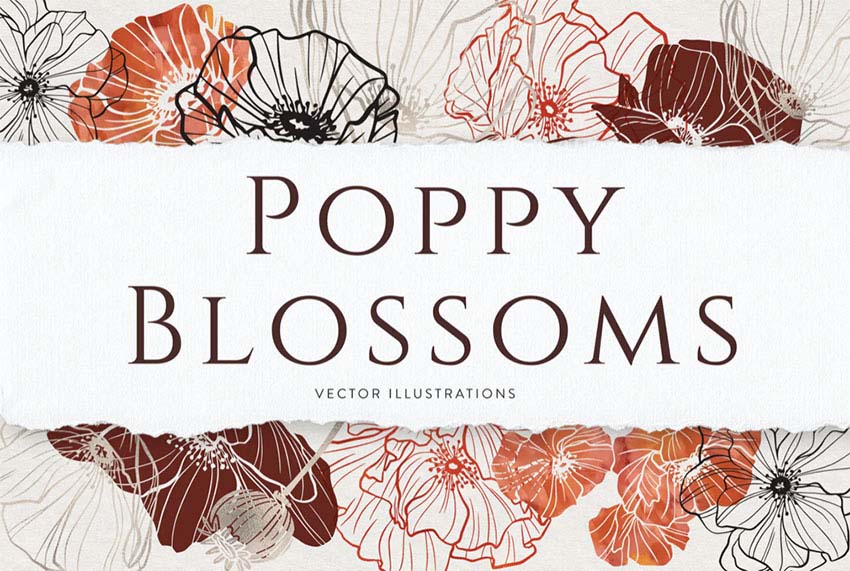 This set of botanical sketches includes 34 illustrated poppy blossoms that you can mix and match. The set also contains seven texture overlays to help you create beautiful and unique compositions.
This beautiful collection of hand-painted botanical watercolour illustrations elevates the humble twig to its rightful status as a delicate and beautiful object. The pack contains 34 individual watercolour twigs in high-resolution PNG files with transparent backgrounds.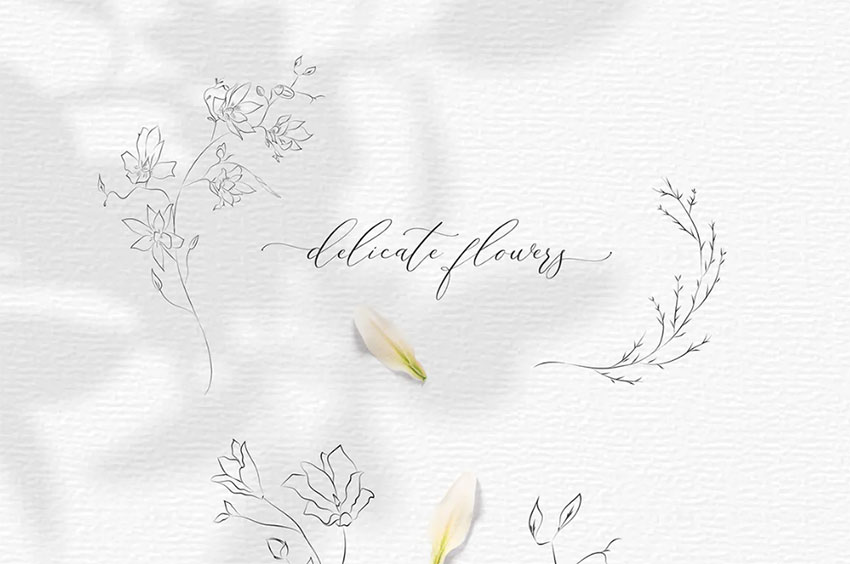 Perfect for stationery of all types, paper craft projects, textiles, and more, Botanical Illustration Black and White contains 20 elements including flowers, wreaths, and branches. All the images have transparent backgrounds.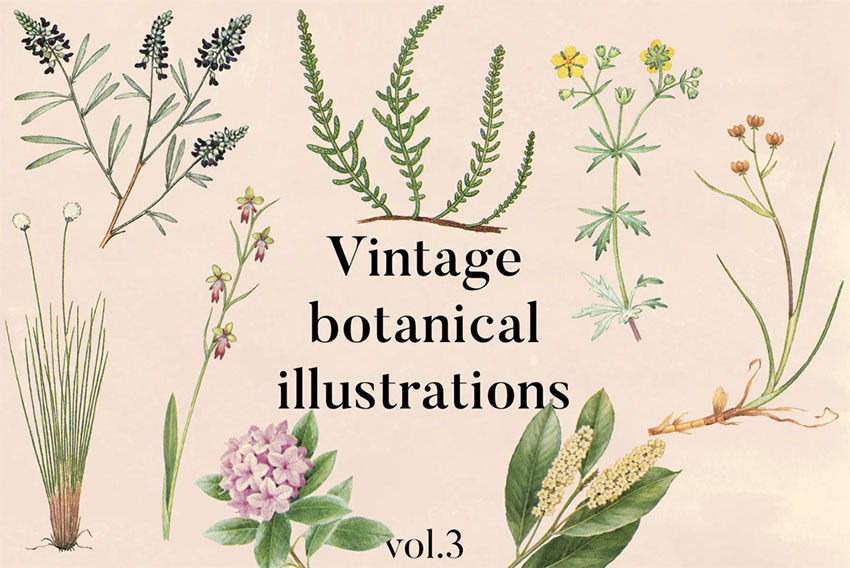 If you love vintage botanical illustrations, the following three illustrations are perfect for you.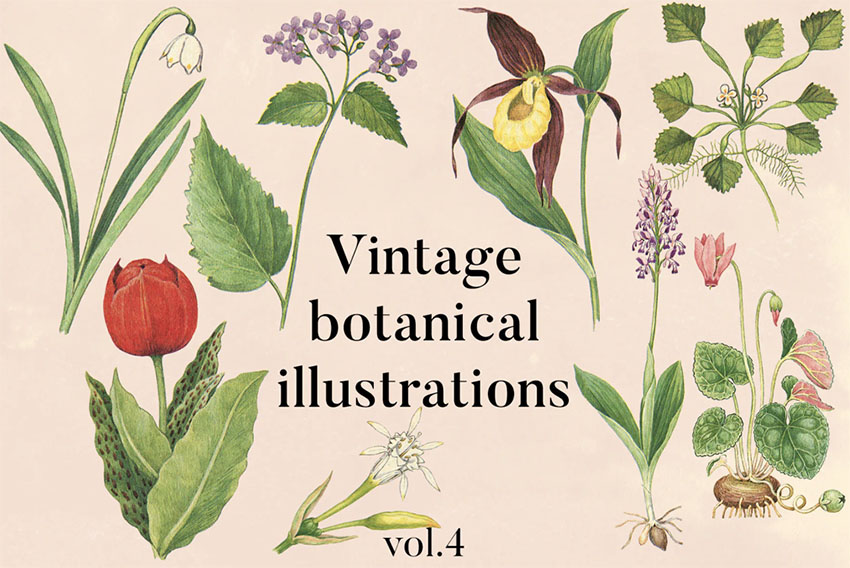 Each volume contains its own collection of beautiful, irresistible plant art. 
The illustrations are provided in high-res PNG files with transparent backgrounds that will make it very easy for you to integrate them into your projects.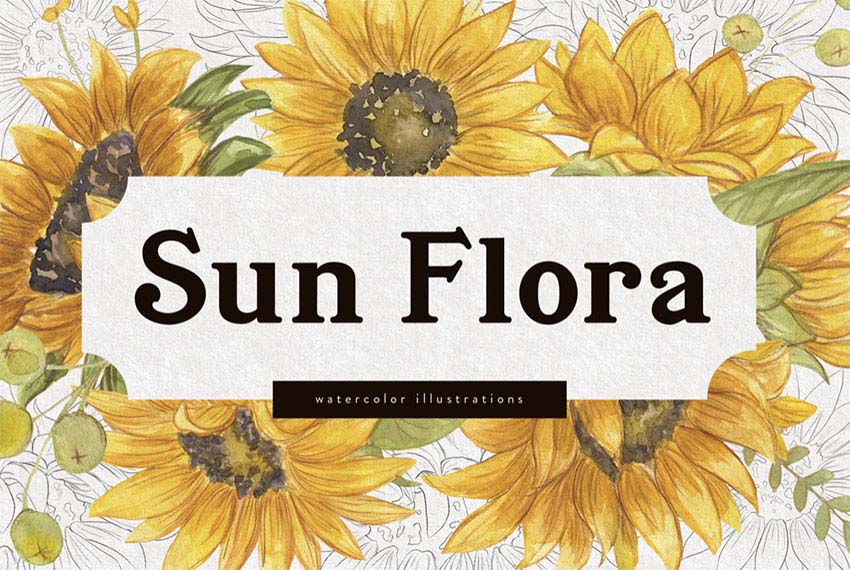 Capture the warmth of the sun with this dazzling collection of sunflower botanical illustrations. Big, beautiful, and bursting with life, Sun Flora contains a set of botanical watercolours that are perfect for a wide variety of projects. 
Check out this sweet collection of four lovely botanical paintings. Available in PNG format with transparent backgrounds, these images will be easy to integrate into your scrapbooking projects, invitations, stationery, and more.
How about this Floral Botanical Watercolor set for your next project? The set contains 30 individual elements, 8 custom arrangements, and 4 patterns, all in PNG format.
Download this set of 100 hand-sketched botanical drawings and integrate them into your designs today. Each element is editable using Adobe Illustrator.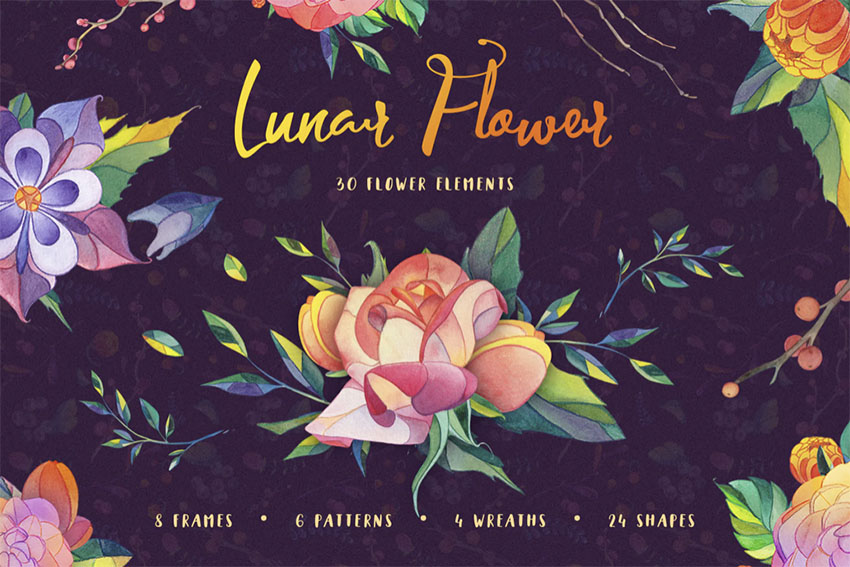 How beautiful is Lunar Botanical Flower Illustration? The set offers 30 stylised vector illustrations of flowers, leaves, and branches. Use this plant art to create eye-catching greeting cards and wedding invitations, or to decorate your website.
13 More Botanical Illustrations From Placeit
Now let's move on to Placeit.net, where you can make all sorts of designs, without leaving your browser window. Let's take a look at some of the terrific botanical illustrations that Placeit offers.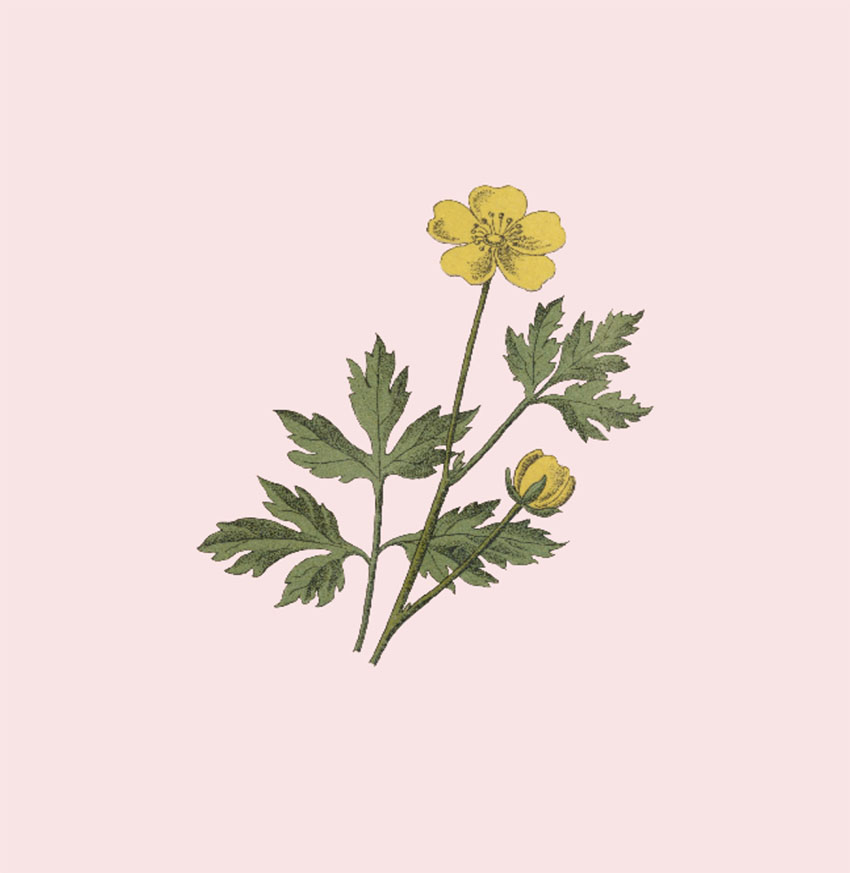 The beauty of Placeit is that you can customise all your designs, like this scientific botanical illustration, right in your browser. So if you want to change the colour of the background here, add text, or even change the flower type, you can do so using the Placeit online app.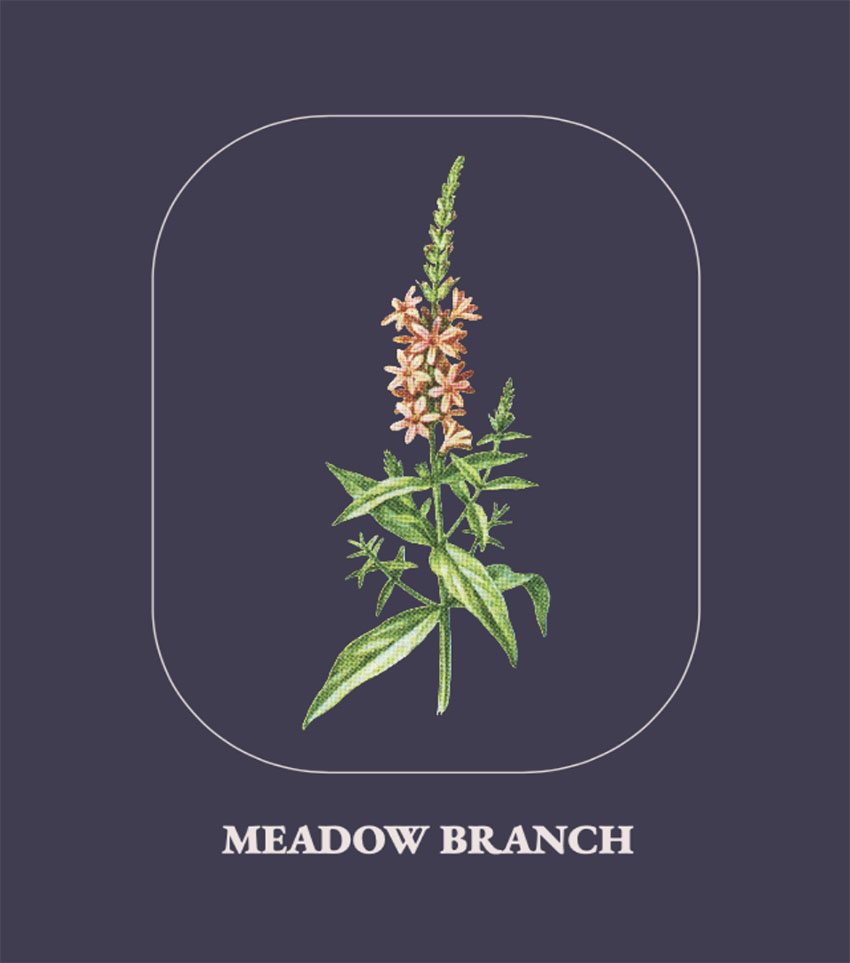 Though this elegant flower has a frame in this example, if you don't want the frame or want to change its shape or colour, that's easily done at Placeit.net. So with these examples, you can get what you see or customise what you see to better suit your needs.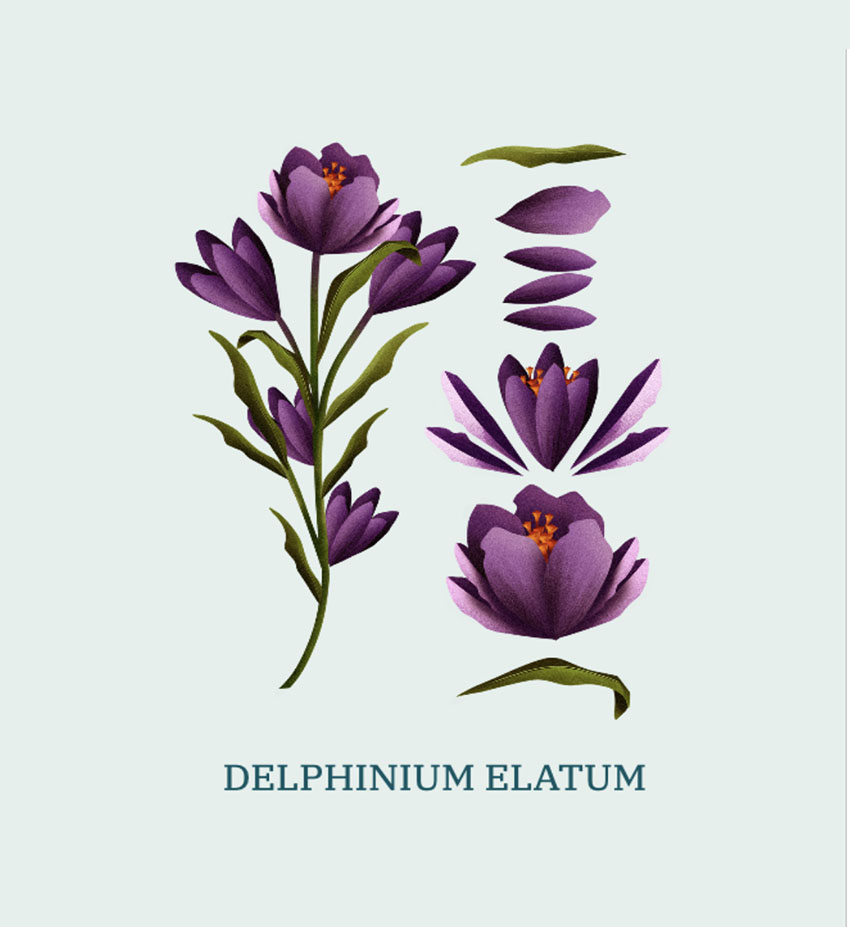 Sometimes you don't need a whole botanical flower illustration: you just want a small element, like a leaf or petal, to use in your work. This illustration is perfect because it helpfully breaks the flower down into its constituent elements for you.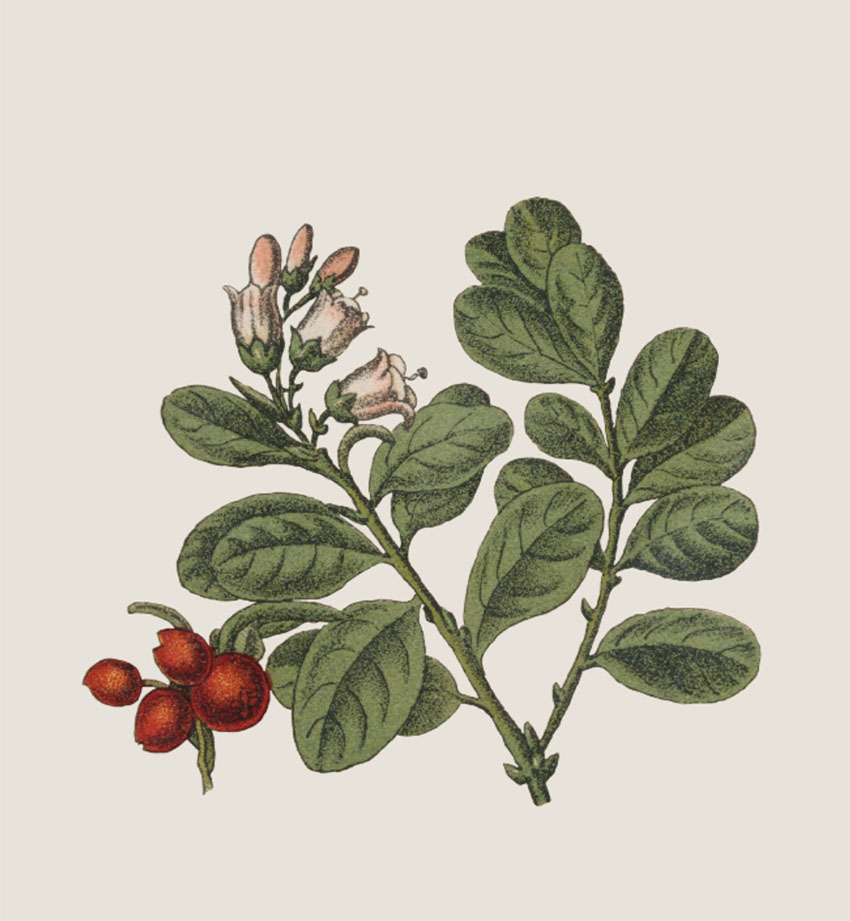 There's a wonderful vintage look to this item, like the kind of Victorian botanical illustration you might see in an old encyclopedia or field guide. Use it for any design project where you need that vintage touch.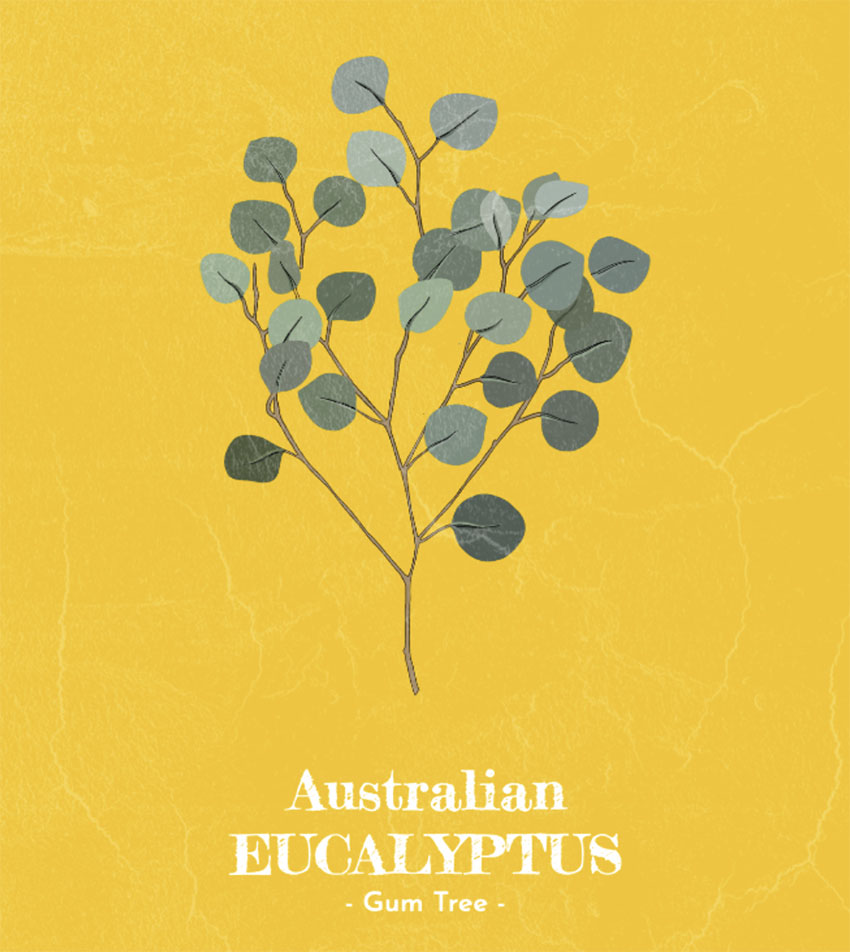 Australia is known for its beautiful eucalyptus trees, also known as gum trees. So use this illustration to pay tribute to the well-loved tree and give a nod to Australian identity while avoiding the usual clichés of koalas and kangaroos.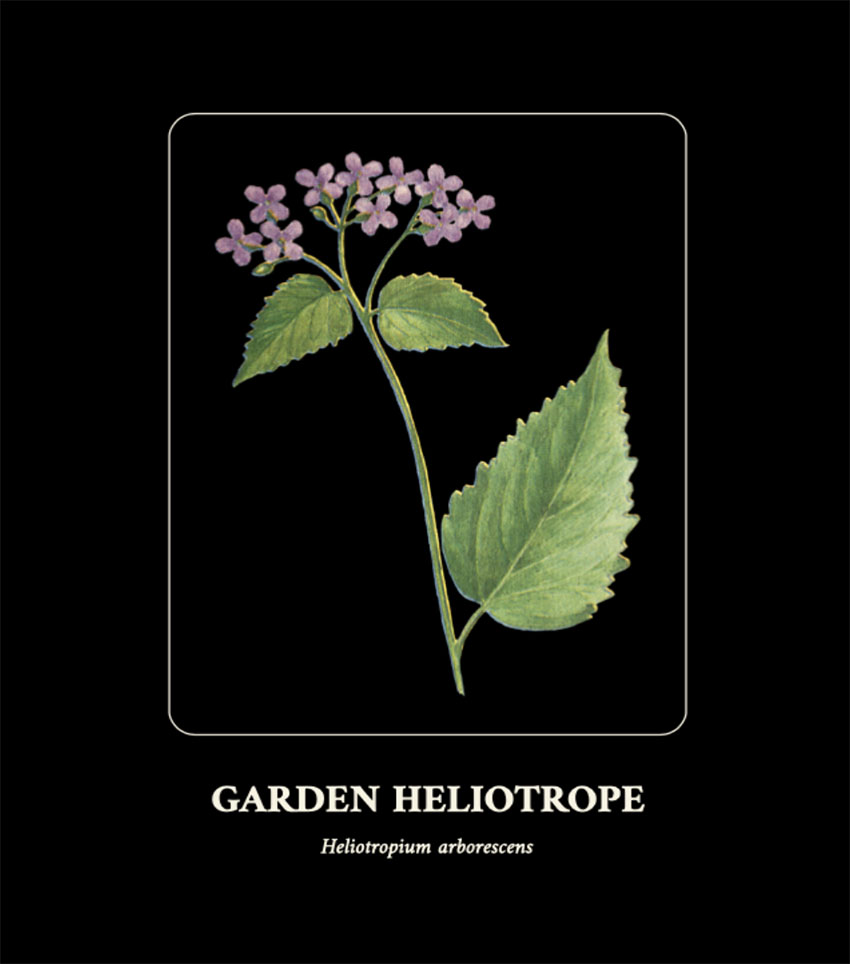 If you like scientific botanical illustrations, try this one. It's a delicate, detailed illustration that's reminiscent of science books, even down to the Latin name at the bottom.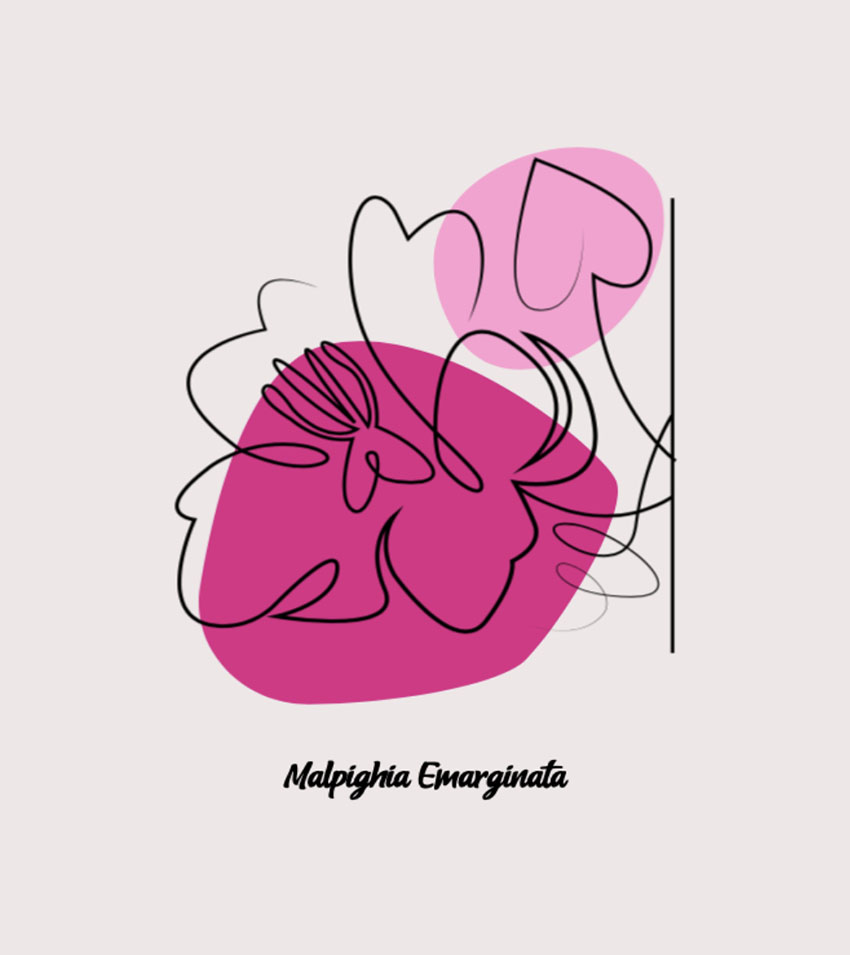 Now here's something a bit different. Most of the botanical sketches and illustrations we've looked at have been very realistic, but this one is a little more abstract and expressive. It would be perfect for a romantic greeting card.
You could use this gorgeous piece of botanical art in a number of ways. It looks great as it is, or you could change up the background, text, and graphics to create a whole new look.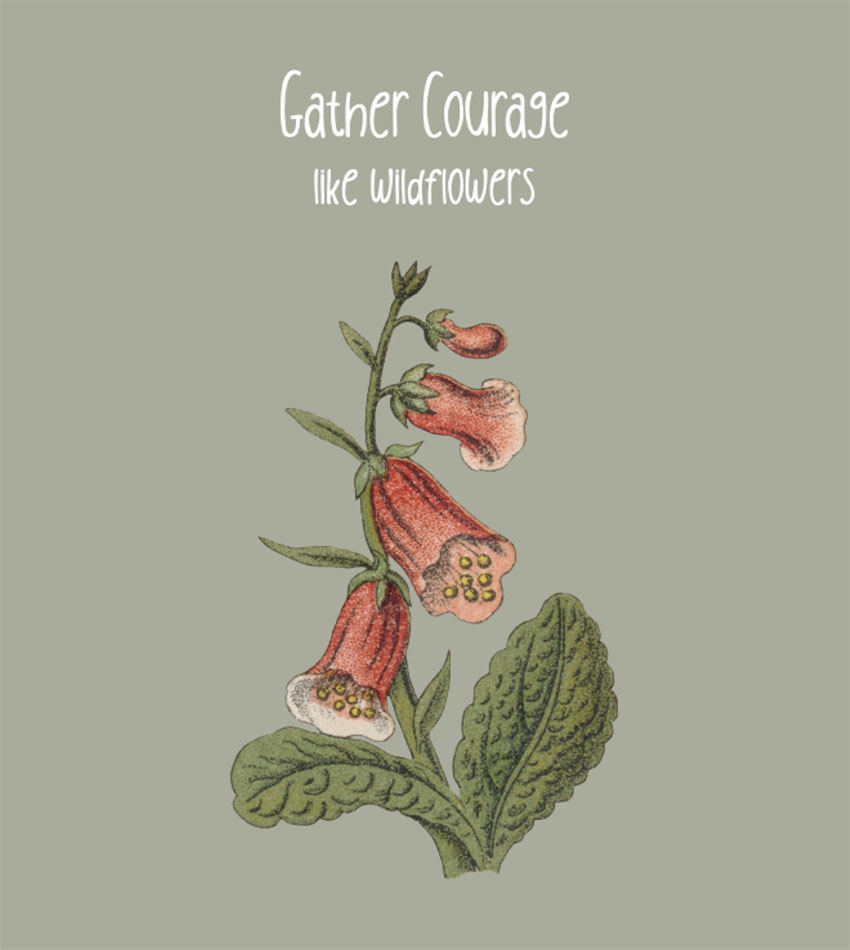 Here's an example of how you can use Placeit to create cards, T-shirt designs, web banners and more, right in the browser. This one comes with a cute quote to inspire your audience, and of course you can easily change it to one of your own choosing.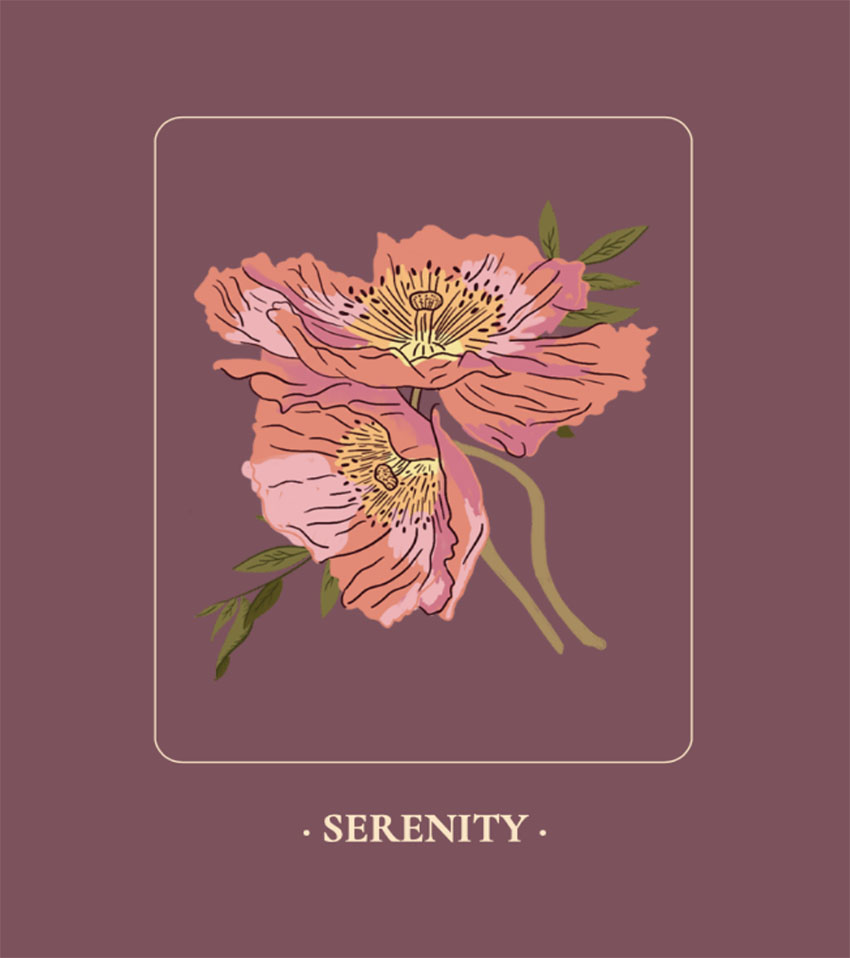 "Serenity" is a great choice of text for this particular plant illustration. The delicate poppies look wonderful against the muted background, with the simple frame. But if you want to jazz things up, that's easy too.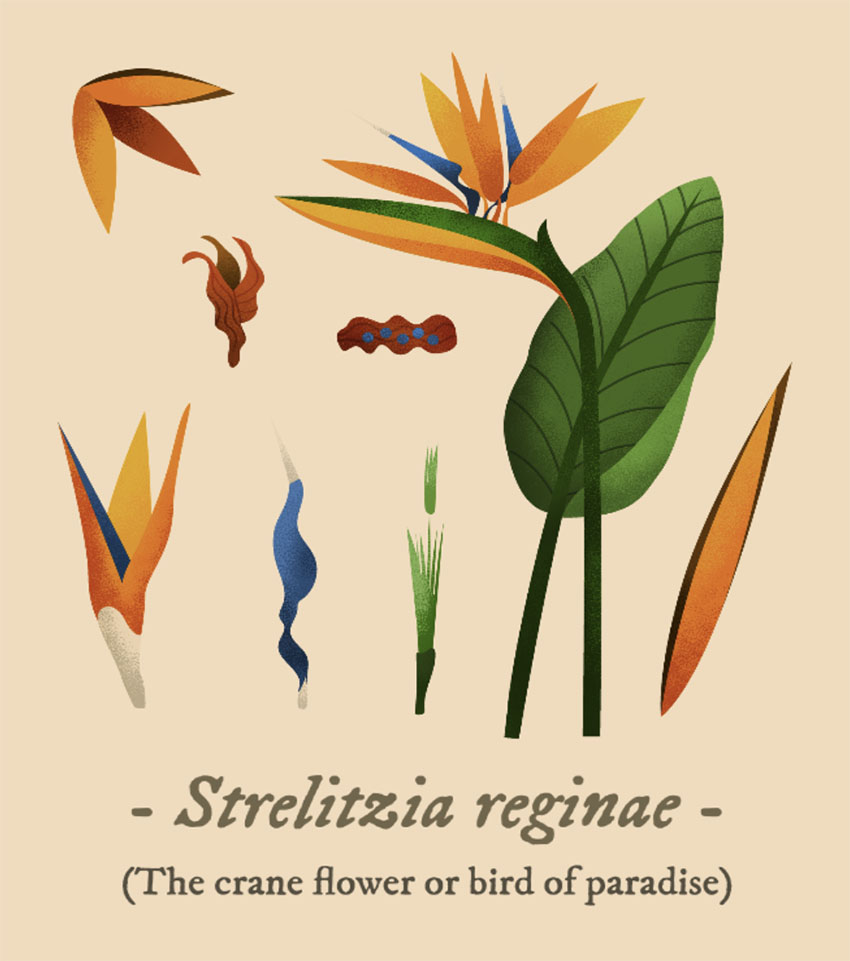 We couldn't do a roundup of botanical drawings without including some tropical flowers. With its bright colours and stunning design, this bird of paradise will instantly lift any design project you're working on.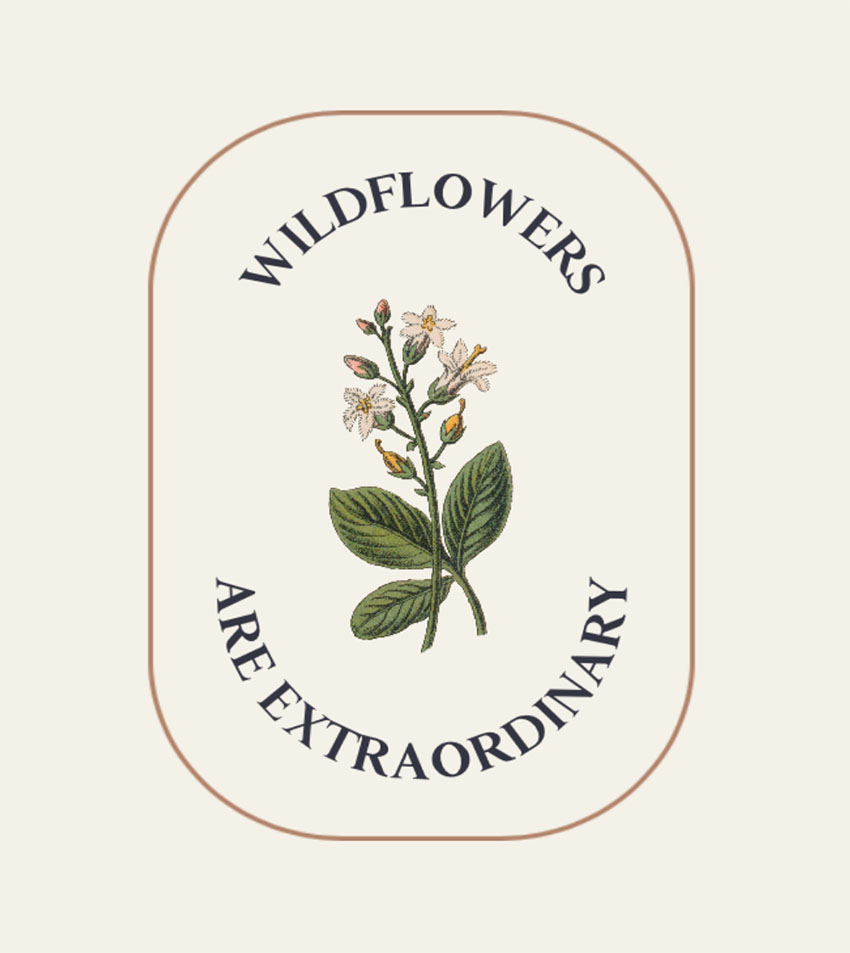 Wildflowers are extraordinary indeed. And by using this elegant digital illustration, you can appreciate their beauty without needing to pick them.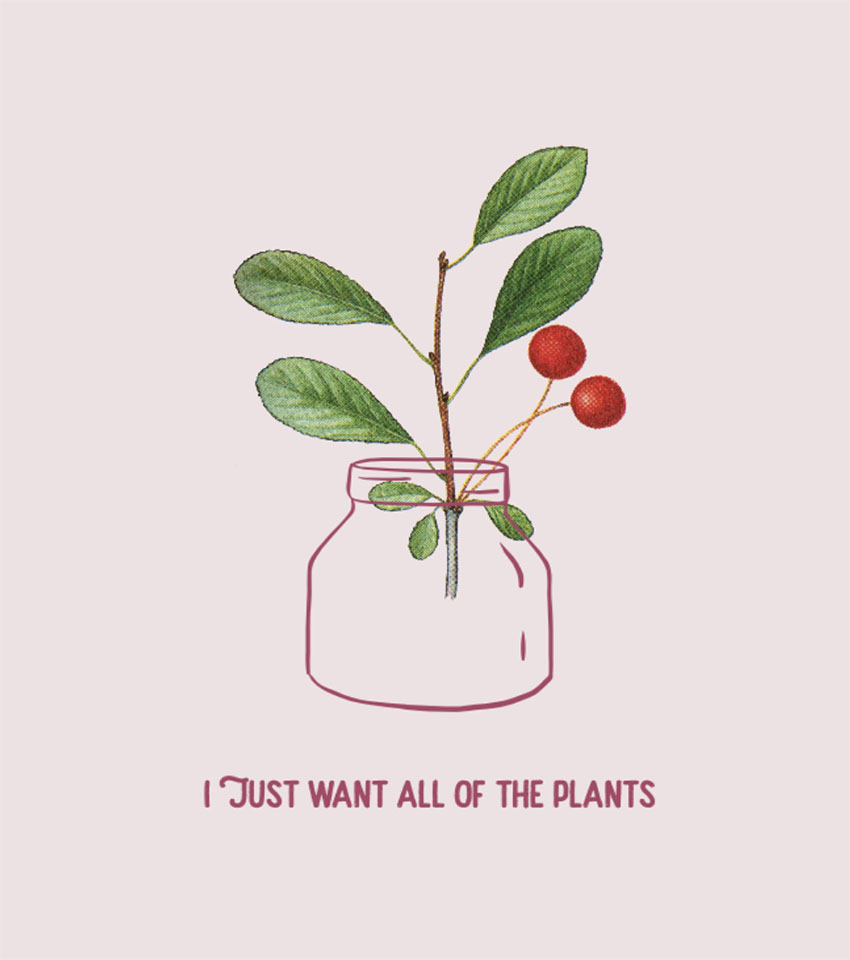 Let's finish the Placeit selection with this unusual and highly effective illustration, which combines a very realistic plant with a more gestural sketch of a pot, with a fun slogan underneath. How would you use this design in your work?
13 More Botanical Illustrations From GraphicRiver
GraphicRiver is another option for finding creative botanical illustrations. Here are some of the best options available.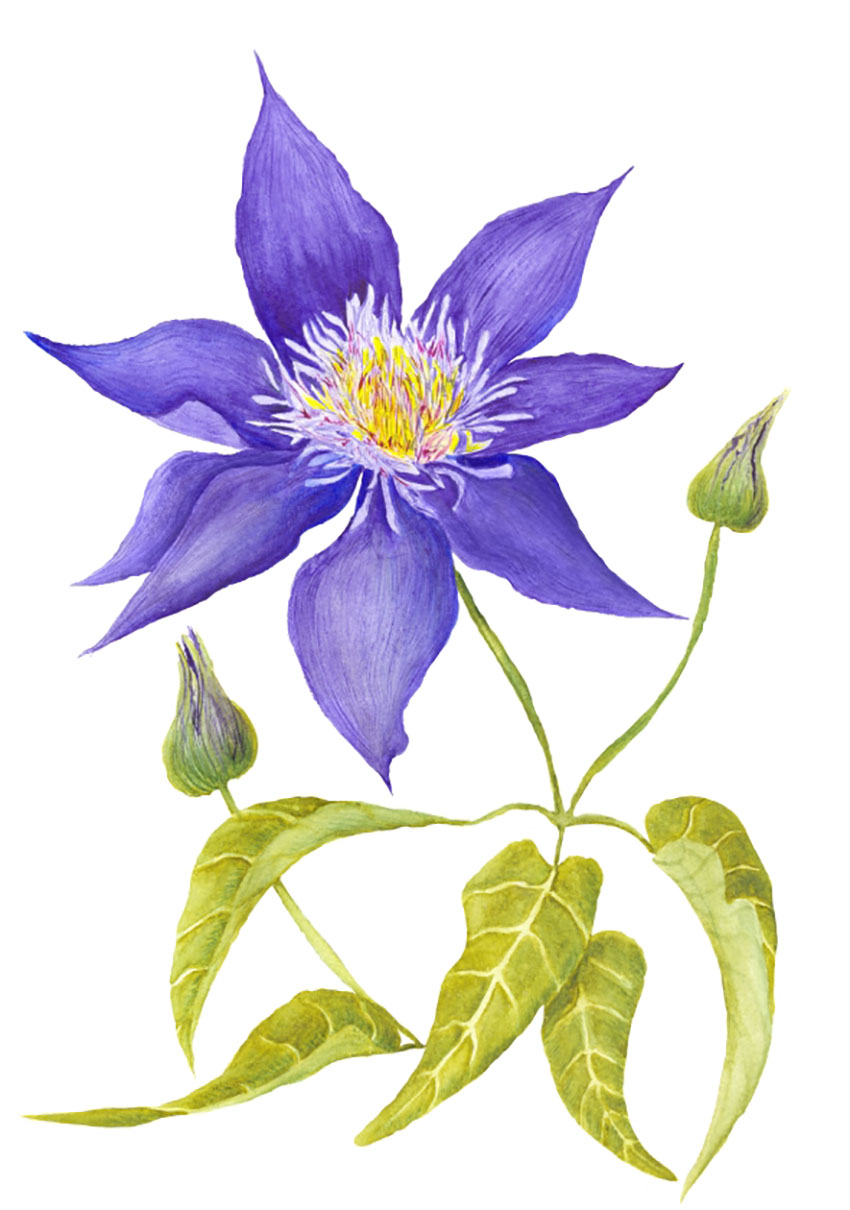 What a beautiful watercolour painting this is. It's beautifully detailed, and it comes isolated on a white background in a transparent PNG file, so it'll be easy to select it and transfer it to another file you're working on.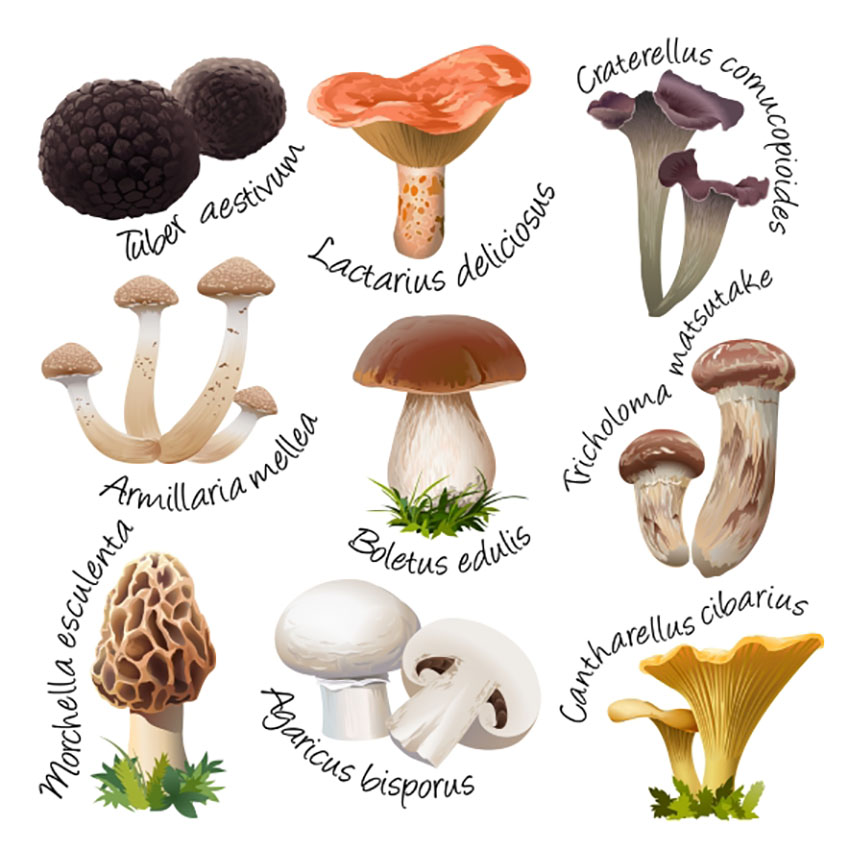 Here's a set of botanical mushroom illustrations in vector format, depicting various species of edible mushrooms. They're very realistic, so they'd be perfect for dropping into photo manipulation scenes or a whole host of other design work.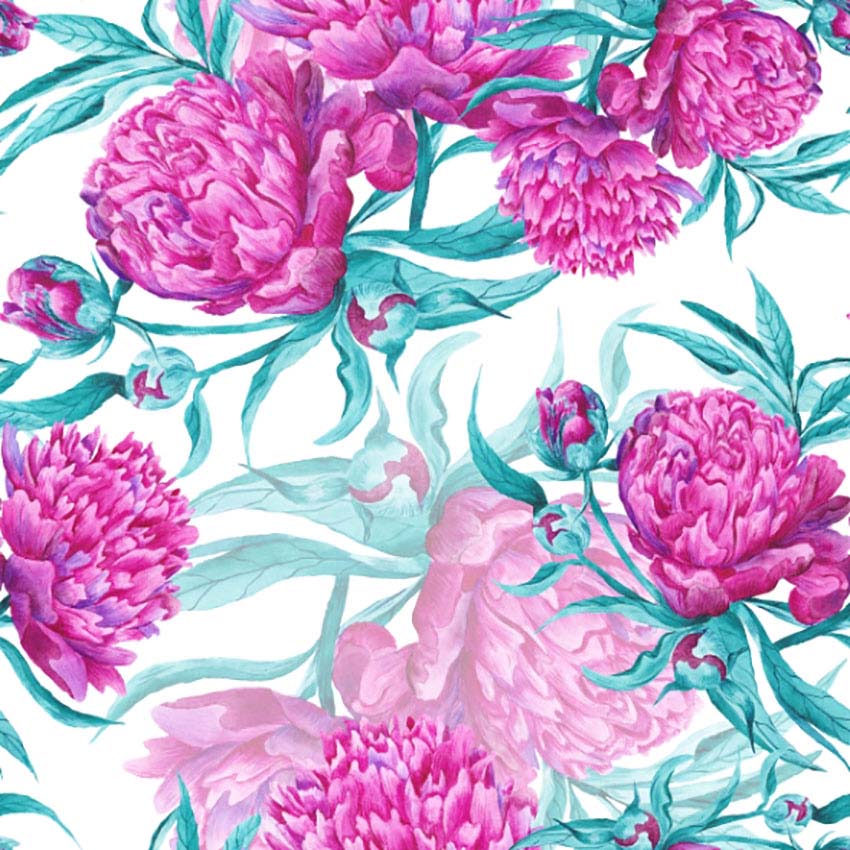 The great thing about this hand-painted peony botanical illustration is that it's a seamless pattern, so you can tile it and repeat it as much as you like.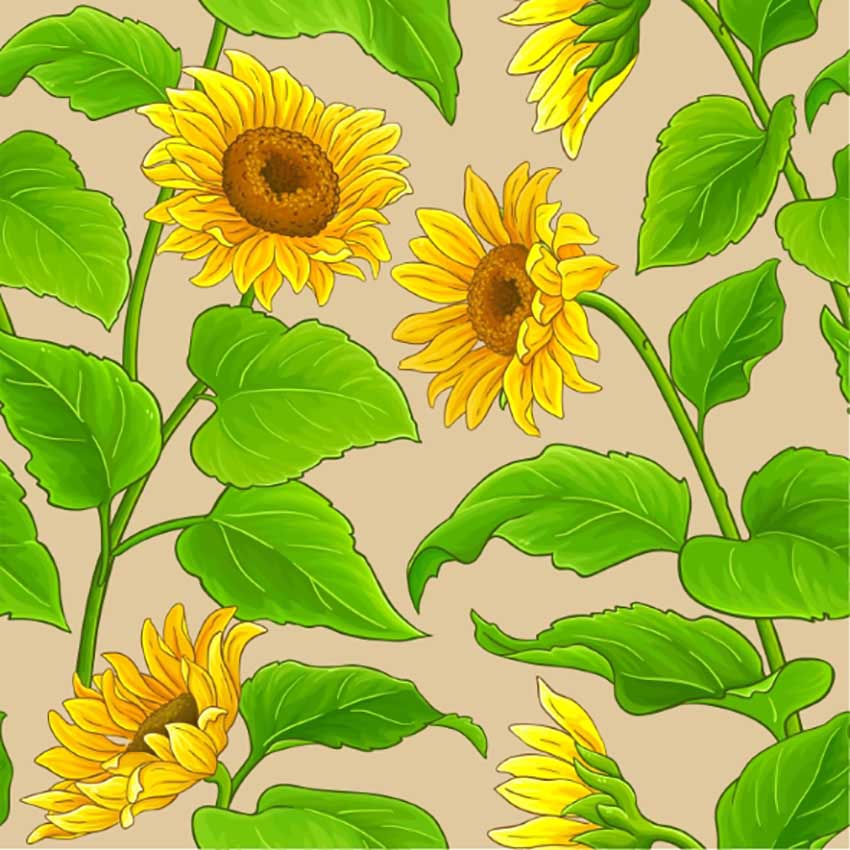 When you need bright, vibrant colours that make people think of long summer days, you can't do better than a sunflower botanical illustration like this one. Download it and give your design a boost.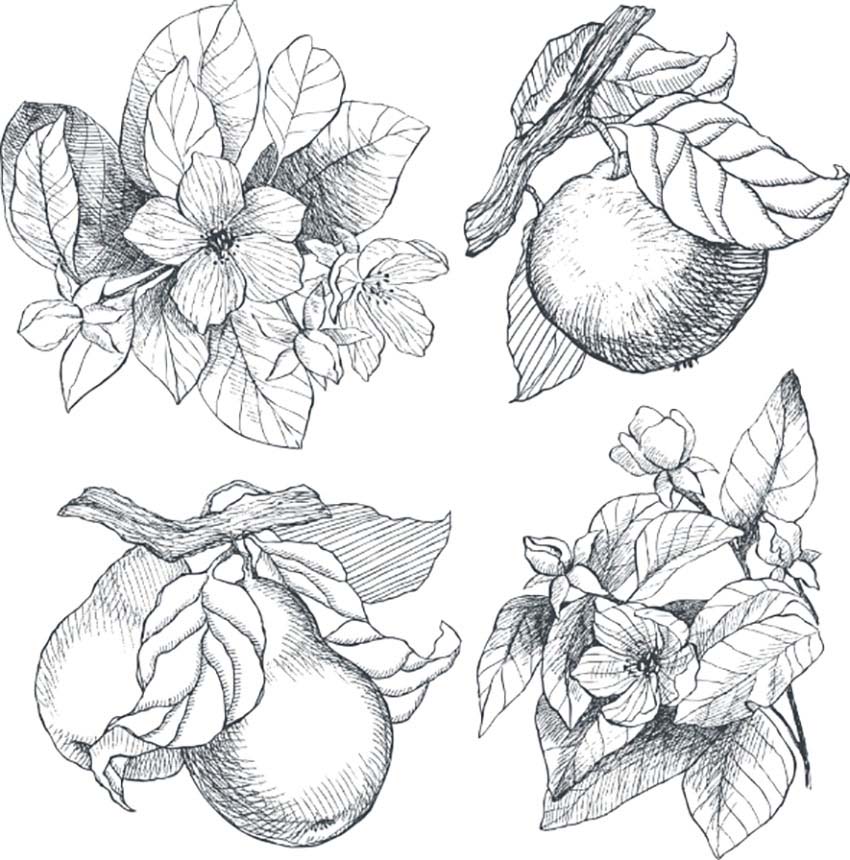 Or if you want to go to the opposite extreme and find a botanical illustration in black and white, try out this set of hand-drawn images of garden plants in a vintage engraving style.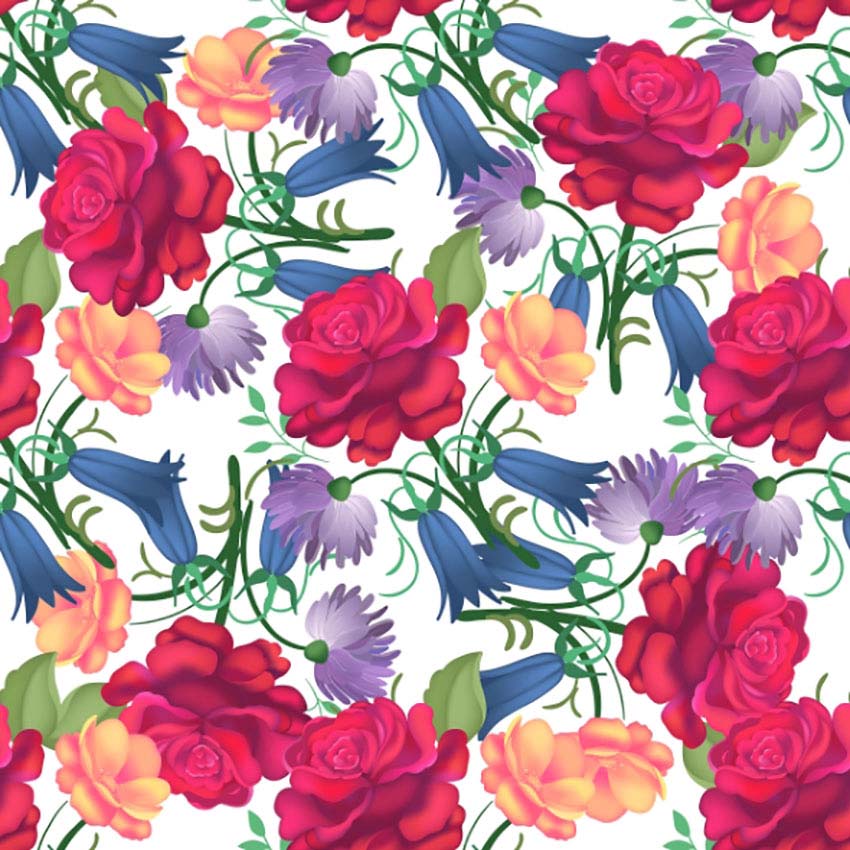 Here's a seamless flower pattern you'll love. It's a riot of colour, with a rose botanical illustration along with other beautiful garden plants. It would make a great floral background for use in textiles or wrapping paper. Or why not try it out in your digital scrapbooking?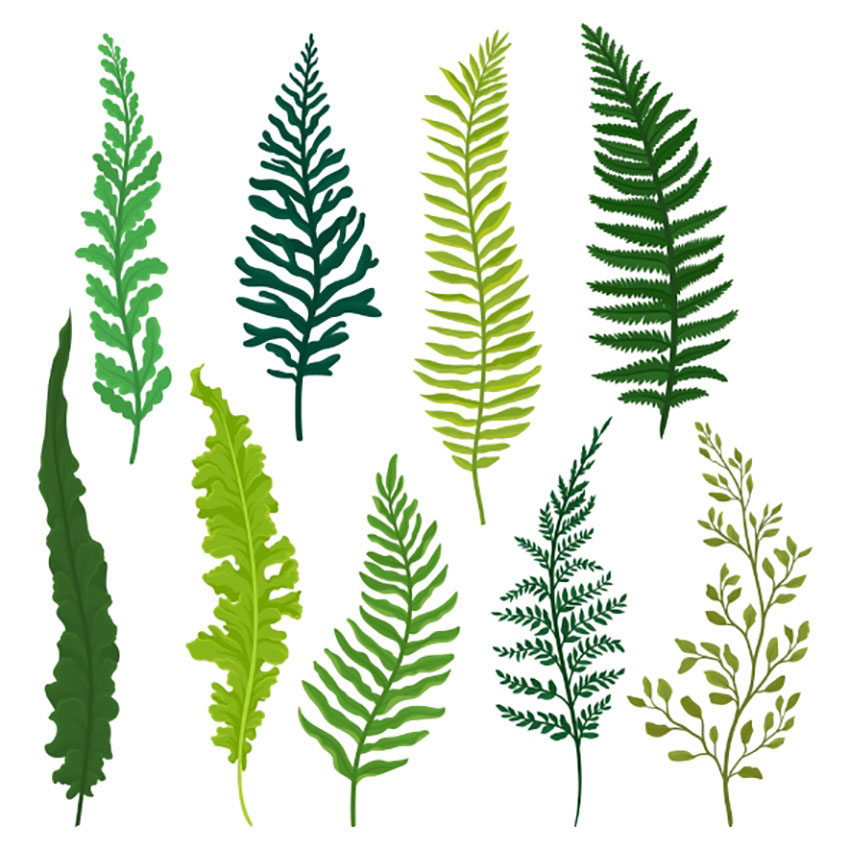 You'll get plenty of different varieties in this set of fern botanical illustrations. So no matter what kind you're looking for, you'll find it here. They're all isolated on a white background, making them easy to pick up and place in another design.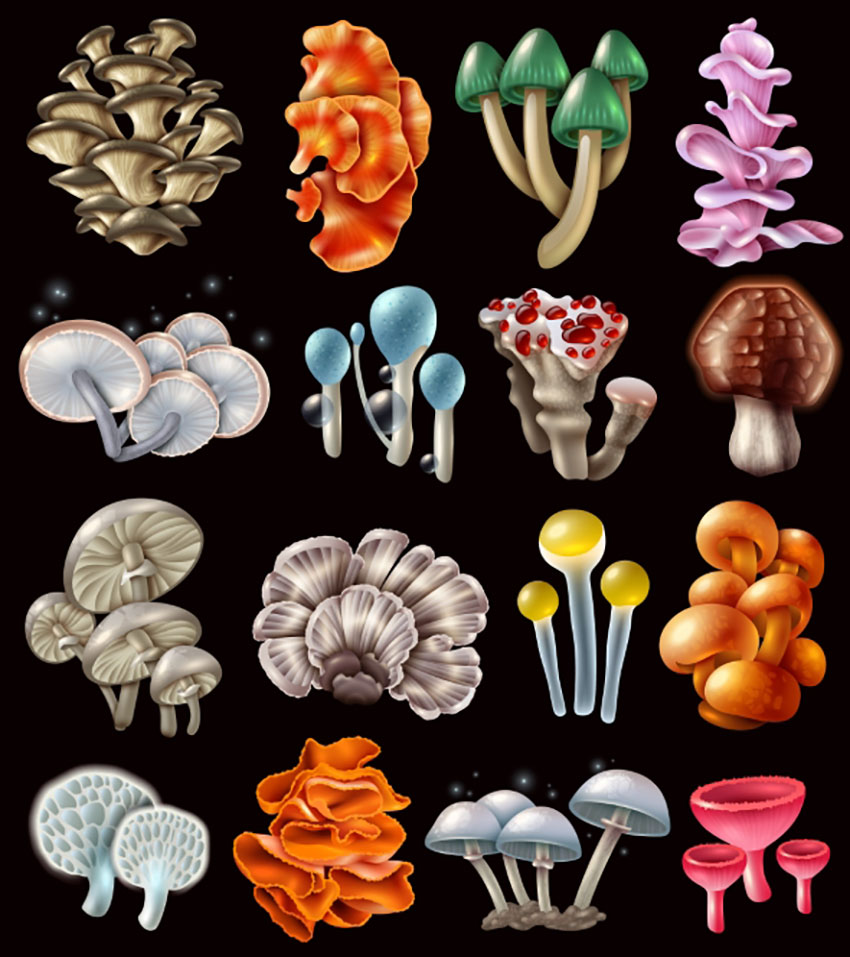 And here are some more mushrooms for you! But whereas the previous ones were edible, these colourful botanical mushroom illustrations look as if they'd give you some powerful hallucinations!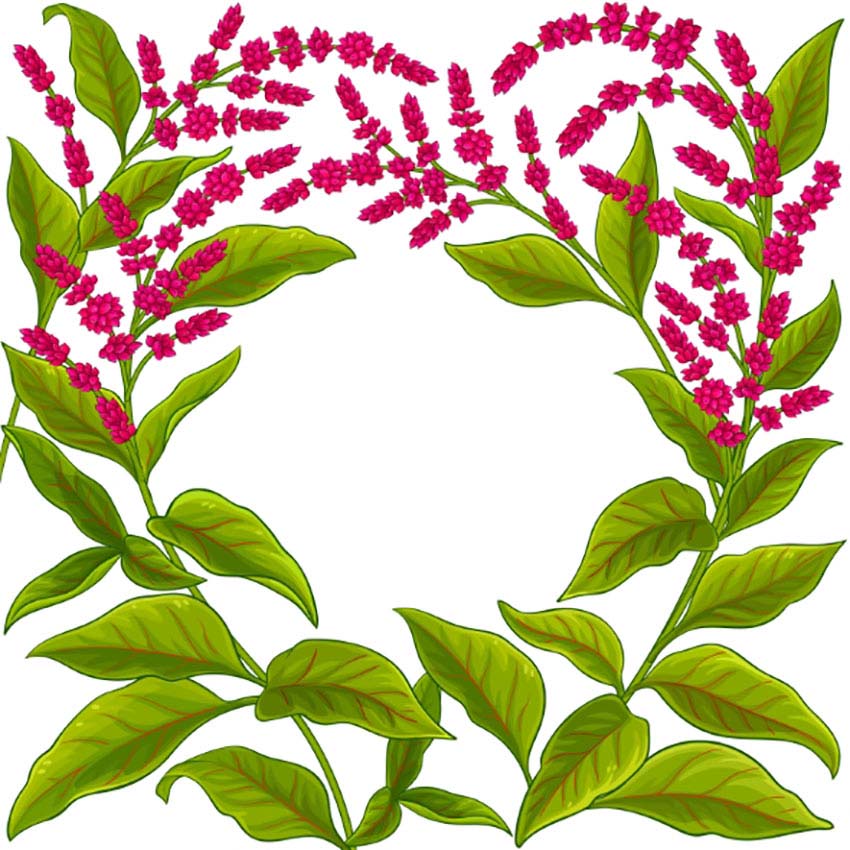 The way it's drawn makes this amaranth vector illustration perfect for use as a frame. What would you put in the middle?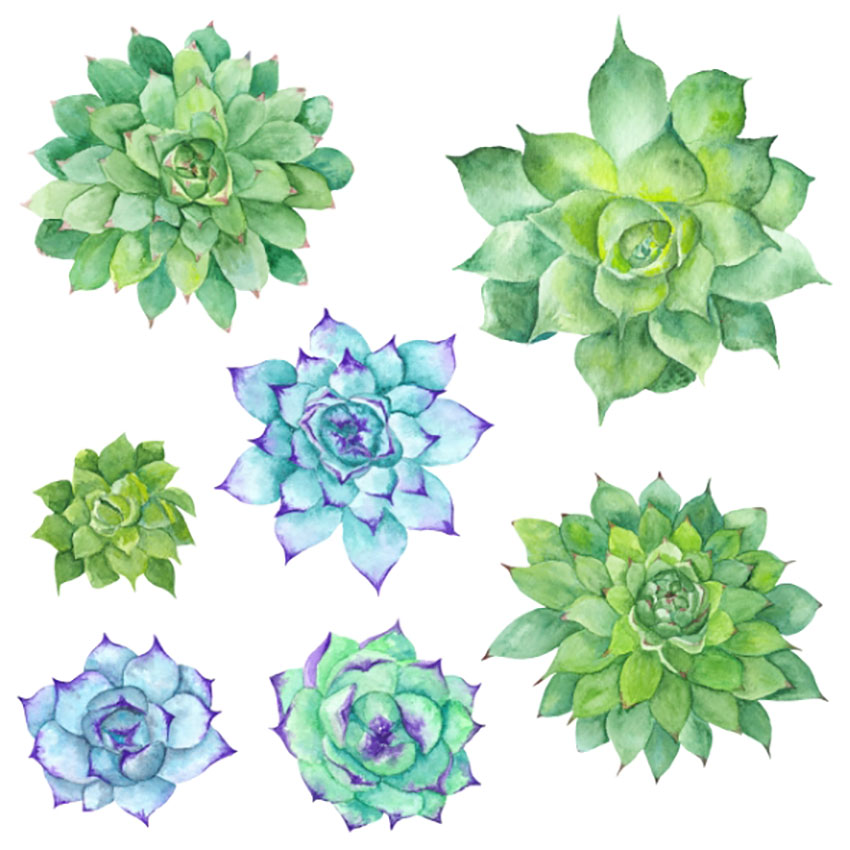 Looking for something different? These hand-painted watercolour succulents are so colourful and distinctive. They come isolated on a white background, with a transparent PNG file included.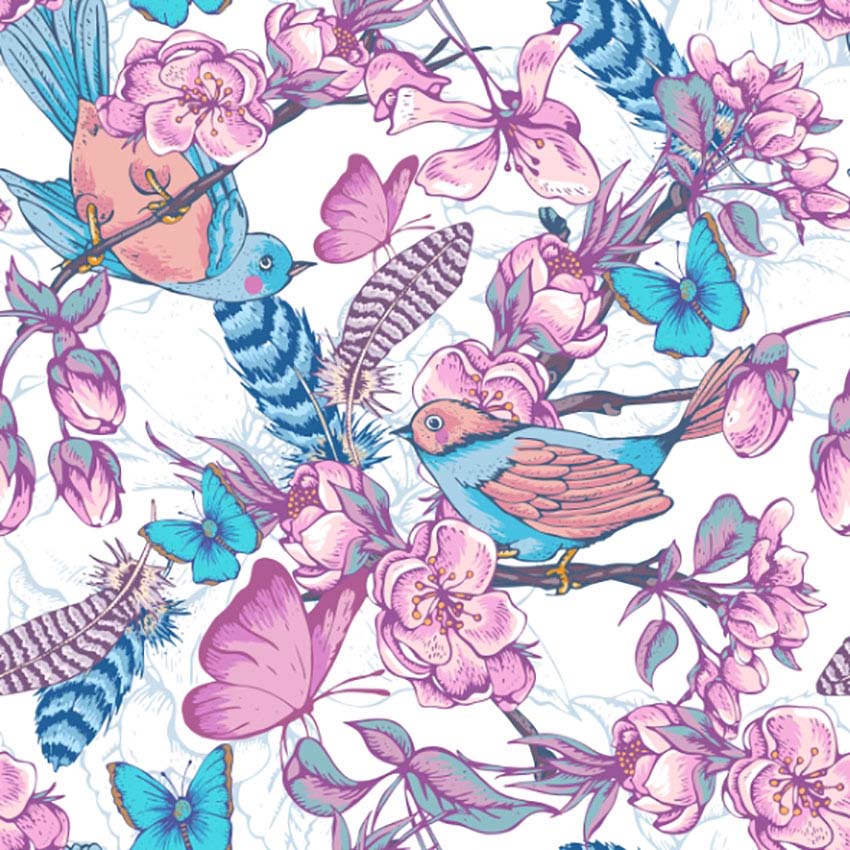 We've mostly been sticking to plants today, but where there are flowers, there are likely to be birds and butterflies too. So why not try this beautiful vector illustration that's just bursting with life and the joy of spring?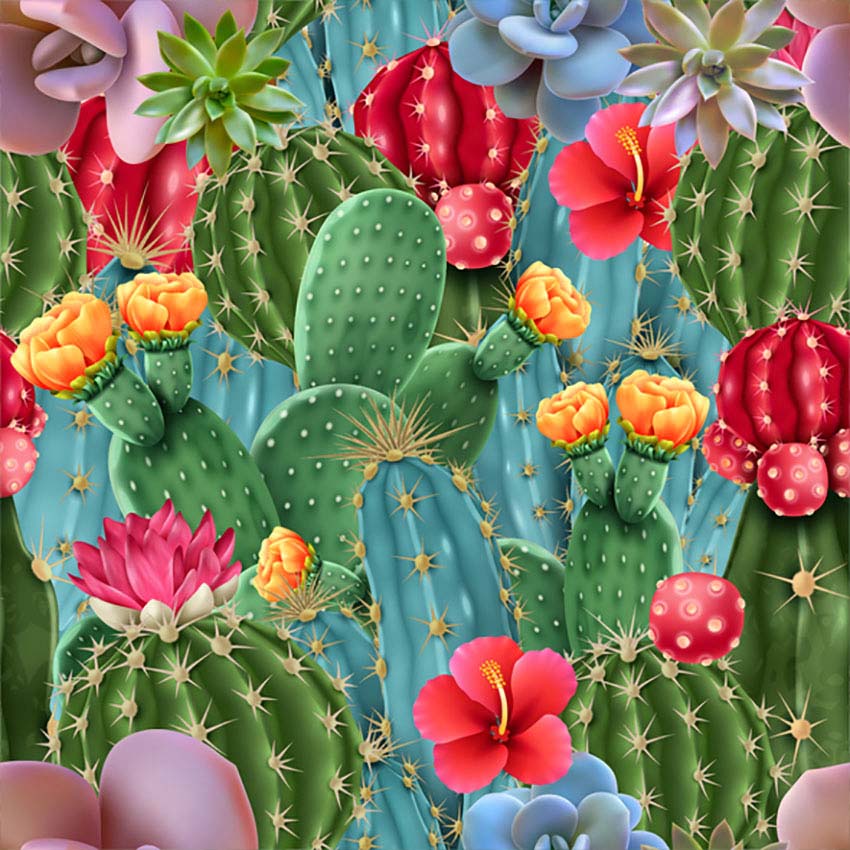 Cacti are often depicted in stark desert surroundings, but check out the life and colour in this seamless vector pattern! You'll never look at a cactus the same way again.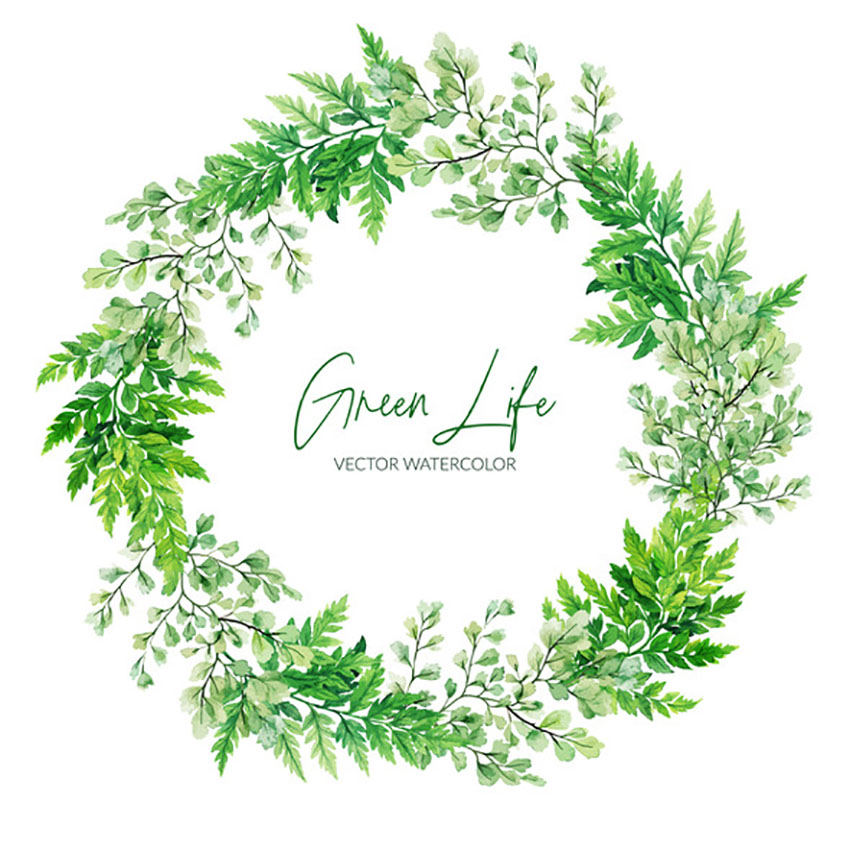 And let's finish things off with a beautiful fern botanical illustration in watercolour style. You could use this hand-drawn vector as a simple wreath or as a frame for all kinds of designs.
Choose Your Favourite Botanical Illustration Today 

That's it for our list of the best botanical illustrations available at Envato Elements, Placeit, and GraphicRiver. Head on over to each site today and choose your favourite. And if you want more information on other great resources, check out this list of articles below: