Add a modern calligraphy font to your designs. Explore this amazing selection of cool calligraphy letter fonts curated from GraphicRiver and Envato Elements.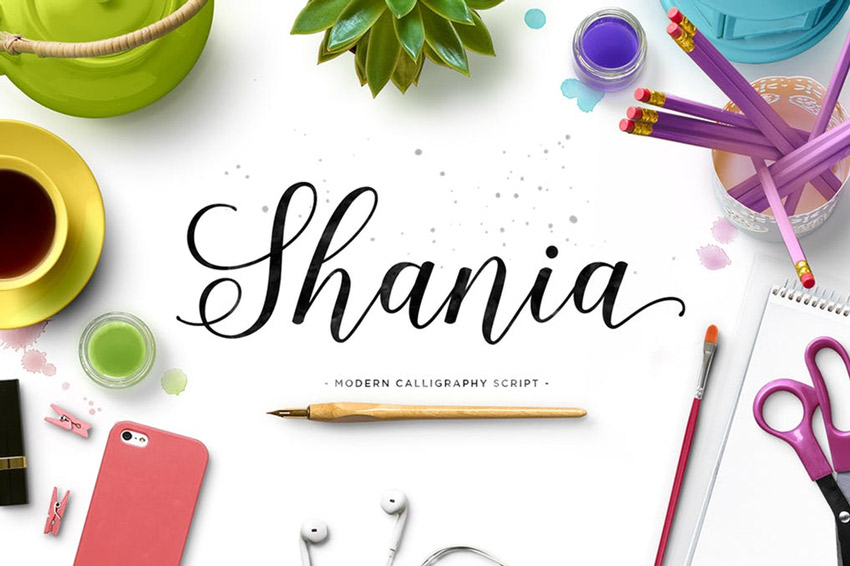 35 Best Calligraphy Fonts
Calligraphy is an exquisite art form. From calligraphy tattoo fonts to wedding invitations, each letter is an art piece. The artist carefully studies the subtle curves and lines of each letter to complete a beautiful word.
And you can bring out the best in your work with cool calligraphy fonts! Dive into this brilliant collection of the 35 best calligraphy fonts available on Envato Market. Or subscribe
to unlock unlimited assets
from Envato Elements for one monthly fee!
Looking to customize your designs? Enlist the help of a talented professional from Envato Studio to take care of your need for calligraphy fonts.
Cool Calligraphy Fonts From Envato Elements in 2020
You can find some of the best calligraphy fonts online from Envato Elements. But that's not all that's available. Envato Elements has an offer that thousands of creatives have fallen in love with:
For the price of a monthly subscription, you get unlimited downloads and access to the full Envato Elements content library.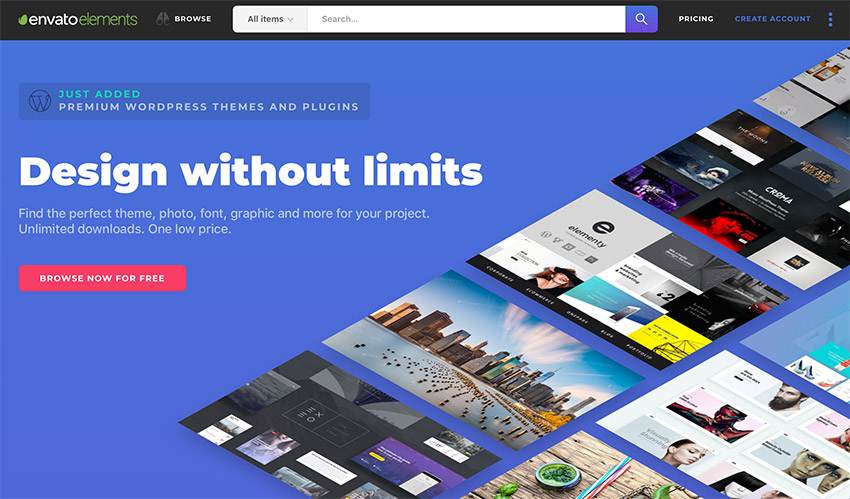 That means unlimited downloads of bold calligraphy fonts, attractive presentation templates, compelling stock videos, and much more with a monthly subscription. It's like an all-you-can-eat creative buffet. You can learn more and sign up from the Envato Elements website.
Envato Elements is home to calligraphy fonts that are easy to use. Let's dive into our list of 17 calligraphy fonts available on Envato Elements in 2020!
Show
off the sophistication of your work with the genius Einstein font.
Inspired by classic handwriting styles, this calligraphic typeface
features sleek letters and a bouncy baseline. Enjoy international
language support and a bonus pack of ornaments.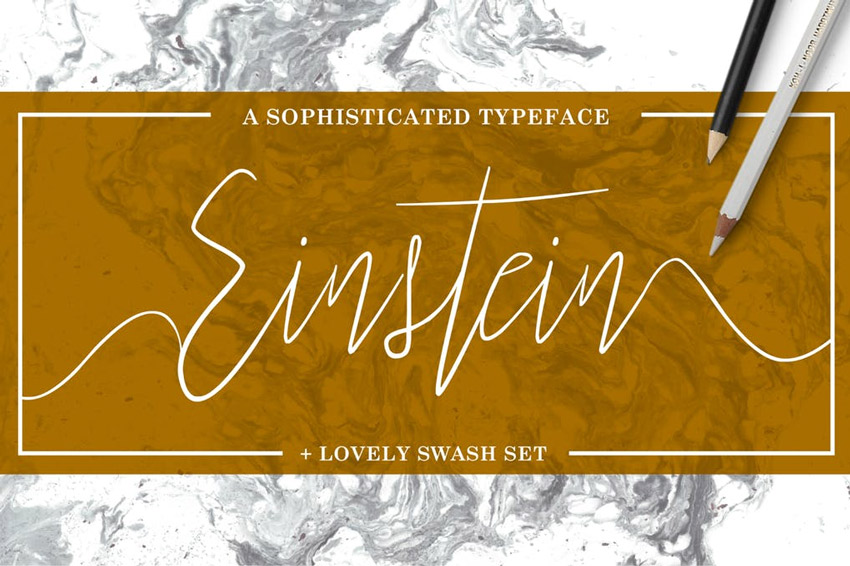 Sometimes, all your design needs is a great font. And the Amatira font will transform any creative design. Carefully crafted with handmade details, this is one of the best calligraphy fonts that will instantly beautify your product or stationery.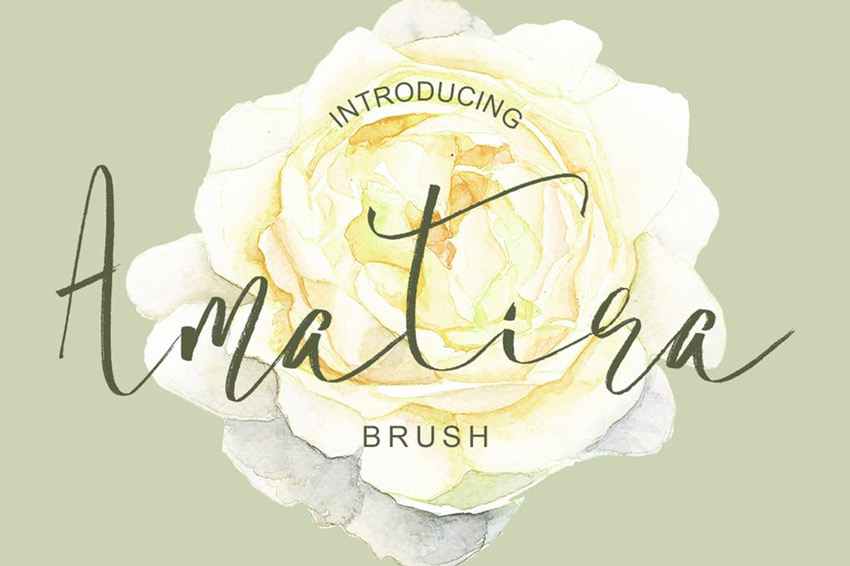 Create a delightful experience with the Motisan script. This brilliant font features a cheerful script design with pretty swashes and dynamic letters. Customize it easily for your personal brand and make your work stand out by downloading this font today!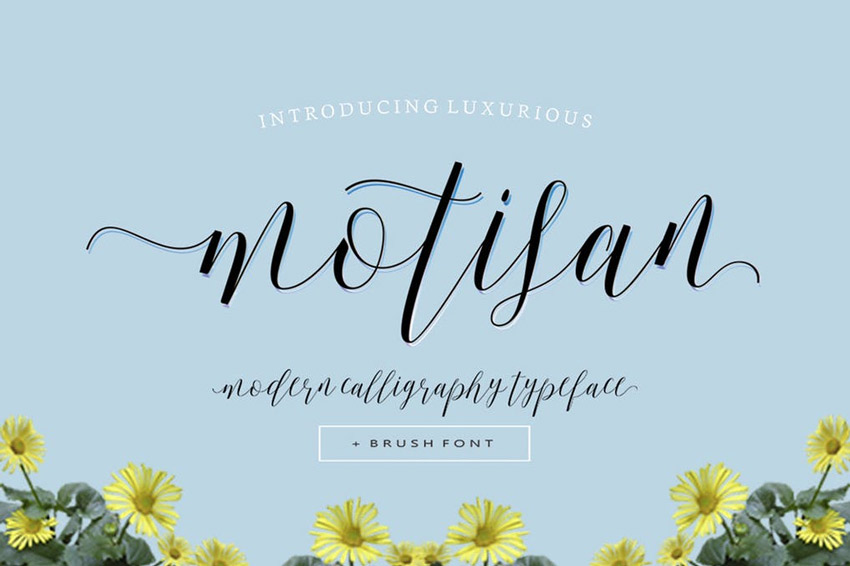 A great font has the ability to communicate emotion, and you'll get just that with the whimsical Flower Child font. A flirty font with a sweet, carefree vibe, this font will help make any typography poster stand out. Use it on videos, apps, or even a personal website!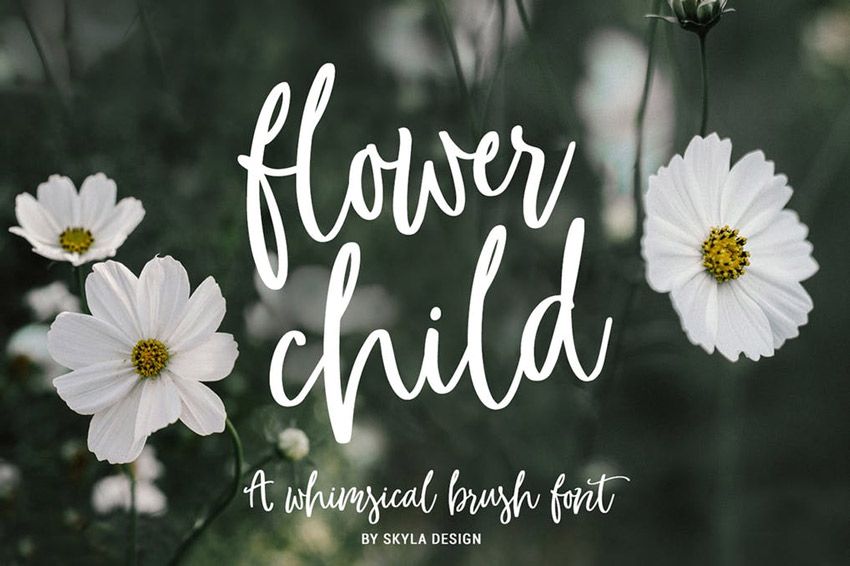 Some fonts have a great mix of masculine and feminine elements, and the Sabreena calligraphy font download is the perfect combination of both. It features bold, thick letters with a pretty brush script that is suitable for many designs. Download it to get access to letters, numbers, and more.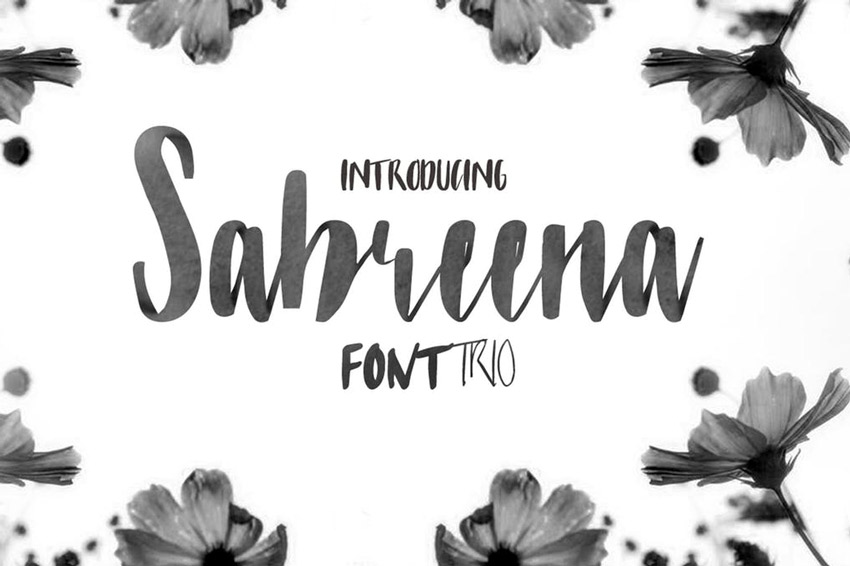 Achieve your next few milestones with this epic font. Inspired by the powerful energy of the great outdoors, this font features handmade brush strokes for that authentic outdoor vibe. Use it to complement your official brand or any related merchandise.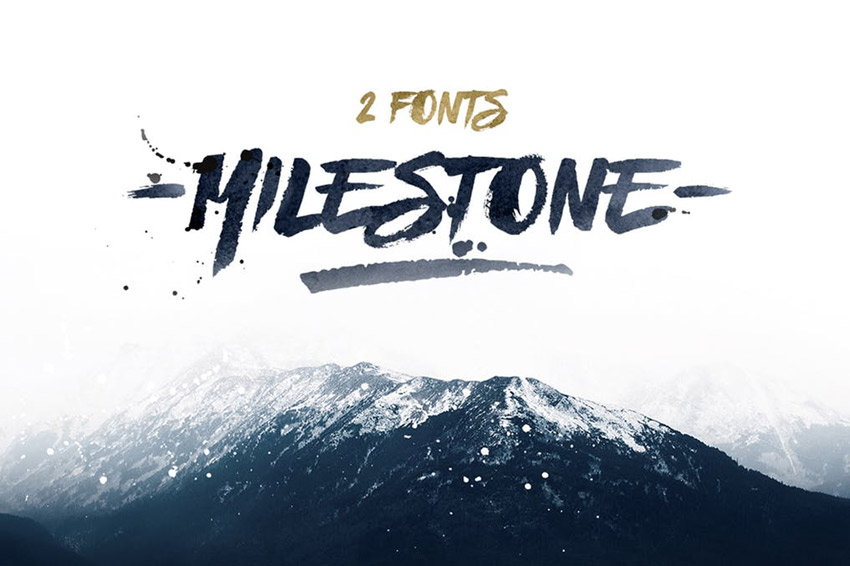 Add a bit of a wow factor to your work. This brilliant calligraphy font style features a modern calligraphic design with bold curvy lines and exaggerated swashes. It's quirky and whimsical, and you can create an over-the-top design with this fabulous typeface.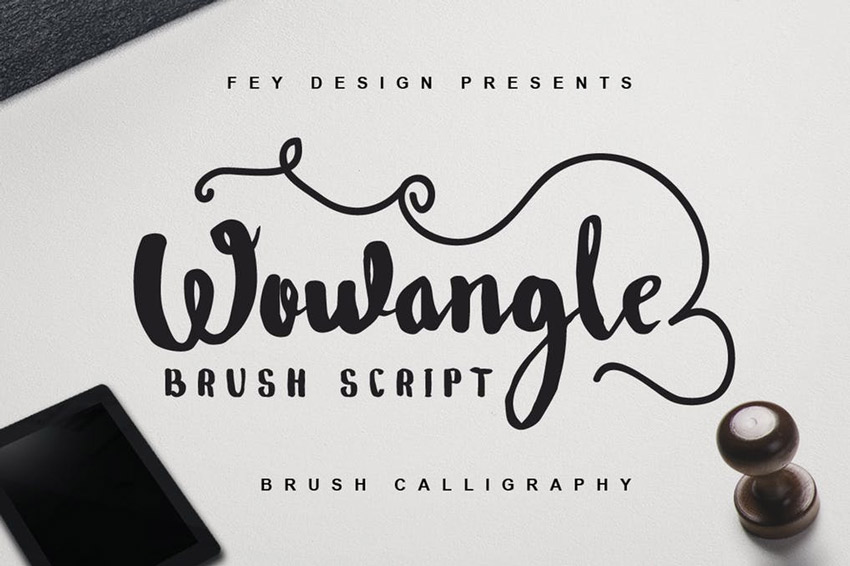 Get inspired by this stunning calligraphy typeface. A great addition to any pretty design, this font features a unique, dainty style. Its beautiful script letters look like artful remixes of calligraphy tattoo fonts. Pair it with flowers for a lovely result. Elevate your work by downloading this font today!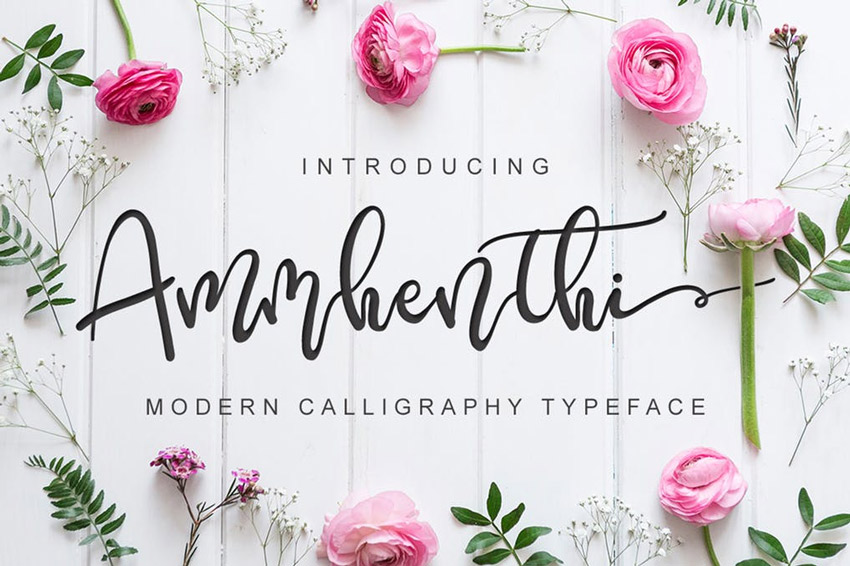 This modern calligraphy font is one we know you'll definitely love! Sweet Mia features a gorgeous script design with curvy letters and cheerful details. Its smooth lines are great for any dainty design or children's book.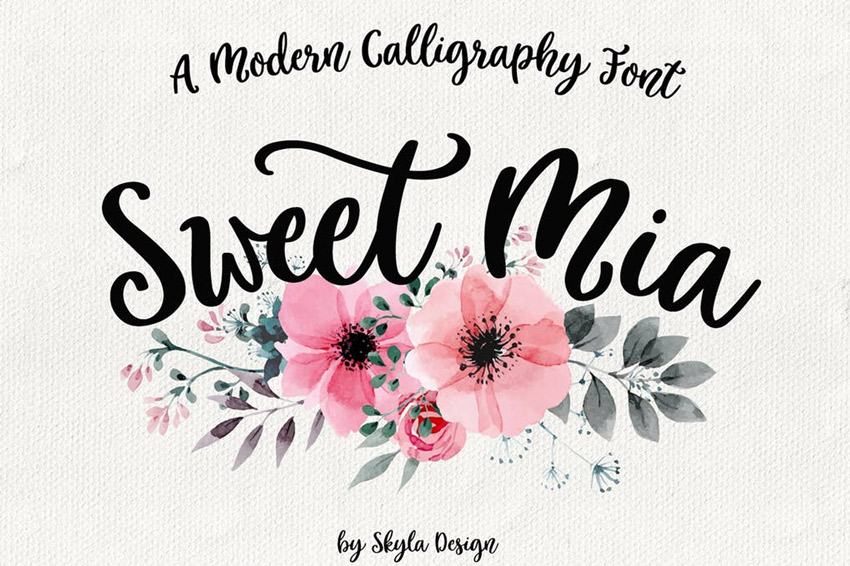 Need more options? Then check out the splendid Adediala font. Adediala has beautiful script similar to some calligraphy tattoo fonts. It's super easy to customize with additional OpenType features. Simply select a character from the Glyph palette to enjoy more alternatives. You'll definitely need this multipurpose font!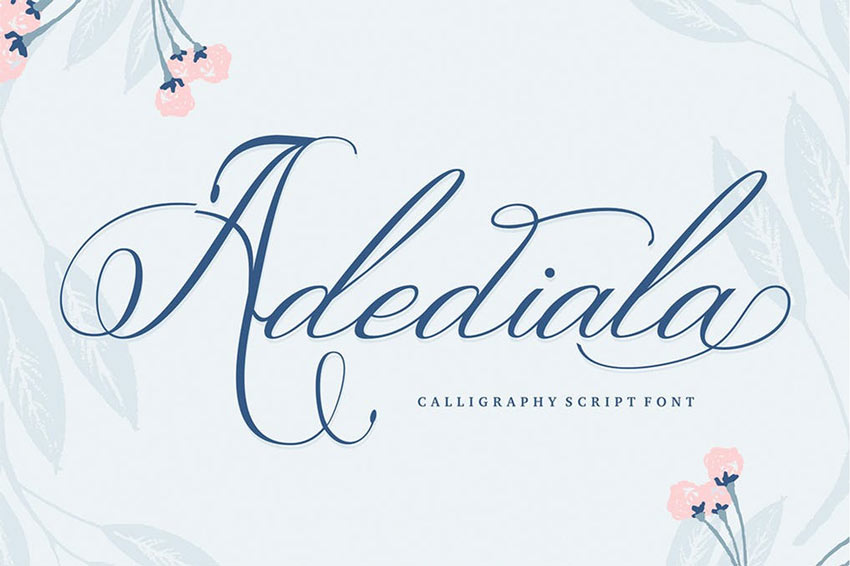 Perfect your wedding invitations with this sweet font. This download includes a flirty, fluid script that you can use on just about any pretty project. Combine it with inks, foils, and watercolors for fantastic results!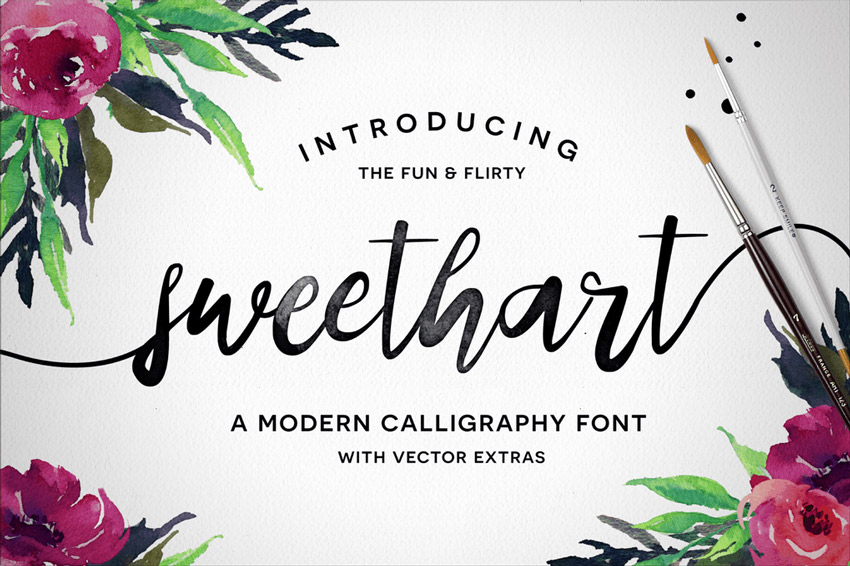 Beautify your horror-themed posters with the Nightamore font. This font features a cool, vampire vibe with dreamy letters for an elegant script. Use it for your official book logo or any ghoulish design and enjoy this font today!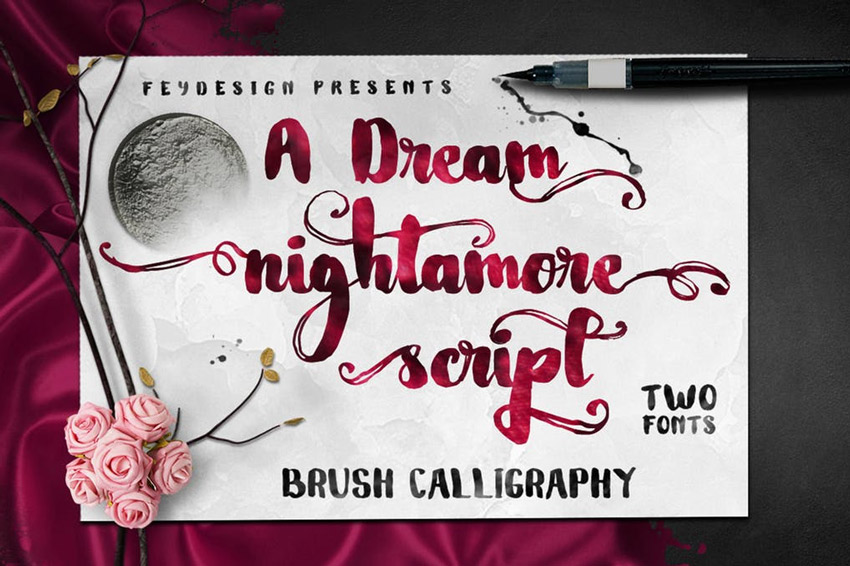 There are many creative and bold calligraphy fonts out there, but none quite as unique as Safi. This bold calligraphy font style is perfect for headers, posters, or event invitations.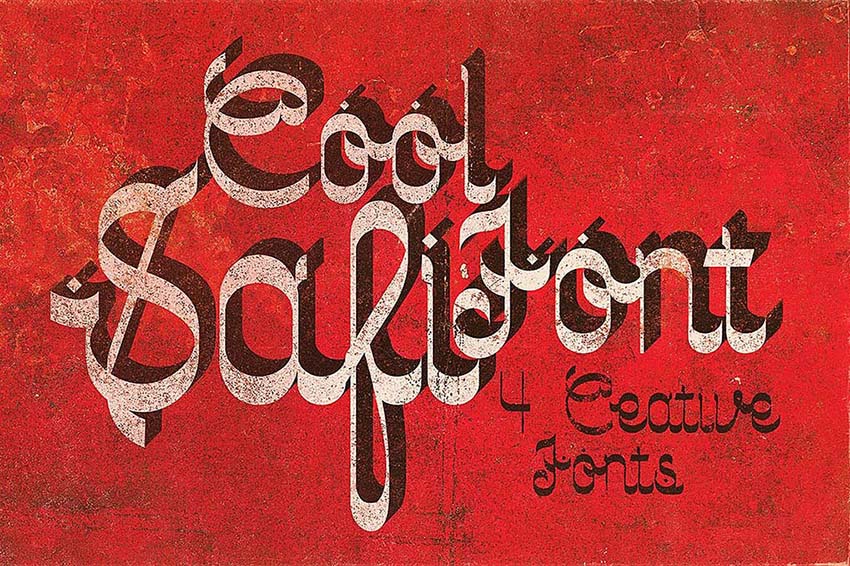 Or create wild designs with the epic Wild Zova font. This type features a handmade brush style with textured lines and angled letters. Rock it on an awesome T-shirt design or use it for a festival poster. We're sure it'll serve you well in any future design.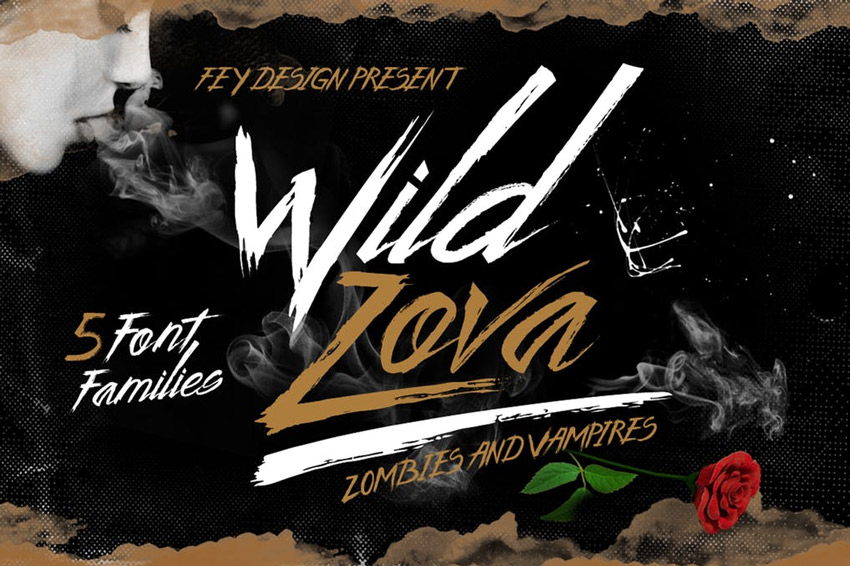 Master the art of graphic design with the Shania script. This font features a modern, calligraphic script with casual yet elegant letters. Also included is a full set of over 432 glyphs. Use it to elevate any design for a touch of sophistication and class.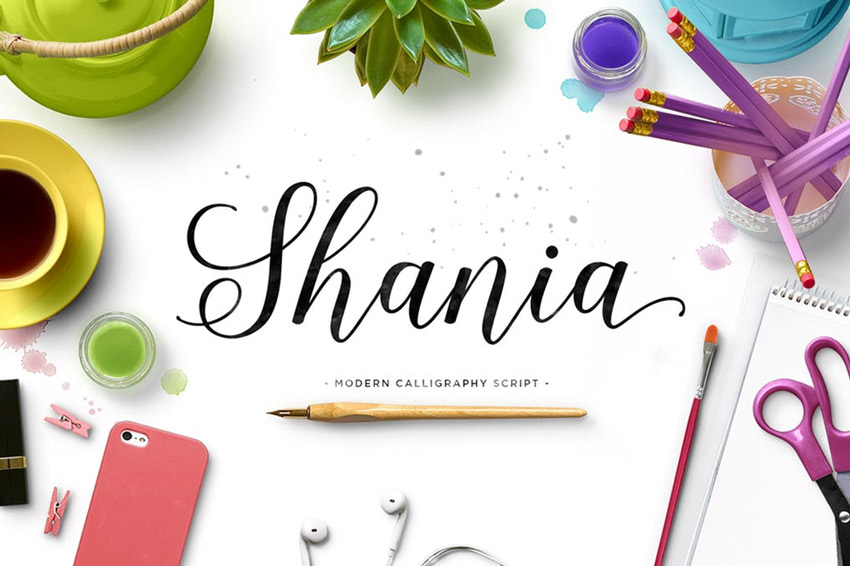 Some fonts just look as if they're already popular brands, and this is definitely one of them. The Soybeanut font features a bold, modern design inspired by brush calligraphy. Great for the food, tech, or health industries, this font works well for a variety of products.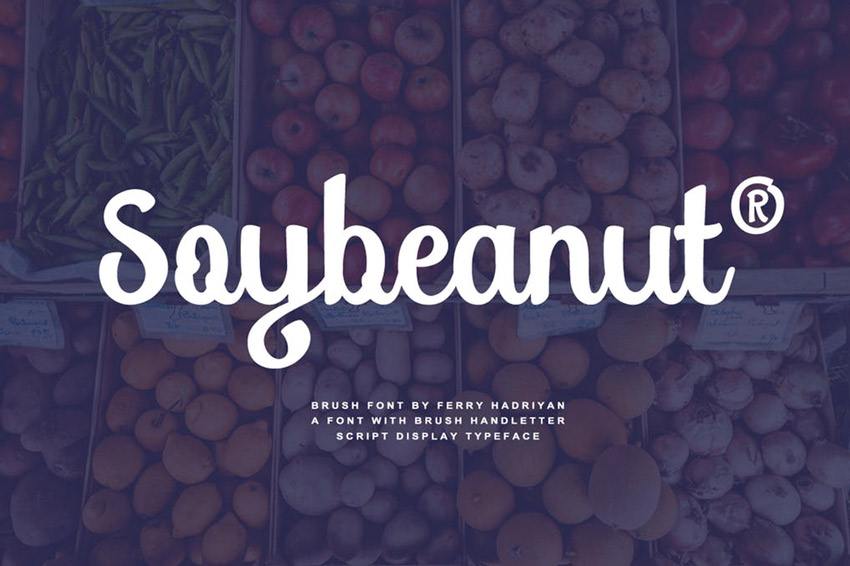 Get into the holiday spirit with the Fantasia font! Inspired by magical stories and the holiday spirit, this font features creative swash details and a bumpy baseline. Included in this download are a complete set of letters, numbers, and symbols.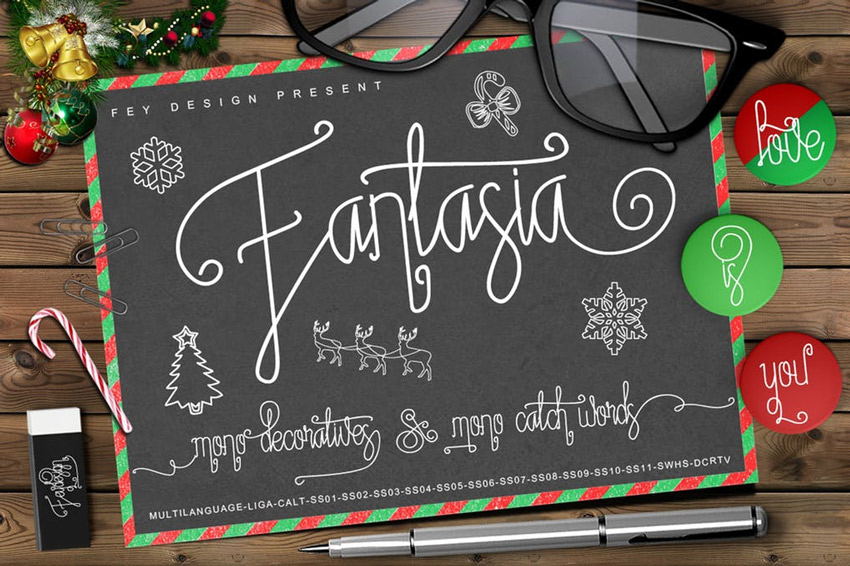 Bold Calligraphy Fonts From GraphicRiver in 2020
An Envato Elements subscription is the best choice for artists, entrepreneurs, and creatives who need multiple assets. But if you just need one calligraphy font download, then a subscription might not be for you. That's why there's GraphicRiver.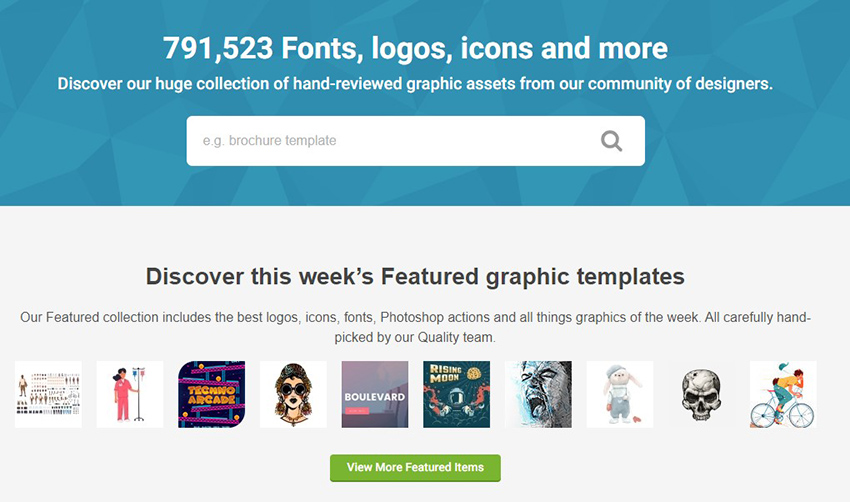 If you're looking to make a single purchase of a modern calligraphy font or other digital asset, then head to GraphicRiver. You'll find the same premium quality of Envato Elements without the commitment of a subscription.  
Below, we've rounded up some of the top cool calligraphy fonts on the site in 2020.
Humaira is a modern calligraphy font that has lots of flair. Each letter looks like a flourish from a master calligrapher. This calligraphy font style suits everything from wedding invitations to custom T-shirts.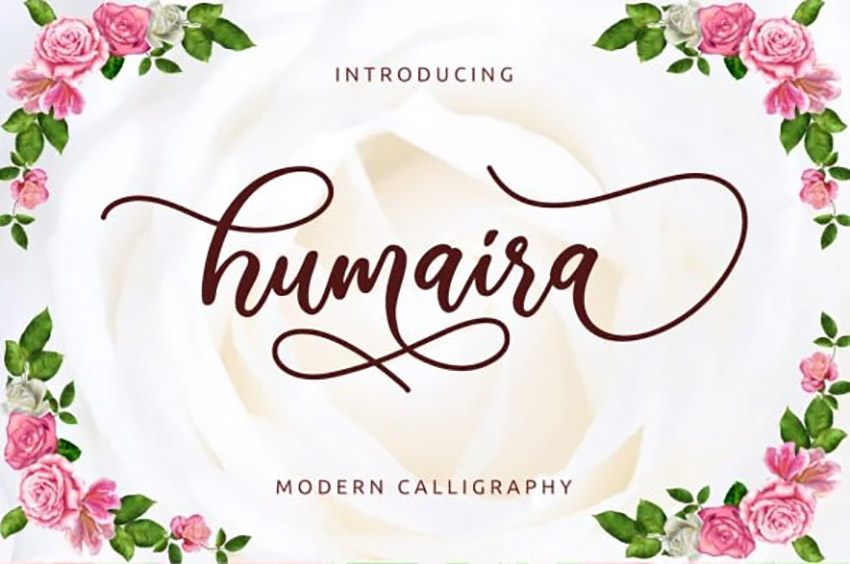 Mariposa is another high-quality modern calligraphy font. Its lines are just as graceful as the mariposa (Spanish word for butterfly) itself. This font has a full uppercase and lowercase character set, and it even includes characters from other languages.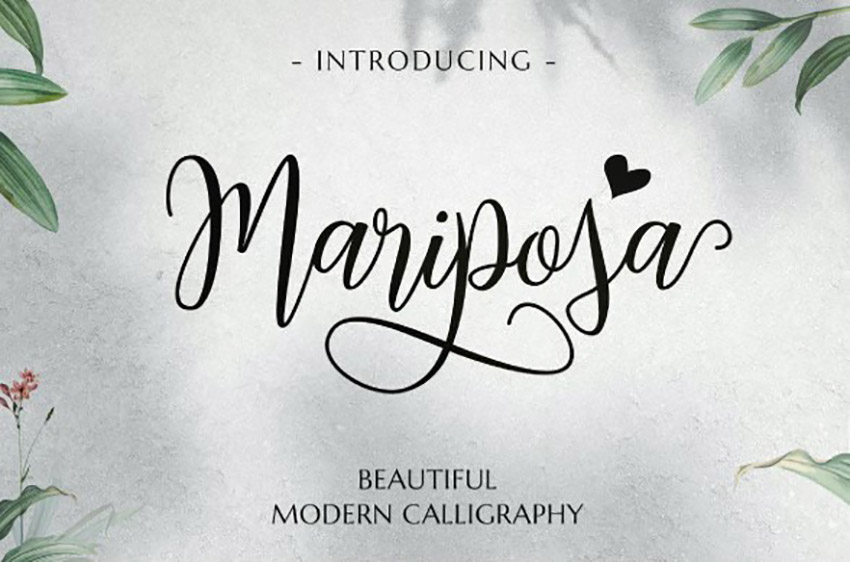 If you prefer a lighter, minimal touch to your fonts, try Sophan. This lovely calligraphy font style has thin characters that flow perfectly into each other. Its character set includes uppercase and lowercase letters, symbols, and numbers.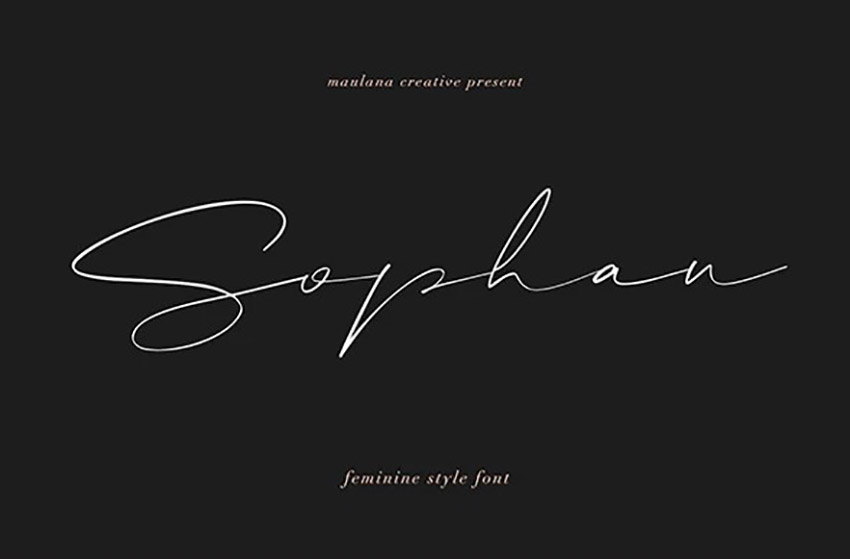 Design a signature for the bottom of your stationery with this official signature font. Great for wedding invitations or business materials, this modern calligraphy font will work well for a variety of design needs. Download it today to get access to a full set of letters and more.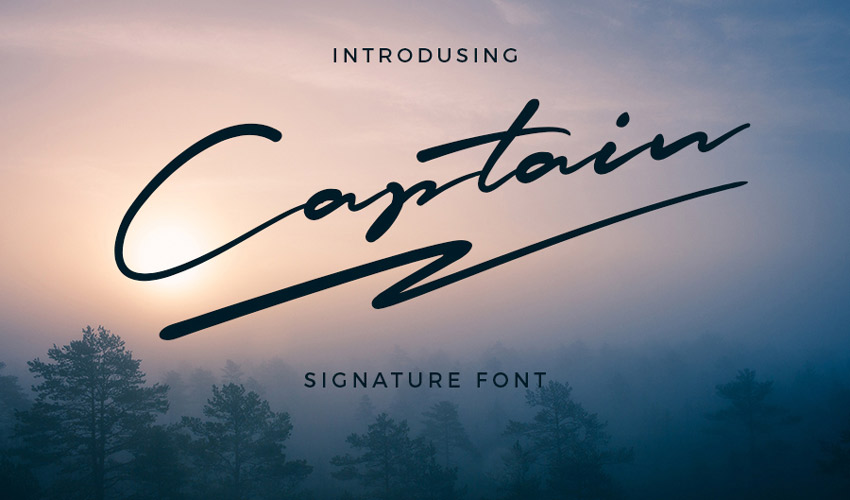 Calligraphy letter fonts allow you to get that awesome handwritten feel without any hassle. Take the Elone font, for example. It's one of the great calligraphy letter fonts. Crafted by hand, this font features a wonderful modern design that is sure to elevate your work. Use it to make headlines pop or even as an official logo.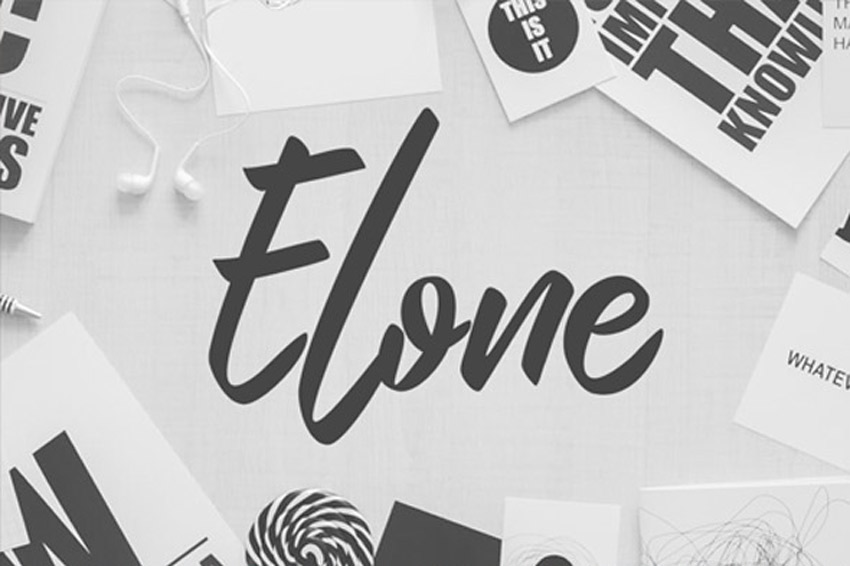 Create those fun tropical vibes with the Hello Tropical font. Featuring a fresh, modern font style with intricate brush details, this font fits perfectly on merchandise and more. Write out your favorite summer quotes with it for an inspiring message you can turn into a meme.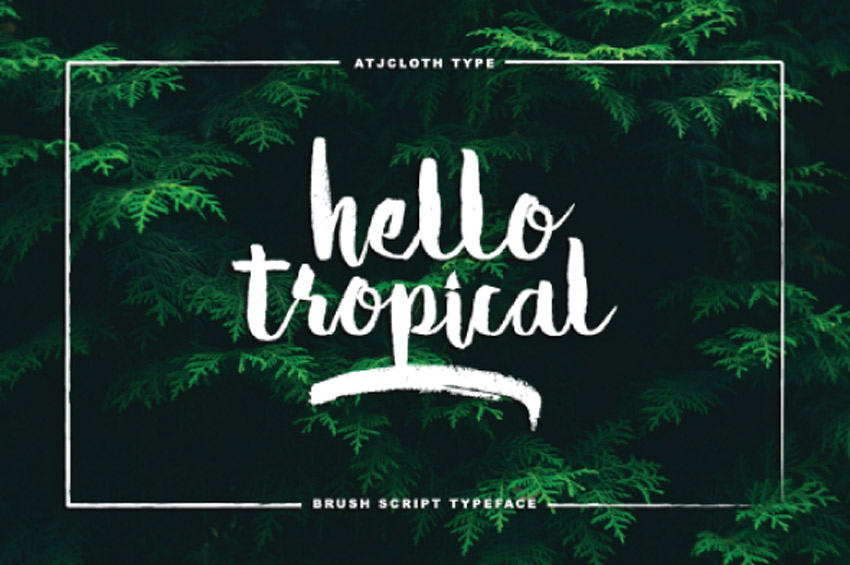 Any design will simply look magnificent with the Mangifera font. It's slightly reminiscent of certain calligraphy tattoo fonts, but with a twist. This script features a varying baseline with clean, smooth lines. Just like other calligraphy letter fonts, Mangifera is versatile. It can be used for a variety of purposes such as posters, brochures, or wedding invitations.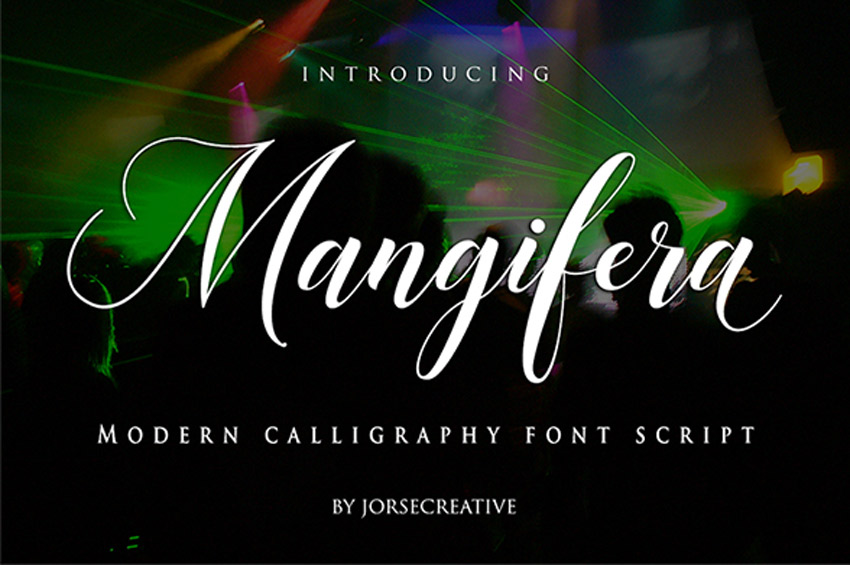 Make your customers feel welcome in your establishment with the Restaurants font. This typeface features an elegant script design that was carefully crafted by hand. Create a positive experience with this phenomenal script.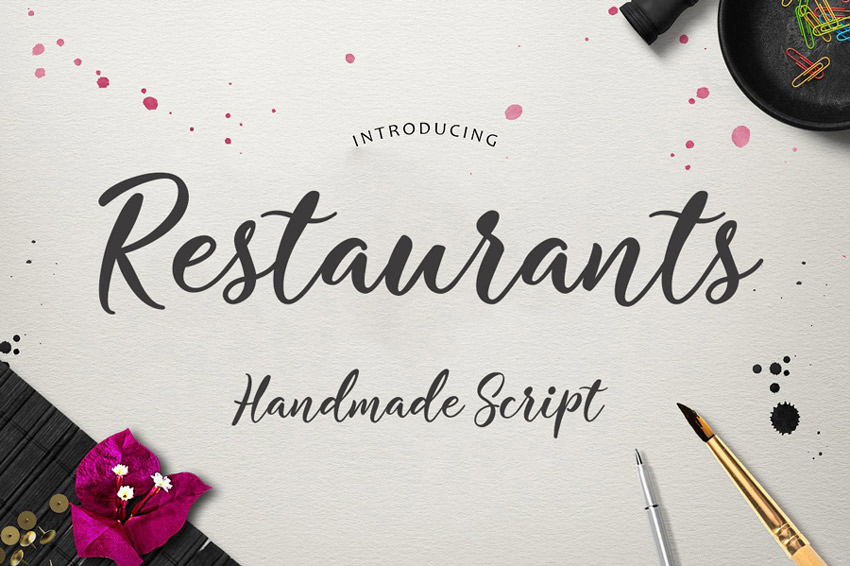 Instantly add charm to your designs with the Sambilan font. This typeface features a clean, calligraphic design with classic typographic letters that look absolutely fascinating. Make a strong impact in your work with a beautiful font like Sambilan.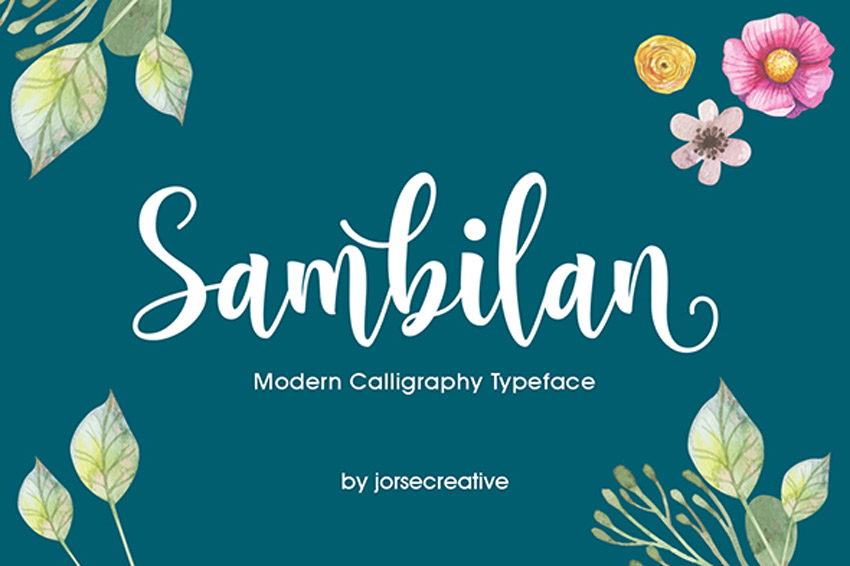 Or imagine you're on a beautiful journey with the Wanderlove font by your side. Inspired by words like "freedom" and "humble," this font features a brush script design with incredible texture. Use it to complement your journals and more for a lovely calligraphic alternative.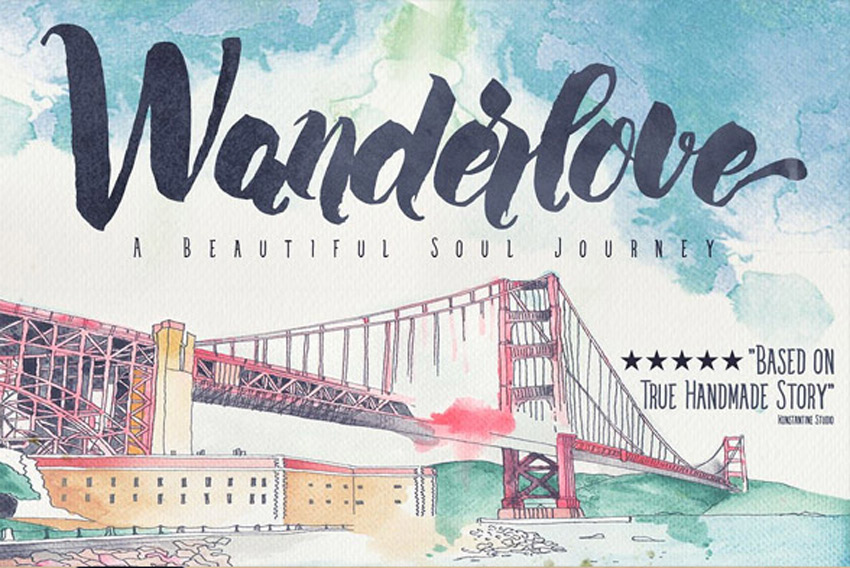 Make your invitations instantly pretty with the Ambasaj font! This font features long, curvy swashes paired with a delicate script. It's supported by many programs like Adobe Photoshop and Illustrator, as well as Microsoft Office.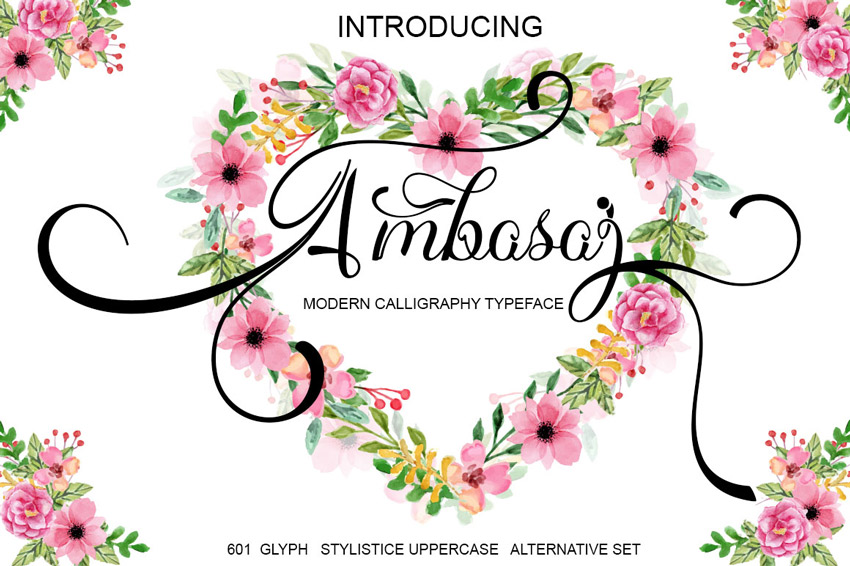 Add a little wiggle to your headlines or logos with this brush script font. This typeface features a chunky brush design that is inspired by traditional watercolor art. Get access to a full set of letters, numbers, and punctuation.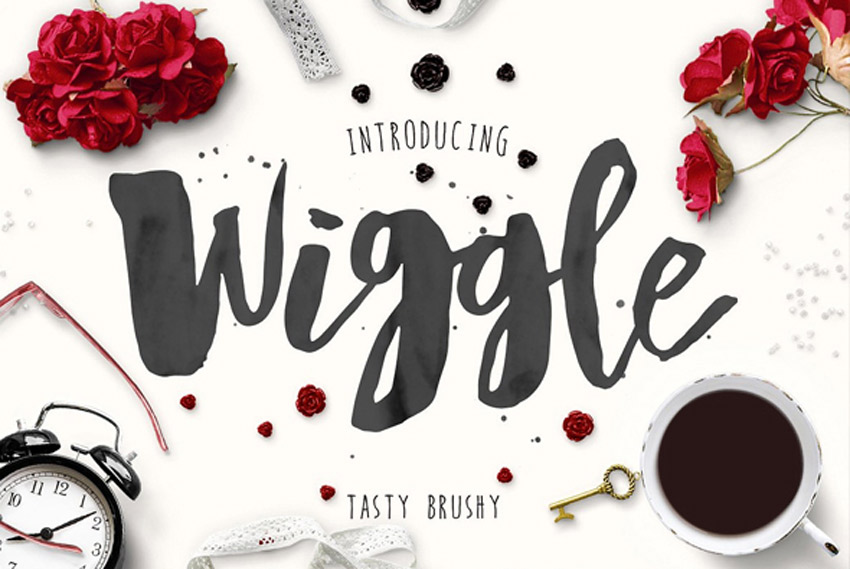 Enjoy the paradise vibes with this fluid calligraphy font. It'll instantly give your designs that perfectly imperfect look! Included in this download are letters, numbers, and more, as well as an informative help guide for more instruction.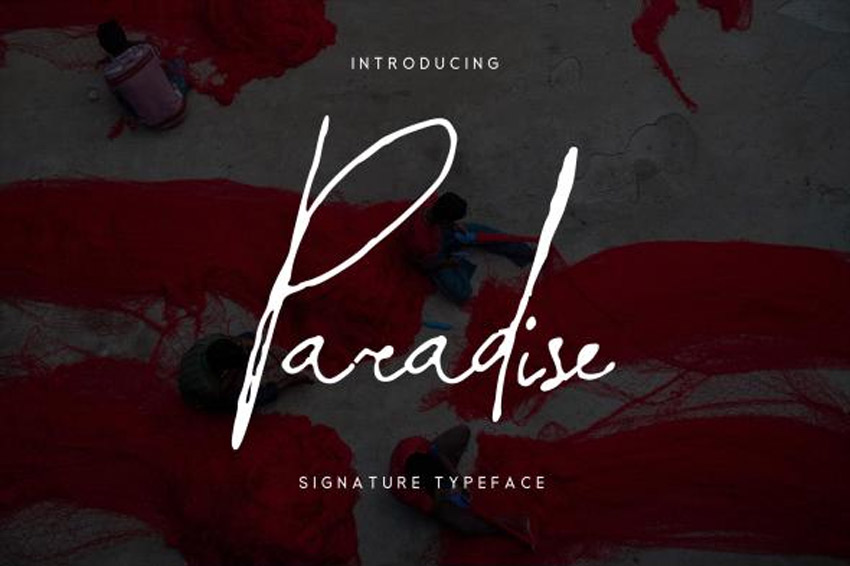 Make a bold statement with the Manksa typeface. This font features a powerful brush design with textured strokes and energetic letters. An overall lively font, this type would work well for a variety of creative projects.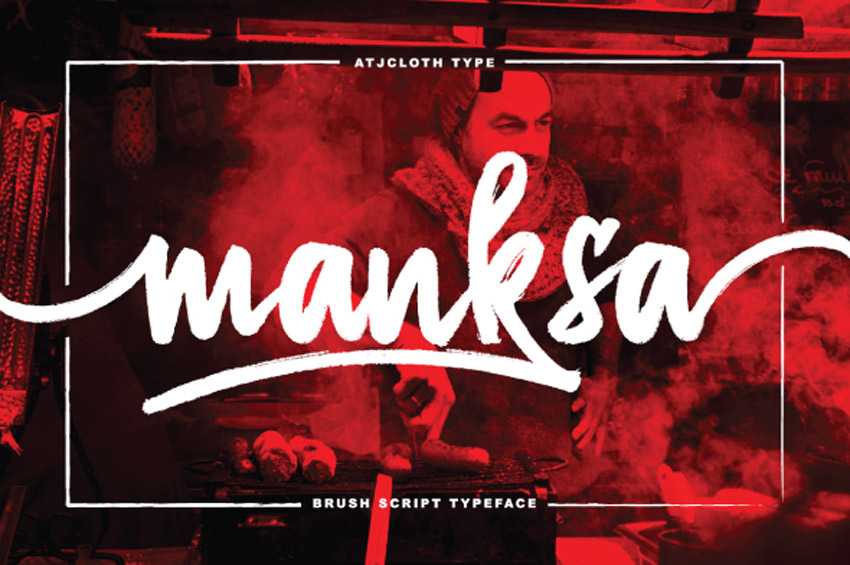 Launch your new T-shirt line with an inspiring font for the logo. The Sinisuka font features a chunky, calligraphy design with clean, modern letters. Included in this file are standard lowercase and uppercase letters along with numbers and symbols.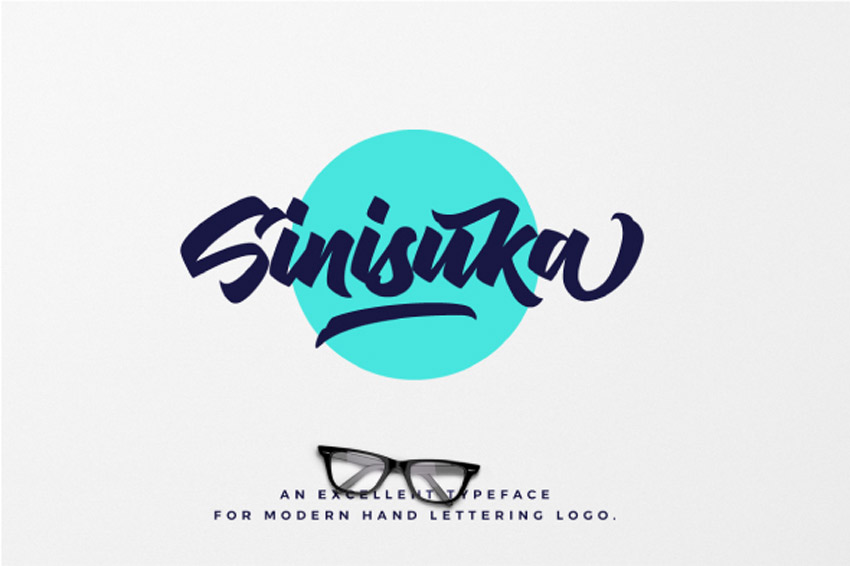 Open up your own candy shop with this awesome typeface. This type features a clean, calligraphic design inspired by classic handwriting. It includes two file formats that work well with a variety of programs. Download it today!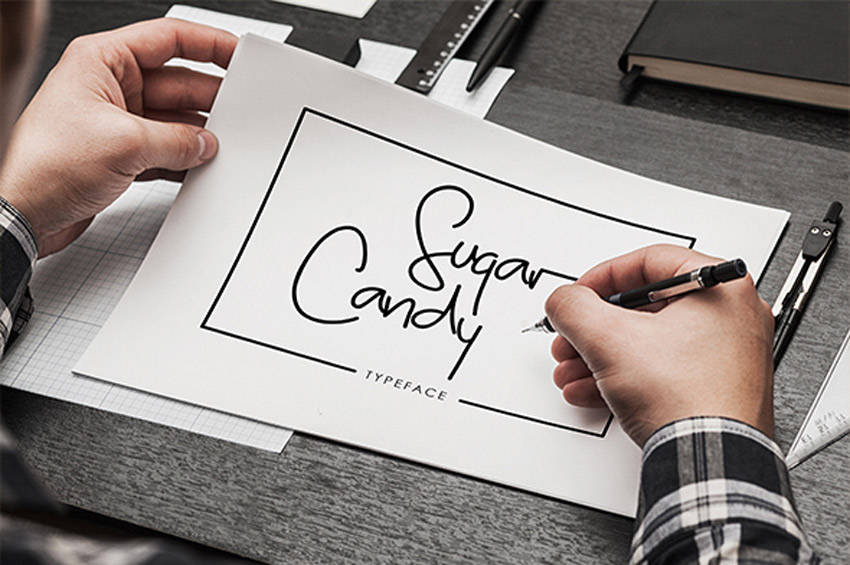 Or add the Thesla font to your collection! This calligraphy script features a sleek and sophisticated design that is perfectly suited for your posters, apparel, and so much more. Launch a confident brand with the Tesla Script today!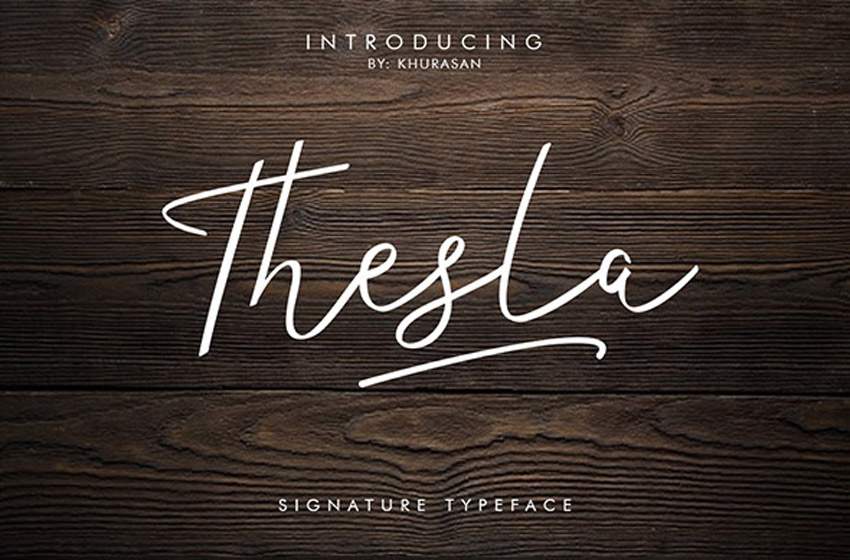 Bask in the lovely antiquity of the delicate Paris font. Inspired by classic handwriting, this font features an inky design for that realistic feel. It works great for letters and greeting cards and contains a complete set of accented glyphs for international languages.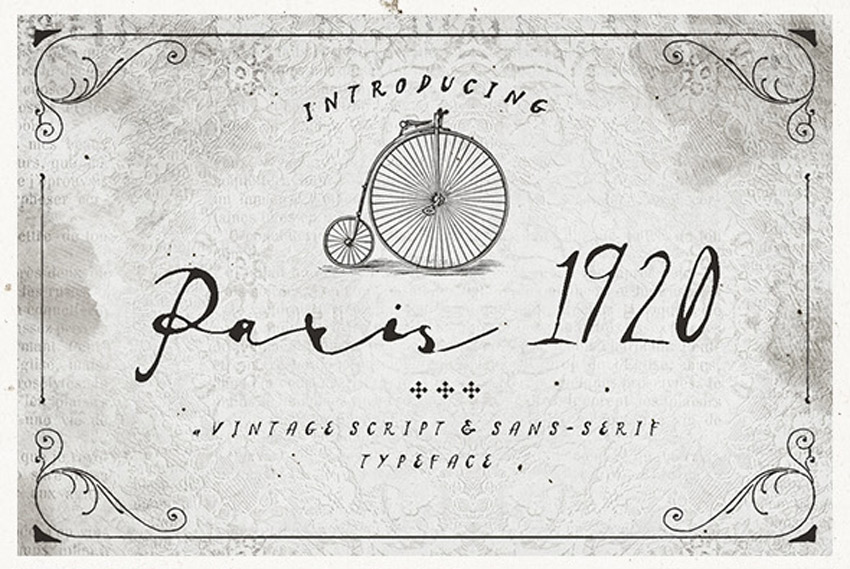 More Modern Font Resources
If you like the calligraphy font style but want to see more options, no worries. Envato Tuts+ has you covered. We've rounded up some of the best fonts across multiple styles found on Envato Elements and GraphicRiver. Here's just a taste of what's available:
Conclusion
This list features exciting
resources for the avid designer
familiar with a variety of font formats. For
additional help with all your font needs, enlist the skills of a
talented
professional by choosing one of the amazing designers from Envato Studio.
And with loads of calligraphic fonts available at your fingertips, chances are we've missed a few to add to your personal collection. Be sure to browse Envato Elements and Envato Market for more resources, and let us know your favorites in the comments below!