The tea and coffee market is booming. Expected to be worth US$135.9 Billion by 2027 and growing at a CAGR of 2.3% over 2020-2027, it's a great time to be investing in the industry. With Shopify templates, all you need to do is choose which template is your cup of tea, edit it to make it your own, and then watch those sales come rolling in!
How to Set Up a Shopify Coffee and Tea Store
Many of the best Shopify themes are simple to edit—just pick your favorite demo and drag and drop pre-built blocks to suit your needs

Send your website live and start selling your wares!
For more information about how to set up an online store, check out this free easy-to-follow guide.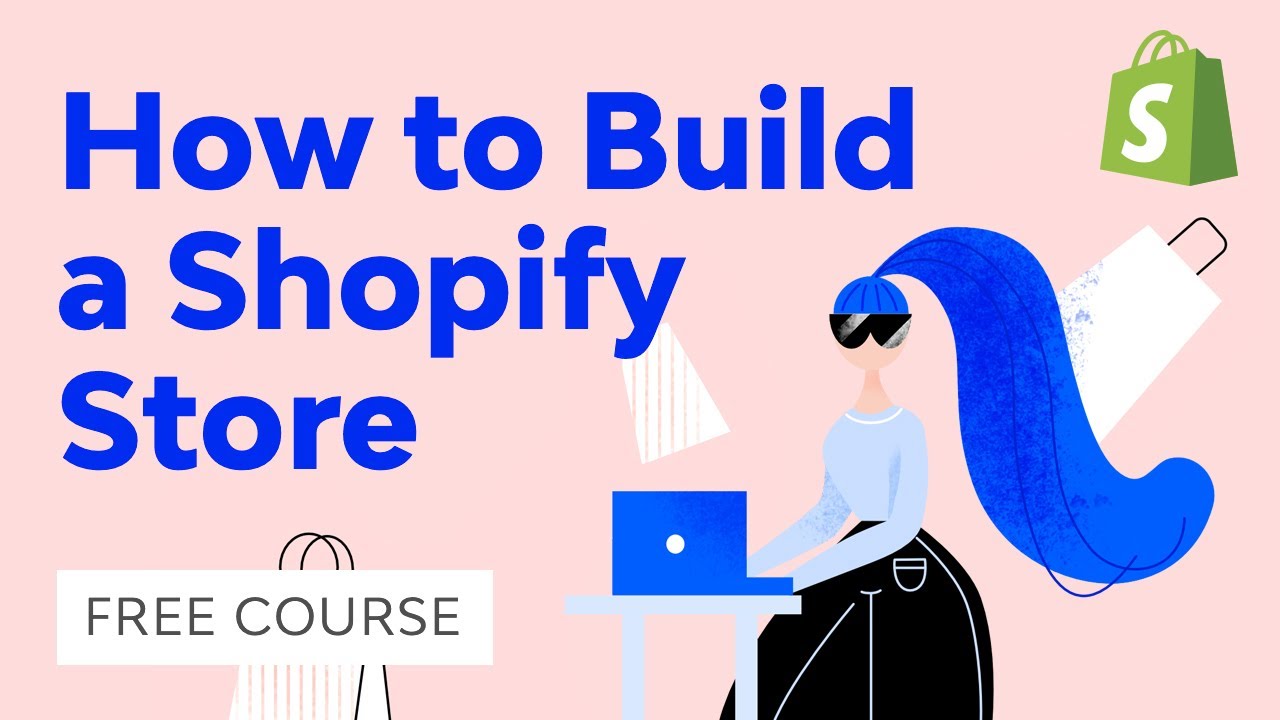 Best Shopify Coffee and Tea Store Examples from ThemeForest
With 4 templates to choose from, you can pick which layout works best for you. The Coffee Shop (Light) demo, pictured, allows you to easily pull out key features of your business or product to appeal to customers.
A full-width header with call to action can also help to drive users through to sales pages. The Coffee Shop (Dark) demo is also an eye-catching alternative.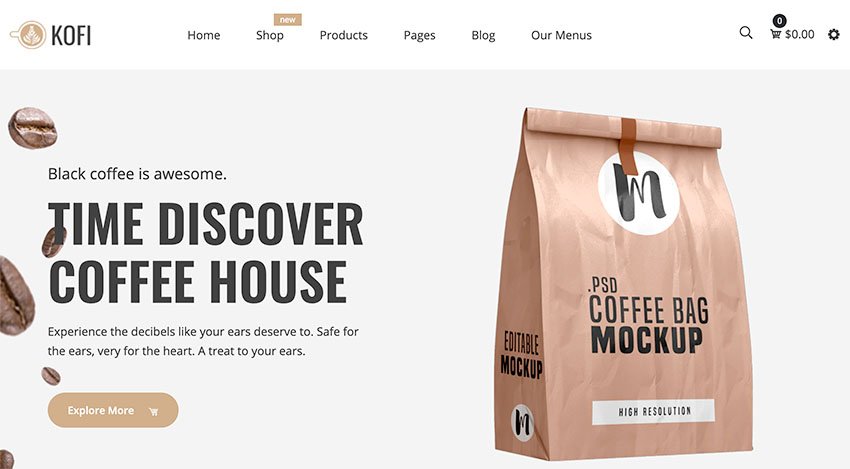 With features including flexible sliders, a mega menu, a pop-up newsletter, an intuitive search bar, and a sticky sidebar, this Shopify coffee theme has everything you need to make your new site a success! It also comes with an inbuilt currency switcher which can help to boost sales globally—one cup of coffee at a time!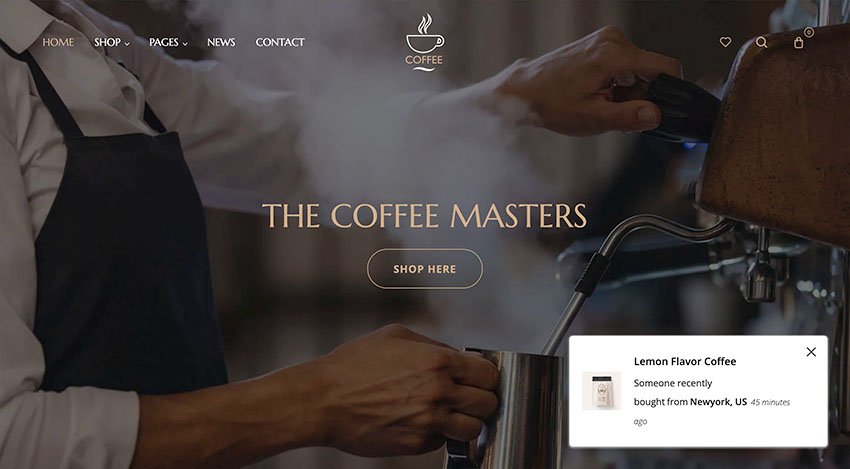 This tea Shopify store is designed with organic drinks in mind, but can be adapted for loads of different purposes, such as tea accessories, bakeries, juice, or tea rooms. Features include Font-Awesome icons to help you visualize your content, social integration to help spread the word, and a newsletter pop-up to encourage your fans to get your latest news.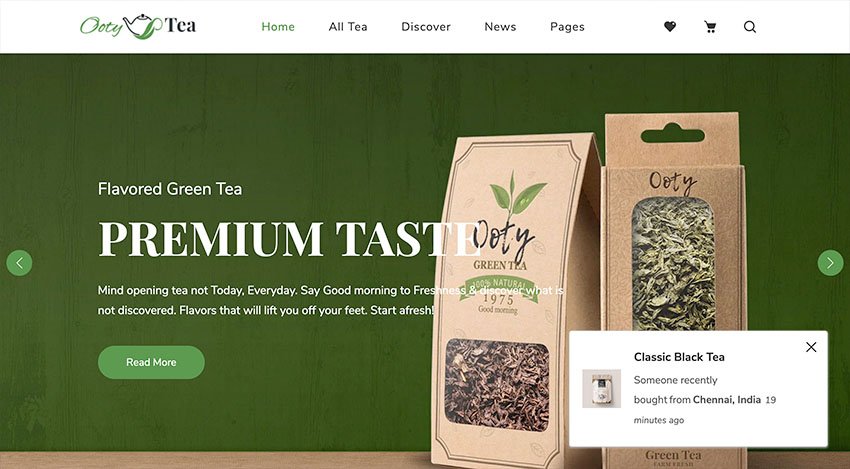 There are 5 demos to choose from, including the Instagram-inspired Home 5 demo, pictured. Create shoppable Instagram galleries by tagging products on Instagram and embedding them anywhere. This Shopify coffee shop is perfect if you have plenty of tantalizing product pics to share with your community.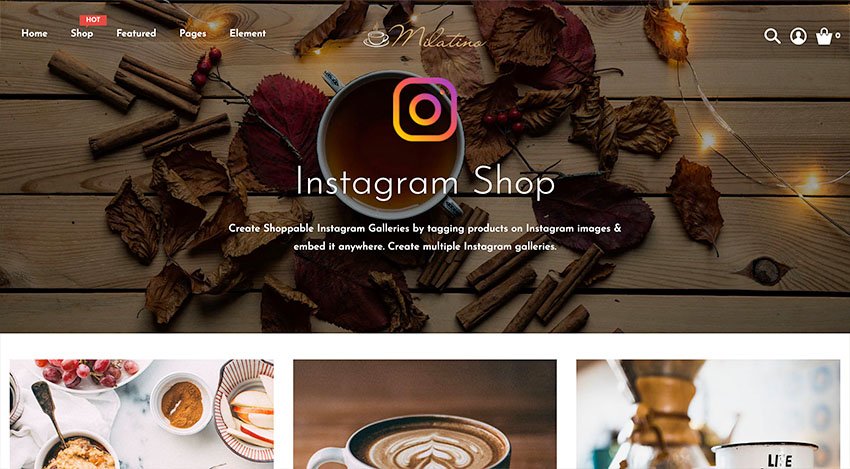 A breath of fresh air, this demo is super clean and clear with plenty of room for beautiful product pics. With the Home 1 demo, for example, content is organized via categories including 'best seller' and 'new arrivals'.
There's also a well-designed blog section to increase storytelling around your brand. Like many of the best Shopify themes for coffee, it's retina ready, fully responsive, and mobile-ready.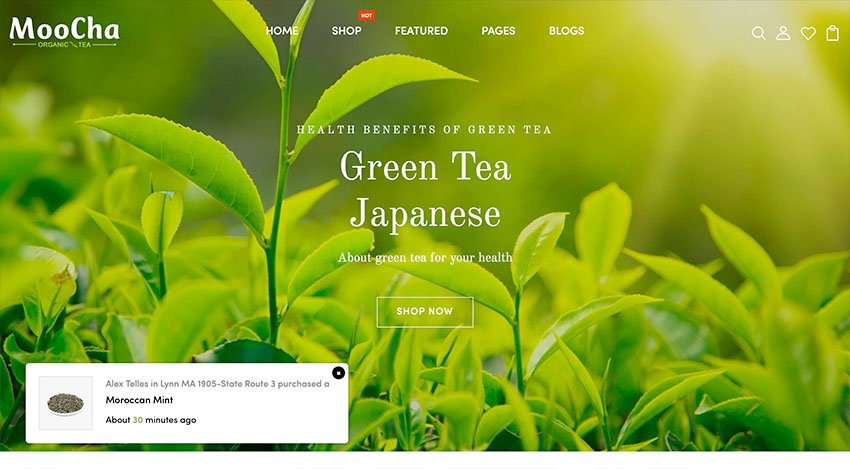 If you're after a sophisticated, minimal site then this may be the site for you. It has everything you need for selling tea on Shopify, including plenty of imagery, a 'latest products' section, as well as the option to add percentage discounts to imagery and countdowns to show how long the sale will last for. You can easily add testimonials too, which is a great way to verify the quality of your products.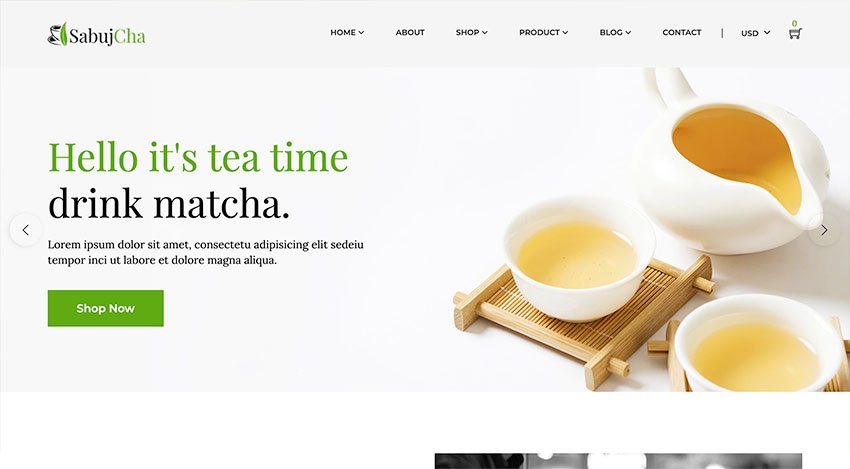 Like the look of this cake shop and ice cream theme? Good news! This versatile theme can be easily adapted to sell your tea and/or coffee—just add your content and away you go!
Like many of the best Shopify themes for coffee, it comes with a mega menu to help users easily find relevant products for them, as well as a deal counter to show people how long left to grab the best deal.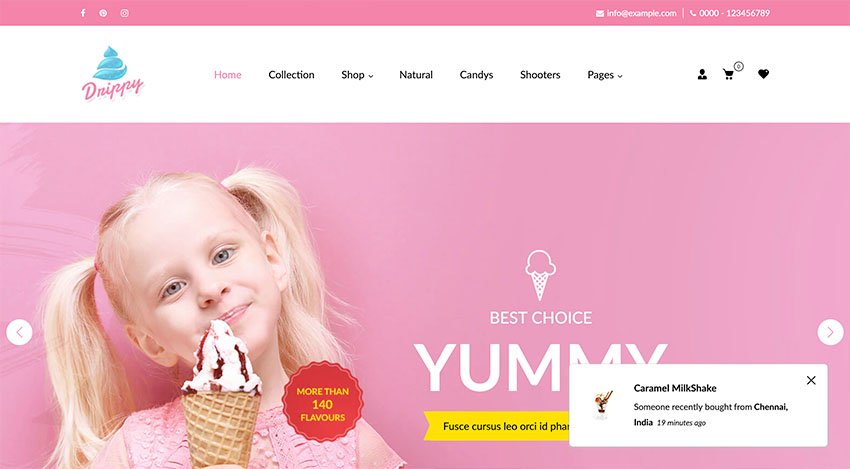 This Shopify coffee shop is packed with personality, with asymmetric photography, eye-catching iconography, and a welcoming font choice. Of course, features such as these can be adapted based on your needs but the demo helps to show what look can be achieved with each demo.
The footer is also well-designed and offers plenty of key information such as 'about us', opening hours, address details, plus a newsletter sign-up form.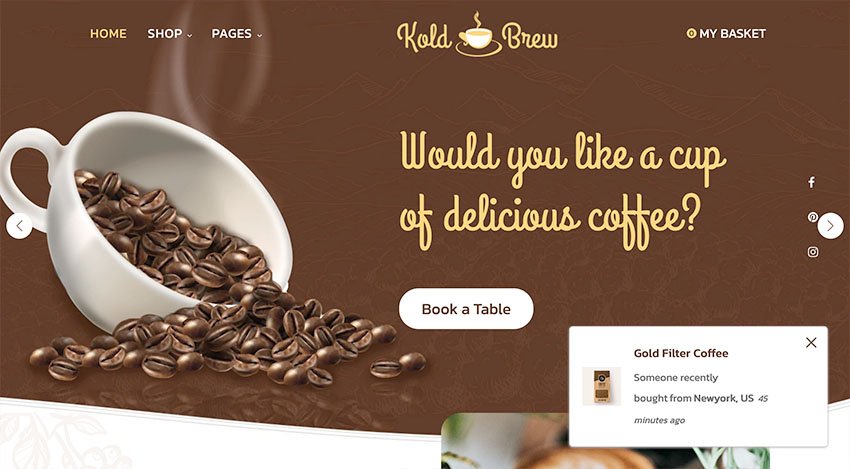 With 70+ demos, Boom has plenty of variety and has been designed to be flexible based on whichever product you're trying to sell. With templates varying from lipstick to sport shoes, check out the Coffee Maker homepage to see how the demo can be adapted to suit your needs. A useful content block allows for a large image of the product with eye-catching features pulled out to emphasize why they should invest.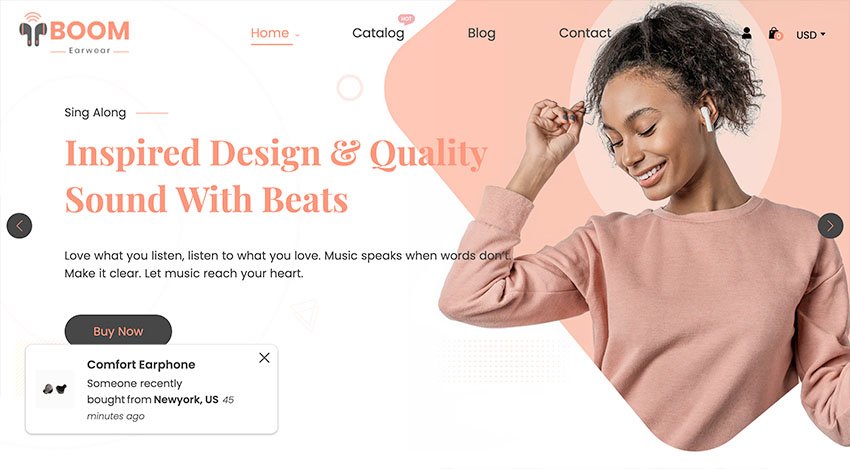 Enter another Shopify coffee shop theme designed with loads of use cases in mind! Maybe you're looking to set up a pizzeria, wedding cake company, food court, or patisserie—the Bakins theme will have everything you need to stand out from the crowd.
It comes with plenty of useful features too to encourage sales, such as a products featured slider, a product carousel, 5 types of mega menu, and an Ajax where users can buy items without leaving the current page.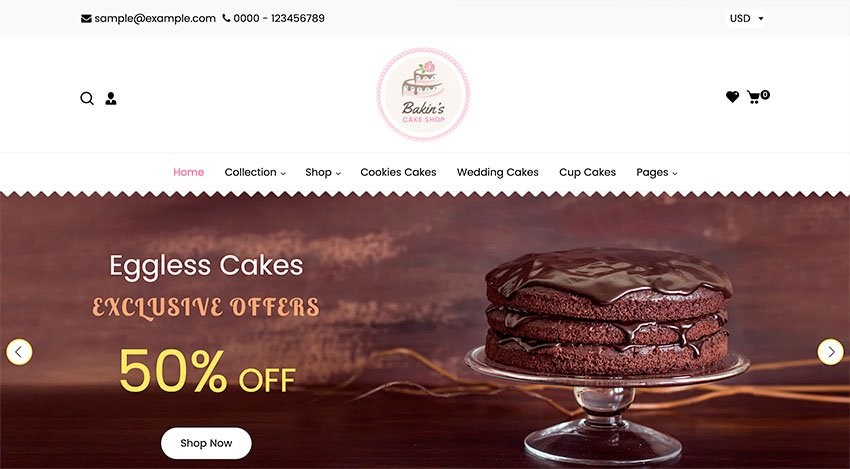 Like many of the best Shopify themes for coffee, Uno Cafe is customizable and you can easily add, reorder, and remove content including testimonials, products, and logos, You can also pick different layouts based on your needs, including infinity scroll, minimal, pagination, grid, list, or sidebar.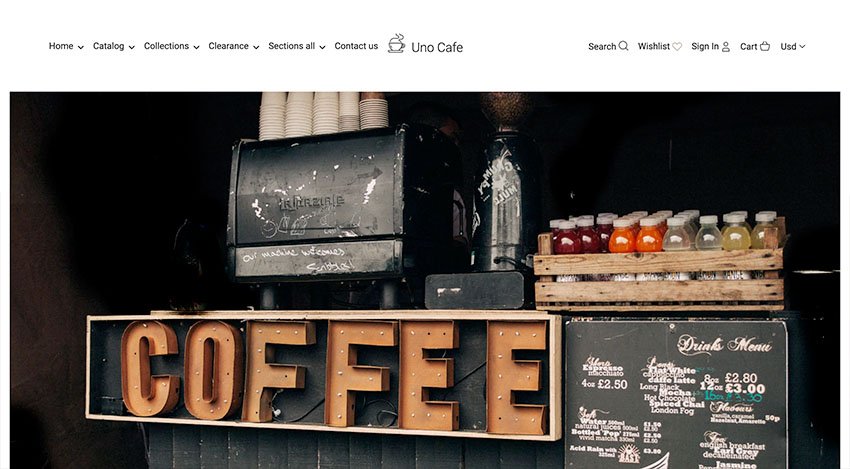 With homepages and 35 pages, you can quickly see how this coffee Shopify store could come to life. It comes with a Revolution slider on the homepage to show off tasty-looking imagery or information about latest deals. There's also a contact form to help users get in touch and blog pages to help tell your story and spread the word surrounding your business.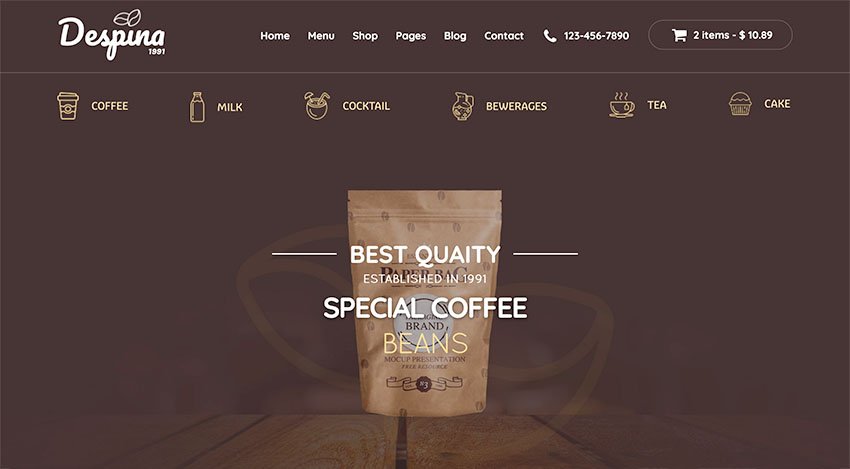 This tea Shopify store has plenty of space for imagery to encourage users to purchase. Products are difficult to miss with a useful rating system to show potential customers how satisfied past customers are with their purchases.
Features like a percentage bar can be used to categorize flavor profiles can be a helpful way to describe each product in greater detail.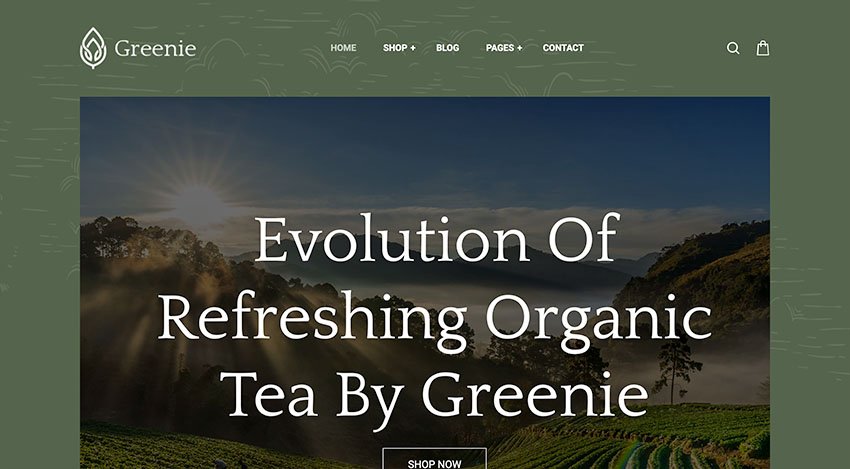 With 4 homepages, each created with the buyer in mind, you can pick whichever feels right for your shop. Home Page 4, pictured, has been designed to help shoppers find products quickly and easily, products can be categorized easily via a clean and clear navigation bar and deals are listed via a slider.
Quick view means users can skim through plenty of products without having to jump to secondary pages—you can also add to cart without leaving the homepage.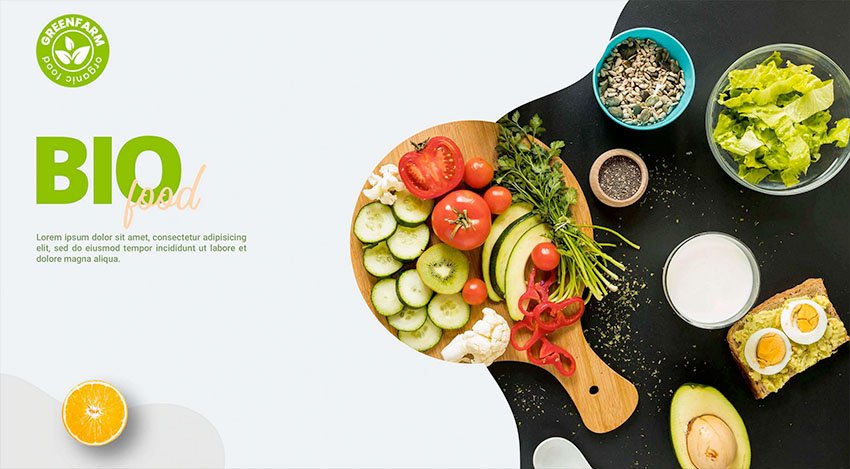 Published in January this year, Cafesa is a new SEO-friendly coffee Shopify store designed to turn visitors into customers! Features include smart live search to find products in seconds, a Facebook chat application to enable users to ask quick questions about products, and an eCommerce wishlist to enable them to save products for a later date.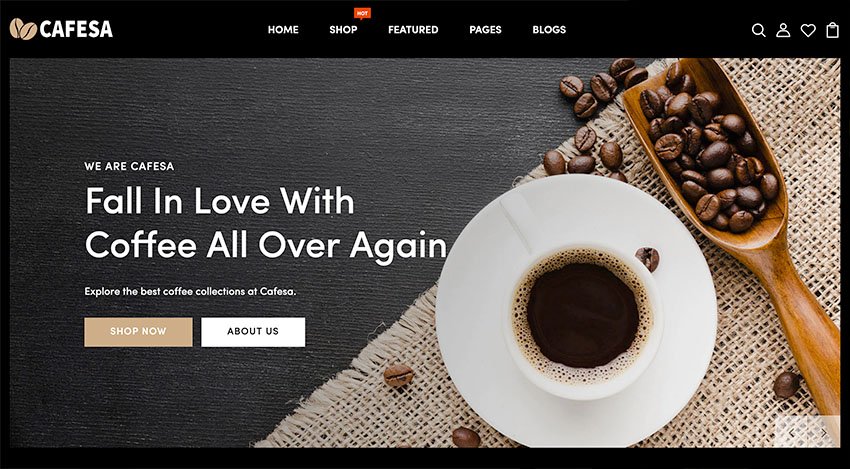 And last but not least is this multipurpose theme designed to be adapted for products ranging from perfumes to pets! With 225+ homepages and more than 2,000 sales, this is a useful theme to save to your bookmarks if you're creating websites on a regular basis.
It comes with 4 coffee Shopify store homepages including Coffee 4, pictured, offering video homepage integration, a blogs section, and a large testimonials slider to display kind words from happy customers.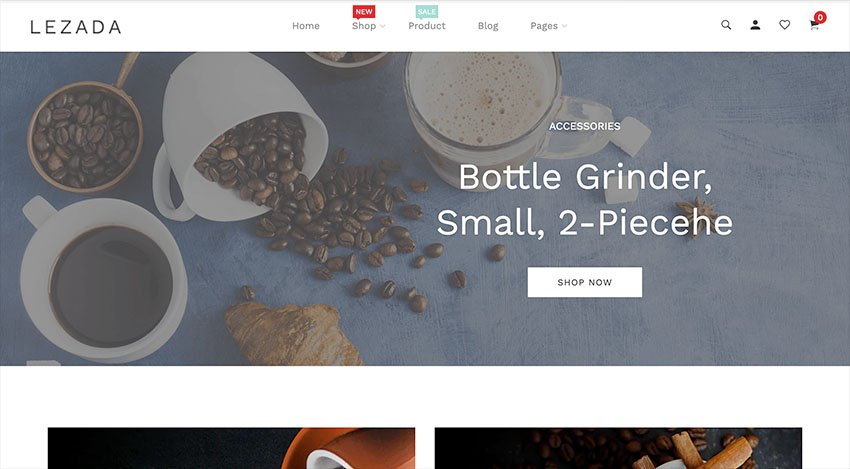 Now the Fun Begins!
Setting up an online store is an exciting time and with Shopify templates you have plenty of opportunities to flex your creative muscles! Check out the full collection over on ThemeForest and let us know your favorites in the comments below.