Are you looking for a file manager to help manage your files and folders for your WordPress website? 
When running a WordPress website, you continously will add files and media. Eventually you'll end up with thousands of images and other files. However, the built-in WordPress media manager is poorly equipped to organize these files in a practical and logical way. That's why you need WordPress file managers.  
WordPress file managers help you with everyday tasks like managing and organizing your files and folders. Through their interfaces they equip you to easily perform tasks such as: create files and folders, upload, download, copy, zip, delete, move, edit, and search. If you have audio and video files, you can also view and play the files.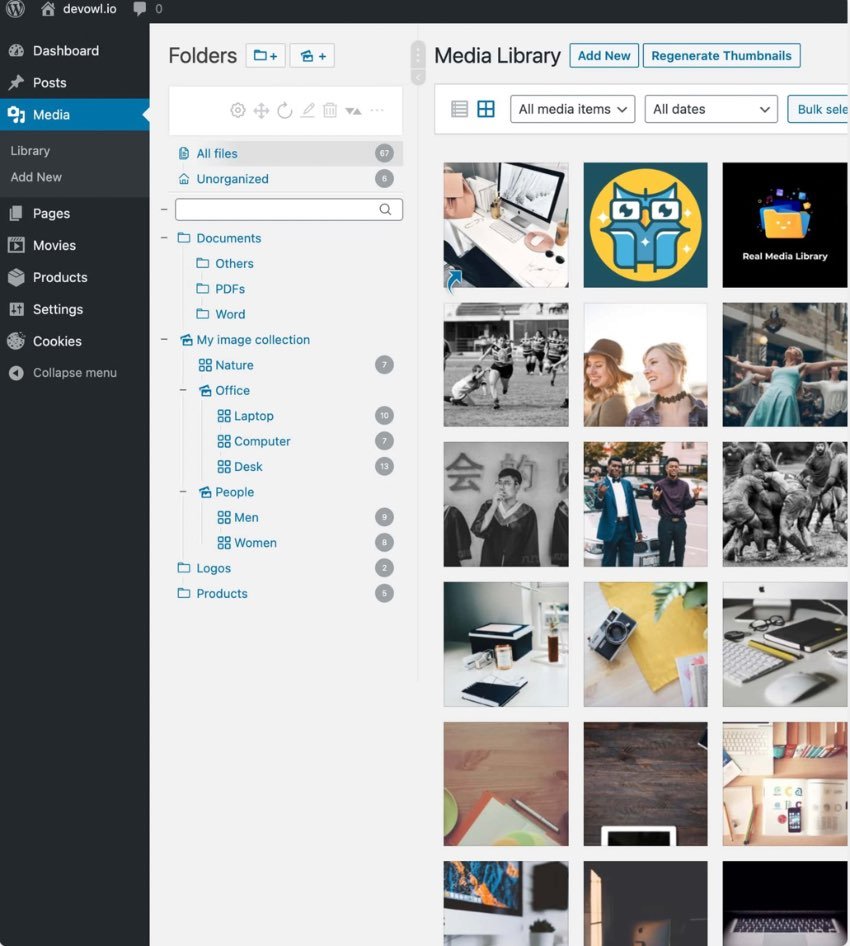 In this post, we'll look at some of the most highly rated WordPress file managers on Envato Elements. 
WordPress File Manager Plugins on Envato Elements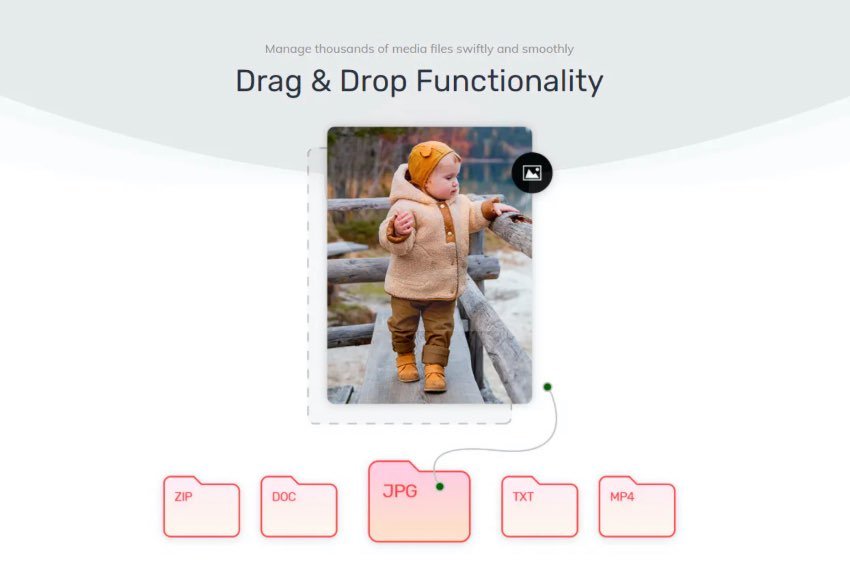 This plugin makes it easy for your to manage files and folders in your WordPress media library. It will help you organize your media files in folders and subfolders. All the content you have can also be organized by topics, category, date, and so on. 
Through the drag-and-drop interface you can upload photos, images, audio, music, videos in a single click. Then organize them in folders and subfolders for each category. 
The plugin also allows you to: name folders, see subfolders within each file. delete folders, clear folders, and resize folder menu.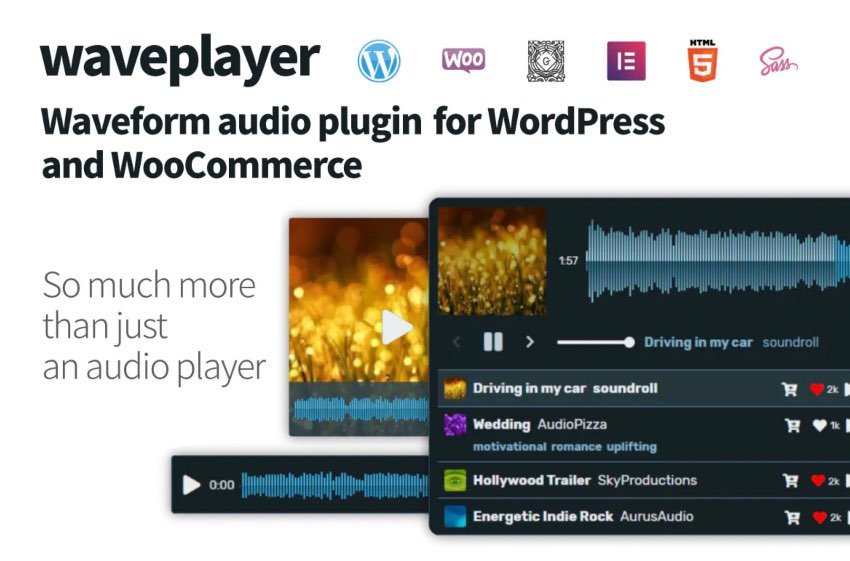 WavePlayer is a cool and modern audio plugin built for WooCommerce and WordPress.  It is fully responsive and you can customize it to match the style of your website. It comes dark mode and with six responsive skins to make visually exciting players for your website and product pages. You can multiple skins in the same page. 
With this player, you can host your own tracks. The plugin fully integrates with WooCommerce adds a preview file option in your WooCommerce Product Editor located in the Advanced tab. You can then select one or more audio files to be associated with your product. When an audio file is associated with a product, the WavePlayer adds a player to your product pages and your shop page. 
It works out of the box with main free and premium WooCommerce themes. It also supports Gutenberg and Elementor. 
Best-Selling WordPress File Manager Plugins on CodeCanyon
Getting a handle on all your files is now easier with premium WordPress file managers on CodeCanyon. These plugins are highly affordable and you will be on your way to stress free management of your files.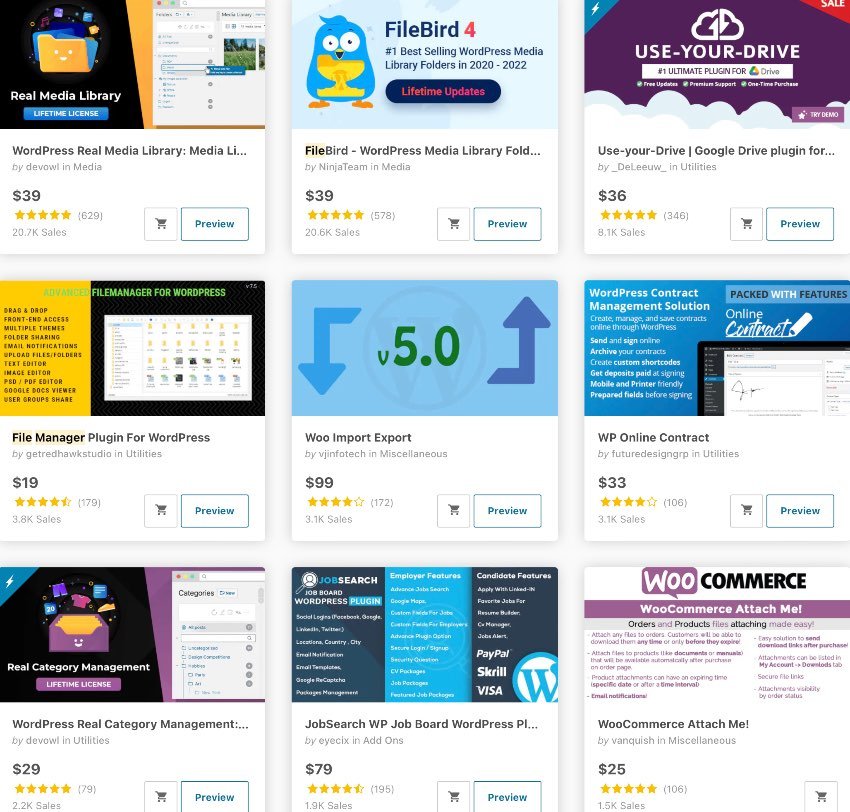 Let's have a look!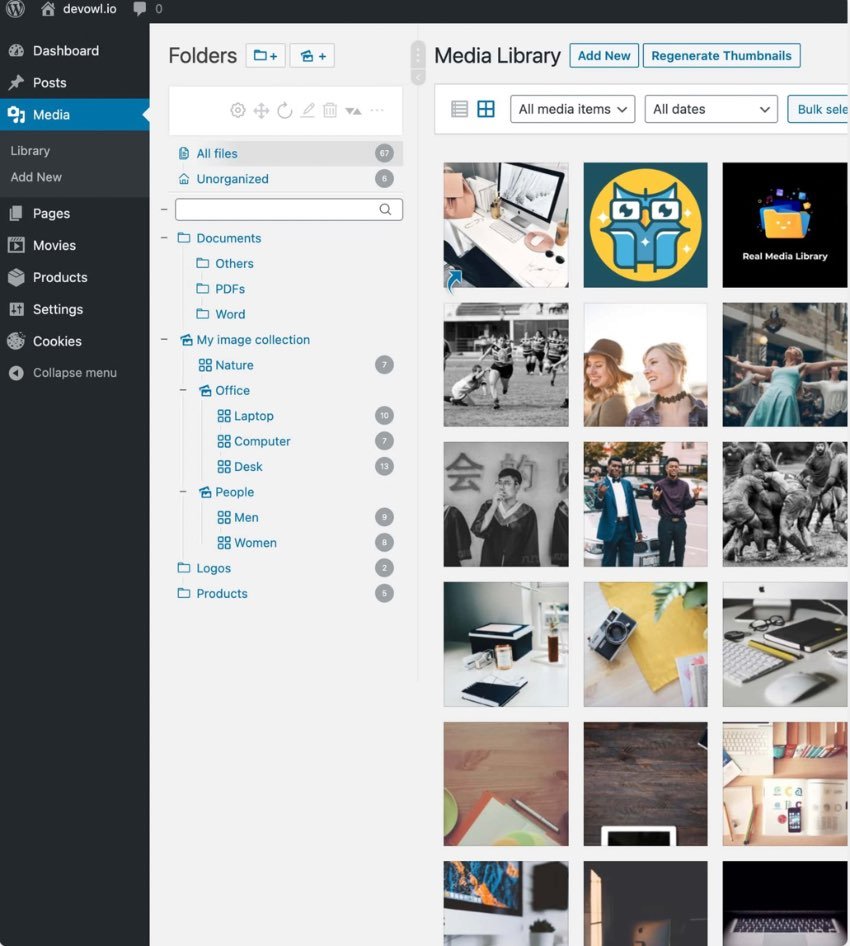 When you have thousands of files including documents, photos, audio and videos, you need a file manager that will structure your media library in an organized manner,. WordPress Real Media Library plugin helps you do just that. 
It comes with a drag-and-drop interface that makes it easy to organizes thousands of uploaded files into folders, collections, and galleries. The plugin also has a media library uploader that allows for smooth uploading. You can create, rename, and delete folders through a single toolbar. You can arrange folders by category, ascending or descending order, and create shortcuts of files in multiple folders. 
There is a quick folder search tool for easy navigation of folders. It is compatible with Gutenberg and supports WordPress multisite where each subsite has its own folder tree. The plugin supports 17 languages and it is GDPR compliant.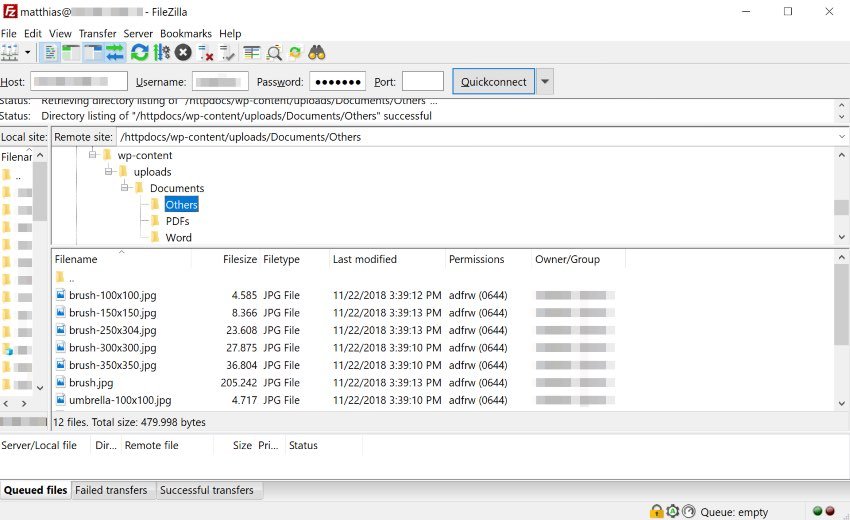 This add-on to the WordPress Real Media Library allows you to reflect the folder structure of the library as a path in the URL of your image, video, audio, text, or PDFs. 
This clearly defined path allows the search engine to intuit the context of the image. This SEO -ptimized file path increases the ranking of your images on image search engines. In addition, it provides a better file structure while working with FTP clients. 
This plugin comes with features that physically manage your uploaded media. I'll highlight a few:
It restructures all uploads in your WordPress media library using the folder structure create feature with Real Media Library.

It instantly moves all uploads directly to the correct folder on disk. It also removes special characters from files and folders for international compatibility. 

It provides SEO-optimized naming of folders and files by their renamed title. 

If the URL of the file changes, this plugin will offer automatic 301 and 302 SEO redirections. 
The plugin works with third party media library folder plugins like FileBird, WP Media Folder. Advanced Media library and more. When you import via Real Media Library, the plugin will automatically rewrites the created file structure into your file system. 
Finally, it supports WordPress Multisite and gives each subsite its own folder tree. It is also GDPR- and DSGVO-compliant.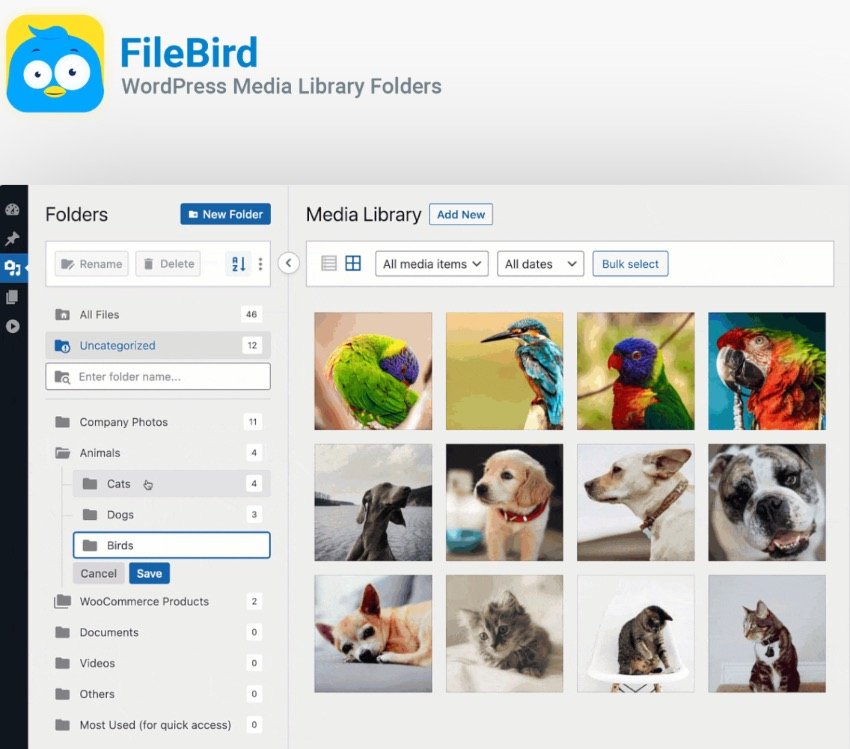 If you want manage your WordPress media files at a higher level then FileBird is the best choice. With its drag-and-drop interface you'll organize media and image files into folders in hierarchical view that makes it easy to identify specific folders.  
You will move files from from folder to folder and rearrange them with ease. It also allows you to upload lots of folders at a time. The sizebar is customizable and resizeable. 
The plugin is compatible with Gutenberg, Elementor, WooCommerce, Google Files, and more. It supports over 10 languages.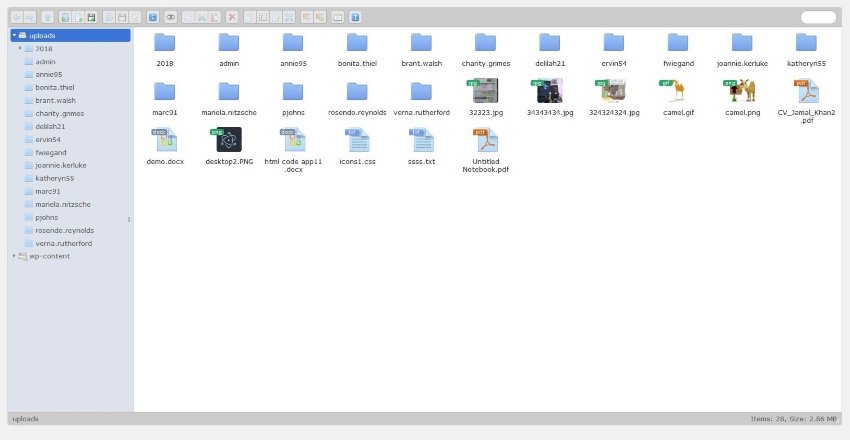 This bestselling WordPress file manager plugin has glowing reviews for a good reason. In addition to being easy to use, it has a clean and elegant interface—in the style of Windows—that makes navigating it a breeze. 
It comes with a clean interface that allows users to view, edit, and create files in the WordPress folder and its subfolders. It also comes with editing capabilities. 
Features include: 
advanced image editor with Photoshop-like capabilities

document viewer

image thumbnails 

allow users and group access to file folders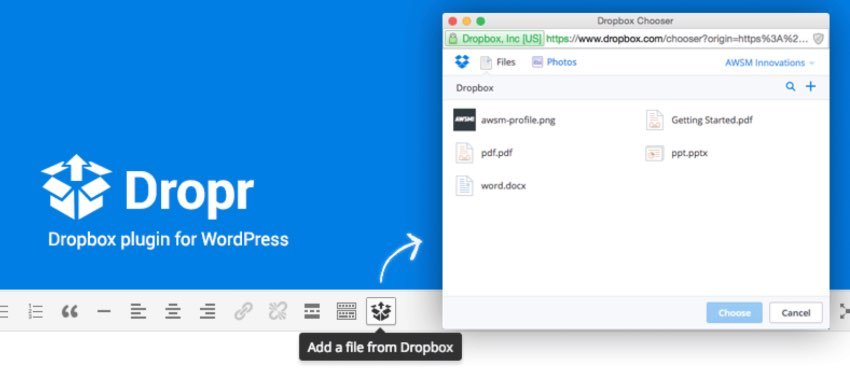 Let's face it, Dropbox has better file management than WordPress. So why not uploads files directly from your Dropbox into your website without ever going through WordPress? This is where Dropr comes in! It converts your Dropbox account into a external WordPress Media library. 
How? The plugin allows you to:
access your Dropbox files from the WordPress text editor screen,

add files straight from your Dropbox account to your website content
By doing this, you will never have to upload your Dropbox files to WordPress. 
What makes Dropr stands out is the way it handles different type of files.
If you choose an image, video or audio file, your will get a friendly interface to add it into content editor just like WordPress' default Media Library.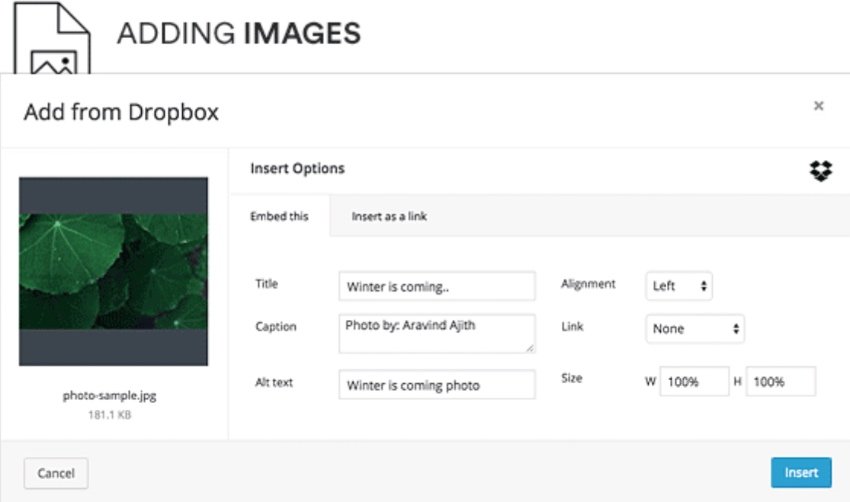 If you choose a document Dropr will ask you if you want to embed it to your website using Google Docs Viewer.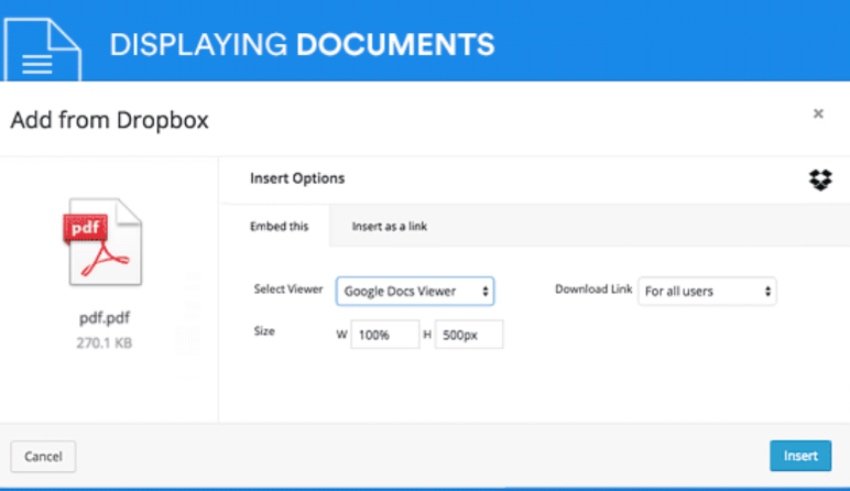 Audio and video for your website are also hosted on Dropbox.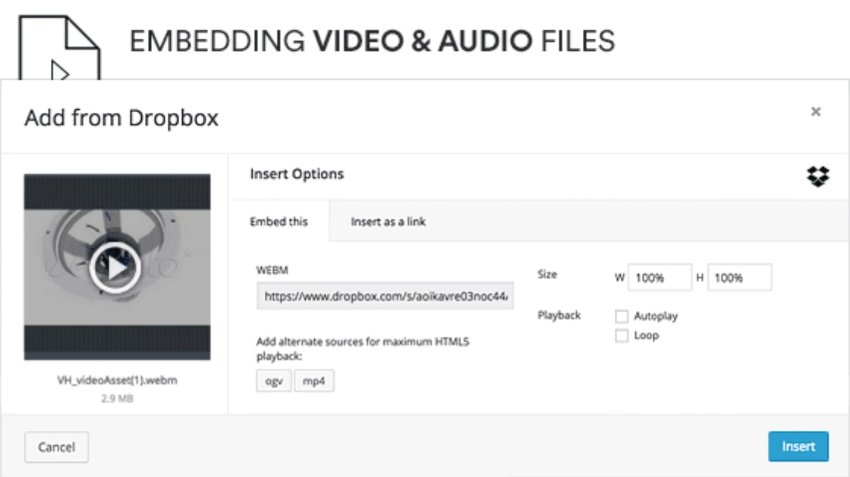 Dropr also comes with a download button customizer for the files you want to put out for free downloads
You want to access your Dropbox files and add them into your WordPress website? You already know the solution.
Free WordPress File Manager Plugins 
If you're on a budget, these free WordPress file manager will give you all the tools you need to organize your WordPress media.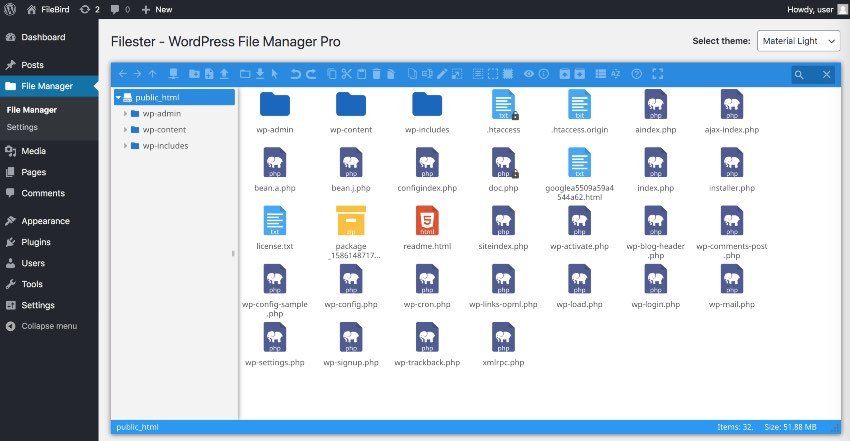 Filester is a free WordPress file manager plugin is packed with premium features. This plugin helps you manage WordPress configuration files. This plugin has a clean interface allows you to copy, paste, create an archive, download, upload, edit, delete, preview, duplicate, and get info of the WordPress configuration and directory files without FTP access. It supports multiple languages including RTL languages. 

This powerful plugin allows you to access files in and out of the WordPress root directory without need of any Cpanel or FTP. You can edit, delete, upload, download, zip, and copy files.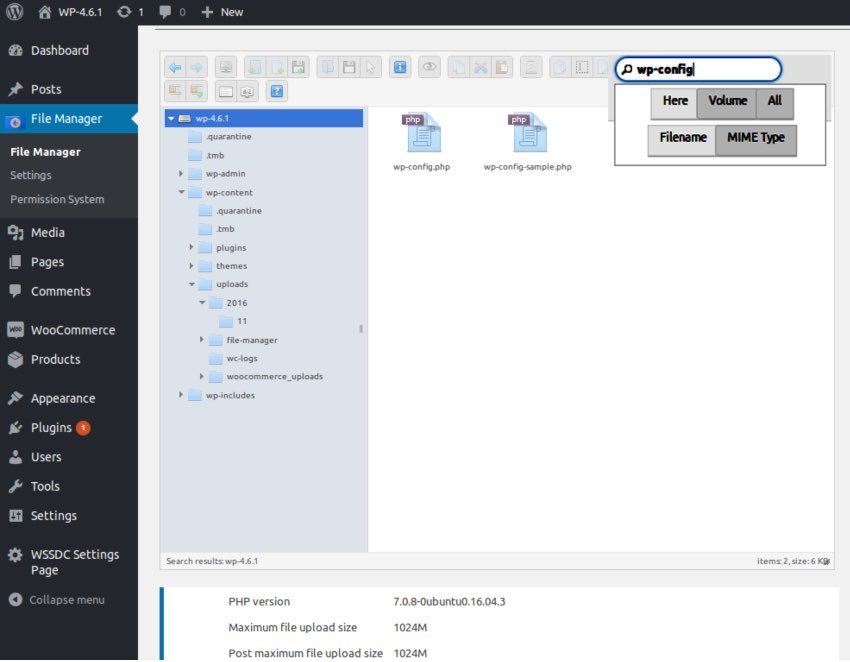 Forget FTP, with this robust file manager for WordPress you can upload, delete, copy, move, rename, archive, and extract files. The plugin offers automatic media sync and supports zip, rar, 7z, tar, GZip and bzip2.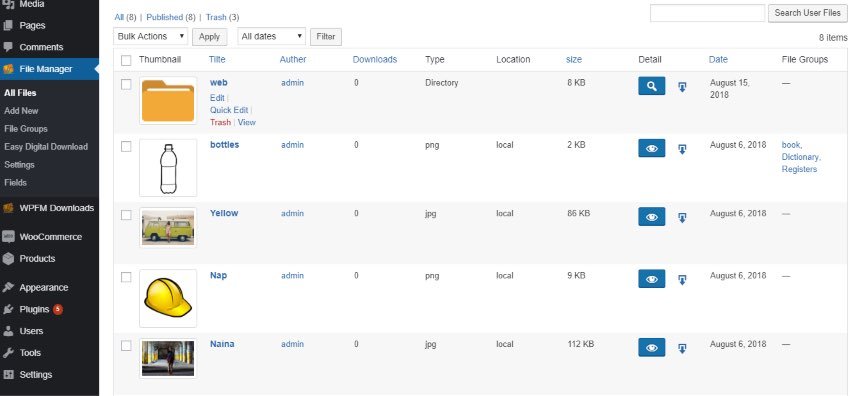 Using this plugin, if you are registered on a website then you can upload files for the admin. The files are saved in a private directory and each user can download or delete their own files after login.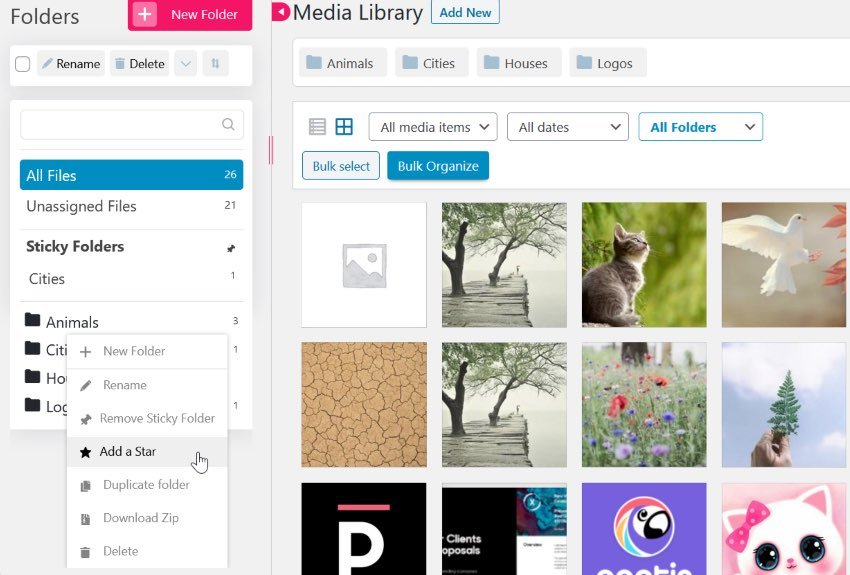 With this plugin you can organize pages, posts, and media files in unlimited folders. Easily drag-and-drop them into directories and change folder tree views hierarchy and you like. 
Find Your WordPress File Manager Now!
There you have it! WordPress file manager plugins that will help you get a handle on your WordPress media and make you more productive and efficient. CodeCanyon is the best place to find the best WordPress file manager for you!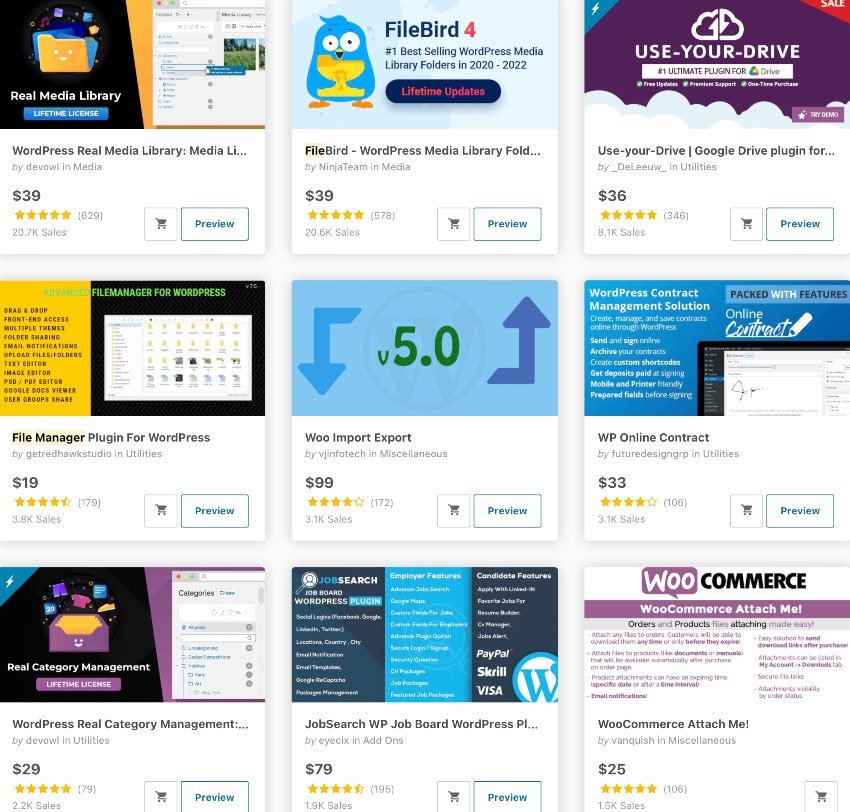 Further reading: