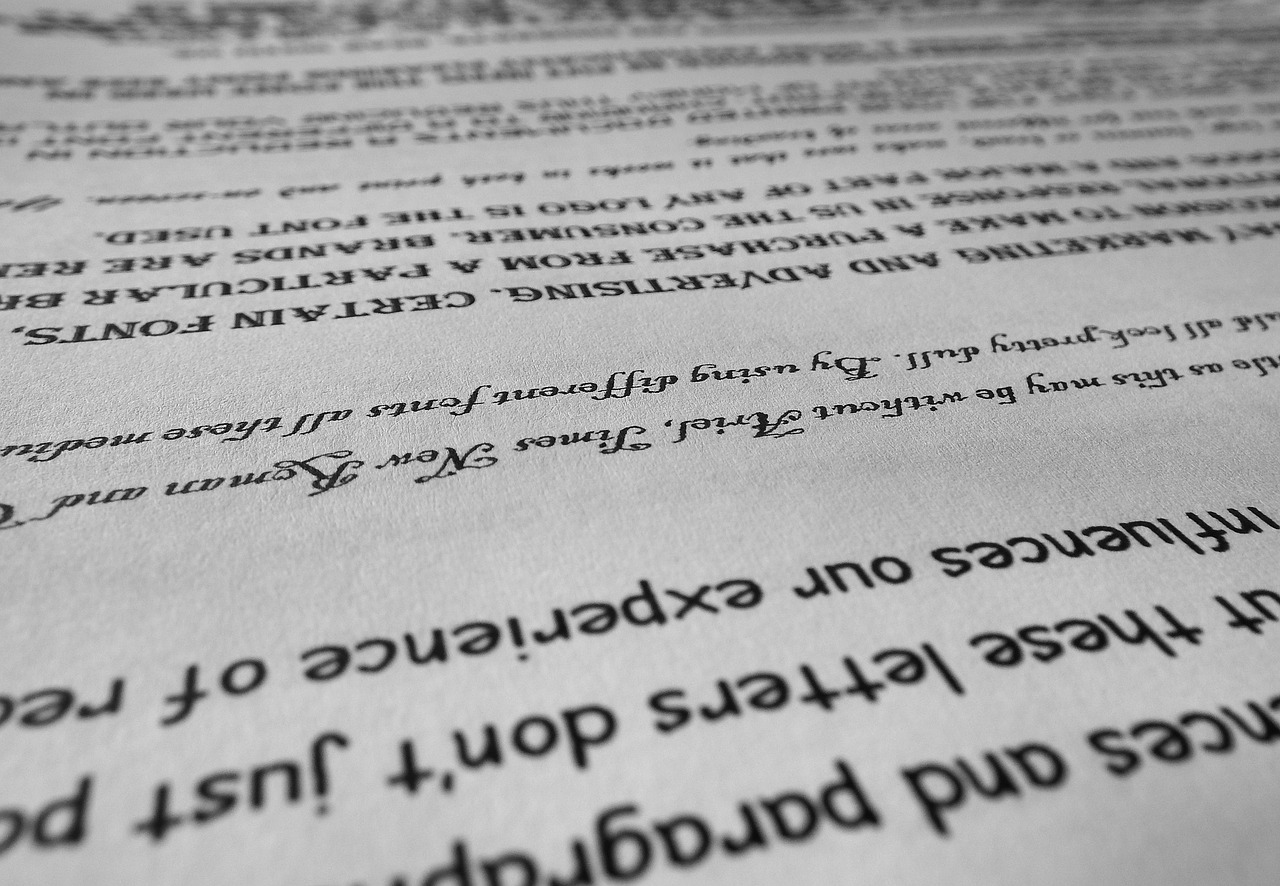 There is a multitude of fonts that look like handwriting available for free on the internet. Handwritten fonts are on trend right now and are commonly used in graphic design and web design.  These kinds of fonts are great for statement designs and pieces. Statement arts, web headers, and more. These kinds of handwritten fonts are commonly used for eye-catching titles or headlines. Oftentimes, these are used for popular quotes and other infographics.
It is important to note, however, that many of these fonts are only free for personal use. Some might need small purchases for commercial use like logos, branding, and even web design. Always be aware of which sources are made available by the creators free for any type of reuse.
Sophia Handlettered Brush Script
This hand-lettered brush script has a sweet, soft style. It is cute and romantic at the same time. This particular font is created by Emily Spadoni of Da Font. Sophia Brush Script is created free for both personal and commercial use. The Sophia hand-lettered script is great for beauty product websites and similar themes. They could also be used for wedding or debutante invites.
The creator even made 'ornamental extra font files' known as the Sophia Left and Sophia Right. These ornamental extras have extra swirls on them on either side (right or left) so they could be used to create intricate designs at the beginning or end of any word or statement.
Quentin Handwritten Font
This particular handwritten font is a soft, simple scribble. It is neither feminine nor masculine in style. The Quentin Handwritten Font is created by Get Studio. This font is also created free for both personal and commercial use. Corporate uses, however, require the purchase of a corporate license. These letters could be great for handwritten quotes, greeting cards, and even social media posts.
Setta Script
Described as modern calligraphy, the Setta Script combines classic writing script and contemporary typeface. Its squiggliness sets it apart from other fonts with the same typeface. The Setta Script is created by Ian MIkraz and is free for personal use only. These kinds of fonts are great for logos, brand markers, and even product tags. It is cute and elegant at the same time.
Balqis Free Font
Known as striped-rough calligraphy, it has similar elements to the Quentin and the Setta. Compared to other handwritten fonts, it is very simple and legible. The Balqis font is created by Artimasa and is made free for both personal and commercial use. The artist recommends that this font is used for wedding invitations and online greeting cards.
Caride Vintage Font
A very bold and elegant design, the vintage script style of Caride is unique. It is created by Flat Icons and is free only for personal use. At first glance, the design seems simple. But closer inspection shows intricate scripts, curves, and designs. It is a very interesting piece. This is recommendable for vintage themed webpages, brands, logos, blog headings, and decals.
Halimun Script Style
Created by Create Type Studio, the Halimun script is a special type of handwritten font. The characters are short and curvy but still very legible. It is elegant in its own way. It is created only for personal use. Commercial and corporate use may require the purchase of a license. This kind of font is best used for product descriptions, website headers, and many more.
West Falia Hand Painted Brush
This font has a paintbrush style created by Pixel Surplus. It gives that unique and authentic feel like it was literally drawn by hand. The messy edges and varied line thickness is its number one selling point. These kinds of fonts are great for outdoor themed webpages and travel blogs.
Stay Classy
The Stay Classy Font is simply gorgeous. The thin line thickness makes it fashionable and contemporary. Very minimalist but also very chic. It is created by Solid Type and it was created for both personal and commercial use. A very romantic design, these kinds of fonts are great for journal-style blogs, fashion websites, and even beauty blogs.
Sue Ellen Francisco Font
This kind of font is literally the 'handwritten font style'. It looks like it was written by a person on a journal or piece of paper. It has a tall and skinny design that is interesting and quirky in its own right. This particular font was created by Kimberly Geswein and is made free only for personal use. The Sue Ellen Francisco font is great for personal blogs and even travel websites. The unique and personalized style of this font is appropriate for any kind of 'personal-themed' niches.
Antro Vectra Hand Drawn Font
Available only for personal use, the Antro Vectra is created by Youssef Habchi. It has a sloping, slanted design. The characters are both round and sharp at the same time, which is what makes it unique. The letters are elegantly thin. This kind of font is great for webpage headers, about pages, and the like.
Author:
Sangalang Kristine
Civil Engineer by profession, Writer by passion. Serving readers since 2014 on different niches like Science, Current Events, Tech, and Travel.