There's a host of things to decide, manage, try, and keep track of while building a portfolio. Text for example has to catch people's attention and inform them, without shifting the focus away from the works being showcased.
There are plenty of themes on the market that have the tools and features necessary to create a decent portfolio website. There are so many in fact that settling on one that you believe will meet your needs can be a challenge; and, finding one that has the features necessary to create a portfolio website that's far beyond "decent" can be a far bigger challenge.
You need a theme that makes it easy to organize your work, one whose features provide you with the all the flexibility and extendibility you'll ever need, and enables you to create a portfolio website you're eager to share with the rest of the world.
These 8 creative WordPress themes meet these criteria in spades.
1. Be Theme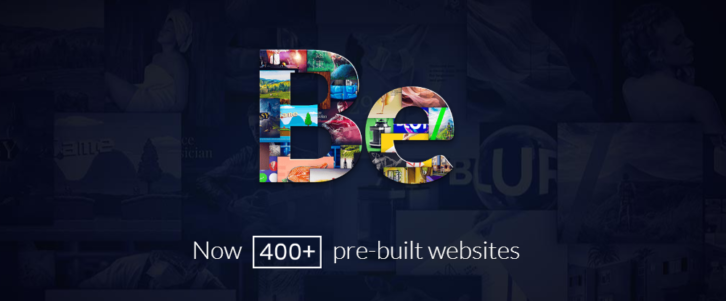 Be Theme has the web-building tools, functionalities, and design options web designers need to create top-quality portfolio, blog, and eCommerce websites, and any other website type or style. Thanks to Be's library more than 450 professionally-crafted and customizable pre-built websites and 200+ shortcodes plus a shortcode generator, it's possible to create a portfolio website in as little as 4 hours without any need for coding.
Be Theme's pre-built websites cover more than 30 industry sectors, a host of small but popular business niches and all website types, from one-pagers and online shops to blogs and portfolios. For individual artists, photographers, agencies, or businesses looking for an efficient, effective, and easy to work with portfolio building tool, this multipurpose theme will be an excellent choice.
The BeAgency pre-built website is especially popular with businesses and agencies, but there are many others as well. Browse Be's library to find what works best for you. Be Theme is flexible, SEO friendly, responsive, and provides first-class support.
2. Kalium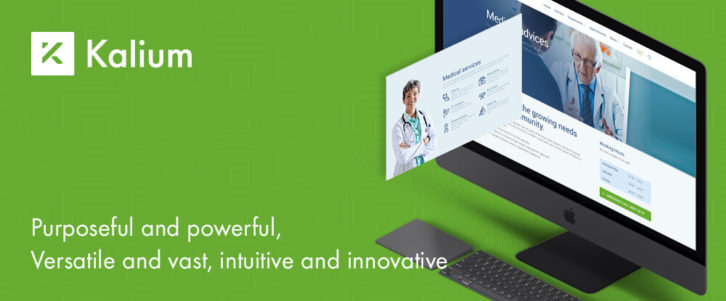 You could call Kalium purposeful and powerful, intuitive and innovative, versatile and vast, or all the above; and throw in elegant as well. It's easy to use for website portfolio building, and as it was built by coders for coders, Kalium is extensible and developer-friendly.
There are 30+ different portfolio types and styles to work with, consisting of 7main types and a variety of options and sub-options. You should have no problem creating a stunning portfolio website to showcase your work the first time you use Kalium and do so without any need for coding.
Highest rated among the top themes, Kalium provides endless website building beyond portfolio websites. Simply clone and customize the content you need from any of Kalium's demos. A selection of layout designs, plugins, premium fonts, and drag and drop design elements is at your fingertips to create a stunning portfolio website or any other website type.
3. Uncode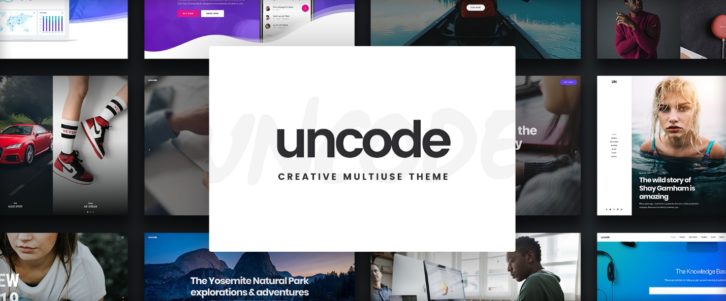 Although Uncode, one of ThemeForest's all time top sellers with more than 50,000 sales to date, is in all respects a creative multipurpose theme, its strongest point could well be the features that enable its users to create one high-quality, pixel-perfect portfolio or blog website after another.
Uncode is extremely easy to work with, requires zero coding, and is fully integrated with WooCommerce. If you can envision a portfolio layout, you'll have no problem creating it. Uncode offers a variety of layout modes, including Masonry and Carousel and, thanks to Uncode's adaptive grid system, "impossible" layouts as well.
It's also worth noting that Uncode's cascade options system gives you total control over your layouts and its adaptive imaging system ensures your portfolios will display correctly on any device. Visit the Uncode website and browse the library of user-built websites to see what Uncode can do for you. You'll be impressed.
4. The Gem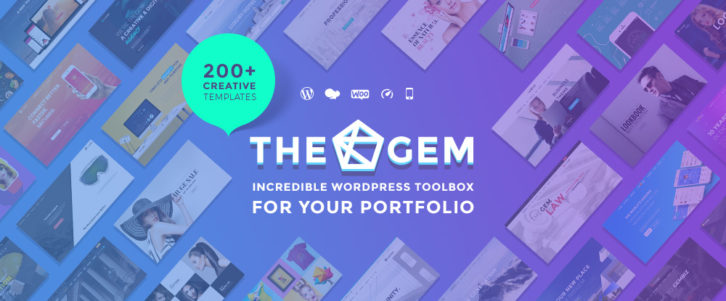 Portfolio website builders will benefit from TheGems's more than 20 flexible portfolio layouts that feature flexible grids, gaps, and column widths, pagination and loading options, and hover and animation effects.
TheGem is often referred to as an incredible WordPress toolbox, or the ultimate toolbox. Either way, it has anything and everything you need to showcase your works to the world.
5. Hello
Hello is lightning fast and friendly. It is in fact the fastest WordPress theme ever created, and it's so user friendly that the name "Hello" almost seems too formal. Since Hello is open source its flexibility and extendibility are virtually limitless, plus it supports all the popular WordPress plugins and doesn't conflict with any of them.
Hello is the ideal theme for Elementor users; and it's free.
6. Bridge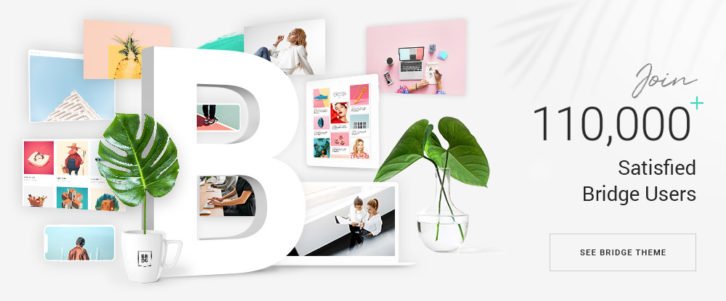 Bridge is another ThemeForest best-selling creative theme. Its perfect for beginners and pros alike, and for any website building purpose.
Bridge's 376+ demos accompanied by a wealth of design aids, modules, and other features at your fingertips practically guarantee that with only a modest amount of effort you can create a portfolio website that's a true piece of art.
7. Pofo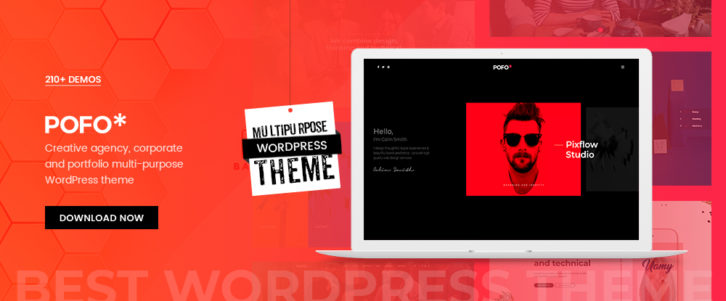 As is the case with others on this list, Pofo is a premium multipurpose theme that places a particularly strong emphasis on portfolio website building. Pofo's features include more than 200 demo pages you can import with a single click, 25+ home pages, and 150+ pre-built design elements. Pofo is flexible, super- fast, and SEO optimized and the WPBakery page builder is extremely easy to work with
8. Movedo WP Theme – We DO MOVE Your World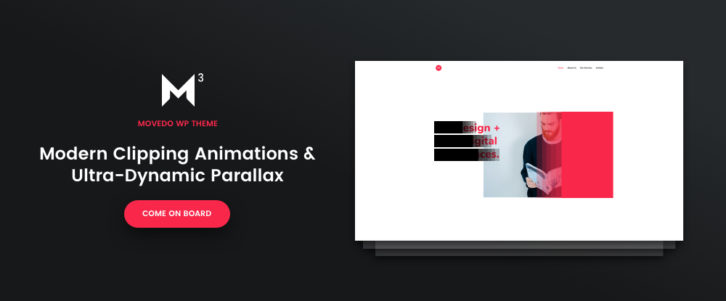 MOVEDO can be so much fun to work with you may be sorry to see a project completed, and there's no rule that says you can't have fun when creating something exceptional. Your portfolio website can feature images that seem to move when they actually don't, typography that's super moldable, and a host of other good things such as ultra-dynamic parallax.
In other words, MOVEDO rocks!
Conclusion
When you're faced with a hundred or more multipurpose themes that have just the right features you need to create a decent portfolio website, finding the best of the bunch can be a challenge. You might even have to resort to trial and error before finding just the right one.
It's much easier if there are less than a dozen to choose among; in this case 8. There's still a challenge involved since each of the 8 themes listed here might appear to be better in some respects than any of the others. Still, you're faced with a can't lose proposition. Pick one that looks to be the right one for you and you'll be fine!

0 Comments