Programming and computer science are undoubtedly becoming the top valued careers in the world, so there's more than one reason to hurry up and master one or both of them while the demand is still high. Still, learning how to speak to a computer and treat it right beyond the basic user's ability can be tough. Some may say that it depends on the individual way of thinking that every person possesses. Still, many agree that everything depends on the way you are trained as well as where you start.
Taking the First Steps Confidently
On one hand, learning programming is cool and fun. Everything is dynamic and constantly evolving, the beginning is usually really easy, and you can always show off your results for everyone's appraisal. Yet, as you progress, you might think that you should learn something else, where you can just address the essay service and be done with the toughest stuff. Still, lots of things about programming and computer science only seem so.
It is quite a common and universally accepted practice to start learning computer science from web development, which involves HTML, CSS, and JavaScript languages and logic. Due to the relative unification of the web products as well as a rather limited purpose and practices, starting with markup and web-based development languages is the right thing to do. Still, there are many specificities and difficulties in learning web development and programming, so selecting the right educational program is a must.
Top 5 Online Courses for Learning HTML
While there are many programs at universities, all of which are great, there is also a number of different online courses. Some of them are wonderful and some of them are not so great. And, for a beginner, it may become an ultimate quest of finding the right course and the right educator who is capable of delivering all the needed information in a precise and, most, importantly, engaging manner.
Practice in programming and computer science is the key to success, so it is vital to learn for someone who shows a lot, aside from telling. Here are some of the best platforms that offer such educators as well as some of the best courses on the web.
– 1. Courses at Udemy
Udemy is one of the top educational platforms where you can learn nearly everything, in a fun and engaging manner, and for a very generous price. Udemy offers more than 8,000 different courses in web development, from the material for beginners to the professional developers, so there's always to choose from. While Udemy does not offer free services, their programs are very cheap, and you can even get the top courses, such as The Ultimate 2021 Fullstack Web Development Bootcamp and The Web Developer Bootcamp 2021 for under $15.
– 2. Courses at Coursera
Another popular educational resource that offers lots of courses in web development (around 900 as of March 2021), some of which are absolutely free. On top of that, many courses are lectured by real college and university teachers. Some of the best courses are HTML, CSS, and Javascript for Web Developers and Web Design for Everybody: Basics of Web Development & Coding Specialization that are great for beginners and are absolutely free.
– 3. Codecademy
This learning resource is different from the previous two because it specializes particularly in web development. So, being a focused school, Codecademy is one of the best places to learn HTML, CSS, JavaScript, Python, and many other programming specializations related to the web. Some downsides might be the absence of other programming courses, like C# or Java, which can also be used in web development and significantly enhance your skills. Another issue is that the school does not reward you with a certificate upon the course completion, so this option is mostly for those who want to recap everything they learned or improve their skills.
– 4. W3Schools
This resource is absolutely free, does provide you with a certificate upon completion, and can teach you any programming language or specialization, yet it is, perhaps, the toughest one. That's because W3Schools only provides you with the materials and practice needed. The rest is only your responsibility. This is the option for those that are truly motivated to learn programming and computer languages (including HTML) and have the capability and responsibility to do that on their own.
– 5. FreeCodeCamp.org
Another wonderful and completely free resource that only gives you the push to start and learn any programming language or computer specialization. In addition to lecture materials similar to those that can be found on W3Schools, Free Code Camp also provides various video lecture materials kindly provided by a number of scholars and tutors that can also be found on other platforms, like Udemy.
It All Depends on You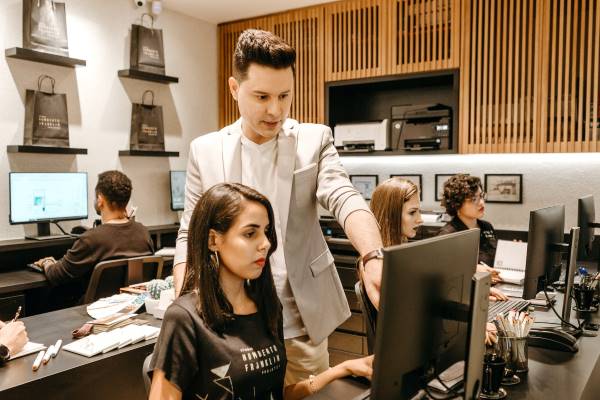 The free learning resources from the list above plainly demonstrate that the success of your learning of programming and computer science relies primarily on you. And, while you can find many paid courses online, they still do not guarantee that you will learn HTML or any other computer language. In order to become a specialist in any occupation, you must have the passion for it in the first place, persistence, and realization that only you can put all the information into your head.
Author Bio:
Elizabeth Baldridge is the kind of author that you might have expected to stumble upon in your life but managed to do so only when you needed it the most. Her straightforward approach and limitless enthusiasm are best suited for teaching. No wonder why Elizabeth works not only as an author but also as an educator, as well as a traveling blogger and motivational speaker.