The fact that Enfold is ThemeForest's best rated top seller is reason enough to give it a closer look. Enfold, with its drag and drop layout editor is extremely user friendly. Simply drag and drop your content into place. An especially useful feature is its ability to import demo files with a single click, select the features you want from several demos, and include them all in a layout in one installation. The default demo alone has become a classic, but there is much more to work with.
You'll love what the Template Builder's slider and gallery features can do for you, especially when building a portfolio is an important task on your website to do list. There are plenty of other interactive elements as well, and you will be more than pleasantly surprised when you see your results on the latest high resolution displays.
Enfold's support staff stands ready to answer your pre-sales questions and give you whatever assistance you may need once you get started. Their support hotline is available 24/7.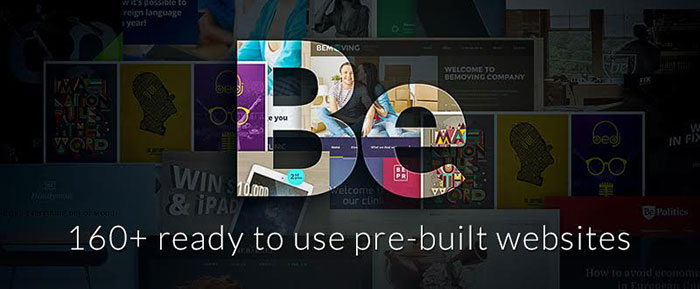 BeTheme advertises itself as the biggest WordPress theme ever, and they have a point. This multipurpose premium themes boasts 160 (and counting) pre-built websites, more than two-thirds of which are multi-page websites. Once you've installed the pre-built website of your choice (it takes but a single click), you can proceed with lightning speed by using either Muffin Builder or Visual Composer as your page builder.
If however, you want to start with a blank screen, just select a base grid, a layout or sidebar configuration, one of 13 header styles, and away you go!
If your objective is to create a website page in minutes instead of in hours, and have your website up and running in hours instead of days, Be Theme could be exactly the solution you are looking for.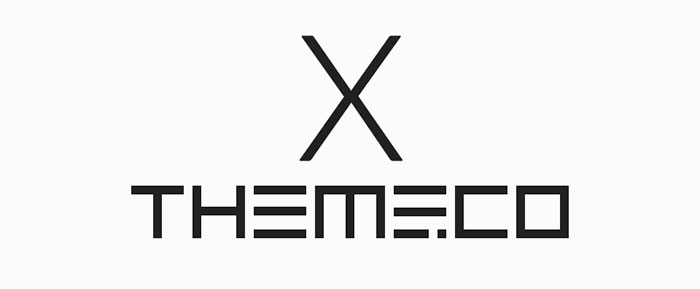 X Theme is ThemeForest's fastest selling product. The introduction of Cornerstone, the most innovative and intuitive frontend page builder currently on the market, has made this premium theme a faster seller than others.
Included in Version 3.0 was the release of more than a dozen free Themco plugins. Version 4 saw the incorporation of Cornerstone. With Stacks, you can choose from multiple unique designs with the click of a mouse, and there is a host of features and improvements slated for release in 2016. Purchase X now and any new features will be included at no cost to you. In addition to free updates, you can expect unparalleled support.
X will be a great choice if you have a business site in mind, but you can easily create a website or blog for any topic, and expect picture perfect displays on any screen.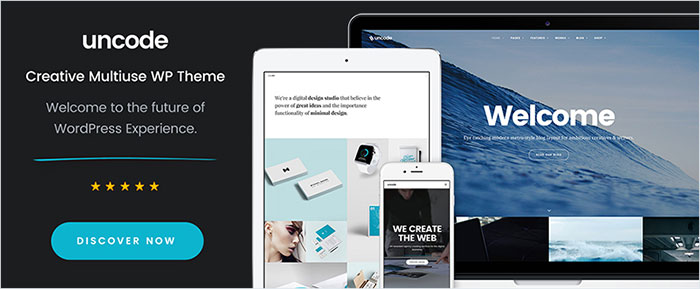 In only two months, Uncode managed to become one of ThemeForest's top selling themes. When you see what Uncode can do, you will understand what the concept of "pixel perfect" really means.
To make stunning displays possible requires exceptional attention to detail, which the authors have done. These same authors selected Visual Composer as the page builder of choice, making the building of a website a quick and easy task. Uncode's unique take on Visual Composer makes it possible to build any website you can think of.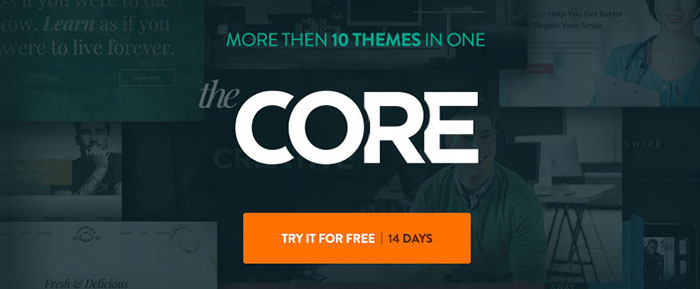 The Core was developed with the Corporate crowd in mind, but it is a WordPress theme anyone can use. More specifically, it consists of 10 built in themes, with more to come. Purchase this massive theme and you'll get the future releases for free.
If you are in the market for a general purpose theme, The Core is a great choice. It is definitely worth a look if you are in the market for a theme that addresses a special topic. You'll also get the Visual Page Builder, and this theme is WooCommerce ready.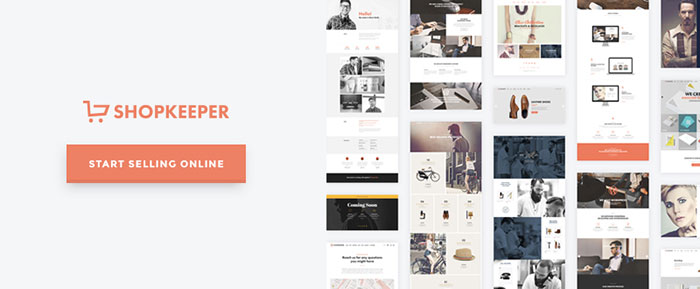 The WooCommerce-ready feature applies to Shopkeeper as well, as its name implies. Shopkeeper has all the features you need to set up your online store. Some theme authors develop a string of themes and eventually settle on the few that turn out the best, leaving the others poorly supported or in the dust.
Shopkeeper is one of three themes by Get Bowtied that is built specifically for use with WooCommerce. Like its two sister themes, Shopkeeper is noted for its reliability. It's an excellent choice if you have products to showcase and sell.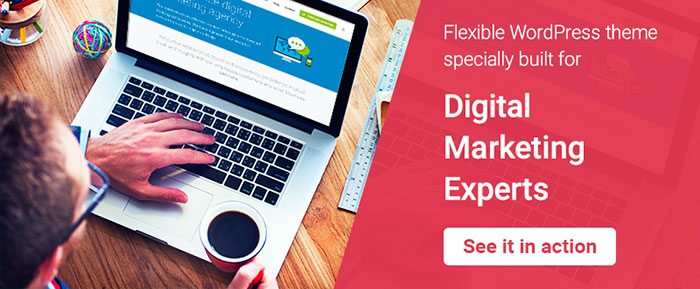 Many, if not most WordPress themes claim to be SEO ready or SEO optimized, and they should be. SEOWP is more than SEO ready. It was specifically designed with digital marketing in mind. Its content is guaranteed to increase your website sales.
It is loaded with flat-style illustrations, premium icons, and content composed for SEO agencies and online marketing experts. Even the 20 premium images included are SEO images! All you have to do is customize the content for your own services and you are ready to go.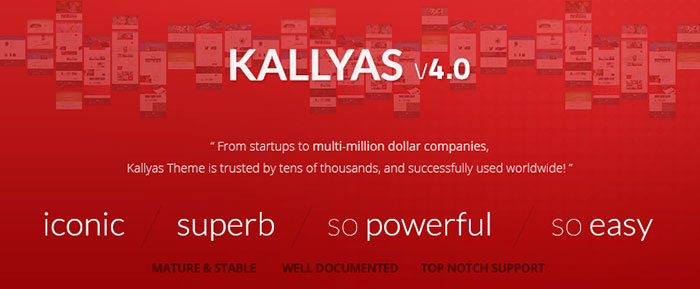 Multi-million dollar corporations are Kallyas users. Startups are Kallyas users too. If you are just now considering entering the online marketing business, this theme is also for you. It is in fact used by thousands around the globe.
It's much more than an eCommerce-oriented theme however; Kallyas is a powerful, fast, responsive, and exceptionally well supported theme that is complete in every respect. It is definitely one of the premier WordPress themes in the 2016 lineup.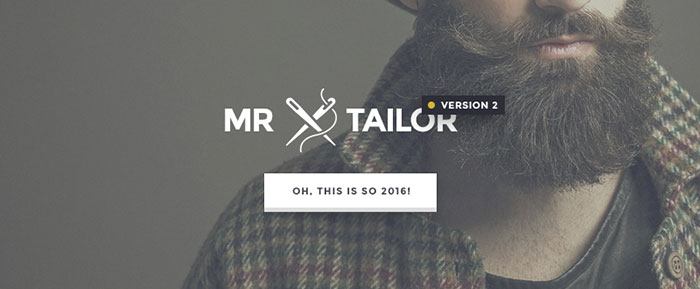 Get Bowtied's Mr. Tailor is a multipurpose eCommerce WordPress theme that has gained a substantial following since its initial release. In the world of software-driven products, v. 2.0 often takes on a special meaning, and Mr. Tailor v. 2.0 is no exception.
The authors spent nearly a year preparing this major new version, which was released in only a week ago. They gave an already impressive product a new look and feel that is more closely aligned to contemporary WordPress theme needs. Almost all of these improvements are based on user, designer, and store owner feedback.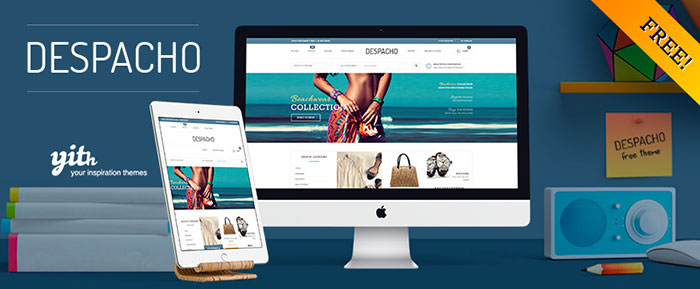 It's not all that often you can get the premium version of anything for free, but it's true when you select Despacho. This theme could well be just the right solution to create the perfect eCommerce website for your business.
It's not only loaded with powerful features, and beautiful home pages, it is fully responsive as well. The shopping crowd will be able to access your site on any device at any time. Despacho is, as you would expect, totally WooCommerce compatible. Free is always worth a look, so be sure and check Despacho out.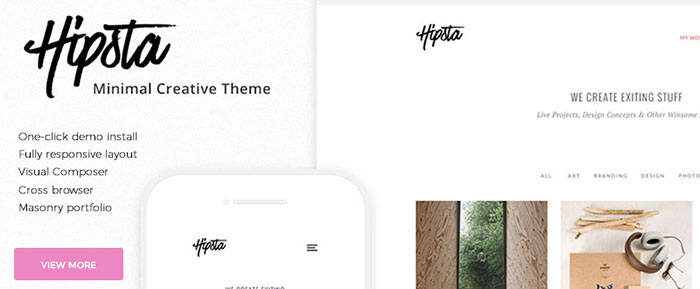 Don't mistake a minimal WordPress theme like Hipsta with a theme that is lacking in features. Hipsta has what you need, but the primary purpose behind its design is to create portfolios without having to sift through a multitude of features or design elements you have little use for.
Hipsta makes full use of Visual Composer. It provides an excellent selection of responsive portfolio layouts, and plenty of cool options that enable you to totally customize those layouts. Hipsta offers an affordable solution if you are looking for a high-quality, easy-to-use portfolio creating tool.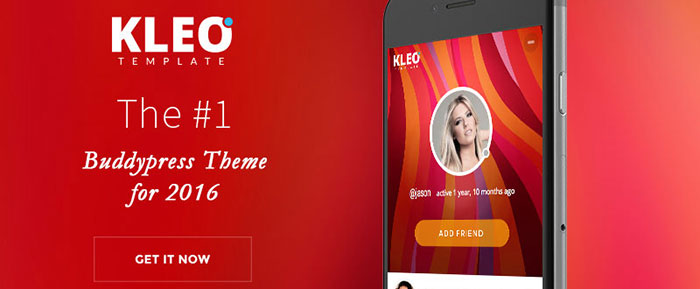 Kleo will turn you into professional web designer quickly. This is an extremely flexible theme (which means you can create just about anything with it) and it is fully customizable as well (so you can do anything easily).
The latest version (v. 3.1) is packed with features such as Google Material Colors, the Live Customizer, Pricing Table capabilities, Geodirectory, and an eLearning plugin. In summary, Kleo is an exciting theme for 2016.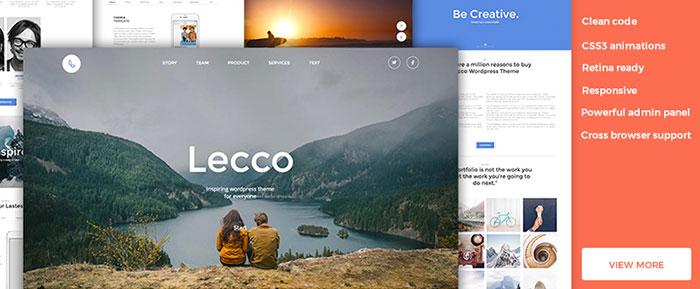 Lecco is a One Page WordPress theme offering a multiplicity of options. With Lecco, you can create beautiful layouts, display your portfolio, showcase products, or offer users an easy way to access your blogs.
Whether you want to showcase your talents or share your work, its 4 different layouts will address your needs. You can display the results on mobile devices, tablets, the web, or as a picture book on your own device. With the latest version you can easily add video to your blogs and post with style.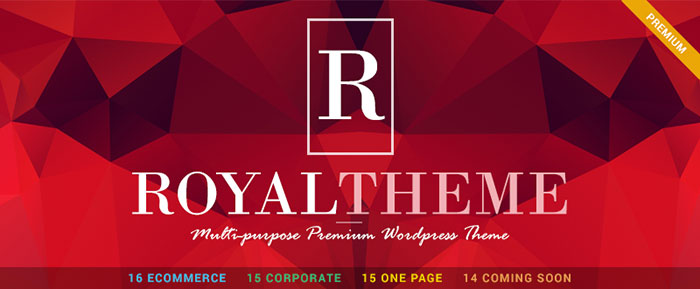 Royal Theme is multipurpose theme with an emphasis on eCommerce solutions. If you are an established business, corporation, or agency, you can choose among Royal Theme's elegant e-commerce or corporate variant themes to enhance your online presence.
There are a host of one-page and landing variants to select from as well. The free add-ons include Visual Composer, Essential Grid, Master Slider, Slider Revolution, and Live Chat. This premium eCommerce-oriented theme is well worth looking into.
Summing up
We think you will agree that the above selections are good ones, and we trust you will find the WordPress theme among them that perfectly suits your needs. If you feel we haven't included one that is not on the list, please let us know.
Visit the websites, try the demos, take your pick, and prepare to make your 2016 website building efforts a huge success.