If your present page builder has taken the fun out of website design, it may be time to bring the fun back into the process. When Themeco launched Cornerstone, their 100% front-end page builder, it created more than just a stir. First introduced as compatible only with their incredibly popular X Theme, Themeco is close to releasing Cornerstone as a standalone product compatible with any WordPress theme. It was designed to be used by anyone looking for a tool that would enable them to do their editing and previewing on the front end.
Instead of create, save, and review, you can view what you are doing while building a page, as you are doing it, thanks to this tool's side-by-side, interactive edit and review displays. It provides the equivalent of a clean desk or drawing board with its clutter-free workspace and preview areas.
The element library is extensive, and Cornerstone is constantly being updated with new elements, 3rd party tools, templates, and more of what designers love to have at their fingertips. Their new "Skeleton Mode" is a big hit with customers that you'll need to see to believe. Put a visit to the Cornerstone website on your to-do list, or just do it today! It will add fun to the creative process and has forever changed the page building landscape.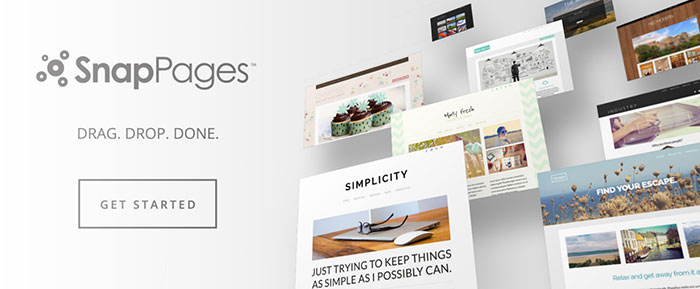 Drag. Drop. Done. That's the message SnapPages has for the potential website builder who might be hesitant about dipping a toe in the water. This simple-to-use tool isn't just for beginners however. It's an ideal solution for any designer who is looking for an easy way to create websites.
SnapPages fuses simplicity with power. The features it provides are what people actually want and need. Cloud hosting of your website translates into quick loading. The drag and drop editor is optimized for touchscreens. If you are out and about, and have an idea for your website, you can implement it using the browser on your tablet.
This is also a wonderful tool for bloggers, and those specializing in mobile websites. If building an eCommerce site is your goal, SnapPages makes integrating your site with shopify, PayPal, or Square a "snap", and a built-in library of plugins enables you to connect with social networks.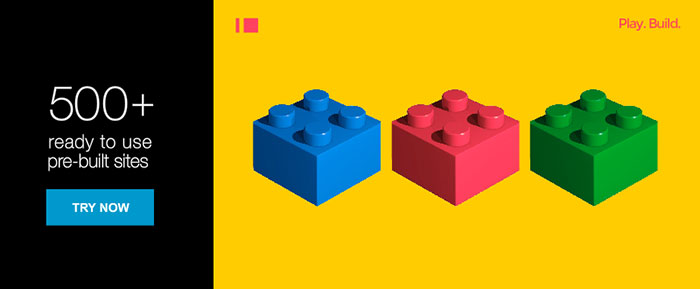 XPRS is growing by leaps and bounds. After giving away free licenses to more than 1000 frustrated TheGrid users, the conversation surrounding XPRS skyrocketed. As a result, more and more users are giving this website builder a try and signing up every day.
Whether you are building websites for your clients, or looking for ways to expand your own online business, the XPRS White Label package has all the features you need to run your web design business effortlessly.
You can use your own domain name, brand, and even your own templates, with XPRS White Label. Designers love it, and they particularly love the unlimited amount of websites that they can build with this $250 package, a super deal for the professional designer who serves multiple clients. Build as many sites as you want at an extremely affordable price.
Other pricing plans include an $8/month for regular commercial licenses and a free plan for students and artists.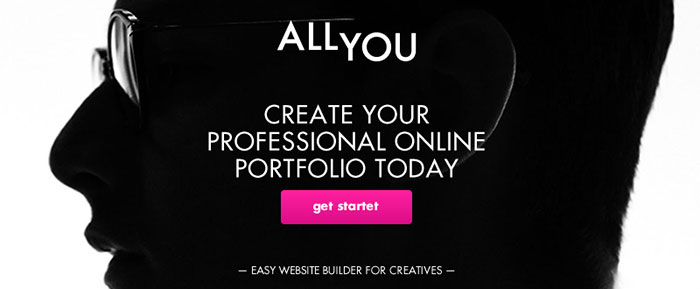 If you have been thinking about building a professional online portfolio, or having someone so it for you, AllYou.net could be the solution you've been seeking. AllYou.net is the perfect tool for anyone who has an eye for design, but doesn't want to get bogged down in the nitty-gritty details some website building tools demand. There are no complicated interfaces to contend with, and coding is not required.
AllYou.net features include front-end editing and full customization, and it even makes it easy for you to connect to your own domain. This affordable website builder offers a 14-day free trial. You don't even need a credit card to give it a try.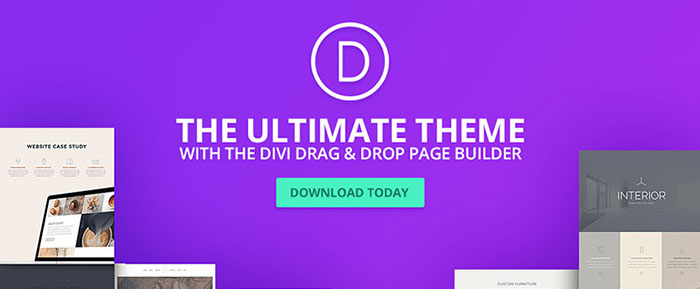 The Divi Theme is one of the most popular themes on the market. This is due in large part to the Divi Builder, one of the theme's central features. Divi Builder can be used with any WordPress theme. You can build anything with it. Its drag and drop functionality is delightfully easy to use, and no coding is required.
This advanced tool consists of 46 different content modules which can be arranged in any way you choose when building posts and pages. Visit the website, check out the demos, and see what Divi Builder can do for you.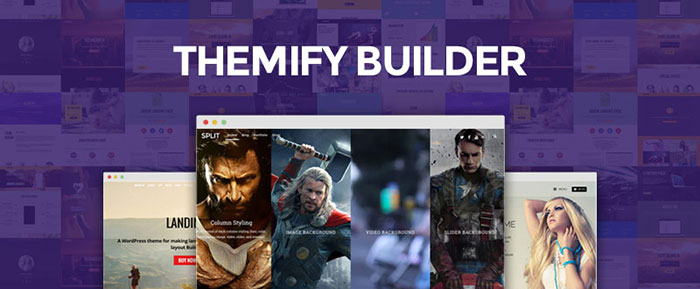 Themify Builder is not your typical drag and drop builder. This WordPress page builder will do what you would expect a premium tool of this type to do, but it can do much more. There are special effects you can easily incorporate into your pages, including background video, animations, and parallax scrolling.
When you purchase the builder you also receive 40+ pre-designed layouts and a demo setup to help get your project underway. Themify Builder is packed in all Themify themes, but you can use it with any WordPress theme.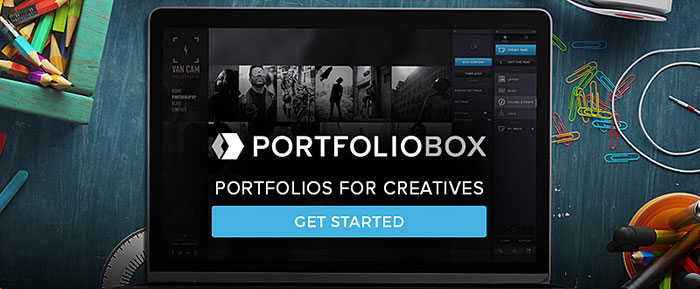 Building a website featuring your portfolio has never been easier. The downfall of many portfolio designs is that they are not well-structured and can be difficult to navigate. Portfoliobox does not allow that to happen. Its features are by no means limited to portfolio design however.
This tool makes it easy to apply your imagination and creativity to build a website unlike any other. Preset themes can be immensely helpful but, if you are blessed with a creative spark, they can get in your way. This website-builder does not feature a preset theme. With Portfoliobox, you can build your website on your own browser for free!
Conclusion
The most difficult choices are sometimes those where one product is as good as the next. What's nice about that is that your choice is unlikely to be a poor one. When you have a list of best tools to choose from, it's always a winning situation.
Unless you've spotted a tool you can't do without right away, take your time and visit the websites of those products that appeal to you most. View the layouts, demos, and whatever else is offered in the way of information. Then it's time to make a choice – and start having some fun!