Every designer or artist wants to have the best possible online portfolio to showcase his or hers work in a manner that will make the visitors become clients. That's the desired result, but how does a portfolio have to be to deliver those results?
The answer is that it's all relative. Even if we like it or not, the answer actually depends on the person that's viewing the portfolio, cause ultimately, that's the person who decides if he hires you or not.
Even though that's a little bit discouraging for some, there are still standards that we can follow as designers to create the best portfolio website. First of all, the portfolio has to be useful. It needs to put focus on your work and not on the aesthetics of your website.
If the only impression that the visitor has about your website is regarding its looks and appearances, then you lost a client. If, however, the visitor remembers primarily your work, then you have a possible client and that's what you need to aim for.
I've watched discussions online and talked to people who have searched for a designer to contract for a few years now and I have also written previous articles about it and I've noticed that are a few characteristics that people look out for.
For example, a portfolio needs to have a clean style and eye for details, a simple site to make the work shine will most of the times get the clients that you want. You should keep the site as minimal and product-focused as possible. This shouldn't be because the products speak for themselves, but because most of the time people that are visiting portfolios might be busy and won't have much time to deal with your heavy loading animations or effects.
Still, you don't have to develop a hate against modern websites with dynamic graphics generated by SVG or jQuery animations. For some designers, these are quite useful and show the visitor what he is capable of. Of course, if you fall into this category you must show restraint when it comes to what you put in your portfolio. Add too many 'pretty things' to your portfolio and some older folks will think it's a Geocities trend all over again.
In this article you will see a collection of modern portfolio sites that you should take as example. They will showcase various styles and I'm sure there's a little thing that you will like from all of them.
Ivo Mynttinen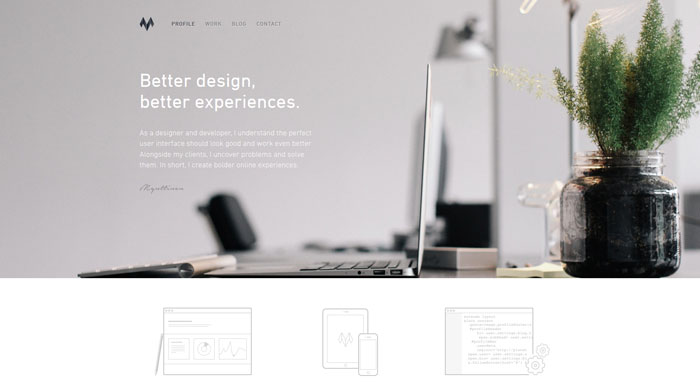 Ivo works with clients of all scopes and sectors to create better experiences through design. Whether an adventurous startup or established global presence, the same level of detail and quality is delivered.
Haraldur Thorleifsson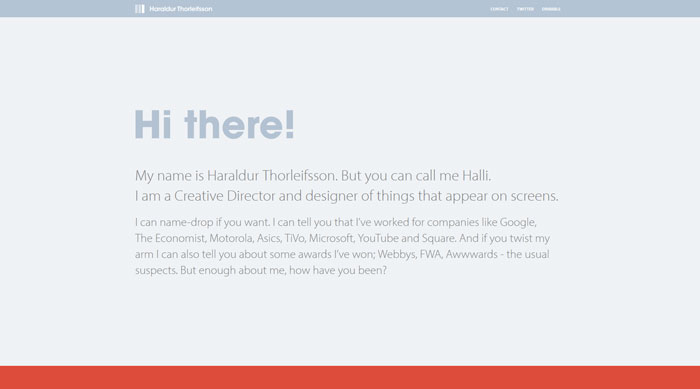 Haraldur is a Design Director at San Francisco based UENO.
Davey Heuser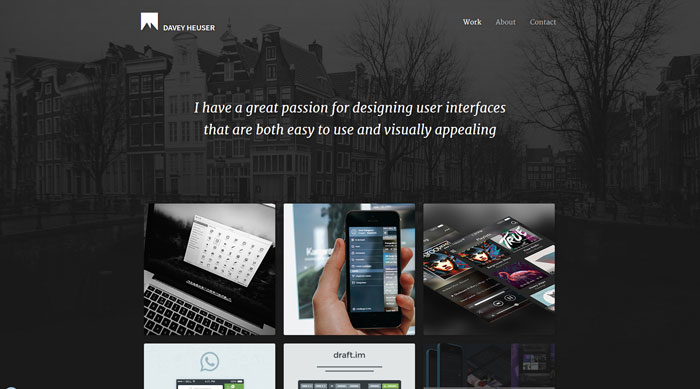 He's a User Interface Designer from a fairly small town in the south of the Netherlands. He started designing as a hobby when he was 15 years old and has been doing so ever since.
Mig Reyes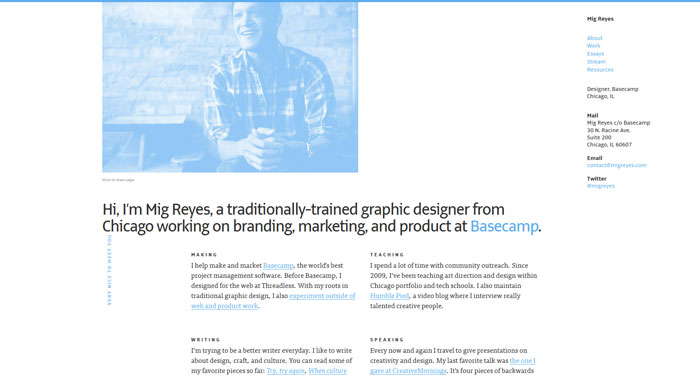 Jonathan Suh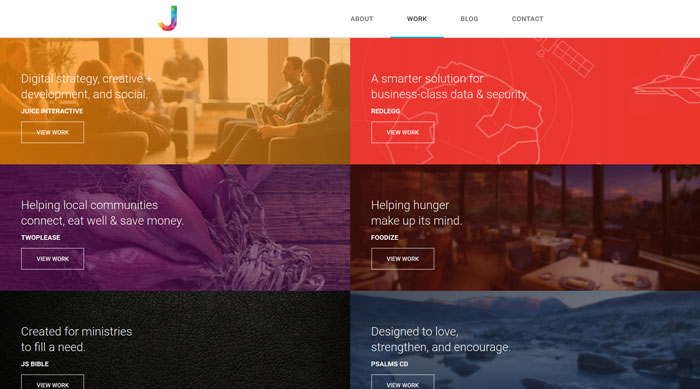 He's a multidisciplinary developer & designer based out of the Northwest Indiana/Chicago area.
He primarily creates digital things for the web. By day he's building stuff with the awesome folks at Juice Interactive.
Bethany Heck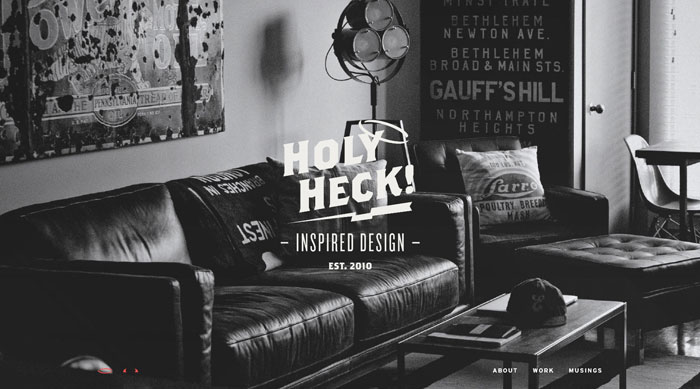 The portfolio of Bethany Heck, graduate in Graphic Design from Auburn University. Her work has been featured in New York Magazine, the New Yorker, Wired, Smashing Magazine, Uppercase Magazine and several other international publications.
Mike Kus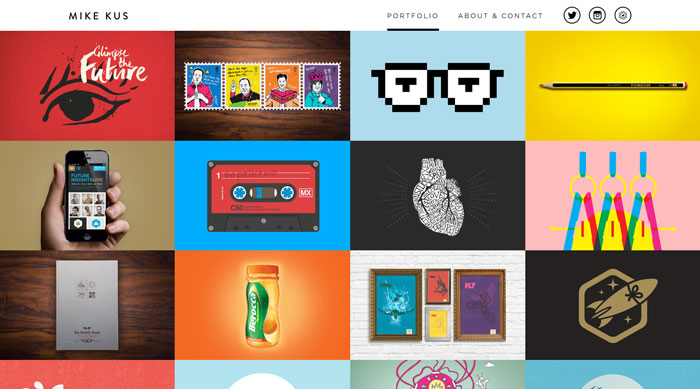 Mike is a UK based designer specialising in Web/UI Design, Graphic Design, Branding, Illustration & Photography.
He has a worldwide client roster and his work is regulary featured in design related publications. Mike is also a regular speaker at design/tech conferences.
Greg Washington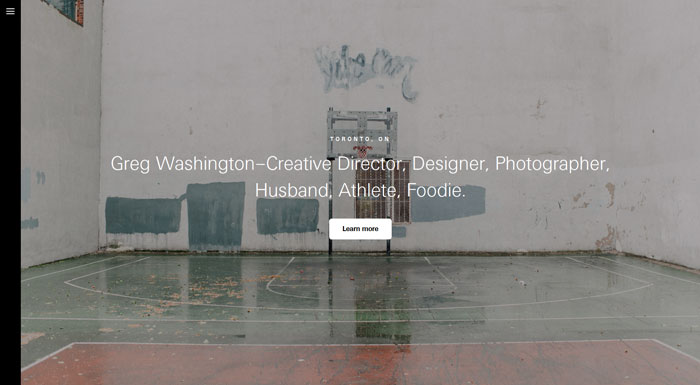 Brave the Woods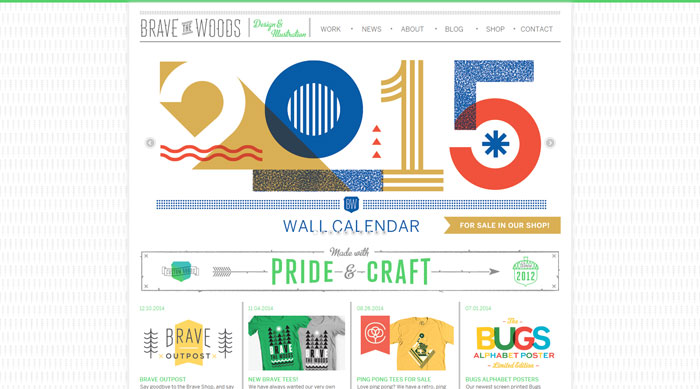 They are a design and illustration studio based out of Austin, Texas, whose work also happens to be their passion, hobby, and gift (conveniently).
Brave the Woods is not simply a name, it's a call to action, to be adventurous and curious. It is what they believe and how they work.
By doing so they make connections, experiment, collaborate, get inspired, and ultimately discover creative solutions. Executing those solutions is something they do with great pride and craft.
Eric Huguenin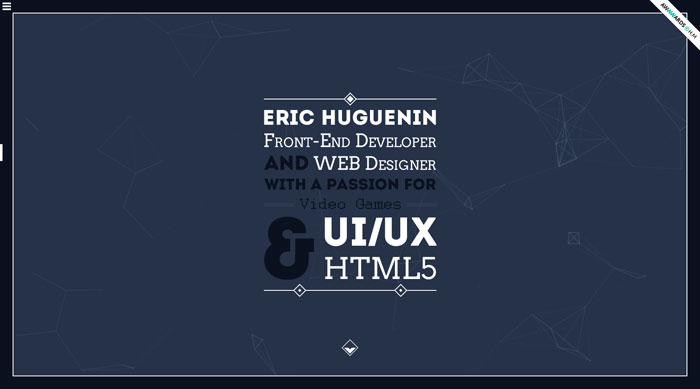 Sylvain Weiss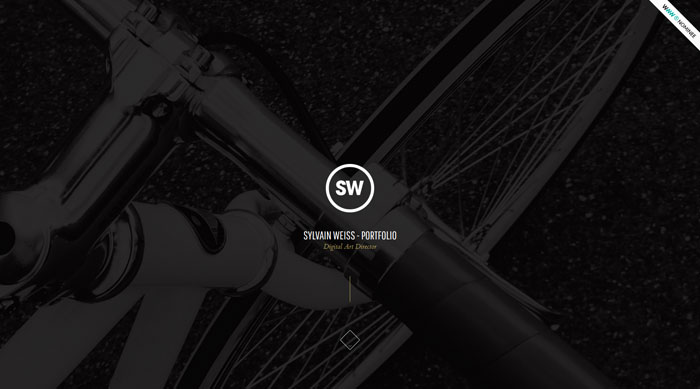 He's an Art Director & Designer living in Paris, France. His career started in 2006, and along the years he worked for some recognized agencies and clients.
Fahrenheit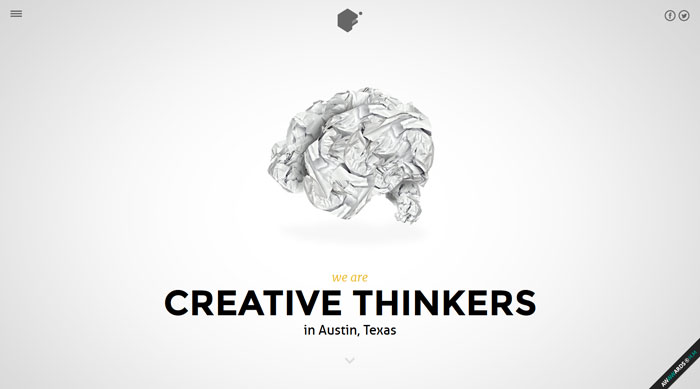 Over the last 7 years, Fahrenheit Marketing has become a trusted name in Design, Development and Marketing consulting, serving enterprise level clients as well as established local businesses seeking to increase their profile and the reach of their brand.
Joe Allison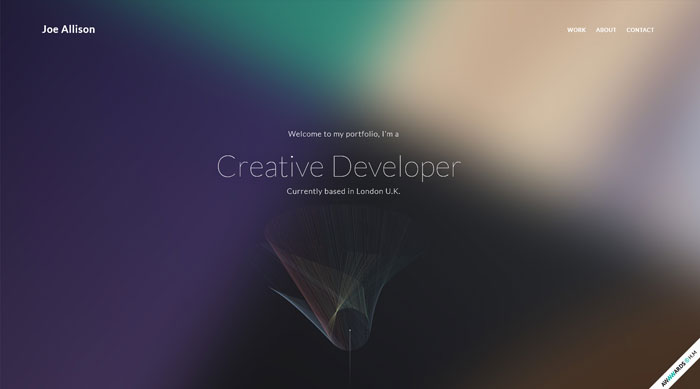 He's a passionate Digital Designer and Creative Developer, with a love for digital storytelling. He's obsessed by usability, and constantly look to create intriguing and concept enhancing interactions that remain intuitive for the user.
He's obsessed with details, and feels strongly about the importance and benefits of prototyping during the design stage of a project. He has a love for typography, which has him constantly looking for ways to improve the typographic nature of the digital space.
Green Chameleon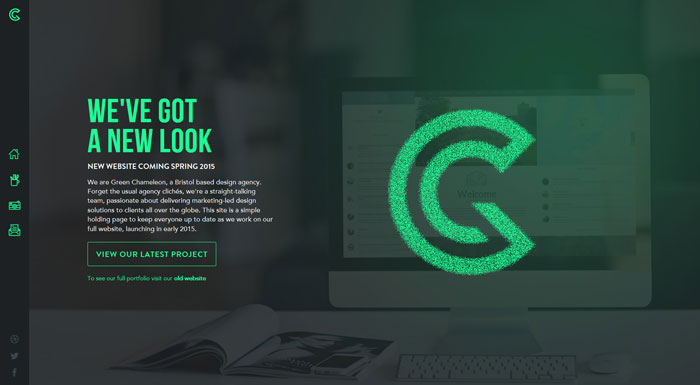 Green Chameleon is a creative solutions agency founded by a group of talented creatives and marketeers. They combine clear thinking with cutting-edge design and technical development to help drive their clients' businesses forward within their respective industries.
Whether you are a business owner, marketing manager for a multi-national firm, or anywhere in-between, they love to combine your expertise with their creative and technical skill set to begin a unique and forward-thinking partnership.
Jimmy Raheriarisoa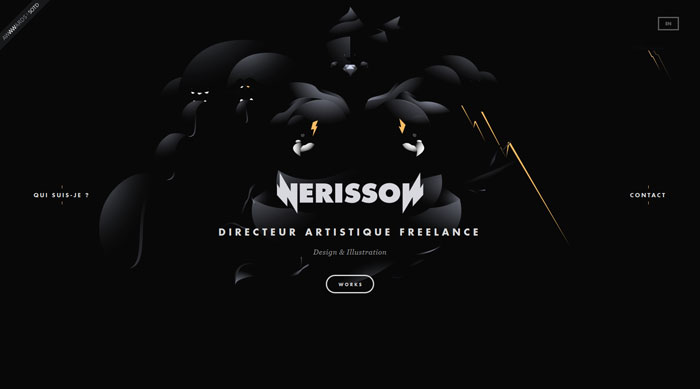 Interactive Red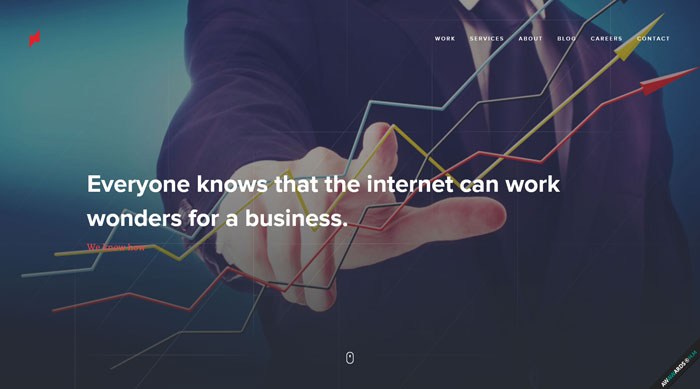 Interactive Red is a digital agency based in Kent and with over 10 years experience. They have a full team of designers, developers and consultants that deliver your project with the care and passion it deserves and they do it in plain English.
Marcelo Duende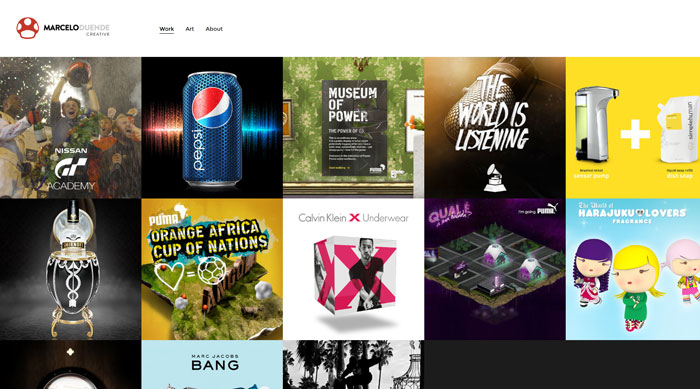 Kreativa Studio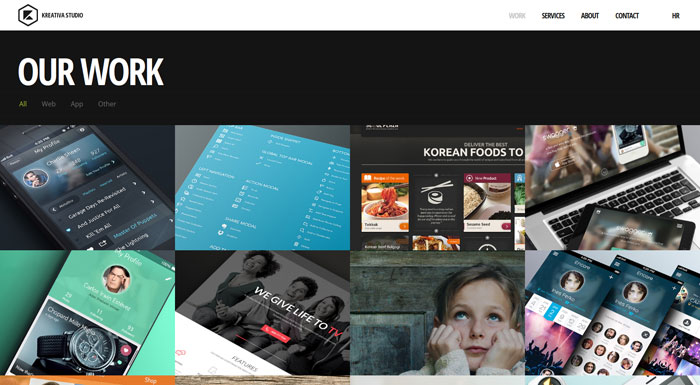 Kreativa is a forward thinking studio founded in 2008. Their team consists of talented good people that are in search of progress and ways to break boundaries.
Focusing on design and development of websites, applications, logotypes and more, they always use modern technologies and try to solve their clients' problems in new and unique ways.
Ryan Gittings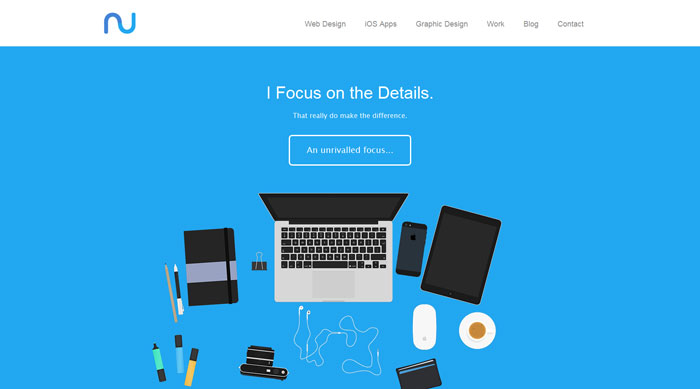 Patrick Monkel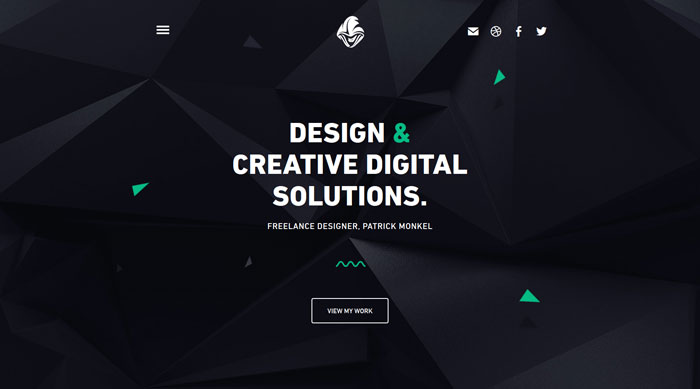 He's a freelance designer based in the Netherlands. For the past years he's had the pleasure of producing digital art, print and online for a wide range of companies and publications worldwide. He's worked with clients such as Tribal DDB, NOS, VPRO, Digital Natives, Philips, Born05, ID&T, Meredith and Computer Arts.