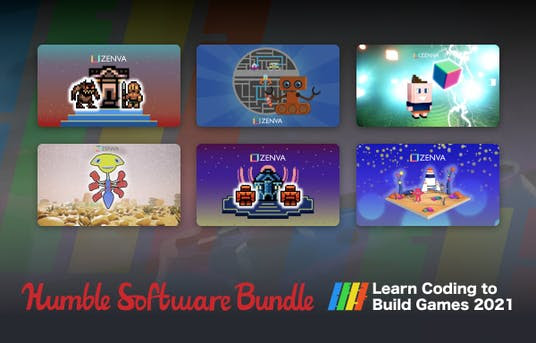 Coding and gaming go hand-in-hand, though that doesn't mean coders are always gamers and vice versa. But, as a programmer, you probably know how lucrative & fun game development is. Despite the tough competition, we believe it is worth your while to learn coding to build games. And what better time to start than now?
Whether it's for you or for a young one you want to introduce to this wonderful world, Zenva Academy's software bundle will do the trick nicely.
There are 26 titles in the entire bundle, retailing for as much as $1,250. You only have to pay at least $25 this time, though!
Some titles included in the bundle:
Unity 2D Projects – Worm Attack
Develop a Technology Tree for Strategy Games
Pixel Art with GIMP for Beginners
Make a Puzzle Game in Unreal Engine
Build a First-Person Shooter Game with Godot
If you just want a taste, $1 will already fill your plate.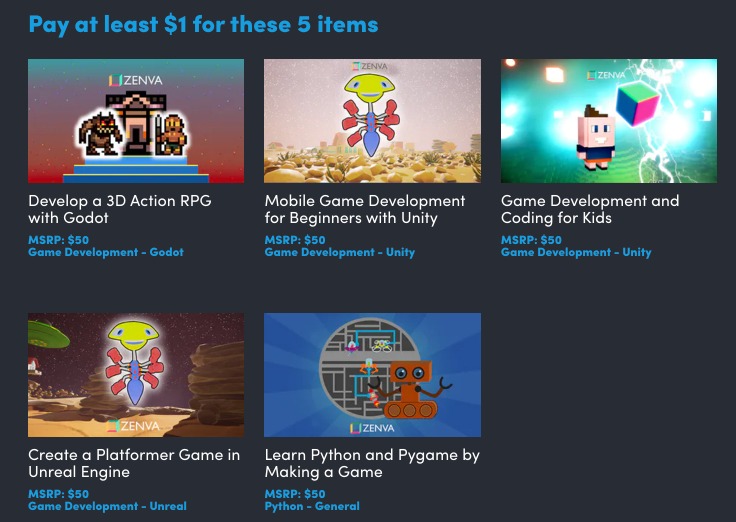 All the software is available for Windows, Mac, and Linux.
And, again, charity benefits, too. Choose where the money goes – between the developers, Girls Who Code, Code.org, and a charity of your choice.
Start learn coding to build games now – this bundle is available on till July 1!