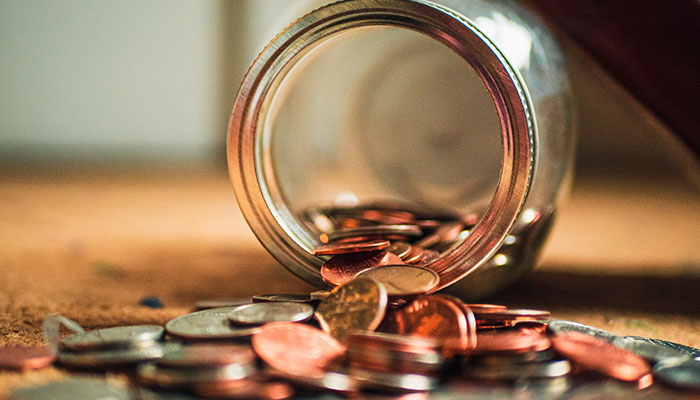 Your area of expertise is in web design, but does that mean the only way you can make money is through the hours of work you spend building websites? Of course not. 
It's not just your skills that are valuable. Your knowledge is, too.
Monetize Your Knowledge; Create New Revenue Streams
Think about how many prospects you've spoken to who passed on your proposal either because the price was too high or they convinced themselves that they could do it on their own. Now imagine how many other people share that mentality of "I'll just do it myself". 
You've seen enough websites to know that there are too many people who've tried to build their own site and did a poor job of it.  
And what about those fledgling designers who are starved for high-quality information on web design, marketing, SEO, and other tips of the trade you've acquired while building websites? Spend enough time in a web design or marketing Facebook group and you'll soon realize there are lots of people asking questions and not enough providing valuable answers. 

You could easily give this information away for free through blogging and YouTube video tutorials… But why would you do that?
If the information is of great value and helps the end user build the website of their dreams (which will, in turn, make them more money), you need to monetize your knowledge. Just make sure you target the right niche, meaning that it should be an industry that is also profitable.
So, how do you do this as a web designer? Well, you have a number of options: 
1) Blogging + Affiliate Marketing
If you're in the business of building websites, your own website needs to be an inspirational destination of its own. You're going to do this by entertaining and educating visitors, new and old, with a blog (or vlog or podcast, based on what you're most comfortable with). 
That said, a blog is not something you can charge for unless you're a powerhouse news site like The New York Times or you're publishing proprietary research on a regular basis. What you can do, instead, is provide personal recommendations for tools, services, and other companies that you actually use and trust and that pay for affiliate links or ads. 
According to The Affiliate Marketing Report from Business Insider Intelligence: 
"Publishers still generate the bulk of their revenue from advertising, but affiliate marketing is growing faster, per our sources. Approximately 15% of the digital media industry's revenue now comes from affiliate marketing."
Luckily for you as a web designer, there are many third-party relationships you can leverage into affiliate partnerships: 
Web hosting companies
Domain name providers
Premium WordPress themes or plugins
Productivity software
Development tools
…
There are a number of ways in which you can promote affiliate links on your blog, too. 
Here is an example from our own site on our Wix review page:
You can see that underneath the video there is an affiliate link. This one is very effective as a high percentage of the visitors watching the video clicks it. 
In the sidebar you can see a sticky section that will stay even when scrolling down the page, which also contains the affiliate link.
Smack Happy shows us another way of handling this: 
You can use affiliate text links if you'd rather spare your server the trouble of handling additional images or processing API requests from an affiliate network like CJ Affiliate, Impact, or Awin. 
What's more, you can list them out the way Smack Happy does or you can embed them within your posts. In fact, the latter is the most effective way to get paid through affiliate marketing. More specifically, if you write content on specific tools (like a roundup on the best time tracker software), include their affiliate links as you mention them in the post. Then, watch as more visitors click through to learn more about the tools you so strongly recommend.
2) Podcasting + Sponsorships
If, instead, you prefer the video or audio "blogging" route, you can get companies to sponsor your podcast. Just be sure to follow the same rule of thumb as affiliate marketing in blogging — you want sponsors to be relevant to your content to increase the likelihood that listeners/viewers will click on the links. 
Check out this example from developers Dave Rupert and Chris Coyier who host the ShopTalk podcast: 
Each episode has two sponsors, each of which pays $1,000 for an ad placement. And the sponsors are highly relevant to the podcast's subject matter, too. Companies like Flywheel, Discover.bot, and Jetpack have sponsored recent episodes.
Bottom line: you get to produce the kind of content you want while getting paid to promote relevant and useful tools for your audience.
3) Premium Video Tutorials
A lot of time has been spent studying how consumers engage with video. It's no surprise, really, when you consider how short attention spans have become and how easy video is to digest. 
According to Hubspot's State of Inbound 2018, 72% of people choose to watch video instead of reading text about products and services on a website. By that same logic, they should prefer educational video tutorials over textual ones. 
What's nice about this option is that, even if you are not comfortable sitting in front of a camera, you don't have to when crafting tutorials on web design. After all, the viewers aren't here to listen to you talk about your feelings on web design; they want to see you put your knowledge and skills into action. 
To make money doing this, you have two options: 
A) Create a large repository of video tutorials and publish them to your website.
The reason why I say that you need a large repository is because you're not going to want to charge customers for a one-off glance at a video. It's just not cost-effective for them. Instead, you need to create a monthly or annual membership that gives paying customers unfettered access to your ever-growing archive of video tutorials. 
If you want to see an example of this in action, visit the Interaction Design Foundation's website where they offer online course access with a membership.
B) Publish tutorials to an online course marketplace like Skillshare or Udemy.
The content is still yours to own, but you won't have the pressure of creating large quantities of video tutorials on a regular basis. 
Instead, create tutorials and upload at your leisure. In exchange, you get paid a percent commission each month based on how much time people spend watching your videos. You can also make money by referring others to the platform and getting them to sign up for a subscription.
Digital Downloads
If you'd like to build something that others can download and use to make their job of building a website easier, consider creating a digital download. What you build will depend on your area of expertise. 
One way you can make money from digital downloads is by writing an ebook and selling it on your website. 
InDesignSecrets is one such website that does this, though they put a unique spin on how they get visitors to "buy" the ebook: 
As you can see from the two membership plans, members get a whole bunch of stuff for free — including blogs and tutorials. However, there are a number of digital downloads they get with the paid membership, including an ebook as well as an InDesign template. 
Templates and licensable graphics are another great option for sellable web design products.
As with video tutorials, though, you don't want to sell templates piecemeal on your website unless you've designed at least a couple dozen of them — or you have one that's really taken off. A good example of this is Elegant Themes: 
Although the WordPress theme and plugin developer has over 80 themes and a small handful of plugins for sale on its website, Divi is its biggest draw (and for good reason).
If you have yet to reach that point, look to marketplaces where you can sell your licensable resources, like the Envato marketplace.  
Envato has a number of marketplaces dedicated to the sale of specific kinds of goods: 
If you manage your listings well on these sites and work on keeping customers satisfied with your digital products, you can build a lot of authority this way. 
Why Web Designers Should Monetize Their Knowledge
By monetizing the knowledge you have around web design and turning it into a sellable product, you can sell your expertise to exponentially more clients simultaneously.
It's not just the increase in revenue you should be excited about either. By selling knowledge products — either through your website or an online marketplace — you'll amass more authority in your space. This'll be helpful in attracting leads and closing more business; ultimately, driving even more money into your web design business. 
About the author
Robert's passion has always been web tools that make your life easier. That's why he founded the WebsiteToolTester, where you can find reviews and tutorials for the world's best website builders, e-commerce platforms, and hosting solutions.
Author:
Spyre Studios