New startups are being launched every day and most of them quickly find success by using some of the best online web tools and services. The below selection will help you save time, deliver as promised, cut costs and finally have happy customers. Startups need to be efficient, losing a customer is not an option.
Enjoy the selection and share it with your friends.
Tailor Brands –
Design a Logo and Create Your Brand
When you need a quick and unique design for your website's branding, Tailor Brands delivers an intriguing solution. The company designed a full branding suite based on AI and machine learning that creates complete strategies based on a few questions and the system's continuously evolving algorithm. The first step is creating a logo, which requires only a few answers from you to harmonize your preferences with Tailor Brands' vast library of design, color, and font options.
With a logo completed, you can move on towards gaining exposure for your brand and ensuring your website looks the best it possibly can with your new materials. Tailor Brands offers a full social media suite based on their weekly planner, which comes complete with pre-made posts ready to upload and a fully populated posting schedule which you can modify and add to as needed. The company also provides a social post maker and a Facebook ad creator to help boost your paid campaigns, as well as a full brand book to guide you and third parties on the best strategies for deploying your logo and branding materials.
To enhance the business side of your project, Tailor brands hosts several complementary tools to help you get started. This includes fully branded letterheads, premade presentation templates, business cards, and EPS files of your logo that you can use to print out shirts, hats, and other swag for clients, vendors, and partners.
With a basic monthly service for $2.99 and their full branding suite available for a monthly $10.99, Tailor Brands gives you the tools to quickly brand your next website with professional quality visuals at a fraction of the price.
Price: Starting from $2.99 / month.
Convertful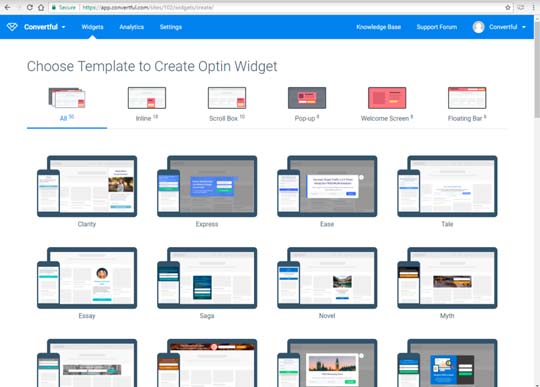 Convertful is very well-known in the market for easily converting visitors into leads and customers. It is recommended by the marketing guru Neil Patel and it is packed with lots of features and tools that will offer you high conversions rates.
It works with all website platforms and all major email marketing software. You can even request a new integration and if it is getting many votes, Convertful will implement it.
You have 50 professional templates and a powerful and easy to use drag and drop builder to fully customize the responsive and mobile-friendly forms. There is no need of coding skills or previous experience. The process is straightforward and anyone can do it.
Sign-up and start converting visitors into leads.
Price: $9 / month – Early Bird (Last Call) offer.
Creative-Tim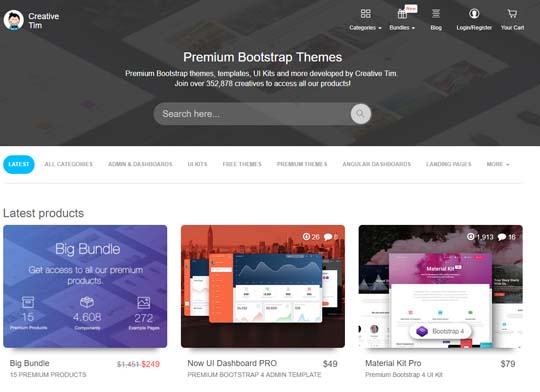 With more than 300,000 users and 600,000 downloads, Creative Tim is the best place to get Bootstrap 4, Vuejs, React and Angular templates and all kind of components. You will find Admin & Dashboard templates, UI Kits, Angular Dashboard, Free and Premium templates and much more. All their products were created with high attention to details and quality. Using Creative Tim products the web development process is much quicker and easier.
They are offering 3 bundles which web developers and designers love. The Big Bundle is $249 with an 80% discount included and has everything Creative Tim is offering.
Browse their portfolio and pick what you need.
Price: Depending on the product.
LandingCube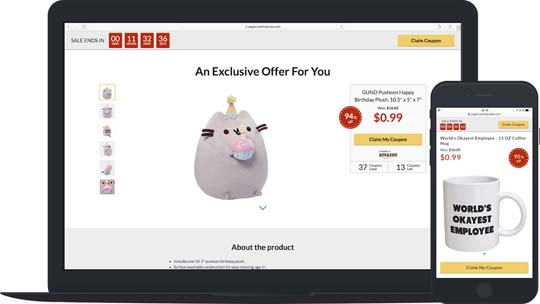 LandingCube is highly reputed solution to create Amazon landing pages that quickly convert. It takes less than 3 minutes to build fully customized pages with videos, FAQ, 5-star reviews, product image and descriptions, branding and much more.
The pages are being hosted on their lightning fast and secure servers, your data is in the right hands.
Sign-up for a free 14-day trial and start getting more sales.
Price: Starting from $19 / month.
Themify Ultra Theme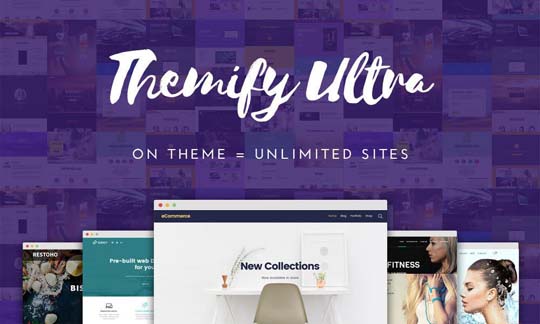 Ultra is a powerful WordPress theme developed by the famous Themify. It is packed with 12 add-ons, a professional drag and drop builder, with a bonus theme, one year of support and updates. Use on unlimited sites. 30-day money back guarantee.
Price: $49 – Standard license
WrapPixel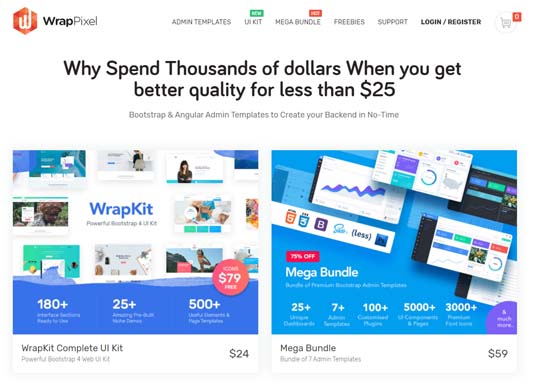 WrapPixel offers gorgeous Free and Premium Bootstrap Admin Dashboard Templates & UI Kits. Their products are pixel-perfect and have the highest possible of quality. You will find different professional items for web designers and developers which will help them save time and money.
Price: Depending on the product.
Glint Theme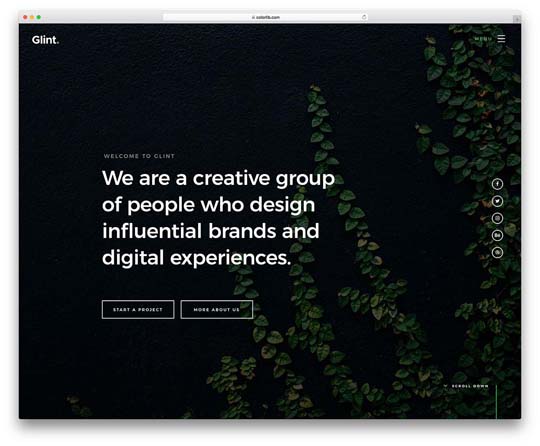 Glint is a pixel-perfect, professional, new and free digital agency HTML template. It was designed from the ground up for creative designers, agencies freelancers, photographer or any creative profession. It is fully responsive and retina/HIDPI ready making it pixel sharp on any devices. It has animating stats section, working contact form, stylish portfolio section and other features you will only find on premium HTML templates.
Price: Free
MeridianThemes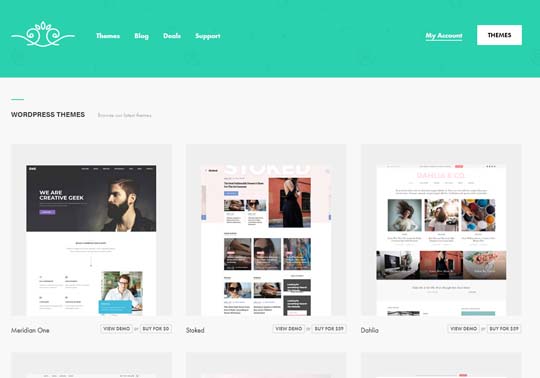 MeridianThemes is a great WordPress theme developer which has high-quality products. All their themes are super easy to customize, fast-loading, SEO friendly and much more. These themes have included pre-designed layouts that will help you save time and have better-looking websites.
Price: Depending on the product
Codester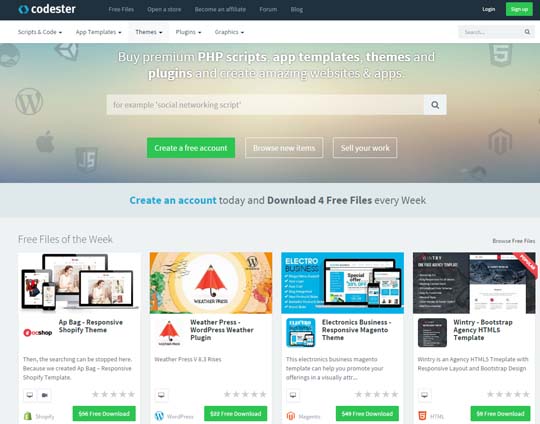 Codester is a huge marketplace where web designers, developers and pretty much anyone can find awesome stuff. Their sections include PHP scripts, codes, all kind of website themes, graphics and others.
On their Flash sale page, you can find products with 50% discount for limited periods of time.
Price: Depending on the product
Orchid Theme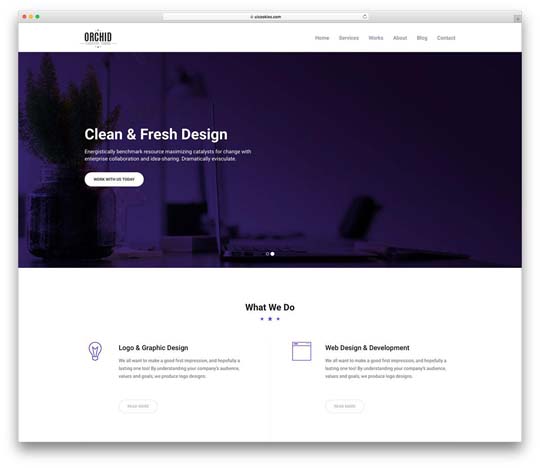 Orchid is a professional, new and free One Page Business Simple Portfolio which comes combined with the latest technology and design elements, usually found on the most expensive themes on the market.
Download and use it.
Price: Free
WPKube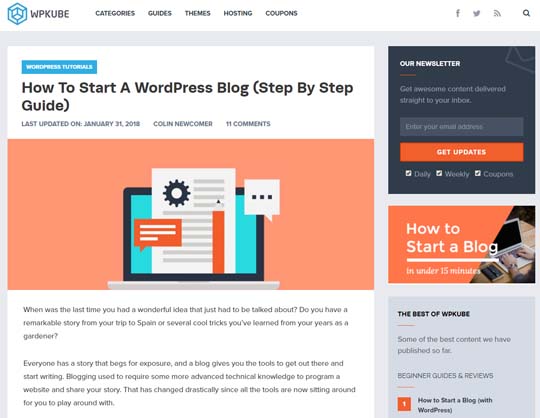 Launching a professional WordPress blog looks simple but you need to pay close attention to several aspects to have a high-performance website. WPKube has the most detailed step by step guide that will help you, including hosting solutions, plugins, and tips.
Price: Free
Collect.chat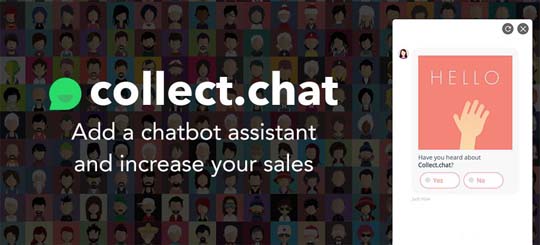 Collect.chat is an interactive chat widget that collects data from your website visitors by asking questions you have scripted – 24/7, fully on auto-pilot. You get an email alert (or a webhook) when a user completes the questions. Collect.chat is the best way to tap into your website traffic and learn who your customer is and what they want.
Price: You can create the bot for free. Premium plans start with $14/month.
LogoAI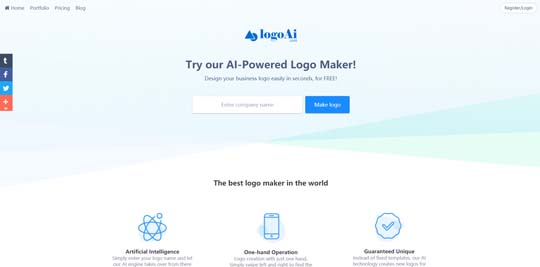 Logo AI is an online logo maker based on artificial intelligence which helps you create amazing logos in seconds. No more playing with fonts and icons, simply swipe left to see your next logo and let the learning algorithm produces designs you like.
Price: Starting from $29.
Sentree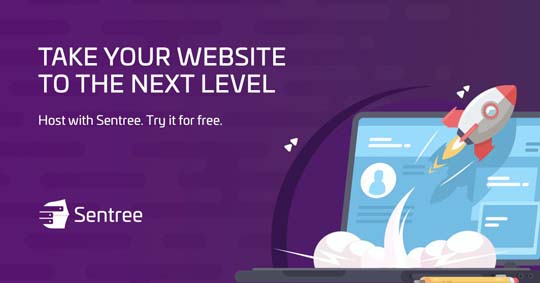 Sentree provides one of the most compelling, fast, and secure hosting solutions on the market. Their server cluster outperforms the competition, their support team is friendly and fast, and the pricing is affordable. Try them for free.
Price: Starting from $35 per month.
IMCreator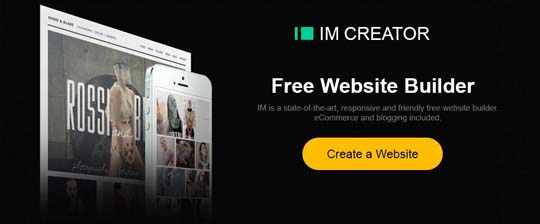 IM Creator is a simple user-friendly free website builder, which allows creating websites with no coding skills and web design experience. Websites launched with the system are responsive and feature professionalism, quality and stunning performance. The service has a special White Label solution for businesses, resellers and hosting providers. It offers an unlimited choice of Premium licenses to everyone, who plans to use the system under another brand name.
Price: Free
uSocial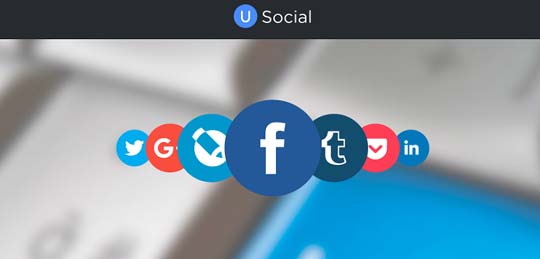 You don't have to be a web professional to install Like and Share buttons on your website. With uSocial, everyone can do that in under 5 minutes, without any coding knowledge. Enticing and mobile-friendly, buttons come in different colors, styles, and layouts. The service generates the clean embed code for you and then allows you to track site views, likes and shares in the statistics dashboard in your profile.
Price: Free
actiTIME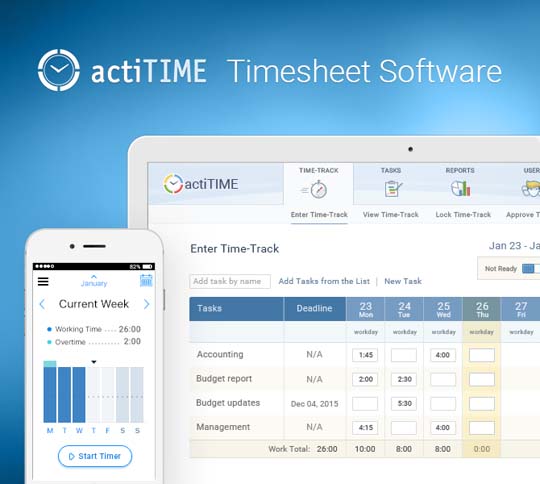 actiTIME is easy-to-use time-tracking software for efficient scope management and billing in small and mid-sized companies. This platform lets your team members record work hours, track deadlines and get detailed reports on time spent on tasks. actiTIME's user interface is simple and intuitive to use, making it extremely easy to adopt.
Price: Starting from $40.
Pixpa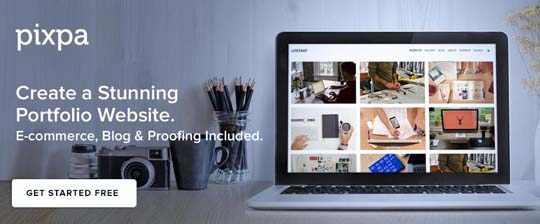 Using Pixpa, you can quickly and easily create your professional online portfolio website with integrated e-commerce, client proofing, and blogging tools. There is no coding needed, you will use their drag and drop powerful builder and in a couple of minutes, you have your new website. Try it for free for 15 days, no credit card required.
Price: Starting from $5 per month.
uKit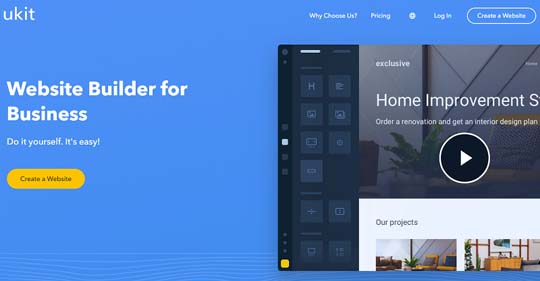 uKit.com brings you the freshest tools to build your unique, beautiful site and go online the same day. The intuitive visual interface will help you create the look you've always dreamed of, while the built-in SEO, stats and promotion features will help your business become a success. No coding skills required. Make your digital identity today, it's easy!
Price: Starting from $4 / month.
ListingPro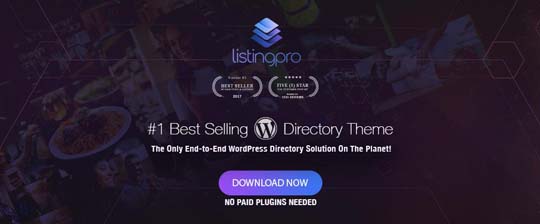 ListingPro is the most popular WordPress Directory Theme available on the market. There are already 3,000 startups that are based on this professional theme that has everything included and it's not needing any paid plugins.
You have included 6 months support, 1 click demo import, free lifetime updates and much more.
Price: $69 – Standard license.
Modula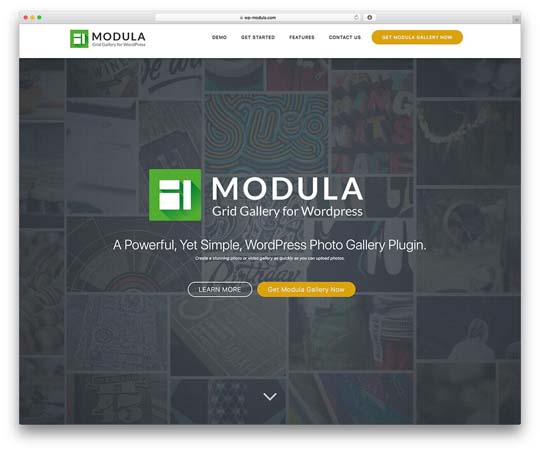 Modula is a popular WordPress photo gallery plugin packed with tons of useful features. It is among the few which easily permit to go beyond the standard levels of customization.
Their plans include lots of things: free support and updates, unlimited galleries and other great things.
Price: Starting from 19 euro/month
Uncode Theme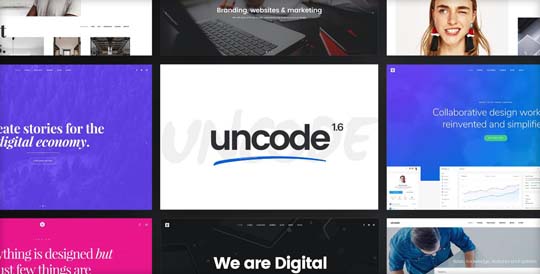 Uncode is a pixel perfect, complete and professional WordPress theme which can be used to pretty much any project you may have. You will find 16+ Portfolio Layouts, a powerful drag and drop builder, extensive theme options and much more.
Price: $59
SuperbWebsiteBuilders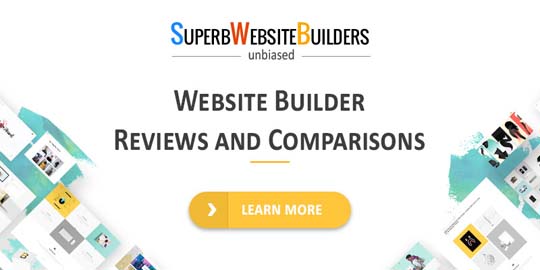 SuperbWebsiteBuilders.com offers unbiased and high-quality reviews and comparisons of website builders, which can come up to any web building needs and requirements. Howard Steele is the chief editor of the resource, who personally tests, explores and compares website builders reviewed at the website. Howard is a web design expert, whose skills and experience can help solve all kinds of niche problems one may face when using website builders.
Price: Free.
InvoiceBerry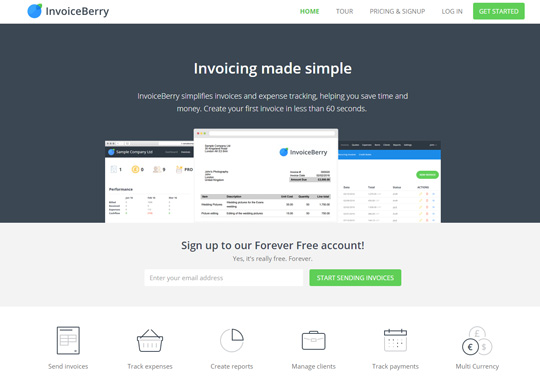 InvoiceBerry is a great, easy to use and professional online invoicing software designed for small business and freelancers. It has simplified the invoicing and expense tracking, helping you save your time and money. Sending a fully customized invoice takes less than 60 seconds. Register for the free account and see how it works.
Price: Free forever account available and the premium plans start at $15 per month.
ThemeFuse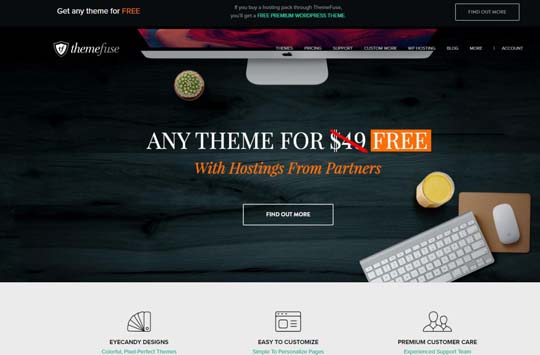 ThemeFuse is one of the favorite WordPress theme developers on the market with a huge collection of more than 45 brilliant themes. All their themes are using the latest features, technologies and have extensive options to go deep into the customization.
Price: Depending on the product.
WordPress Inspector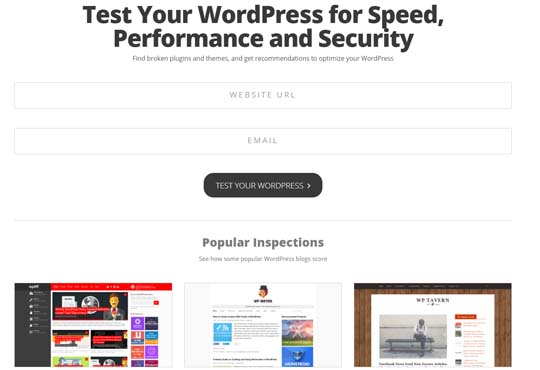 WordPress Inspector is a popular solution to test any WordPress website for performance, speed and security issues. You only have to complete the website address and your email. In seconds you will receive the full report and tips.
Price: Free