Making posters related to famous movies is somehow popular these days among designers. There are a lot of them doing it and they are each creating the posters in a certain style. For example, Jay Quann created this series of posters which illustrate famous movie quotes and a significant minimalist image which is relevant for the quote or the movie itself.
This is an interesting concept and there are a few posters that people might like hanging in their office or, why not, at home. For the time being, these are the only posters available, but we are surely hoping that he makes a few more because there are so many movies that people can relate to and so many really good lines that are famous.
Scarface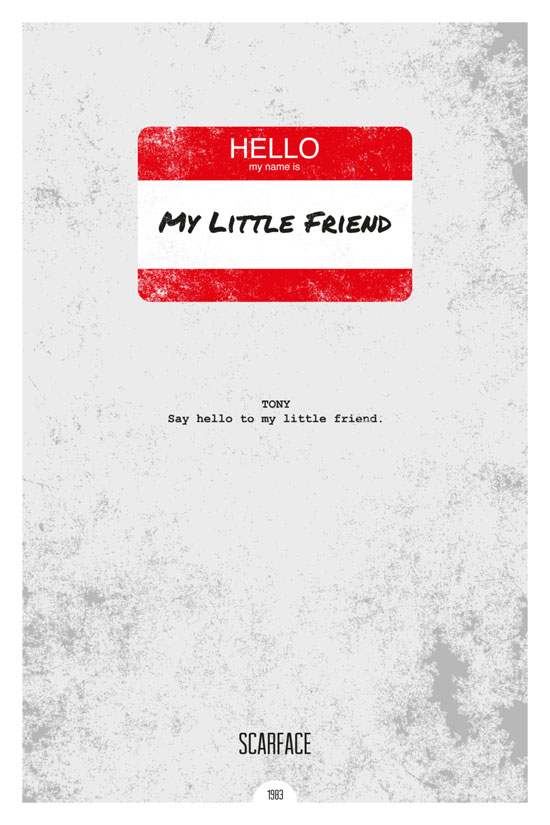 The Usual Suspects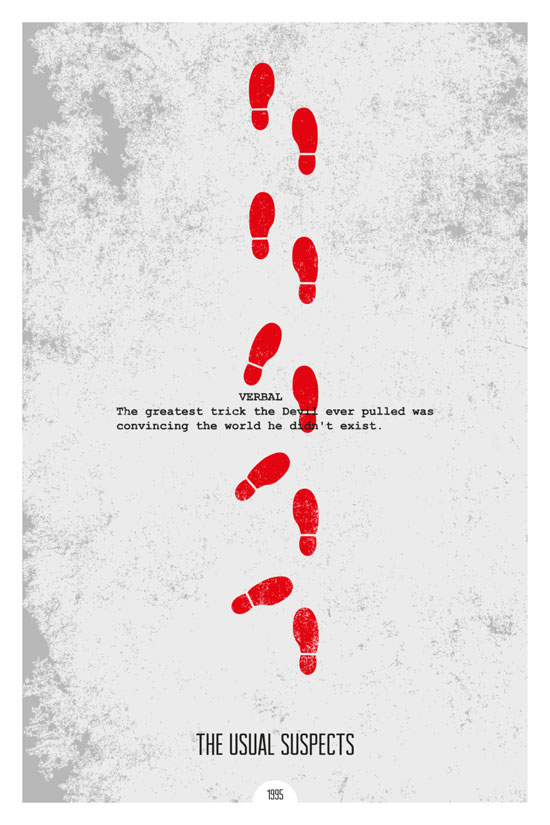 The Dark Knight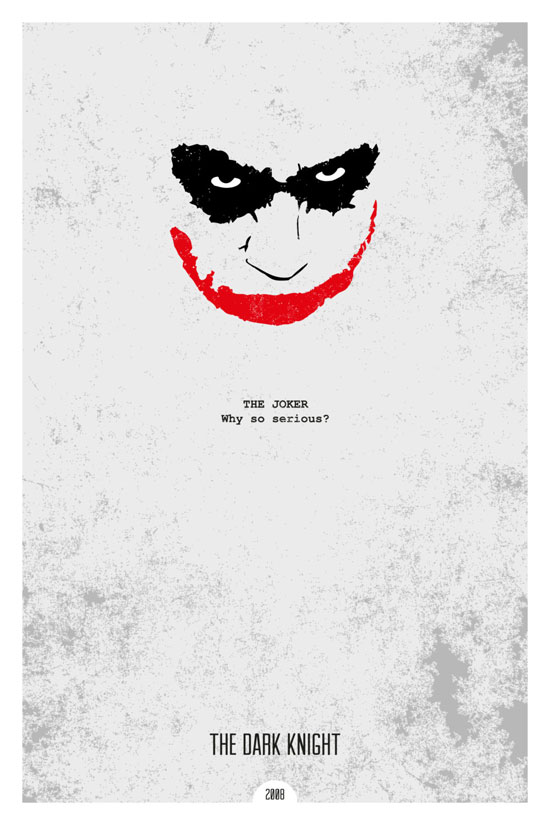 Drive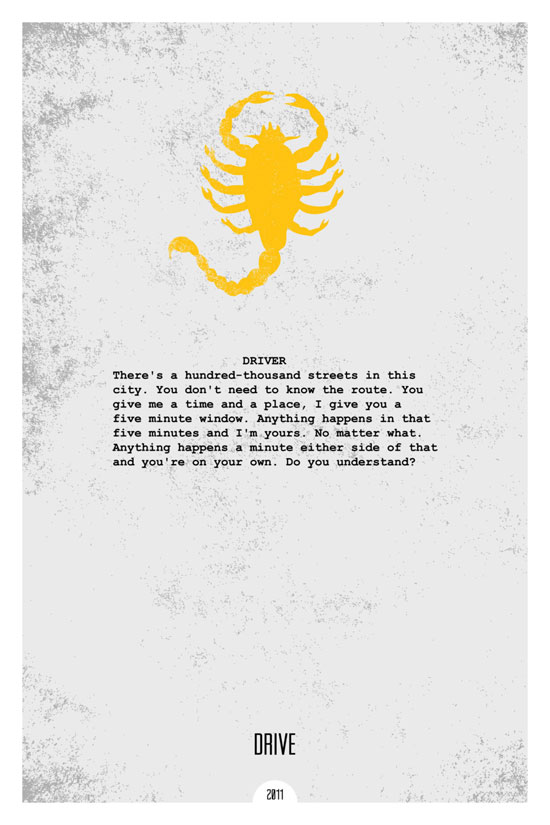 Lost in translation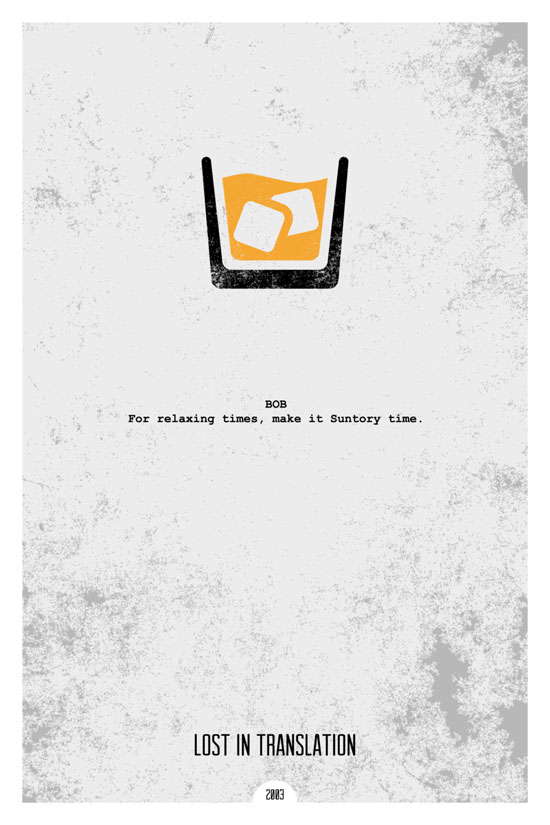 Indiana Jones and the last crusade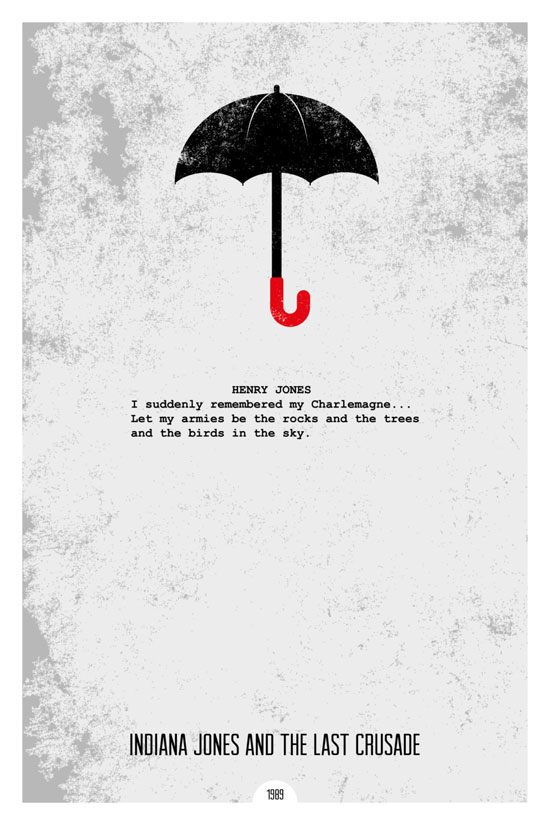 Silence of the lambs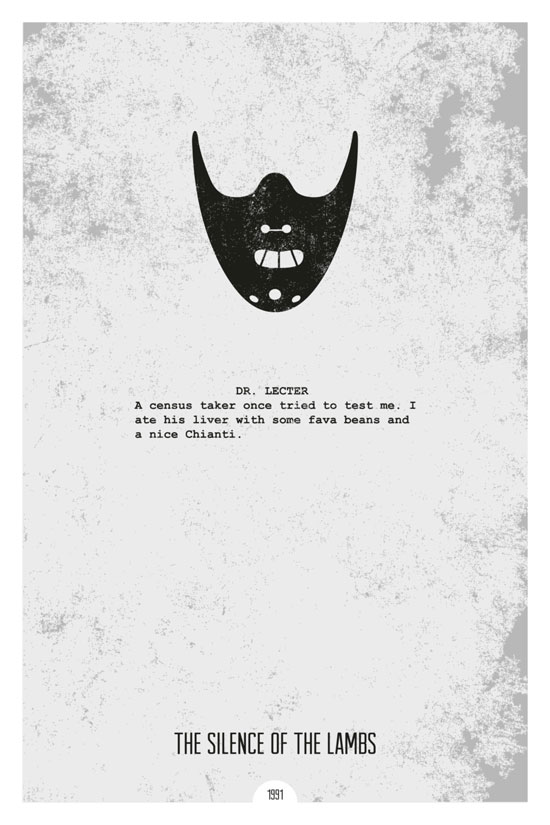 Glengarry Glen Ross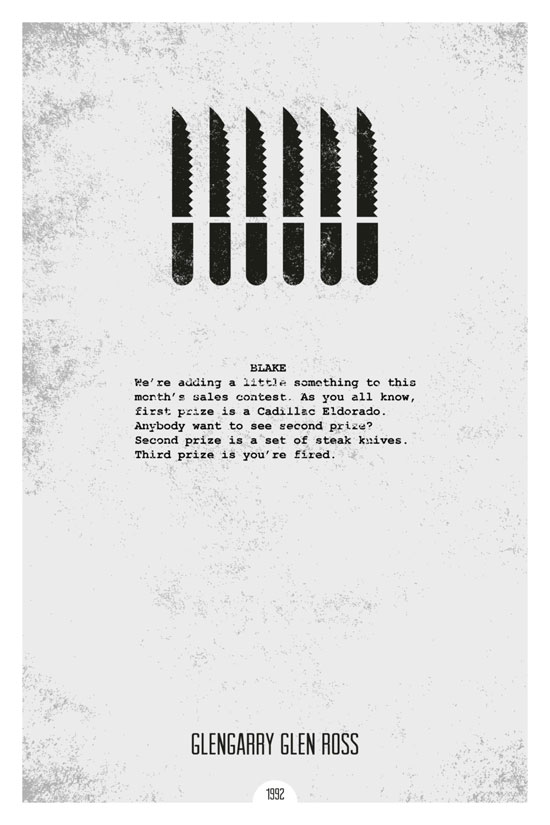 The Big Lebowski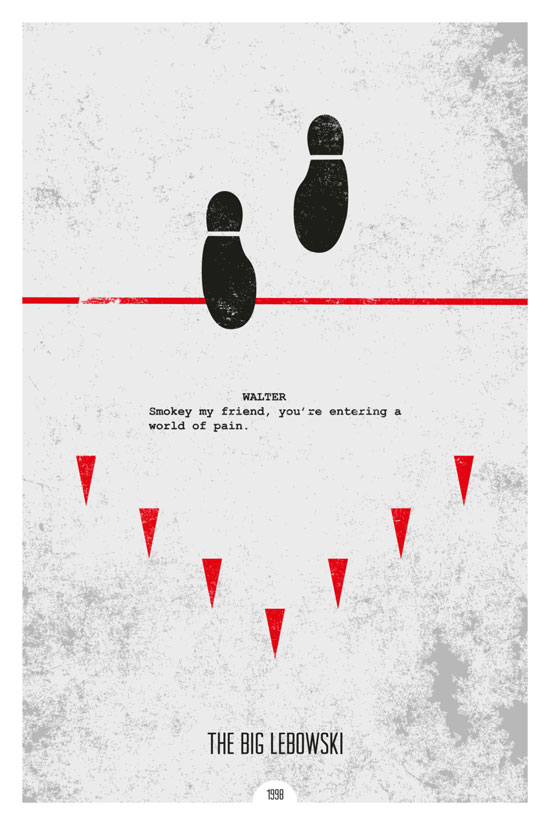 The Shawshank Redemption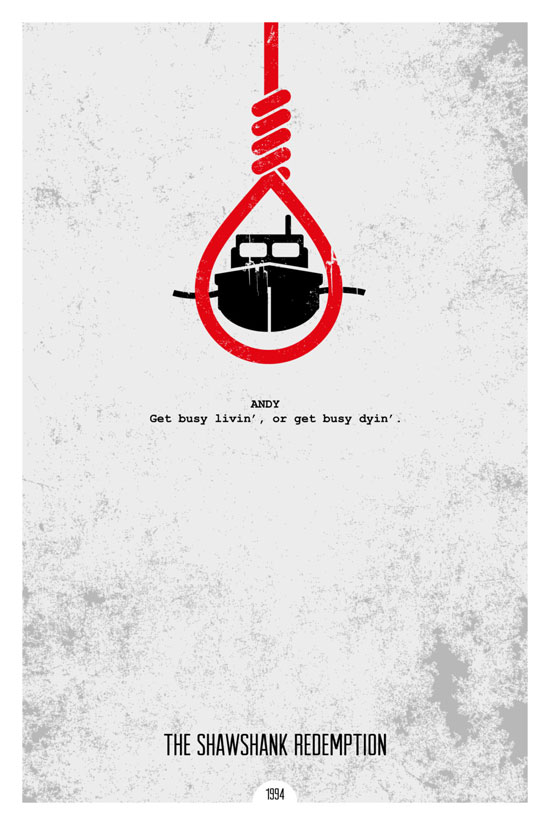 Blade Runner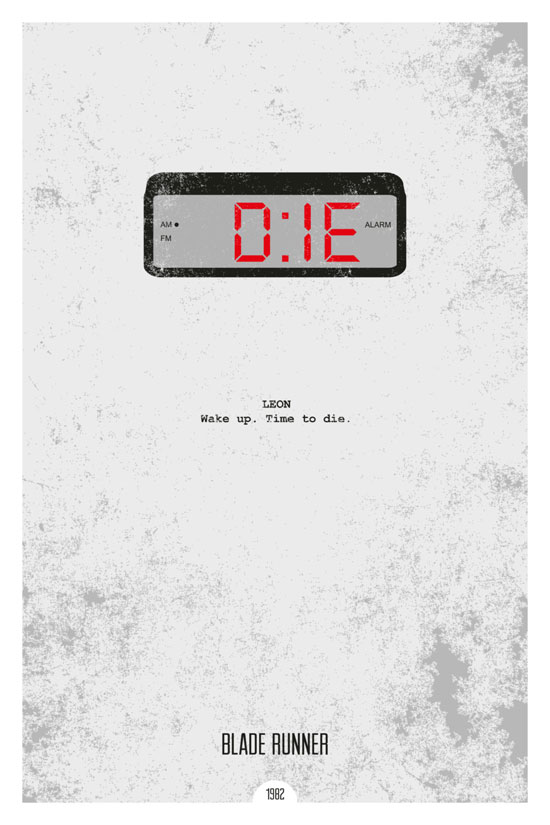 The Dark Knight Rises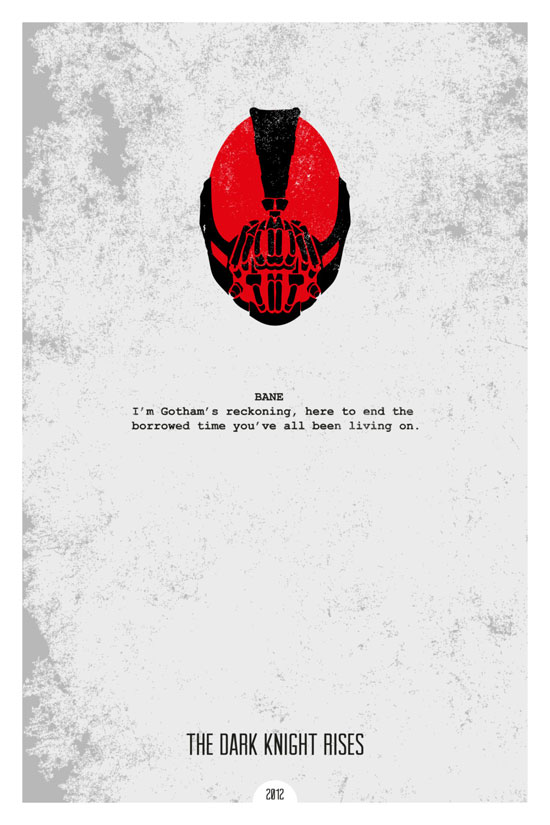 The nightmare before Christmas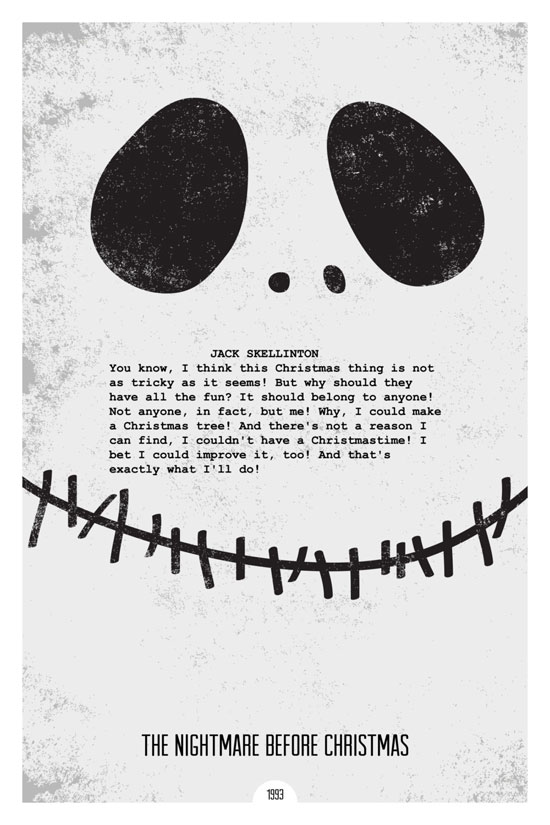 No country for old men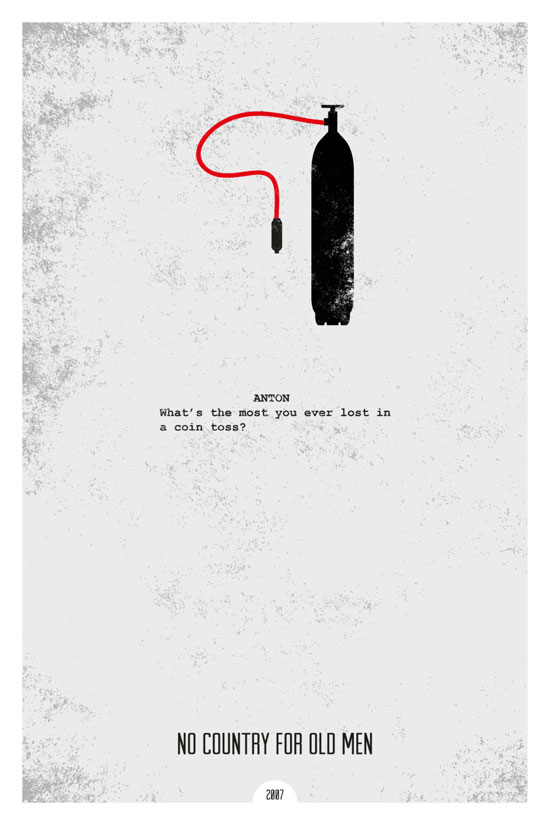 Django unchained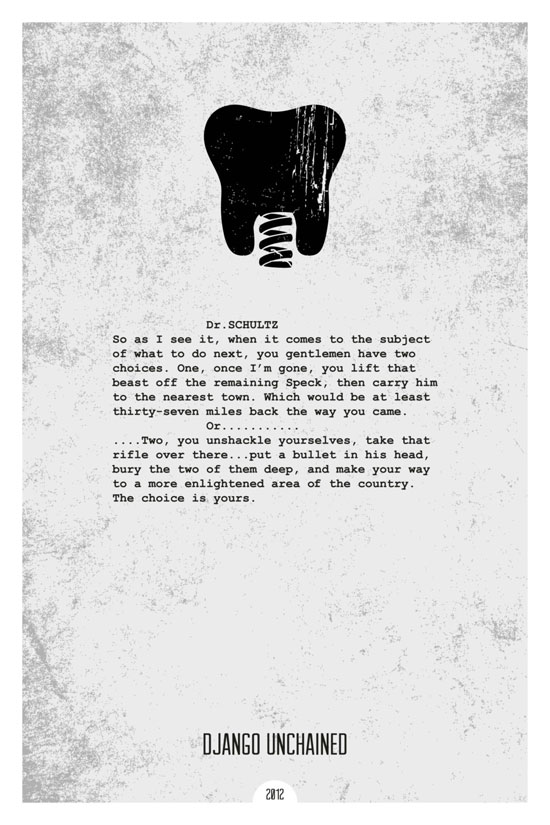 Casino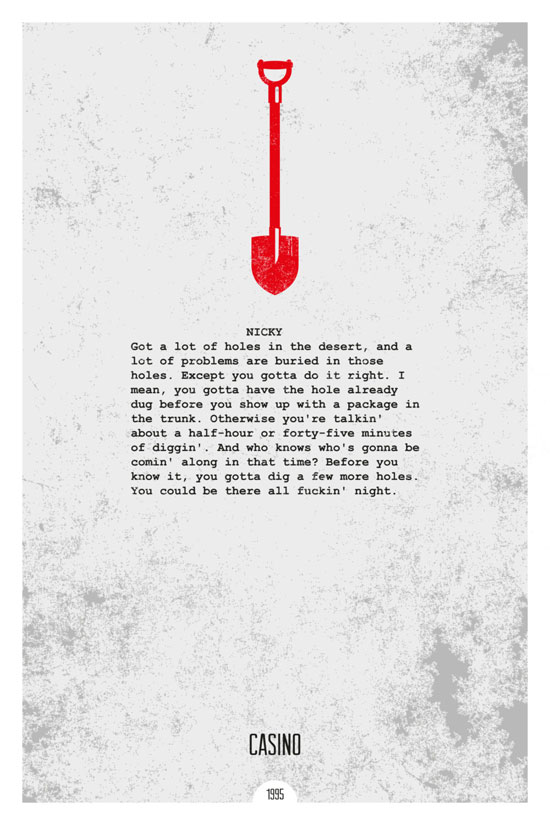 Inglorious Basters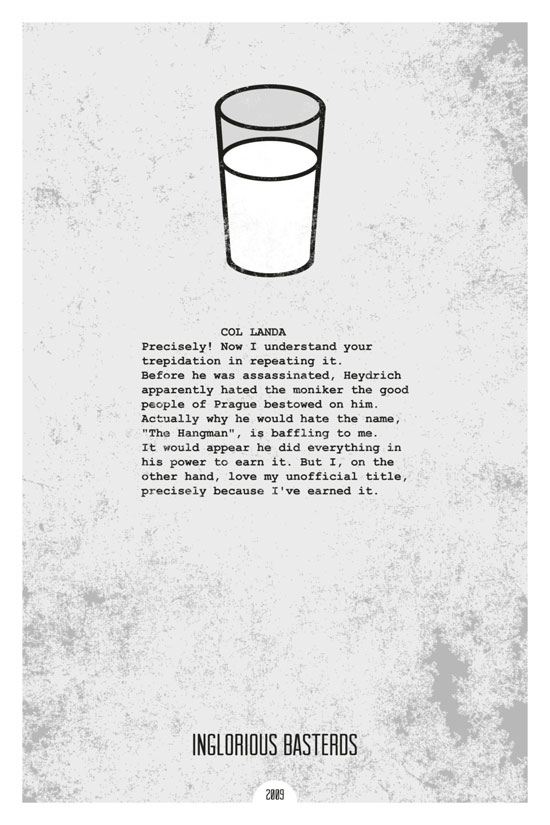 Good Will Hunting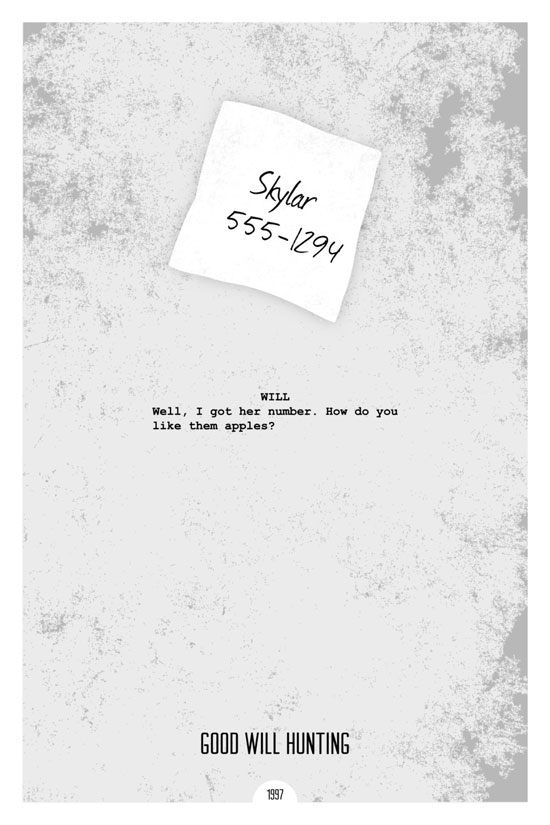 Django unchained v2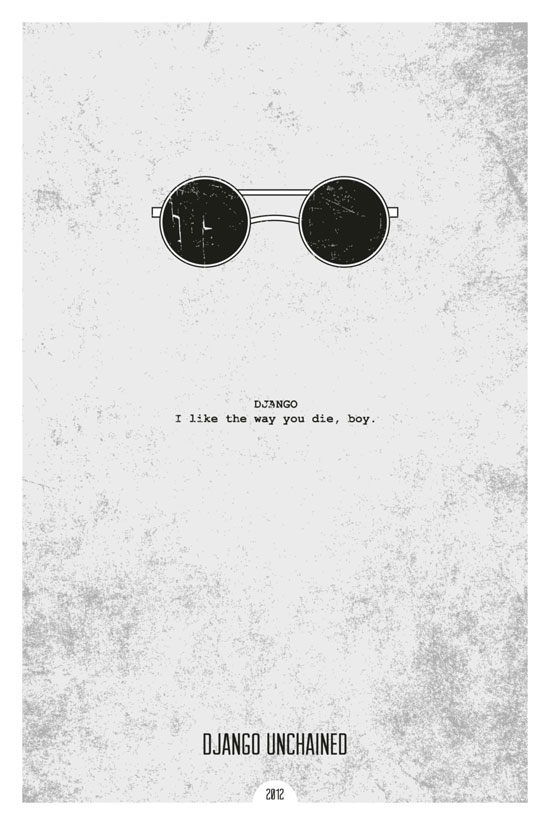 Sin City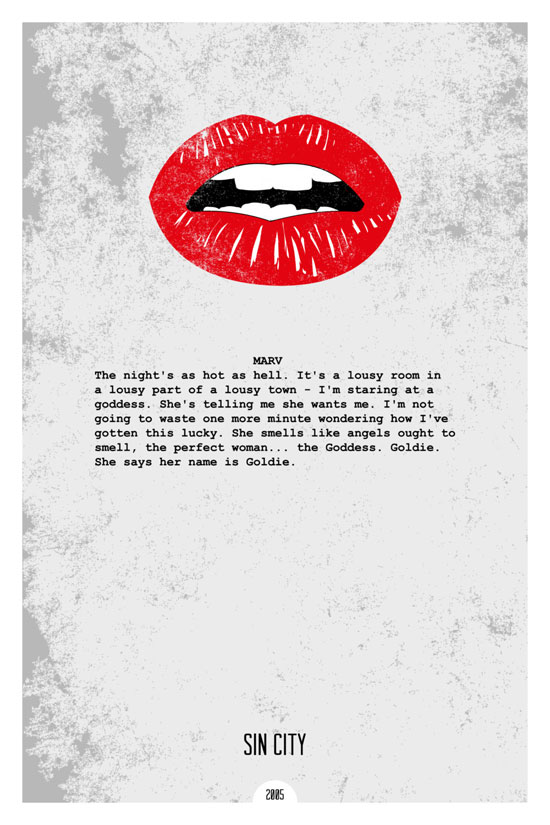 American History X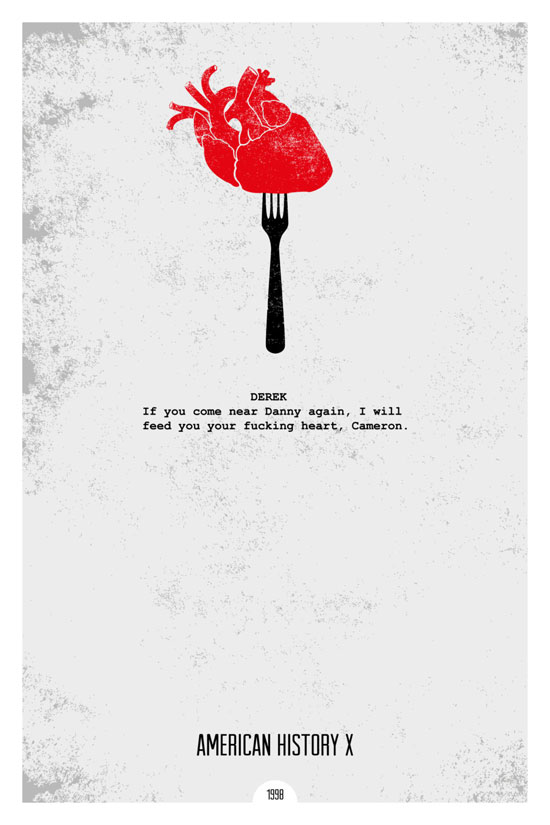 Blow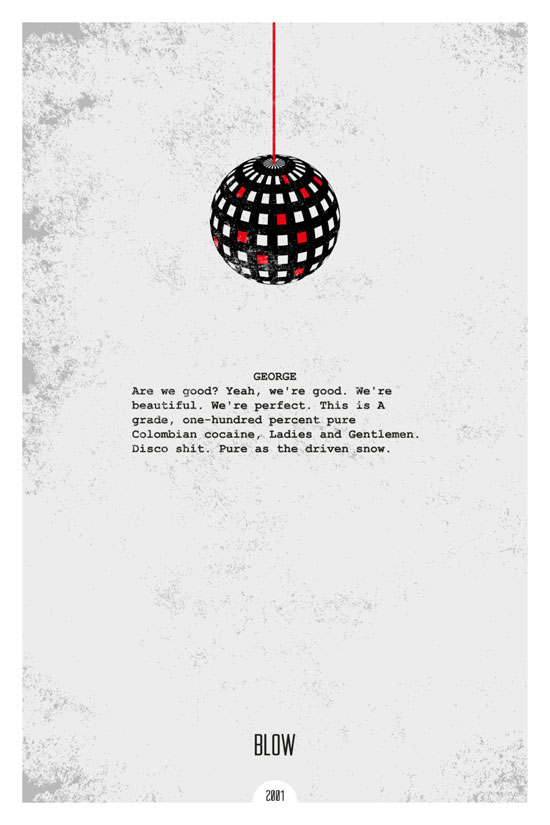 Old School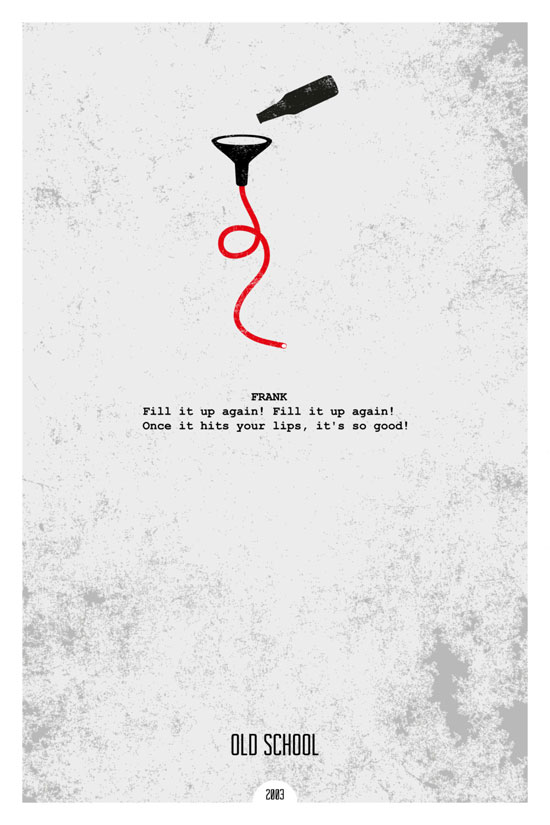 The social network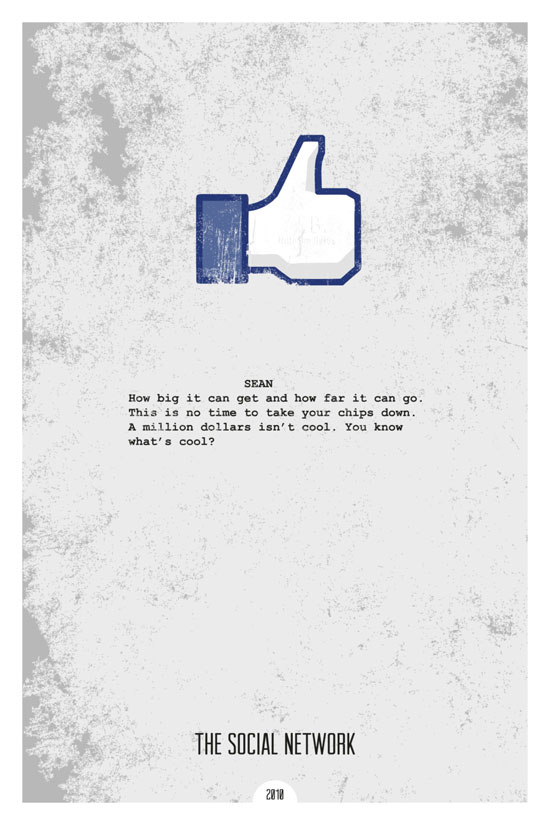 Cobra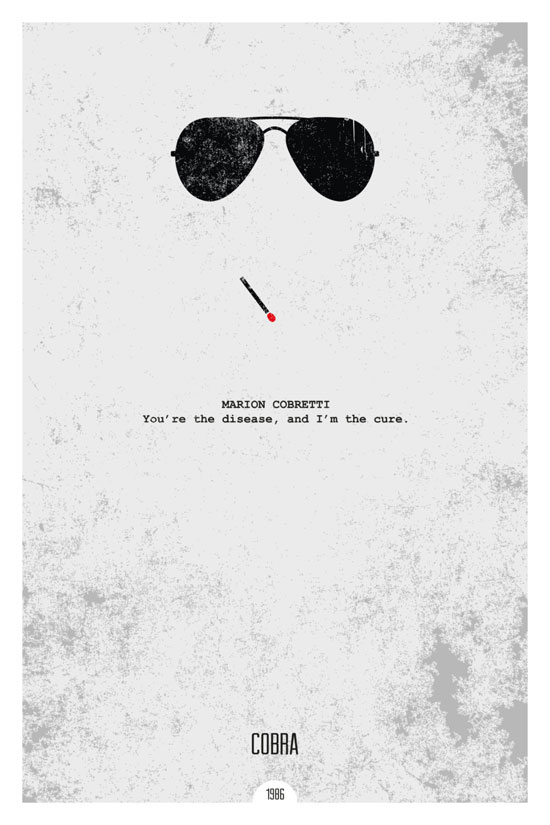 The amazing Spiderman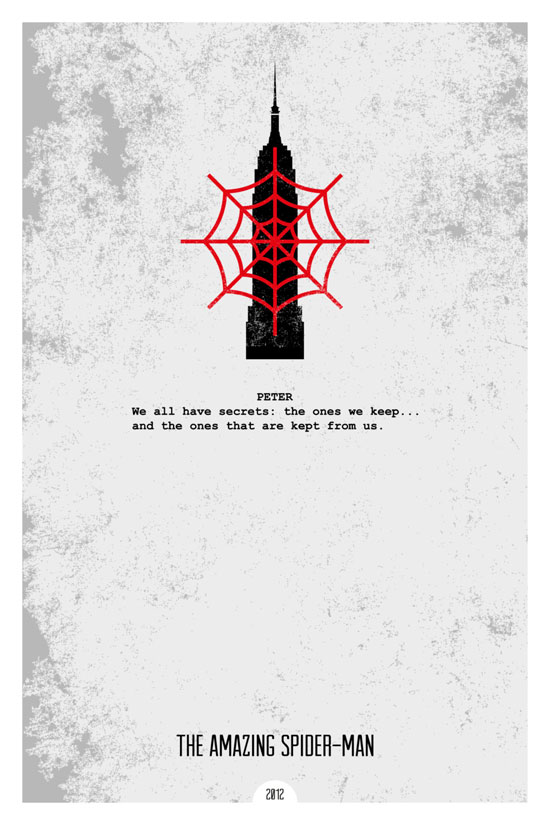 Contact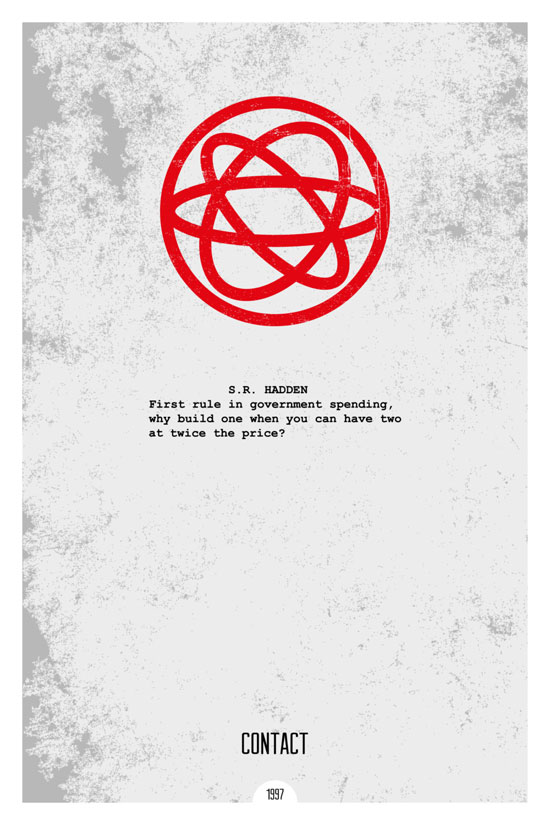 Mulholland Dr.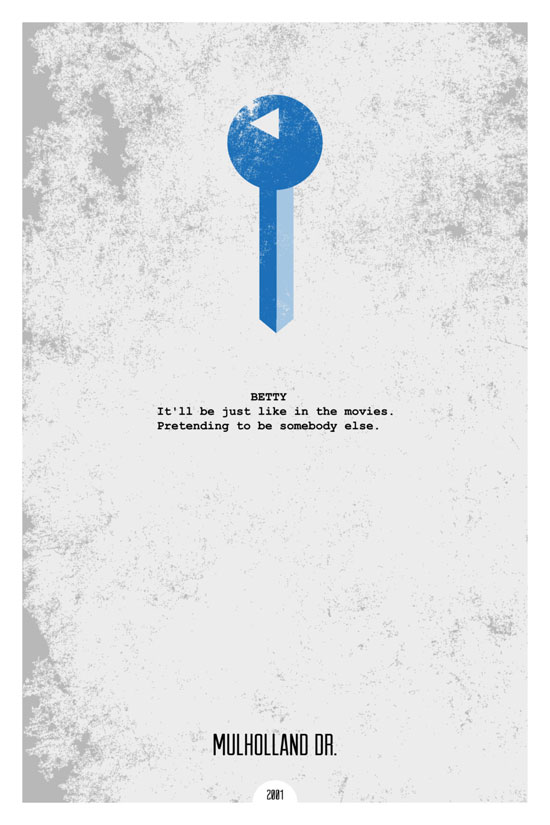 The Godfather