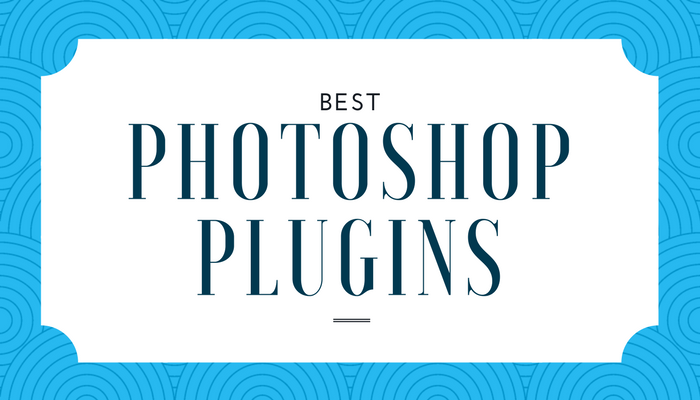 Photoshop is a powerful graphic design software that enables designers to work with both raster and vector images. The incredible algorithms and unmatchable user-friendly interface have helped this design software become a top choice on the market. Yet, what makes Photoshop truly unique is the impressive collection of free and premium plugins that designers can use to facilitate their work.
Here are some of the top Photoshop plugins you purchase or can download for free.
The Uberplugins collection contains 14 unique plugins for Photoshop that will help you manage your files, insert third-party embeds, change layer spacing, and more. The collection contains both free and premium plugins that you can download directly or purchase at a reasonable price. The plugins include functions, such as locating specific fonts, batch import and export options, turn paragraphs into columns, etc. With the plugins, you can also instantly insert free handpicked user images into your interface design or browse among 30,000+ free stock photos.
This Shutterstock plugin allows you to browse, manage, and edit stock photography directly in Photoshop. It not only saves you the inconvenience of constantly switching between browser tabs and desktop software but makes photo selection a natural, fluid experience that's neatly integrated with the designing process. You can play around with images, test ideas, edit, and retouch them prior to purchasing them. Once you get a license, the watermark will disappear and you will be able to continue your work without needing to start all over again.
Blow Up 3 makes photo zooming so precise that even ridiculous crime drama photo enhancements might look absolutely realistic to you after you've used this plugin. The innovative algorithm of this Photoshop plugin converts pixels into vectors to achieve extreme precision and easily smooth up images without loosing detail and quality. It can also be used for improving image quality after JPEG compression. This means you won't need to fret much when a client sends you a low-quality image for web and print projects.
Fluid Mask 3 is a freestanding app and a Photoshop plugin that makes background tracing and cutouts as easy as painting. The plugin facilitates masking and background removal by segmenting images into different objects that you can easily select, delete, and manage via the tool. The official website of Fluid Mask 3 contains some impressive examples of high-detail background tracing and has great tutorials that can get you started with the plugin's amazing features.
Messy layers can completely spoil your work process when dealing heavy-layer Photoshop files. With the help of PSD Cleaner, you'll be able to easily manage and organize your layers. This Photoshop plugin will scan through your PSD structure, locate the messy layers and allows you to quickly organize them via a neat management panel. With this tool, you can also easily locate and fix all CSS incompatible layers within your project.
Screen Snap is a premium Photoshop plugin created by PluginMate. What this plugin does is allow you to easily make high-resolution screenshots of your Photoshop projects. With Screen Snap, you can select as specific area or snap the entire screen. The tool can also help you generate a @2x version of your screenshot.
This Photoshop extension makes web design prototyping easy as a breeze. Velositey is an efficient Photoshop plugin that brings web template redesigning directly to Photoshop. It contains more than 60 templates you can use at the price of a social media mention. It makes website template creation quick and effortlessly helps designers translate their ideas onto the Photoshop canvas.
This Photoshop extension will help you easily, resize, color and name your CSS elements. What the plugin does is convert layer information, such as size, color, font-size, font-family, etc. into ready-to-use CSS3 codes. You can simply copy the code and use it direclty in the CSS code editor. Once you click on the element of your choice, the plugin will tell you how it should be placed on the Web.
With WebZap you can easily create web layouts based on a 960-degree grid system. This Photoshop plugin breaks up web pages into three main areas: navigation, feature, and fold. It also facilitates the creation process of form buttons and aids text styling across the entire layout.
Subtle Patterns is one of the most loved resource websites for seamless background patterns.  Besides its amazing library, the website also offers an amazing plugin that integrates the pattern library into Photoshop and allows easy browsing and image use.
Related articles:
Skillfully Swapping Faces In Photoshop Without Making It Noticeable