For those who work in graphic design, giclee printing will be a familiar concept. Favoured by artists, art lovers and professional printers worldwide, giclee printing is considered the gold standard for the creation of quality reproductions.
But what is it about giclee printing that separates it from more conventional printing methods? More importantly, under what circumstances does a printing process qualify as genuine giclee printing?
Giclee Printing – The Basics
At its heart, giclee printing (pronounced 'Zhee-Clay') is an advanced form of inkjet printing. Giclee prints are always produced using an inkjet printer, but not all inkjet printers are capable of producing giclee prints. To reproduce a traditional or digital image using giclee printing is to create a piece of immaculate quality, with a significantly longer lifespan than that of any comparable print.
The giclee printing process can be used to create digital reproductions of conventional paintings, drawings or photographs. It's also ideal for producing high-quality physical copies of digital works, created using computer software suites.
In all instances, giclee printing is a significantly more advanced and often costlier process than conventional printing. Nevertheless, the resulting prints take detail, quality, longevity and prestige to an entirely higher level.
Document Resolution
The primary defining factor of true giclee printing is the resolution of the print. By definition, a giclee print must have a resolution of at least 300 dots per inch (DPI). To put this into perspective, the average digital image is captured with a resolution of 72 DPI. This in turn means that a true giclee print has a resolution more than 400 times higher than that of a traditional digital photograph.
This higher resolution results in prints that present exponentially more detail and clarity than any comparable desktop print. Fragmentation is eliminated, along with other detail and clarity issues associated with lower-resolution inkjet prints. If the image produced has a resolution of less than 300 DPI, it is not a giclee print.
Pigment-Based Inks
High-end giclee printing technology also uses pigment-based inks, rather than the usual dye-based inks. In addition, the printer itself may use a dozen separate ink cartridges, in order to produce a much wider range of colours with extraordinary accuracy.
This combination of pigment-based inks and multiple ink cartridges once again enhances the clarity and definition of the final result. Traditional inkjet printers lack the capacity to replicate the exquisite output of a true giclee printer.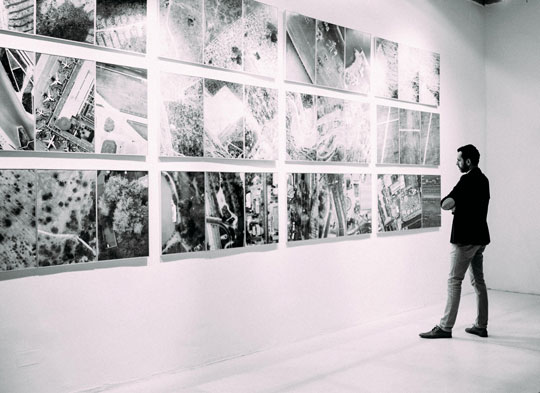 Choice of Paper
Ultimately, it's up to the artist or photographer to decide which type of paper to use for their prints. Nevertheless, the paper or substrate used in giclee printing needs to be of archival quality. This means a substrate that is 100% cotton or rag-base and acid-free.
It's possible to procure giclee printing services while opting for lower-quality substrates but doing so could compromise the quality and integrity of the result.
Incredible Longevity
Giclee printing may be comparatively expensive, but nonetheless represents an invaluable investment in your work. Pigment-based inks have the most extraordinary lifespan, often going up to 100 years or even 200 years without displaying noticeable signs of fading. If looking to create long-lasting prints to be proud of therefore, there's really no comparison.
You may also find that giclee printing specialists have the capacity to produce much larger and more unusually shaped prints than a more typical printer. Great for printing large copies of your work for display purposes, without compromising on quality, clarity or definition. A brief inspection of a premier giclee print is all that's needed to understand its status as the gold standard for artists and photographers worldwide.
Shop Around
If you've decided to reproduce your work via giclee printing, it's important to be strategic with regards to whom you work with. While giclee printing may have certain defined standards, this doesn't mean that all giclee printing services are of the same high-quality standard. In terms of the equipment they use, their approach to the printing process, their attention to detail and so on, there may be significant gaps from one service provider to the next.
Do your research, ask the right questions and view samples of their work where possible. Check out as many online reviews as necessary, in order to see how they perform when put to the test. Most importantly of all, seek assurances of their commitment to genuine giclee printing, along with guarantees of quality and consistency when ordering multiple prints.