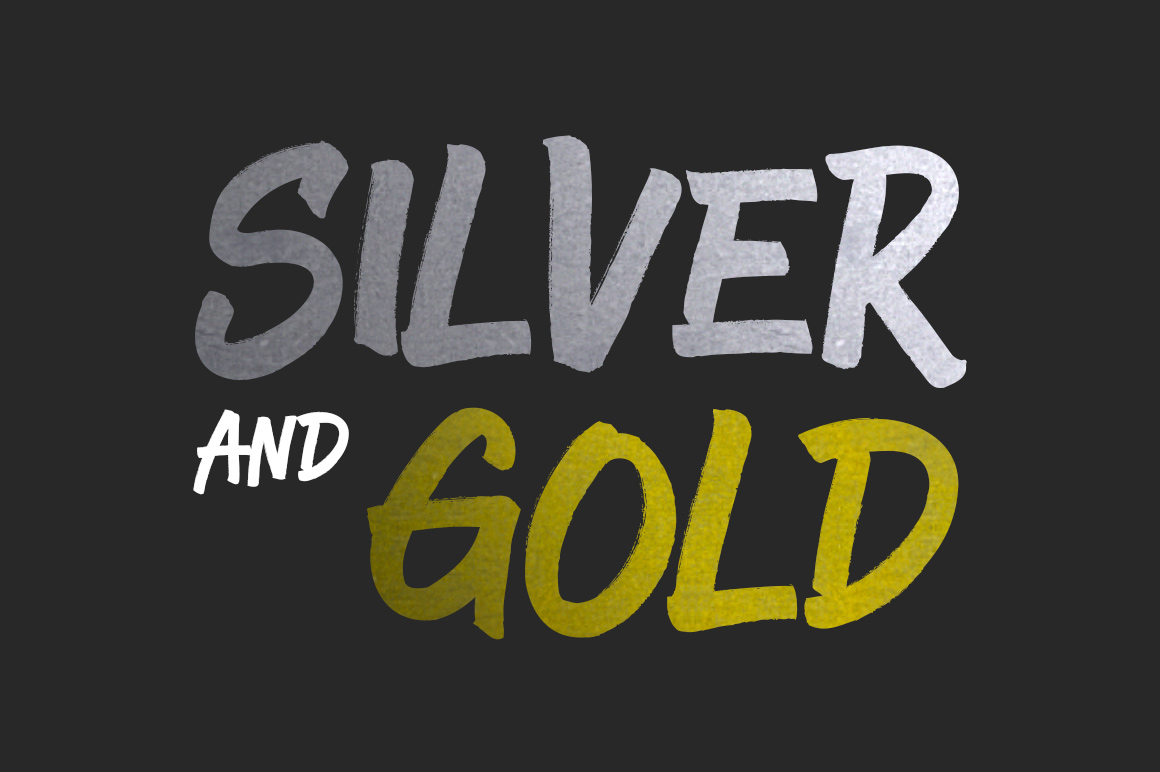 Add Gold/Silver Effects in One Click 5.00/5 (100.00%) 3 votes
Download this free set of Gold and Silver textures by SparkleStock. These Photoshop styles let you add gold/silver/rose-gold textures to your layer in one click. They're a great way to make text look fancy without doing much.
Examples
How to Use
After downloading the file, extract the ZIP file. You'll find an ASL file. Doubleclick on the ASL file and it should show up in your Styles pane (Window > Styles). If you don't see it here, drag and drop the ASL file directly to the Styles panel.
Once the styles are loaded, create any text or shape layer then select a style. The effect will be applied instantly. For better results, doubleclick on the styles in the Layers panel. Start by adjusting the pattern size. The patterns are 300 DPI which means that if your document is also 300 DPI, then you can set the pattern size to 100%. If you're working on a lower-res image, such as 72 DPI, set the pattern size to 25%.
Next, you'll want to adjust the lighting. Go into the Gradient style and edit the gradient. Tip: You can drag the gradient around in your document window like shown in the video below.
Download Silver and Gold Photoshop Styles
The free version comes with 9 styles. Upgrade to the pro version for all 24 styles.