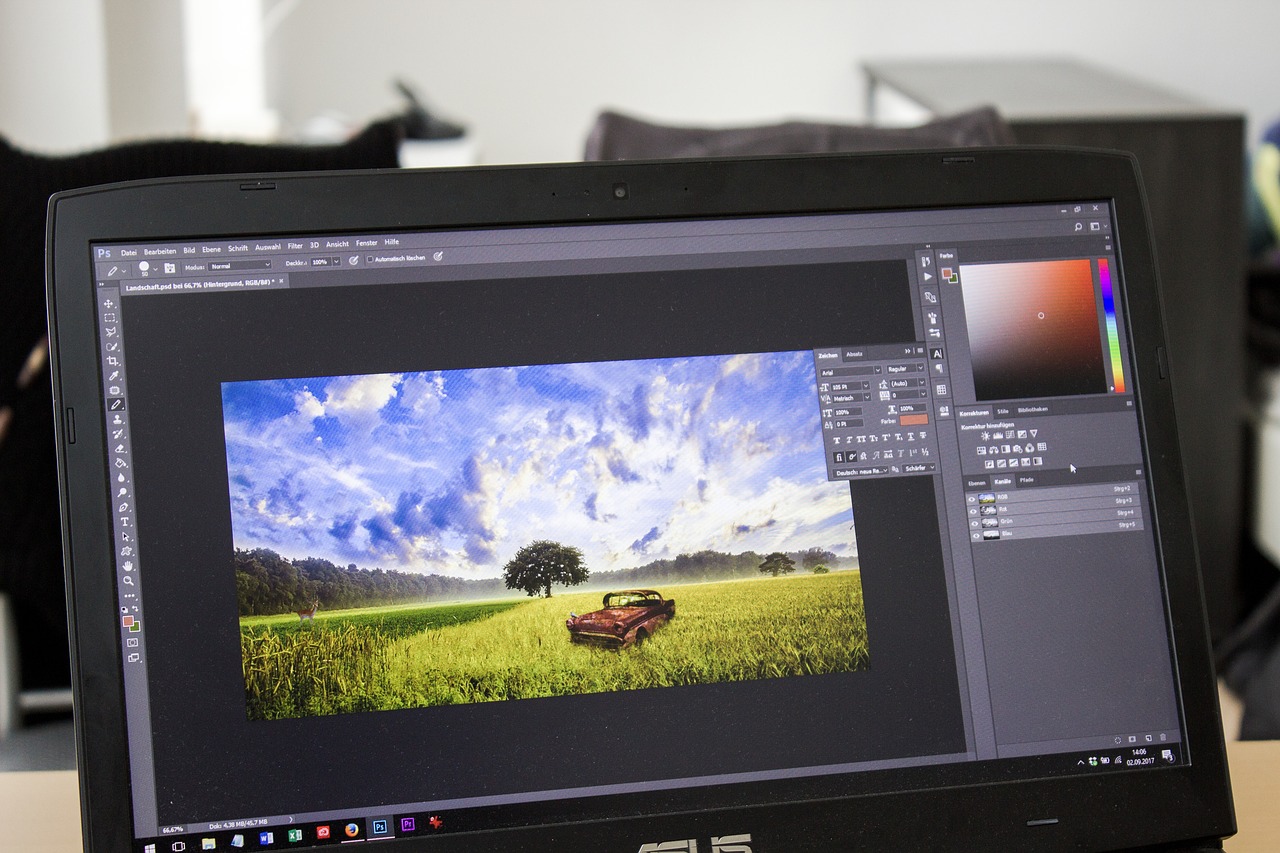 Digital skills are very important nowadays. As the internet and technology govern more aspects of our daily lives, learning a few digital skills could be helpful in the long run. Beginner Photoshop tutorials are everywhere and are available on almost any platform.
Is Photoshop hard to learn? The answer could be both a yes and a no. Yes, since all the resources are available (paid or free) with just one click on the internet. And no, if people don't actually exert time and effort to learn the skill. It is not something that could be perfected overnight.
However, starting up a lesson is the first step to learn how to do Photoshop. Here are a few beginner Photoshop tutorials available on the internet:
Video Tutorials
Since Photoshop is such a visually-reliant skill, learning it through videos is very helpful. There are a ton of video tutorials for Photoshop on platforms like Facebook and Youtube. It is just a matter of choosing which one fits your learning style and learning goals. Here are a few examples:
Photoshop Tutorials
As the name suggests, it is a channel entirely dedicated to a variety of tutorials for Photoshop. There are videos specifically for certain tasks or tools. But the great thing is that there are playlists available that progress the lessons from basic skills to advanced mastery of the software. It also provides video tutorials for very specific designs like smoke effects on portraits, artificial skin cracks, and more.
Adobe Photoshop
What better place to learn Photoshop other than the creators themselves? Learning from Adobe Photoshop tutorials can help in maximizing the tools and functions available in the software. Through this, users could actually imagine the software and its use just as how its developers intended it to. In fact, the Youtube channel explains features through examples and even explores new updates in detail.
BlueLightning TV
With more than 800,000 subscribers, Blue Lightning TV seems to be one of the most popular Youtube tutorials about Photoshop. It explains the basics so clearly that anyone without the technical know-how could perform the tasks and activities that they provide easily. The channel also provides unique Photoshop designs for beginners.
Free Tutorial Websites
For some people reading detailed text about Photoshop is a good way to learn how to use it. Sometimes, it is difficult to learn just by following videos. A step-by-step procedure is needed to learn the subject better. Here are a few of the best Free Tutorial Websites available:
This is one of the most detailed free tutorial websites available for Photoshop. The basic tutorial is offered for free with a 30-day calendar. A new lesson per day is a great way to not overexert learners. This learning plan also provides ample time for the user to learn, digest, and practice the lesson. Pro tutorials are available at an affordable price. This provides a deeper understanding of the software with a specific skill or design tutorials.
This particular tutorial website is one of the most popular because they update their content to meet the latest releases of Photoshop. Photoshop Essentials ensures that Photoshop is not hard to learn for new users. There are detailed basic tutorials that vary from photo effects, text effects, and overall photo editing.
What is great about GCF is not only is it free, it also provides a concise tutorial of Photoshop basics. There are three introductory sets, six basic sets, five bonus lessons, and a quiz at the end. This is self-paced where learners could learn the topics slow or fast depending on how quickly they could pick up the lessons. The quiz is also a good way to gauge how effective the lessons are.
Online Learning Platforms
For many people, a structured learning process is best to learn new skills. These online learning platforms provide beginner Photoshop tutorials and lessons based on a syllabus. Here are a few examples of the best online learning platforms for Photoshop:
For less than $4 a month, lessons up to 10 people is available with HowNow. They also offer chat support for that price. It starts with measuring the actual skill of an individual about the software. Then it curates an effective lesson plan that will fit the level of knowledge the person has about Photoshop. The online platform also ensures progress tracking, as a way to prove that Photoshop is not hard to learn.
What is great about Coursera is that it provides the lessons for free. What comes with a price would be certifications. If you are just after really learning Photoshop, then learning it for free on Coursera is great. The syllabus on Coursera is very detailed. It offers a schedule, assessments, lessons on video, and transcripts of videos.
Give 50% Off, Get 50% Off! Invite a friend to get started on Coursera. You'll both get 50% off a course or the first month of a Specialization subscription when your friend makes their first purchase.
This is also one of the affordable learning platforms that provide beginner Photoshop tutorials. What is good about Udemy is that within the platform, there are multiple tutorials available from various sources. Users could choose depending on price, origin, or style of teaching.
Author:
Sangalang Kristine
Civil Engineer by profession, Writer by passion. Serving readers since 2014 on different niches like Science, Current Events, Tech, and Travel.