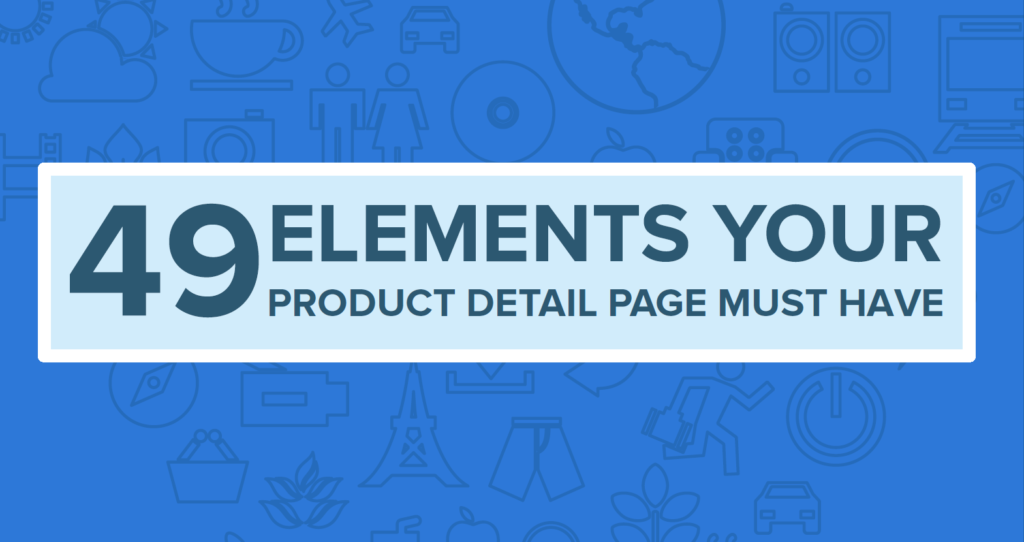 The product page is often underestimated. Business owners tend to focus more on the SEO, ad campaigns, landing pages, and other such aspects of their website. They forget that the product page is their sales pitch and should be optimized accordingly. And the important thing is you do not have to optimize each and every product page, especially if you sell thousands of products. If you have the basic structure in place for the product page template, you are good.
The basic structure of the product details page is very simple to understand and implement. Your page should be optimized for mobile screens, load quickly, and perform equally well on all browsers.
As you can see from the infographic below by 99MediaLab, a well-designed product details page will have three sections. The section above the fold will contain all of the important information that your prospects need to know immediately. This includes the phone numbers, company logo, a brief product description along with pictures of the product, and the CTAs.
The section below the fold includes a detailed description of the product along with any reviews you might have. The footer should include essential information that people may not immediately need but would like access to. For example, it should include links to the About Us page, Contact Us page, information about any certifications and licenses, etc. Such product pages are easy to navigate and will help increase the conversion rates, especially if the content and graphics are good.
Ecommerce Product Page Design Infographic

Source: 99MediaLab.com