Find below 45 web tools and services that you should try.
These solutions will help you save time and money, being the very best in their industries:
– WordPress themes and plugins
– Website builders
– Design blog that covers all the useful info about UI/UX design, branding, mobile and web app development
– Logo builders
– WordPress full support
– Icons and cool graphics
– SEO agencies
– Web design and web development agencies.
– And much more.
Don't rush the article as you might miss something highly useful for your projects.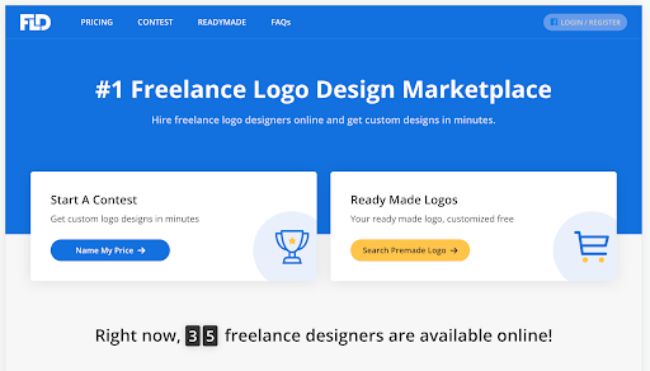 FLD is a unique freelance logo design marketplace serving the needs of both clients and designers. Clients can hire freelance logo designers online by naming their own price (from as little as $50) and get custom designs within minutes. 
In addition to the logo contest model, FLD also features a premade logo store containing non winning logo designs from previous contests. You can search for the design you like, get it customized by the designer, and receive a complete logo package including logo copyright at a fraction of the cost.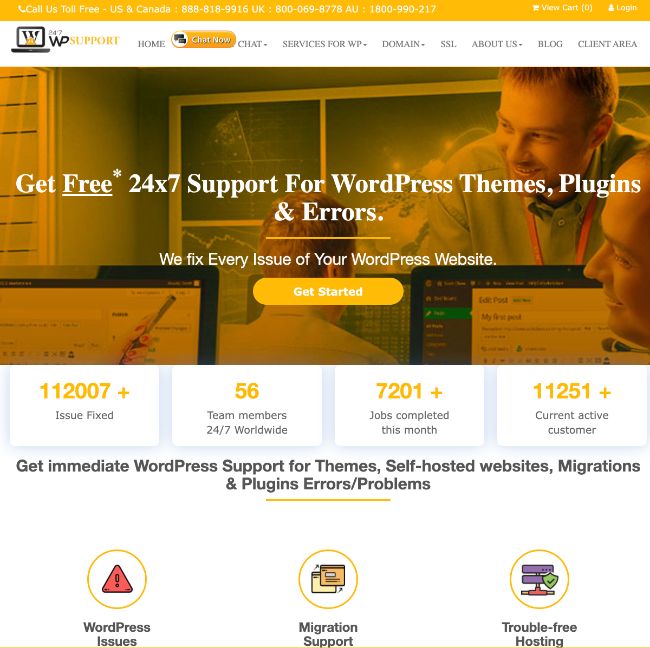 How much time you spend each week repairing, fixing, and maintaining your WordPress website? Wouldn't be better to use this time to grow your business. This is how professionals do.
If you want to make this next step in your business journey, hire 24x7WPSupport and let these experts do everything you need for your WordPress website.
Rates are budget friendly and it is very simple to work with this team.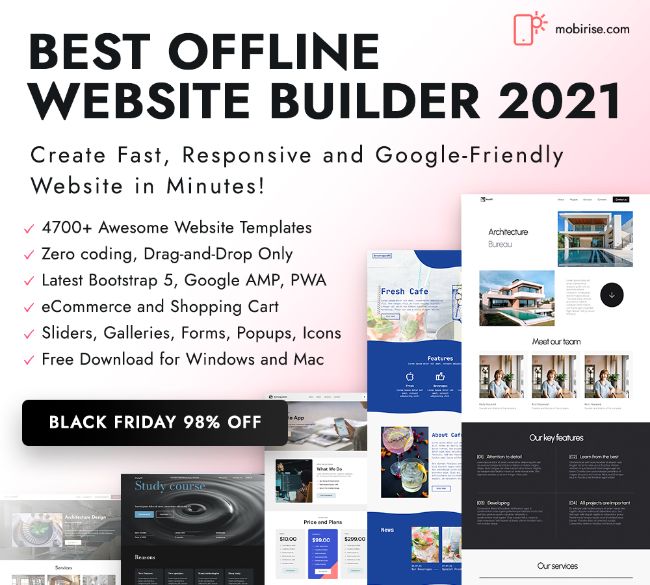 Mobirise is the website builder that you will love from the first minute.
It is loaded with the largest library of website templates – almost 5,000 unique designs. All websites created with Mobirise are unique, are optimized for sales and speed, and are 100% secure.
Give it a try.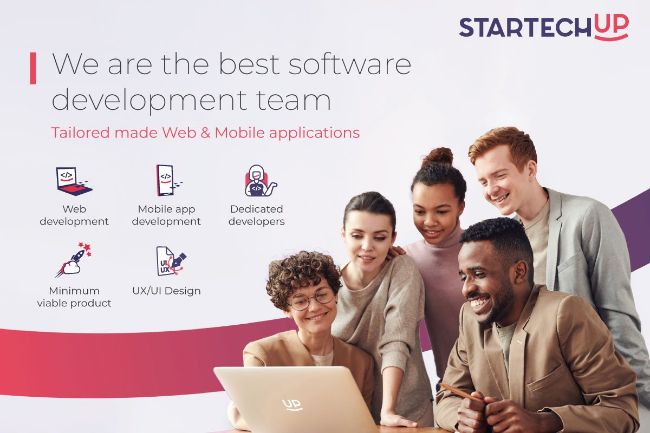 Startechup is a highly popular and appreciated software development team.
They will help you with:
– Web development
– Mobile app development
– Minimum viable product
– UI/UX design
Get to know more about Startechup by visiting their Software development services page.
You will find budget-friendly rates, and a team of experts that can handle any project you give them.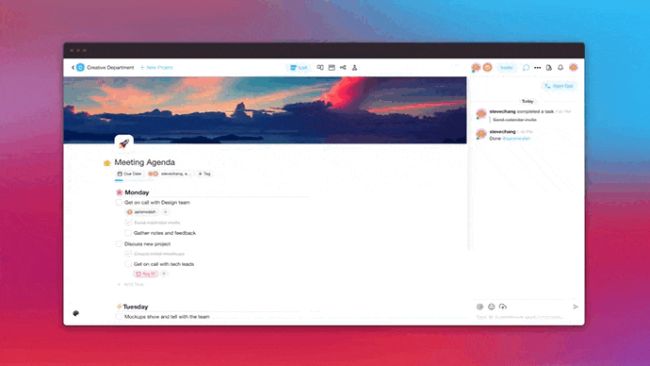 You are working with remote teams and you need a reliable, complete, and simple to use collaboration tool?
Say hello to Tasakde, probably the best app in the industry that remote teams use.
It is fully customizable, quick, feature-rich, intuitive, and very simple to use.
Get started with Taskade by choosing the free forever plan or a paid plan.
Use this coupon code: BlackFriday2021 for any workspace upgrade. Select "Add promo code" on checkout, enter the code, then hit "Apply". 
This will apply a 50% OFF lifetime discount to your subscription.  Enjoy and feel free to invite others to your workspace!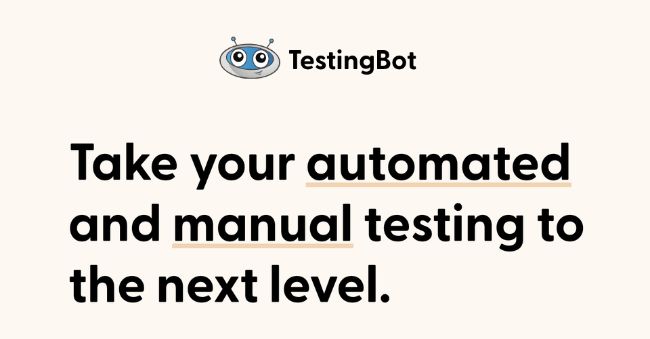 TestingBot is a powerful platform for doing all kind of tests (cross-browser testing, visual testing, live testing, etc.) with 9+ years of experience in the industry.
It is used by all kind of companies, including corporations like Microsoft, Fox, and Grammarly.
See how it works by starting a free 28-day trial, no credit card required.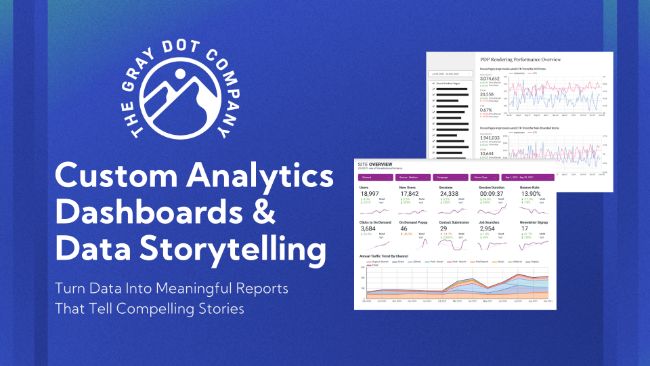 How can you make the right marketing decisions when your dashboard is filled with tons of highly different, and often meaningless, data?
We all know how hard it is to work like that and many of us also know the other way that consists in using custom analytics dashboards that show only the analytics that we choose to see. This second way is much better and helpful.
Let the consultants from The Gray Dot Company craft you all the custom analytics dashboards that you need.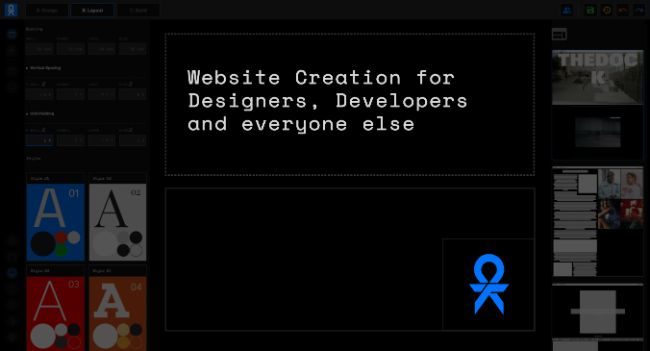 TheDock is a smart and simple to use builder that will help you craft your dream WordPress website, in a matter of minutes, in a highly visual way.
The builder works flawlessly, it is quick, and very simple to use.
Give it a try.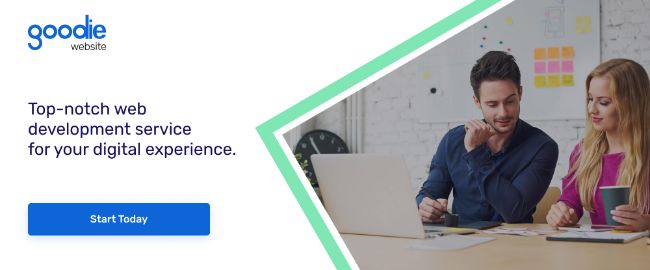 Goodie is a top-notch web development service that will help you with:
– Custom WordPress websites
– 1-10-page websites
– Email newsletter templates
Get a free quote.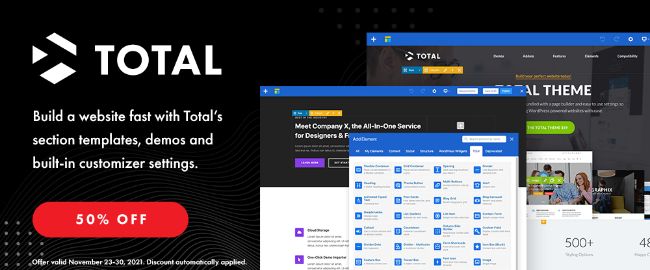 Total is a premium WordPress theme that you will use to build any kind of website you need, without effort.
Start by choosing one of the 45+ stunning templates included, and then use the powerful and intuitive drag and drop builder to make all the customizations you want.
50% Off for Cyber Week / Black Friday!

Complete SEO is responsible for crafting some of the best SEO strategies in the world for companies of all sizes and industries, helping them reach insane targets.
Get a free quote.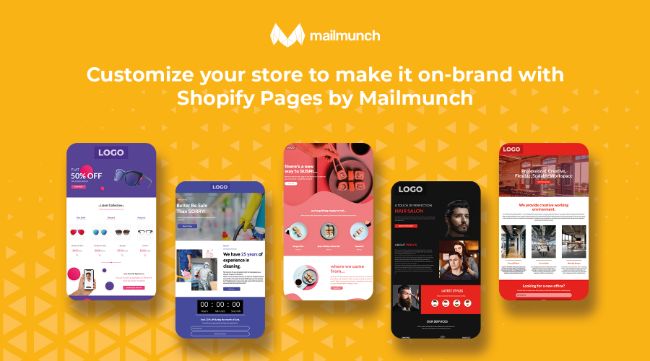 No matter how well your Shopify store conversions are, you can still improve it.
Use Shopify pages by Mailmunch and create fully custom pages:
– Product pages
– Home pages
– Collection pages
– Password pages
And right after a hurdle free journey, customers will be overjoyed by decreased bounce and cart abandonment rates boosting conversions!
Mailmunch's solution is by far the most effective and simple to use in the industry, being loaded with all the bells and whistles.
Sign up today and make your Shopify store stand out of the crowd.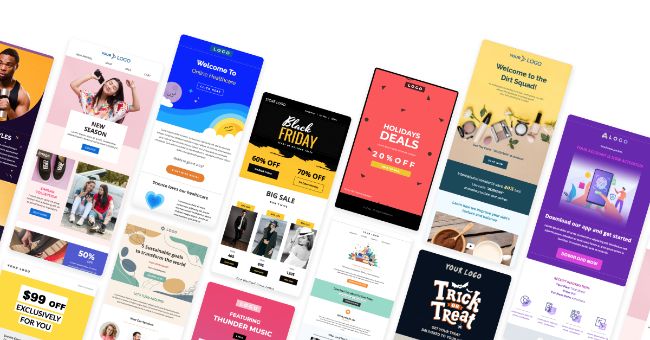 Unlayer helps the world with stunning email templates for webinars.
All of them were crafted by experts that know exactly what is needed for webinar emails to convert and to be engaging.
Browse them and pick the one you like. Then you will use the intuitive drag and drop builder to make all the edits you want.
And you are done.
Send you email and watch how well it converts.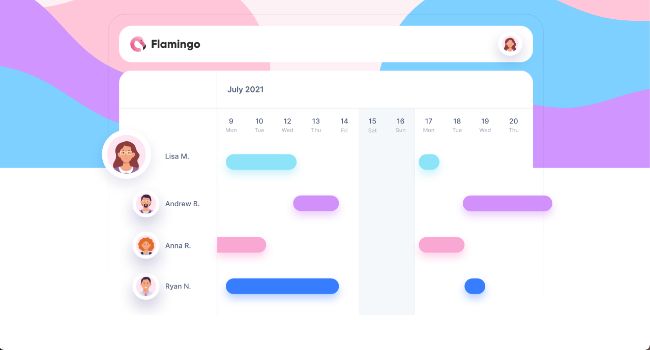 Flamingo is a smart leave management for remote teams software that will help you save time, and get rid of errors.
It is integrated with Slack and it comes with awesome features.
One example if that Flamingo encourages remote teams to get regular breaks, this is a proven method that boosts productivity.
Start using Flamingo.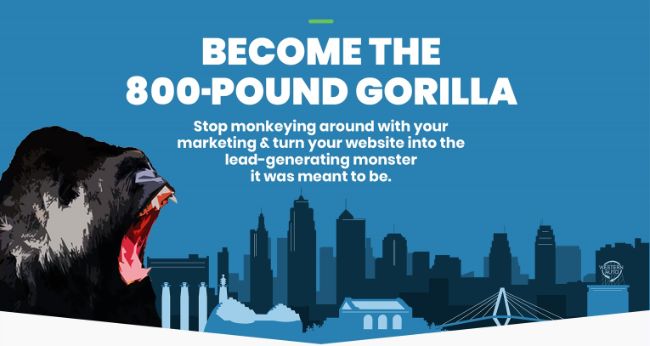 Kansas Web Design & SEO is building amazing websites that rank high in search engines.
They have huge experience in both web design and SEO, and they love to create smart, unique, and creative designs.
Get a free quote.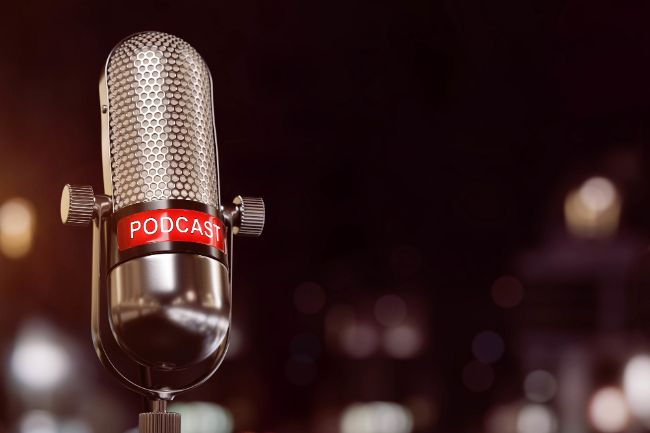 You are looking for the most comprehensive article about podcast booking companies?
Here it is. You will find all the information you need to make the right decision.
Select the podcast booking company that works best for you and start podcasting.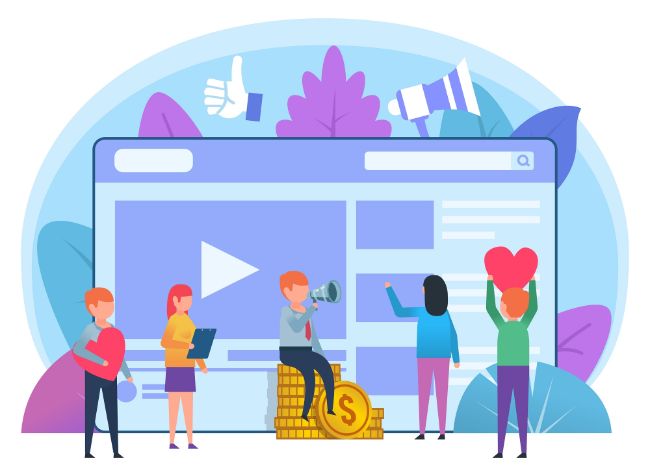 BloggerLocal is writing local business reviews, helping the world with accurate and highly comprehensive information.
Take a look.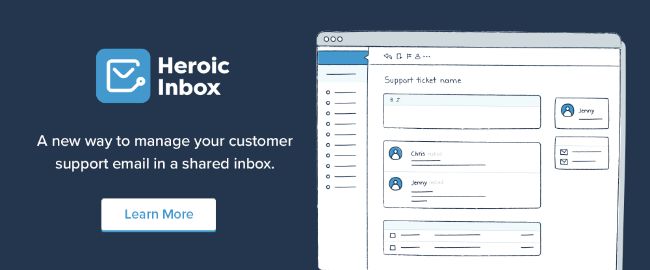 Heroic Inbox is a premium and smart WordPress plugin that lets you manage customer support emails in a shared inbox.
See how it works.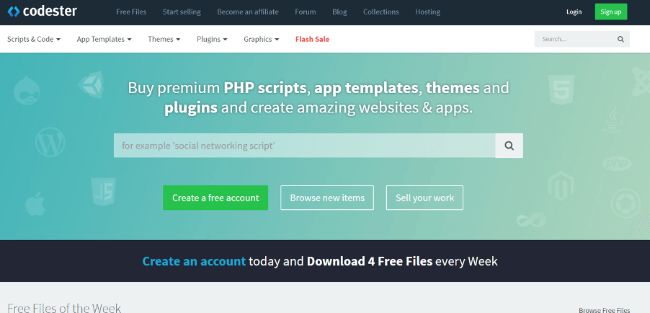 Codester is a huge marketplace that is loaded with tens of thousands of PHP scripts, app templates, themes, plugins, and more.
Browse Codester and pick everything you need.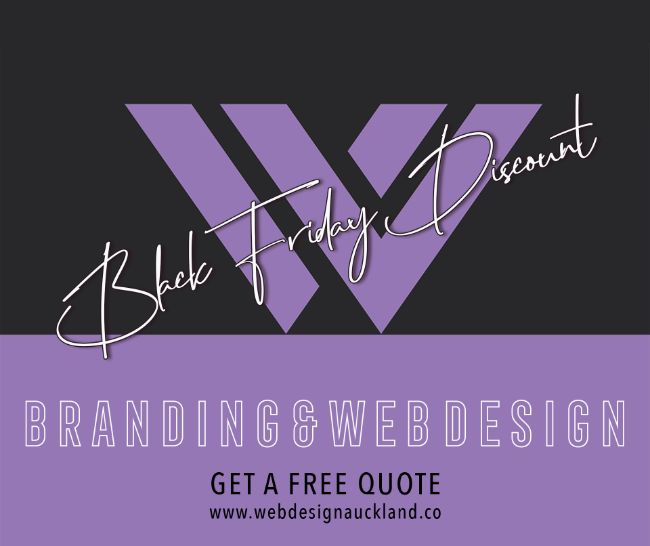 You are looking for these services?
Custom web design and development

SEO

Digital Marketing

Web Content Management

Hosting

Graphic Design & Print

Photography
AMG Web Design Auckland is having 20+ years experience in helping companies with all of the above. They put huge accent on delivering outstanding quality, no matter the immense effort they have to put in.
Get 20% discount for Black Friday and up until the end of 2021.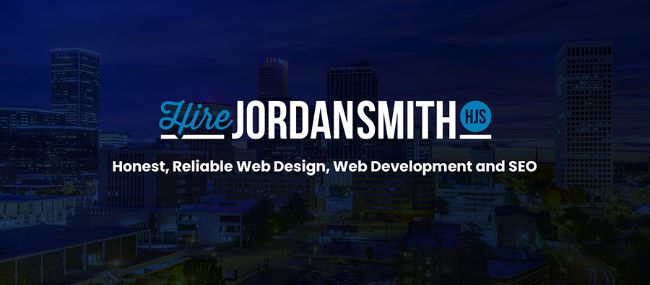 If you're in search of quality web design look no further! Hire Jordan Smith is a Tulsa web design company with many years of experience producing professional websites for businesses of all shapes and sizes all over the United States.
Whether you're a law firm or service company hoping to attract more clients, a blogger seeking to increase your online presence or an eCommerce store looking to increase sales, Hire Jordan Smith can work with you to create a strategically built website that will help you reach your digital goals.
Get a free quote from Hire Jordan Smith.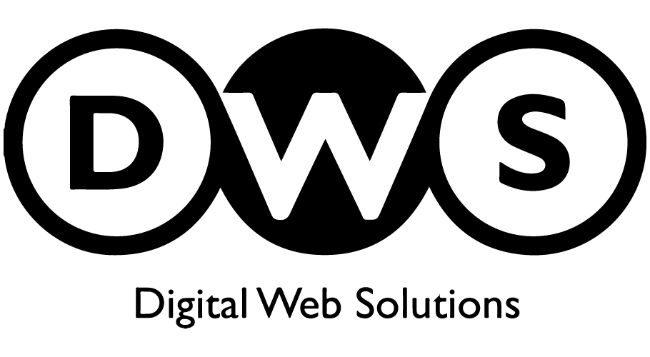 DWS is a highly appreciated international company that will help you with:
– Website and landing pages creation
– Smart marketing
– Efficient advertising
– Web development
– And even more
They deliver top-notch quality without ripping you off.
Get a free quote.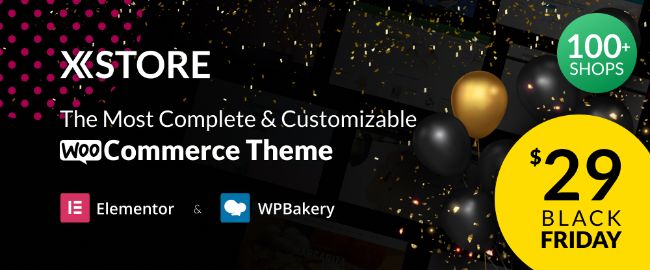 You have a WooCommerce theme and you want to boost your conversions and sales?
Use XSTORE and you will quickly achieve that.
The theme has a huge library of 100+ shop designs, and it is loaded with all the bells and whistles.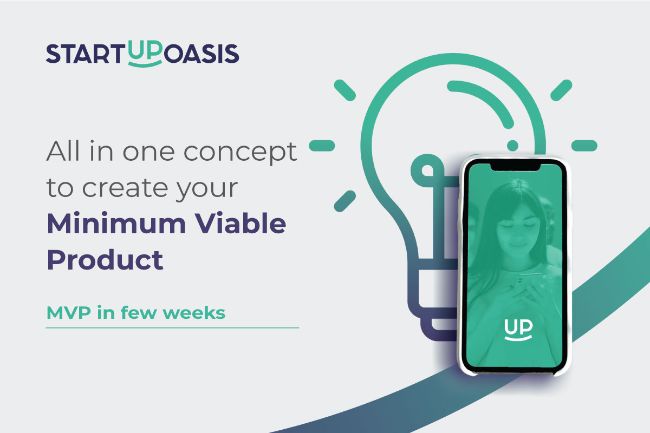 Launching an MVP is highly important, but difficult if you don't have the right partner next to you.
Startup Oasis is a team of experts in successfully launching MVPs for startups of all sizes and industries. They will help you from A to Z.
Visit the Minimum Viable Product Package page to understand more about Startup services.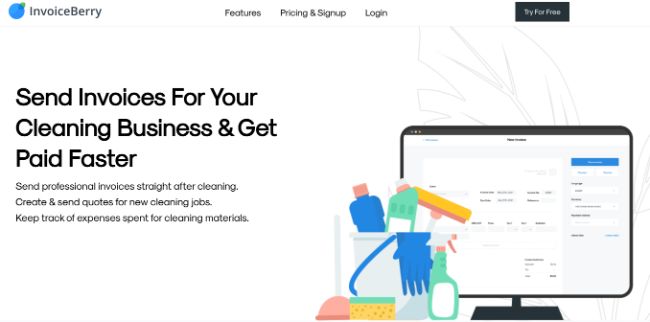 InvoiceBerry is a powerful invoicing software created specifically for cleaning businesses.
Use it to create professional invoices, to track expenses and payments, to create reports, and even more.
Start a free trial and see how it works.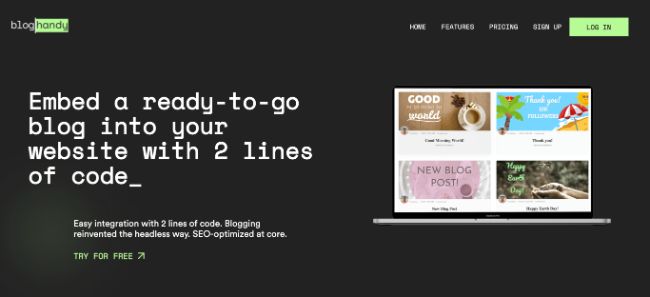 Bloghandy will embed a blog on your website, with 2 lines of codes, and in just a few seconds.
The blog looks fantastic and it is very simple to use. In plus it is SEO-friendly, helping your website rank high in search engines and getting great organic traffic.
Embed a blog on your website right now, for free.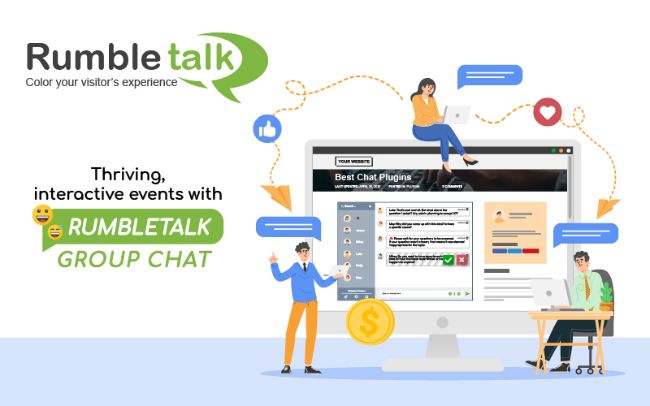 RumbleTalk is a powerful group chat software that is used by half of the planet, being loaded with all the bells and whistles.
Find out more about this smart solution.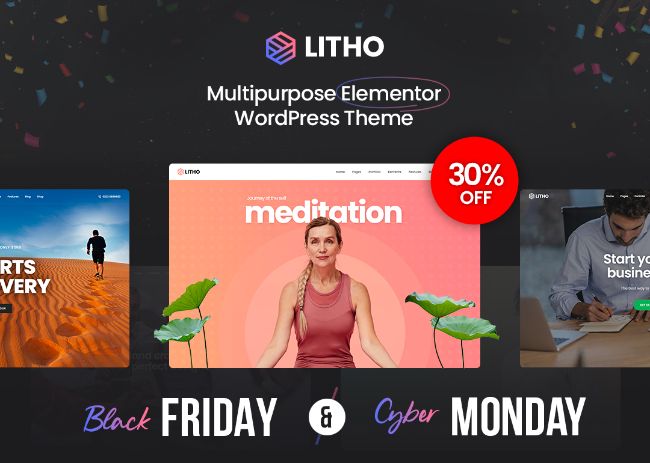 Litho is a multipurpose Elementor WordPress theme that looks stunning and which is very simple to customize, no matter what kind of website you want to create.
For Black Friday and Cyber Monday, Litho is sold with 30% discount.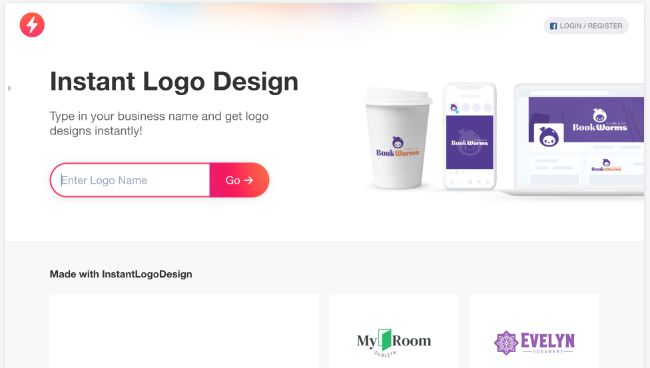 Instant logo design is an online logo maker that's extremely easy to use. Just type in your business name to get logo design ideas instantly. As you shortlist the design ideas you like, the logo maker will learn from your selection and generate more designs to your liking. If you need a simple and creative logo, be sure to check out this instant logo maker.
30. Brizy – The "no-code" website builder for designers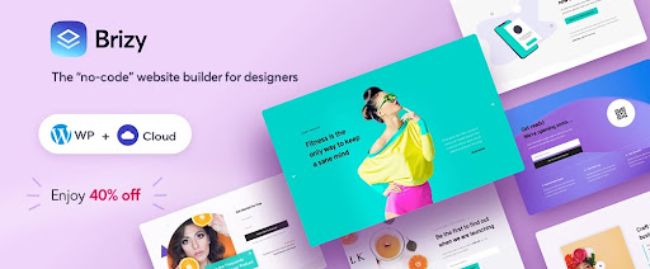 Brizy is a highly popular and appreciated website and landing page builder that is loaded with everything you need:
– Stunning templates
– Pixel-perfect elements
– Intuitive drag and drop builder
– Clean interface
Use it to create any kind of website or landing page you need. All designs are fully responsive and SEO-friendly.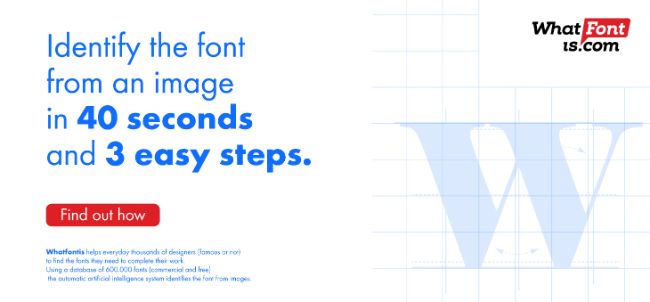 WhatFontIs will help you identify fonts from images, for free, in a matter of seconds.
The software is highly efficient, quick, and simple to use.
Give it a try.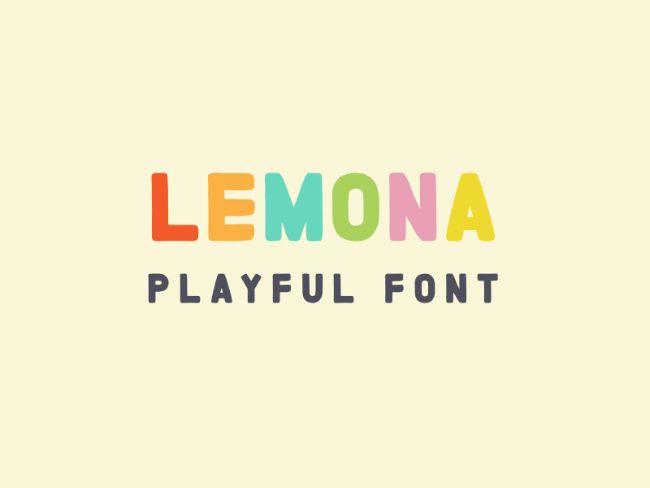 Lemona is a beautiful hand-drawn playful font for display headings and titles. The display font is pleasant to read on screen without strain.  It fits the projects that require fun and cheerful designs!
It works perfectly for creative projects such as logo, badge, invitation, packaging, apparel design, heading and title, poster, magazine, greeting card, printed quotes flyers and wedding invitation and more.
actiTIME is a professional time-tracking software that will heavily boost your business with intelligent data.
Find out more about this smart solution.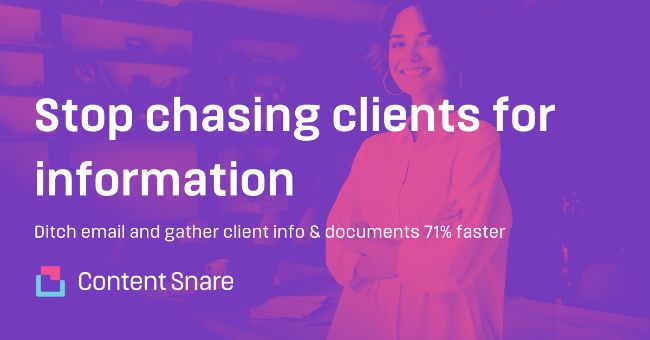 Content Snare was created specifically for people that work with content and which needed a quick and reliable way to collect it from their customers, without losing time.
The app is very simple to configure and use.
Give it a try.
35. Acowebs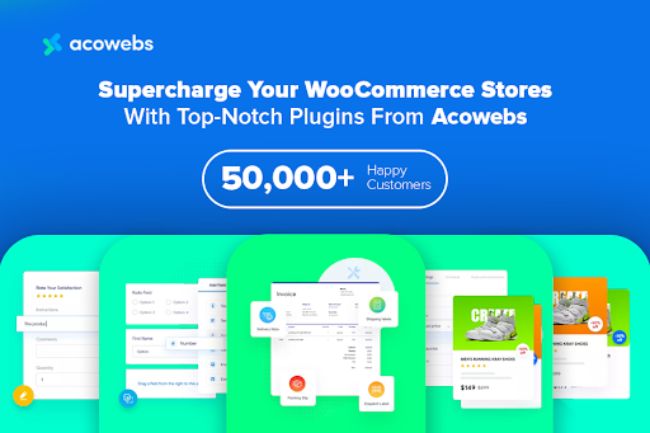 The WooCommerce Checkout Manager plugin by Acowebs is an all-in-one plugin that helps to manage the checkout page fields in your WooCommerce Store. It lets you easily edit, delete, move, and sort the field on the frontend. This is one of the leading plugins in its category with more than 10,000 users. The plugin includes a number of features from advanced functionalities such as field manager and multi-language support to the very basic option to add text fields on your checkout page. It also comes with an intuitive interface which makes adding fields quick and easy.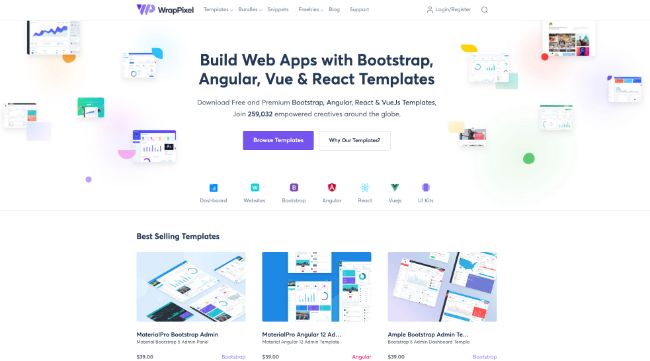 WrapPixel offers some of the best free and paid admin dashboard templates in the industry, their products being highly appreciated for their design and quality.
Browse WrapPixel and see their themes.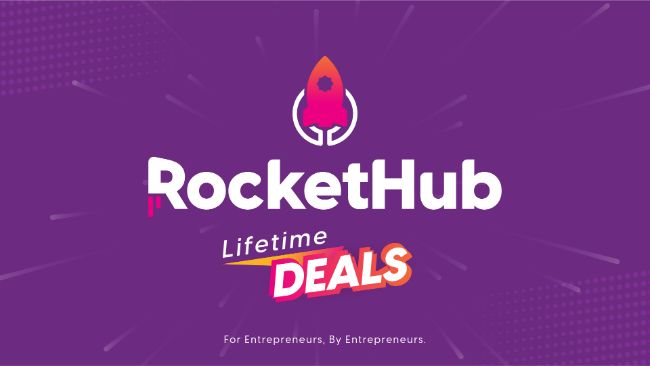 RocketHub began as an impossible dream: a source of lifetime deals and discounts for SaaS.
There are numerous resources out there for people with LTD, as you might already know.
They do things differently at RocketHub.
They provide entrepreneurs with the amazing lifetime deals and content created by other entrepreneurs who have launched successful startups themselves!
Launch your own SaaS with us or become a Rocketeer today to receive exclusive discounts and amazing lifetime software deals.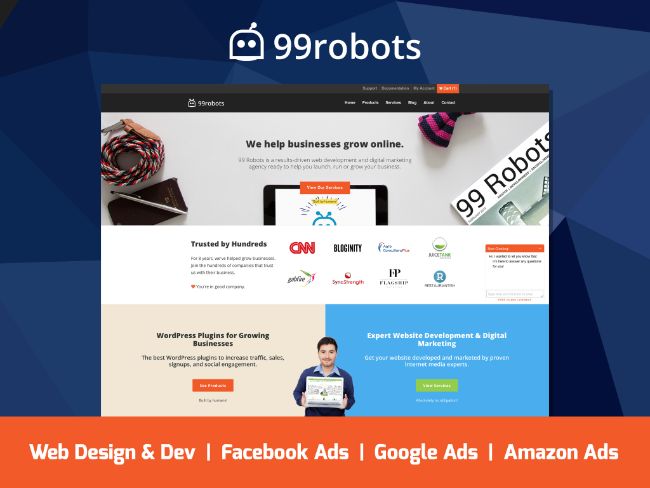 99 Robots is a leading web design agency that uses its marketing know-how to create innovative websites that personify brands and are geared towards growing businesses and maximizing conversions.
Whether it be WordPress or Shopify, this team of developers are skilled to tackle any project, big or small.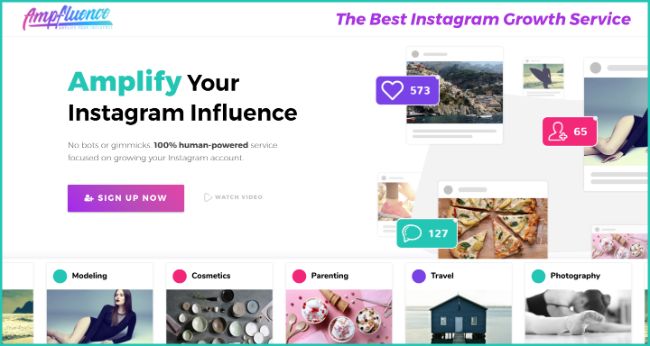 Are you using the right social media marketing strategies to build an audience? Have you been trying for a while now, with no results? 
The truth is that simply having a social media platform isn't enough. You need to use the right tools and techniques to connect with your target audience. That's where Ampfluence come in! 
They will help you reach out to your ideal customers by building up your follower base organically!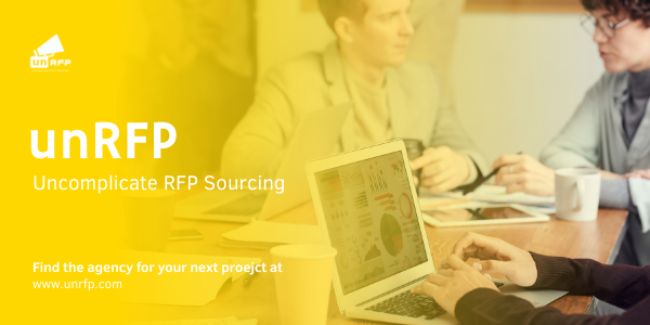 Be it digital marketing, branding, app store optimization, social media marketing or any other marketing service, you get all of those categories listed on unRFP. unRFP is one of the leading directories out there consisting top marketing companies from around the world with comprehensive profiles and real client reviews.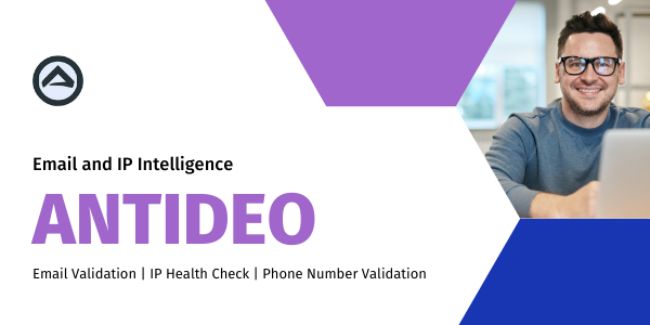 Antideo has a large database of blacklisted IPs, spam IPs, scam IPs, proxies, hacked IPs, TOR IPs, that the IP health check API validates against to help you block possible spammers and scammers right in their tracks before they can cause you any harm.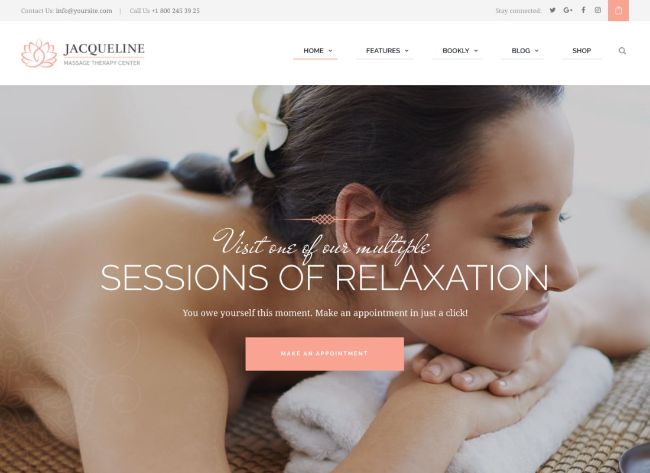 With the help of the Jacqueline WordPress theme, you can build a visually stunning and multi-functional website for beauty and spa centers quickly and worry-free. The theme is made with the Elementor page builder, which lets you modify different sections of your websites quickly and easily. The theme includes several ready-made homepages and multi-functional inner pages that you can import to your site with a click. It's a WooCommerce-ready WordPress theme that lets you start selling online while tweaking the theme's structure a little bit.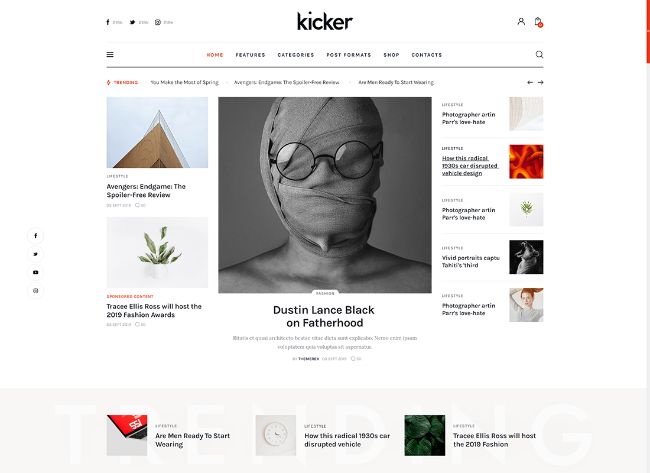 The Kicker WordPress theme is a ready-to-go solution suited for a quick start of blogs, online magazines, portfolios, and online stores. It's fully compatible with WooCommerce and includes a rich collection of inner pages, which you may personalize just the way you need it. The theme is made with the Elementor page builder and features full compatibility with Gutenberg. It includes newsletter pop-ups and MailChimp integration, which lets you keep your audience engaged with your content through as many communication channels as you wish.

Is that a blog, business site, or web store that you'd like to bring online? The Qwery WordPress theme is well suited for all these purposes. The theme includes a collection of 60+ demos that you can bring online straight out of the box. Besides, you can edit any section of the theme independently, even if you are not experienced at coding. The theme is based on the Elementor page builder, which lets you apply all the needed changes to different pages and layouts in the intuitive visual interface. Besides, the theme also includes several plugins, including two booking options, the events calendar, WooCommerce, and more to build an outstanding web page.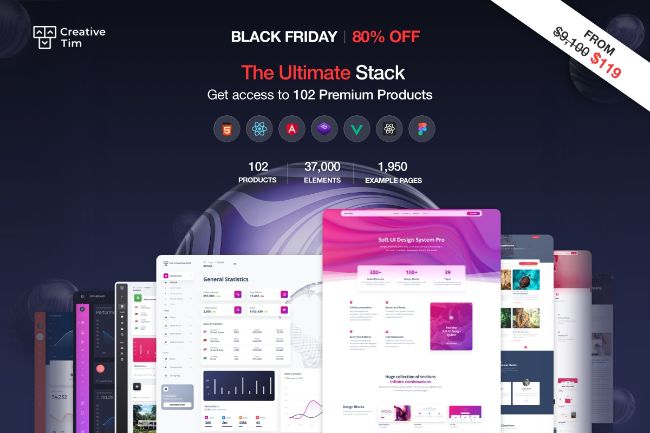 Get Creative Tim famous pack – The Ultimate Stack (102 premium products) – for discounts that go way up to 90%.
Tech support is included.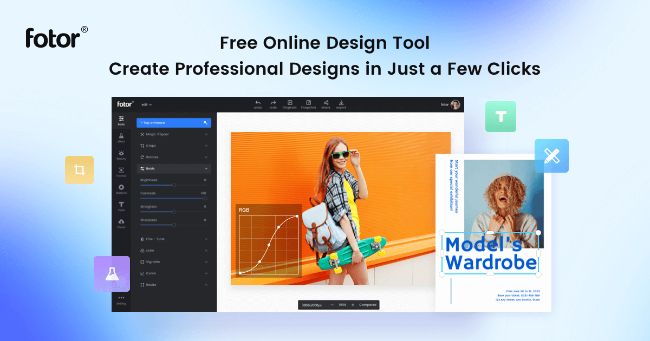 Fotor is a professional free online design tool that will help you create posters that are engaging and which convert without effort.
The platform is loaded with gorgeous templates and elements, and the drag and drop builder is highly intuitive.
Give it a try.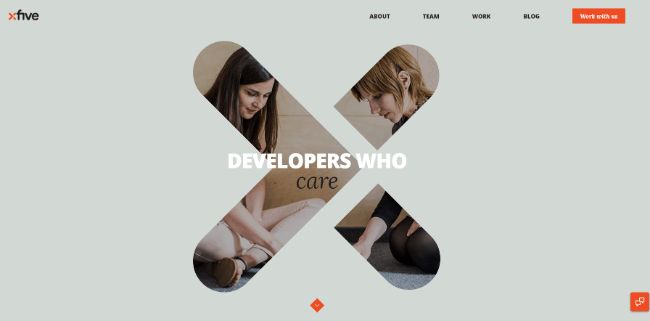 Xfive is a one-of-a-kind web development agency, having over 15 years of experience in helping important brands from different industries with:
– The launch of digital products
– Professional WordPress and eCommerce websites
– Smart strategies
Get a free quote if you are looking to work with one of the best agencies in the world.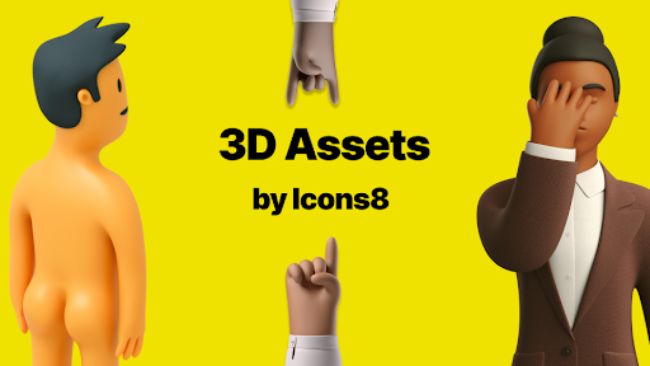 3D illustrations are a craze that is not slowing down. Check out these collections that will make your work pop:
Conclusions
We also included information about professional web development agencies like Goodie, Xfive, and others.
Ask for a free quote, their rates are affordable.