It's important for web designers and agencies to keep abreast of the latest technological and design trends. It's equally important that those who produce design tools and aids, maintain design element resources, and provide website development and implementation services
That is true with the design and development aides that are presented here. The tools, services, design aids, and design elements offered are up to date, and you can benefit by using them in several ways.xstore
Tools can boost your productivity.
Learning resources are designed to improve your skills.
Services take on tasks you find excessively difficult or time-consuming; saving you time and effort.
Tools, services, and resources, when correctly applied, will improve the quality of your deliverables. You can earn more, or charge more.
Some things in this list are free. Others are not, although they are great investments, and free trials are often available. Every resource or tool is among the best in its class.
Learning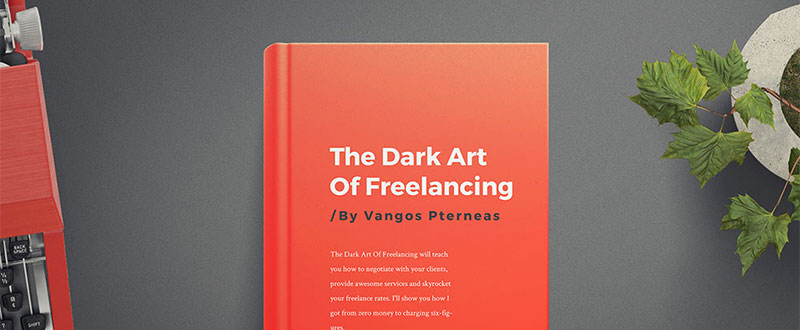 This book was written by a young entrepreneur, and former employee of Microsoft, who, through experience, has learned the ins and outs of making a living through freelancing.
Do you occasionally find yourself working for less pay than you feel you deserve? Do you sometimes encounter difficulties trying to communicate or collaborate with a client?  Are you looking for ways to better present your skills? Let The Dark Art of Freelancing show you the way.
How to Build a Web Design Business: The Only Book You Need to Launch, Grow, and Succeed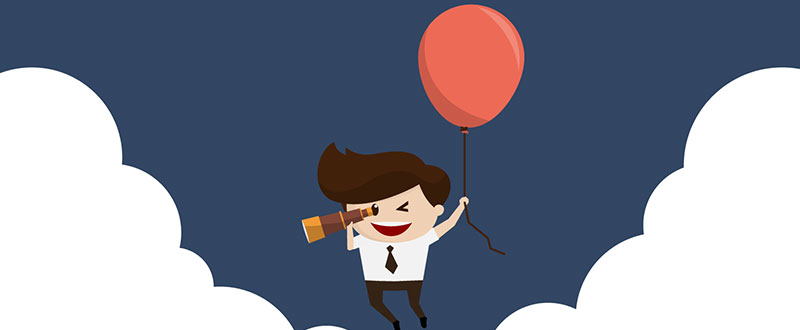 The author of this multi-topic book explains, in clear and concise language, what you need to know to launch a successful web design business. No less important, it tells you in detail what you need to do to make your business grow and prosper. Black and white illustrations accompany the text.
Freebies
Design Freebies by Visual Hierarchy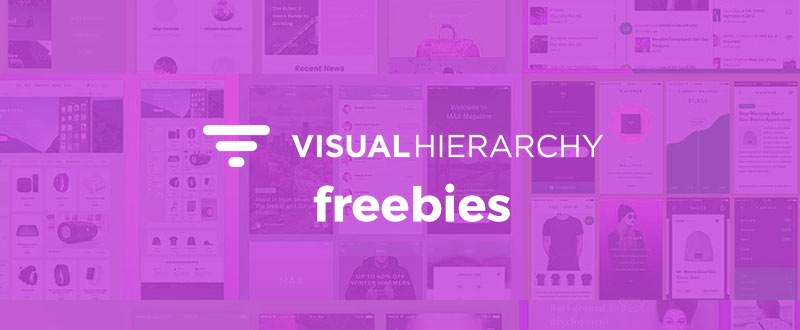 Visual Hierarchy is noted for the high-quality of the products made available on its market. In this instance, VH has put together a collection of 200+ freebies ranging from UI designs to Sketch, mockup tools, fonts, and icons.
This useful assortment of design elements is free for the asking, and it is just waiting for you and others to put it to good use.
You can download these social media mockups for free. Various flat, layered designs include Facebook page layouts, Twitter profiles, and YouTube Channels. These mockups are perfect for pitching new designs for social media sites.
Prototyping Tools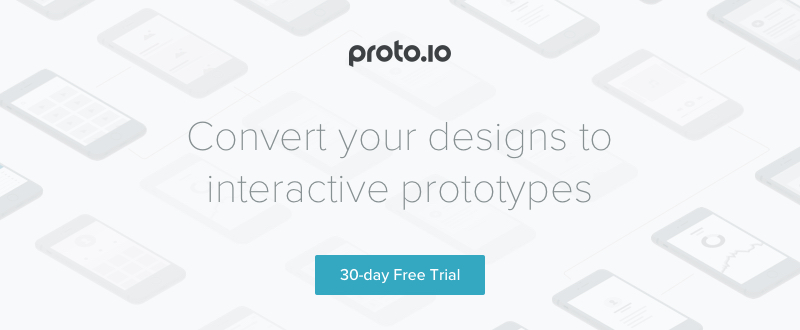 Proto.io is a prototyping and collaboration tool. With Proto.io, it's easy to quickly create high-fidelity, interactive, and animated prototypes and share them with team members, clients, or other project stakeholders.
You can build prototypes that can barely be distinguished from the real thing, and do so without any necessity of writing code.
Native UI elements for iOS, Android, and Windows mobile are included, or you can use your own. Large companies use this tool to test mobile app prototypes before investing time and money in development. Like them, you can also benefit by using Proto.io to create better apps.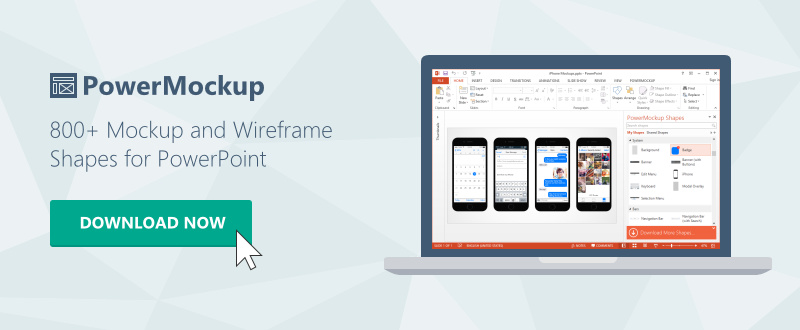 PowerMockup is a PowerPoint add-on that allows PowerPoint to be used as a prototyping tool. It features a library filled with over 800 mockup and wireframe shapes.
Several of these shapes, so-called "smart shapes", provide functionality not offered in PowerPoint. With PowerMockup, it's simply a matter of selecting a shape and dragging it from the library pane to the desired location on your PowerPoint slide.
PowerPoint can then be used to present your prototype and share it with others. You can also add your own shapes to the library for your own use and to share with others.
Design to Code Services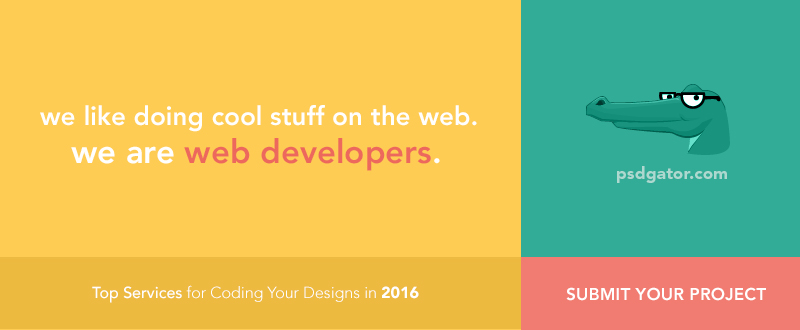 PSDgator describes their specialty as "doing cool stuff" on the web. That's pretty close to the mark. This development agency can take your Photoshop, Illustrator, or Sketch files and convert them to HTL5/CSS3; but they offer many more services as well.
Their services include converting design files to WordPress and other CMS platforms, reslicing and recoding legacy websites to bring them up to date, theme design and development, and plugin development. Submit your project for consultation and quote, or contact PSDgator to find out more about their many services.

PSD2HTML® are unbeatable as a coding partner for marketing, digital and design agencies. From slick JS interaction and HTML/CSS markup to comprehensive solutions for eCommerce and CMS PSD2HTML®, this team of results-focused pros offers a complete package of web dev services.
PSD2HTML® are blazing a trail in PSD to HTML services. You'll receive exceptional code quality and a personal, responsive level of service to make sure you get exactly what you want.
Get in touch today and let PSD2HTML® help take your team to the next level.

Head over to the TheSiteSlinger site if you want to be a big-hitter in the web dev world. This band of quick-thinking pros will dice your designs into slices of red-hot code, quicker than the fastest cowboy in the West can draw his gun.
The Site Slingers have come on in leaps and bounds lately, too. Their brand new layout and easy-as-pie navigation will blow you away.
You can't beat the Site Slingers if you want a rip-roaring PSD to HTML service and a sky-high markup.
Multipurpose WordPress Themes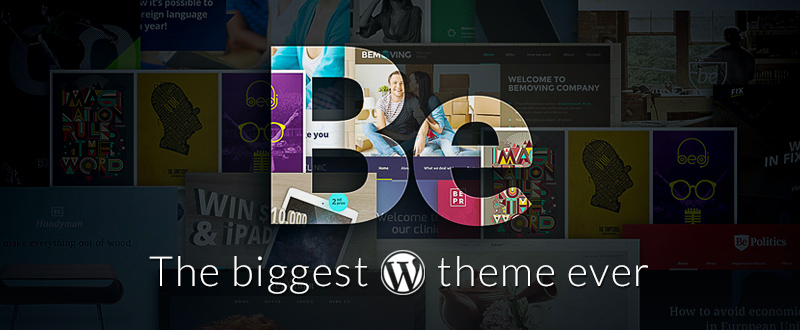 This, the biggest WordPress theme ever, is big in more ways than one. Be Theme has a huge user base, it is built around 40 powerful website-building features, and best of all, there is a selection of 210+ modern pre-built websites to get your projects underway at warp speed.
Visit the website, and see for yourself how the latest design trends have been incorporate into their layouts.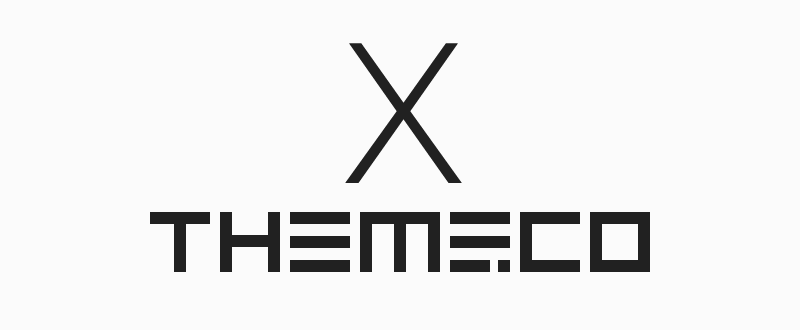 X Theme is one of the best WP themes, and by most measures one of the most innovative. It's features include the finest 100% front-end page building and preview tools on the market – Cornerstone. You will also have access to a cool selection of completely unique, beautifully-crafted, all-purpose designs; plus, the theme comes with 20 free, downloadable Themeco and third-party plugins. XTheme has rapidly become ThemeForest's fastest selling theme ever.
eCommerce WordPress Themes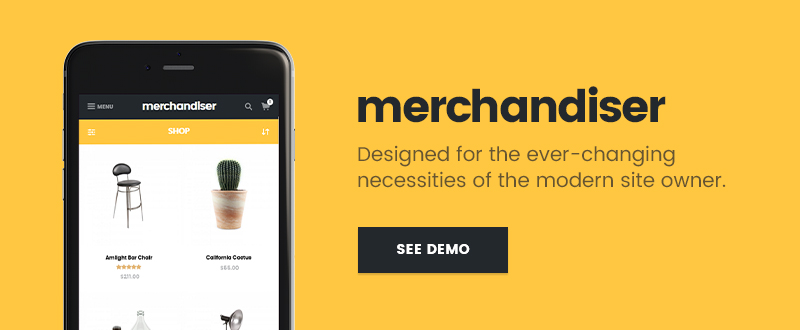 Merchandiser encompasses one the most modern and popular design trends; it's a minimalist theme. It has what you need, and nothing more. There are no bells and whistles you will rarely if ever need to call in to play, or that will slow you down.
Merchandiser is a super-fast, user/developer friendly, highly-customizable eCommerce WordPress theme, just like its Get Bowtied cousins. Merchandiser is living proof that simplicity is the ultimate form of sophistication.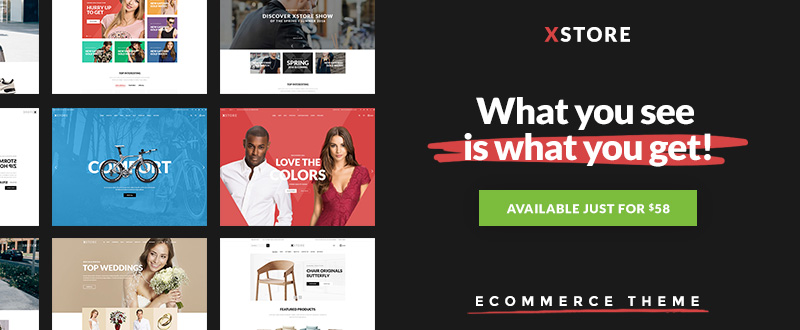 XStore is another minimalist eCommerce theme that is well worth looking into. A minimalist approach is a "what you see is what you get" approach, and it is guaranteed you will like what you see.
Watch the demos, and discover how skins and hover effects can be effectively and strategically used to boost conversion rates. This exciting, new theme is definitely worth a look.
Website Builders and Platforms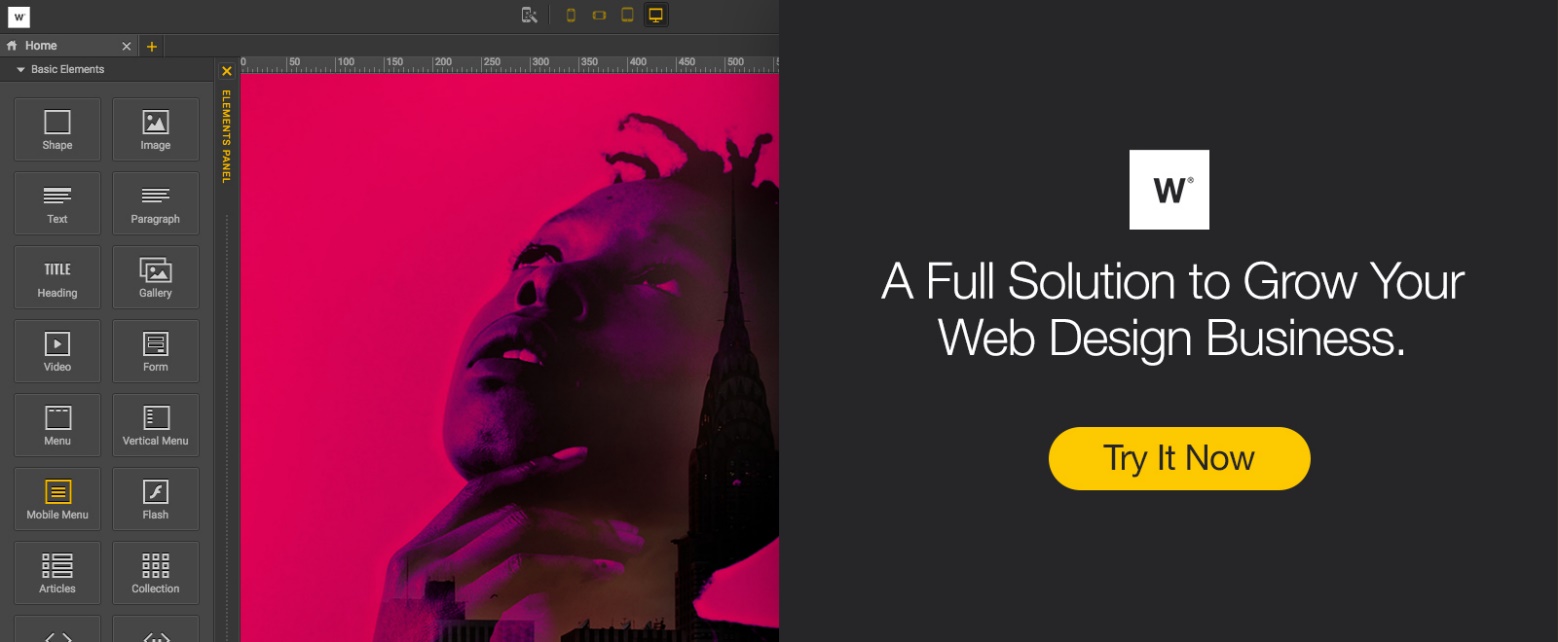 Giving designer and web agencies full creative control that other DIY site builders or developer tools lack, Webydo empowers creative professionals to design visually, without code. Created by designers for designers, Webydo believe in giving you a complete solution – with a robust selection of business-oriented features embedded into the platform.
A built-in CMS, white label branding, SEO capabilities and client-billing are just some of the features Webydo offers to help you operate and grow your business. If you have been looking for an all-in-one tool with total design control without losing flexibility, you've found it here.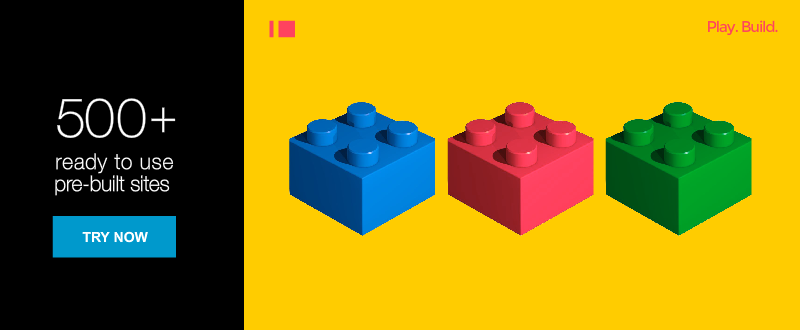 The authors of XPRS had an idea. Why not replace the drag and drop approach to building websites with a building block approach?
This approach, in which the Lego-like building blocks called Polydoms, make website building faster and easier; plus, the final results are superior in terms of SEO rankings. You can start with a free license, or take advantage of their white label package that offers unlimited licenses for a $350 annual fee.
WordPress Plugins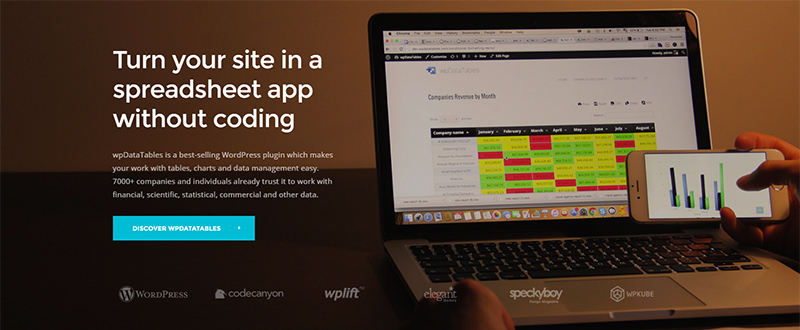 Even if you love working with big data, when you have a huge amount to analyze and present, and a looming deadline to meet, you'll love what wpDataTables will do for you. wpDataTables is WordPress plugin that will display your data in customized tables and graphs your clients or your boss will love.
More than 7000 companies use this plugin, and find it to be one of the greatest and most reliable time-saving tools on the market.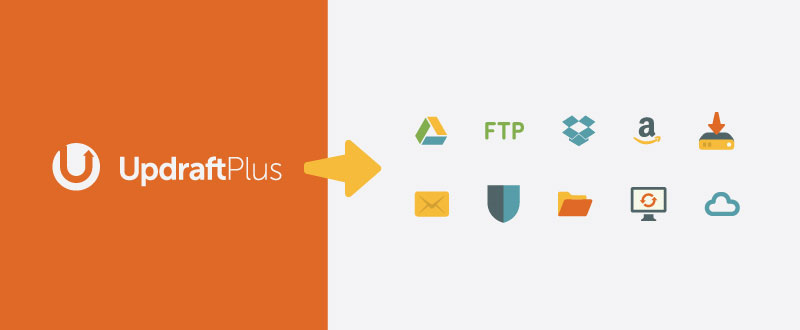 UpdraftPlus is a WordPress backup plugin that enables you to back up your work into the cloud (Google Drive, Dropbox, Rackspace, and other storage platforms). It happens to be the most popular, highest-ranking backup plugin in the world, with more than 700,000 active installs.
This plugin is free – a premium version is available.
Stock Images
PhotoSpin Royalty Free Stock Images and Subscriptions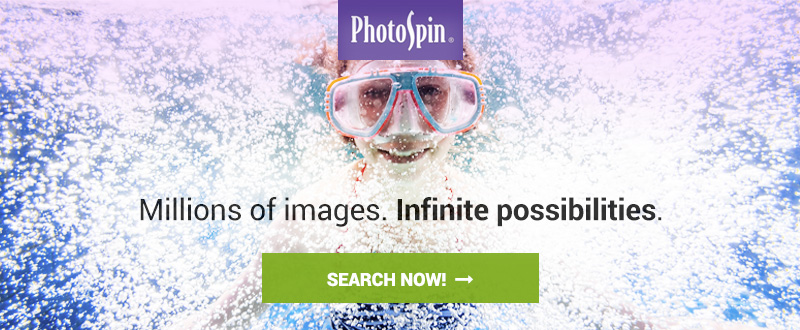 Photospin offers millions of stock images, including vector files. Priced according to size, images up to 17 inches long are available. Everything in their inventory is high resolution and high quality, and the images have been nicely categorized for ease in searching.
Subscribe now, using Promo Code BAW 20, and you'll receive 20% off on their annual plan.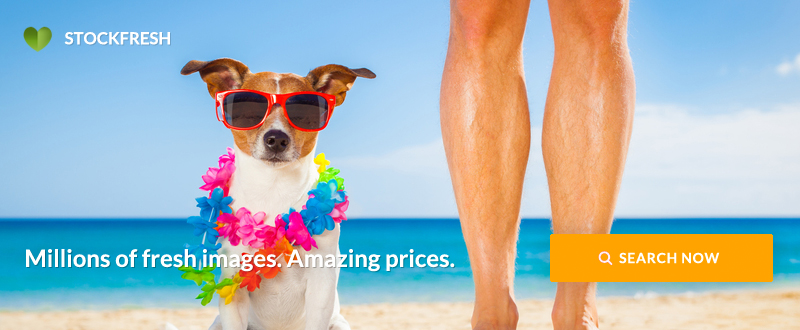 Amazing prices characterize Stockfresh's huge inventory of hand-picked stock photos and vectors. It costs nothing however to sign up and browse their inventory.
Although there are millions of images, they have been smartly organized and categorized. You can purchase images one at a time, or save by signing up for one of their subscription plans. Everything is top quality.
Collaboration and Task Management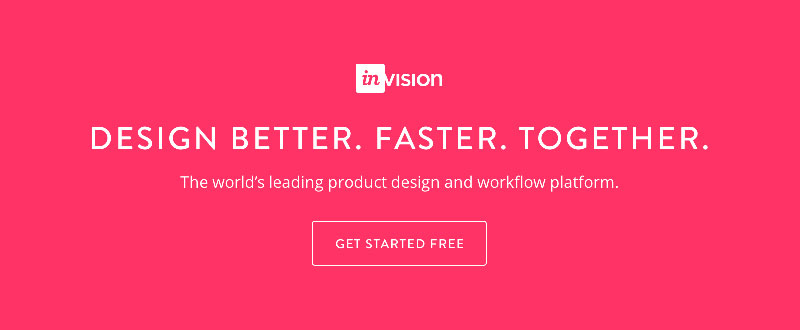 With InVision, individual designers and design teams can prototype, review, refine, manage, and user test web and mobile products – all without a single line of code. InVision currently has 2 million registered users, and growing.
About 70 percent of the leading Fortune 100 companies use InVision to power their digital design and collaboration activities and produce better, smarter products. Sign up for your free Enterprise trial today, and see what the buzz is all about.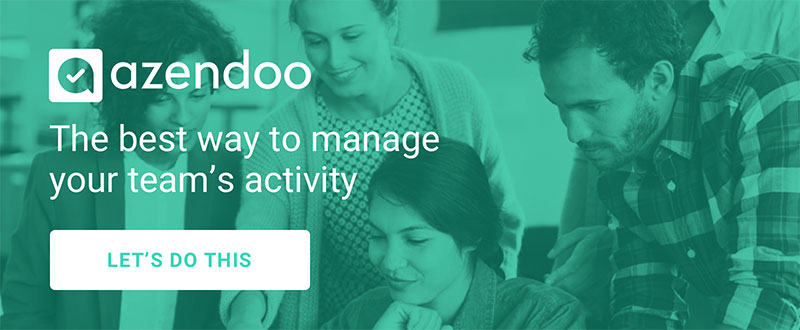 If your project workflow keeps running into speed bumps due to communications problems, Azendoo offers a smoother, more efficient approach. This project tracking and collaboration application will do away from late-night attempts to meet a deadline as a result of past miscommunications or communication breakdowns.
Azendoo does what many other applications of this type do not always do well. It keeps everyone on your team on the same page, and it does so in real time.
UX and UI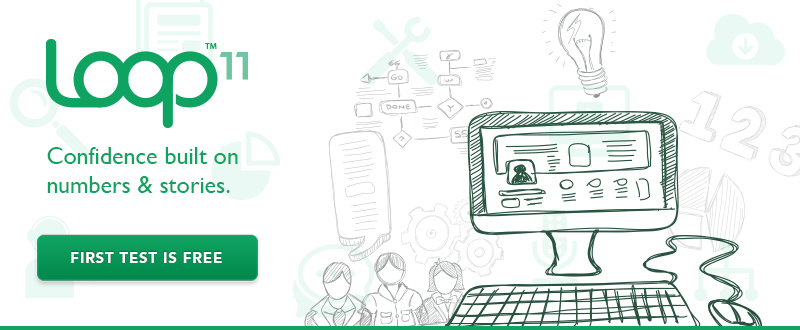 With Loop11, you aren't forced to decide between big data analysis and user playback. This useful tool gives you the best of both worlds. You can run hundreds of users through a test without placing an undue burden on them, or on yourself. You don't have to use a different tool for each type of UX test either.
Loop11 has you covered. It takes the guesswork out of your design efforts by enabling you to make informed decisions as to which changes or modifications work best.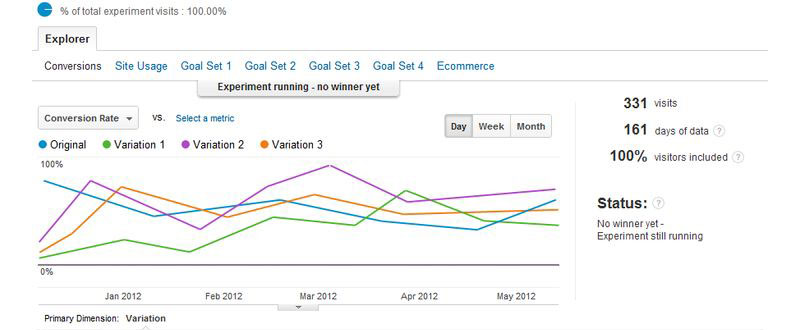 You can use this free analytics tool to test the performance of your finished designs, design modifications, or prototypes. Google Analytics Experiments has three features: a list of experiments designed to provide you with practical data, an experimental setup wizard, and a reporting function that will present your experiment results in a useful and easily understandable format.
With this tool you can test up to 10 dissimilar landing page at a time, to see which will perform best.
Other Useful Tools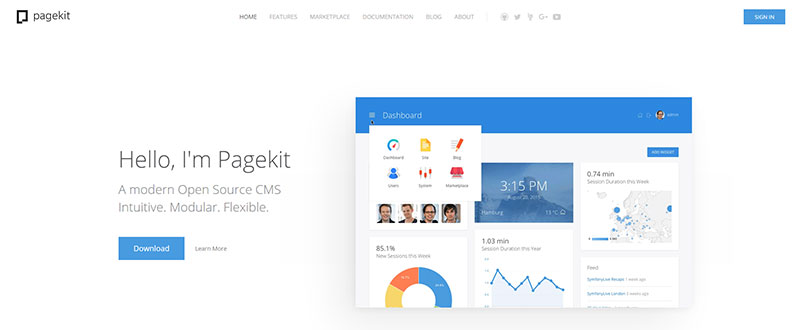 PageKit is a modern, open source content management system. Try it, and check out the intuitive interface, and its modularity, and flexibility. Use this CMS system to create awesome, responsive content for your website. Pagekit puts the fun back into content management, and since it is open source, you can not only use it, but you can get involved in the project, share, and contribute.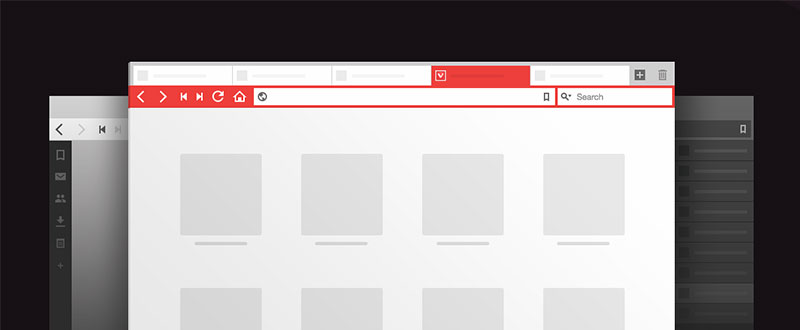 When you are a web designer, you are quite naturally a web user as well. The problem is, web browsers seldom designed with professional web builders or agencies in mind, and searching for information, or conducting research can sometimes be a hassle.
Vivaldi is a new and unique browser that you can customize in ways that will make your work much easier. Download it now to see how it works. If you're a keyboard person, you'll love it.
Wrapping it up
Even if you have a fairly complete toolkit to work with, there's always room for improvement. This is especially true as new methods, technologies, and design trends come into play.
If you want to try something new and different, or just something that looks like it might serve you a little bit better, here is your chance. Anything you select here will be top quality and a good investment as well.
0 Comments