There are some key elements that your e-commerce website should have, and having a cool shopping cart design is one of them. If you design or own such a website, then you should also keep in mind that it should be easy to use and navigate and it also has to be extremely functional! We've selected 20 of the greatest shopping cart designs, for you to incorporate in your website. If you're looking for more e-commerce websites and freebies, then you should check out these 10 Beautiful E-Commerce Websites For Your Inspiration,  10 Free ECommerce PSD Files for Web Designers and 10 Best Magento Themes for eCommerce Websites.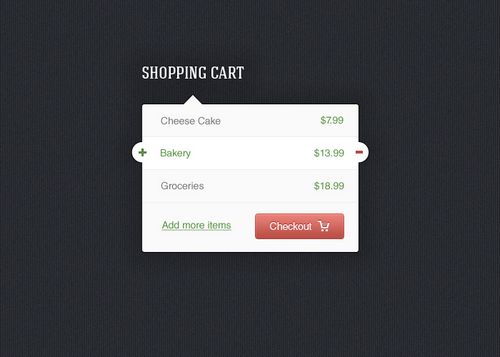 This is a shopping cart template that can be easily modified using Photoshop. It has a nice, minimalist design that could fit any kind of website.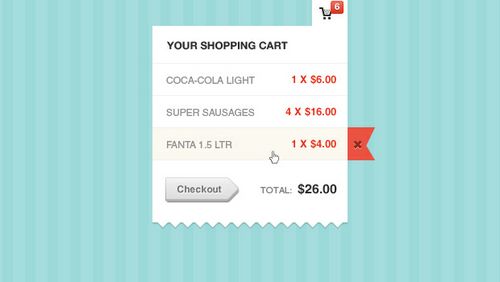 This is a shopping cart modal window PSD that has an elegant, simple and clean look and feel.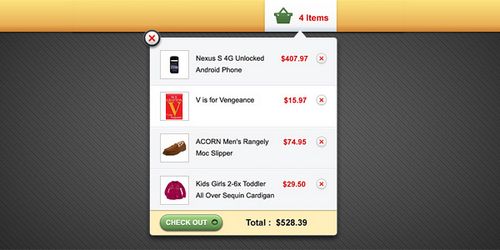 This freebie is a pretty clean and professional shopping cart modal popup interface in Photoshop format. The cart GUI lists added products with small thumbnail images. It also includes a small delete icon to delete products from the list.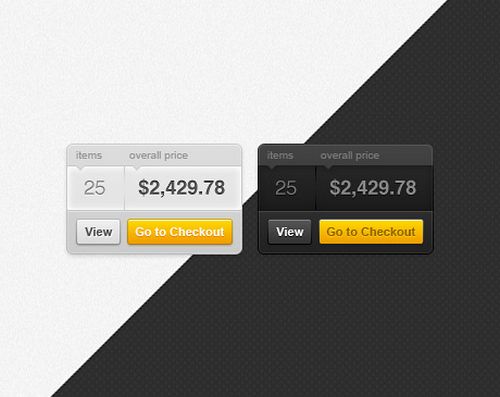 These two little widgets are perfect for almost any kind of store. They're 160px wide, so will fit a standard sidebar and just 100px high – perfect for headers.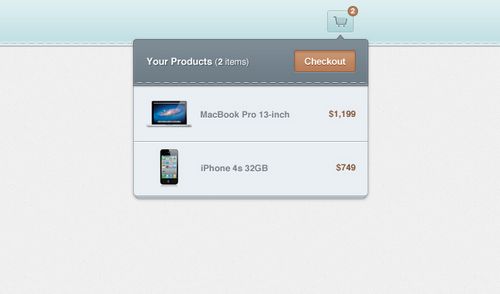 This nice cart dropdown has a slick design and a cool, subtle 3D effect. It can be easily modified in PSD to fit your needs.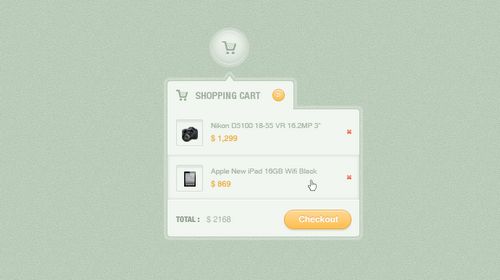 This freebie includes a Photoshop PSD and you can re-scale this to any size if needed.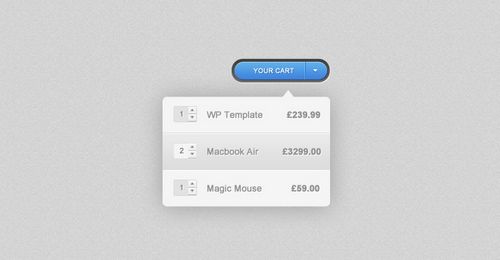 Want a cool cart widget design with a nice modern, metallic style? Here's one perfect for you!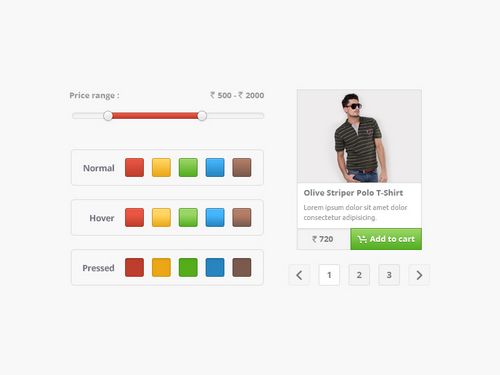 Clean and Simple Minimal UI Kit PSD design which is helpful to your new web project. You can use it for your personal or clients projects. It's completely free to use for Commercial use too.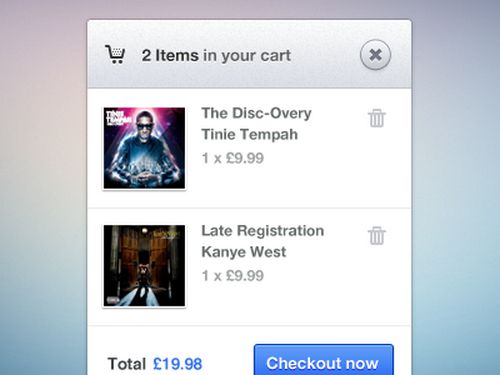 If you want a different kind of shopping cart, this modal popup cart may be the best for you.
This is a beautiful graphical user interface of a shopping cart widget. It has a very simple and clean design with most common elements of any shopping cart widget.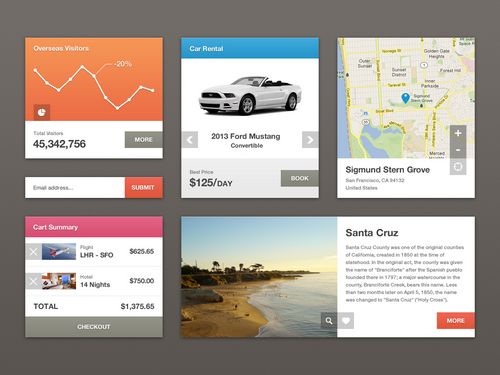 This one is a great addition to your graphics collection! It has a really cool design and it contains high quality, fully layered PSDs for you to play with.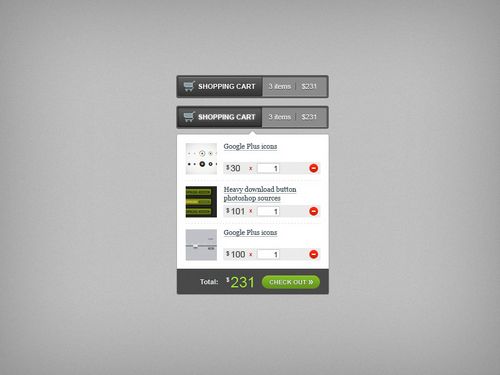 This is a really nice design which is free and can be used for both personal and commercial purposes.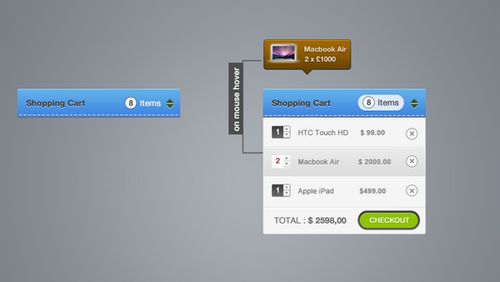 This PSD contains various different elements required for a shopping cart interface — an item list, quantity buttons, pricing, hover styles, and a stitched-style title area.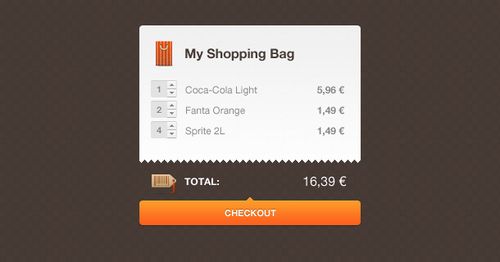 Tooltip version of shopping bag visible on "mouse over" which gives your visitors a quick overview of selected products.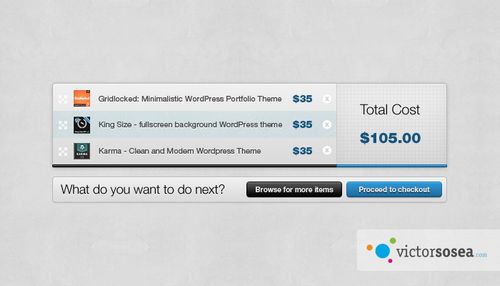 This is a simple, great designed shopping cart element which you can freely use in your own designs or website.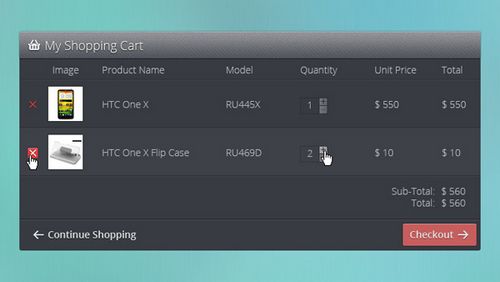 A simple shopping cart PSD design, including product images, names, models, etc. It's a great starting point for building your own cart shopping cart graphic.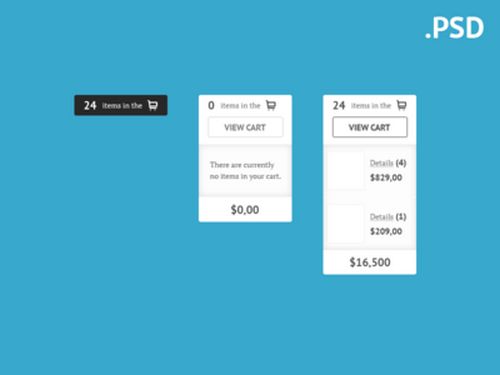 This design was inspired by many shopping cart sand it was especially created without any specific color so that you can modify to your willing.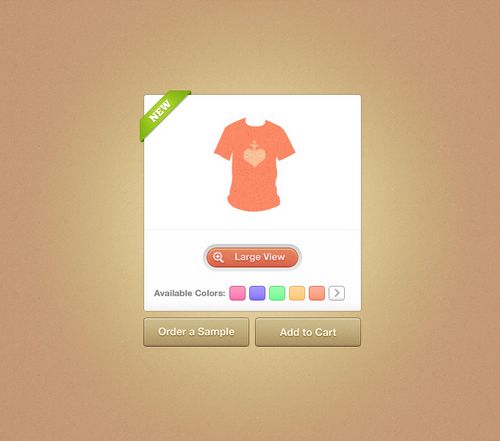 This is a nice product box which you can modify in PSD as you please.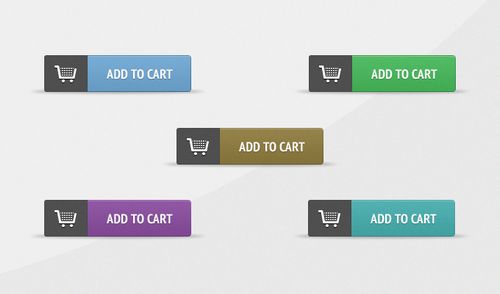 These are some very well designed Add to Cart buttons with a nice shadow effect beneath them and multiple color choices.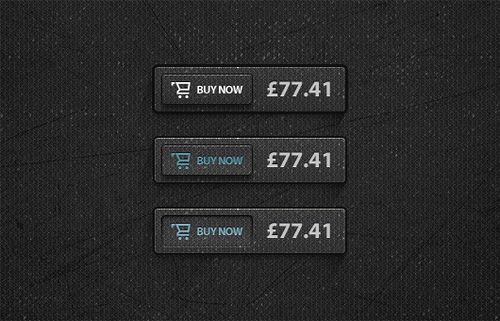 This is a nice textured Buy Button with a cart icon and the amount of money to paid in big nice font to make it clear for the user the amount he is paying.