I'ill like these free vector Christmas cards.
10 Free Vector Christmas Cards Created by Freepik; Exclusively Available Here
Exclusively here, you can download ten vector Xmas cards in a variety of formats. Each card is contained in a zipped archive. This archive offers two versions of the respective Adobe Illustrator file, the raw one and the print-optimized version. Additionally you'll find an unlimited EPS with all paths open.
Each card uses one or more beautiful fonts. Due to licensing reasons, these fonts couldn't be included in the zip. We added a fonts.txt to each archive. These files entail the download links of all the necessary fonts. All the fonts are freely usable, though you should check their respective licenses before you go commercial with any of them.
Speaking of commercial use, all our Christmas card designs can be used both for personal as well as commercial projects for yourself or your clients without any need of attribution. This is a real Christmas gift from us and Freepik to you.

What we do request, however, is that you not redistribute or sell the files or try to claim they would be your own brain-child. If you want to have someone download the cards redirect them to this post. Play fair, thanks.
10 Free Vector Christmas Cards as Individual Downloads
Christmas Card Design No. 01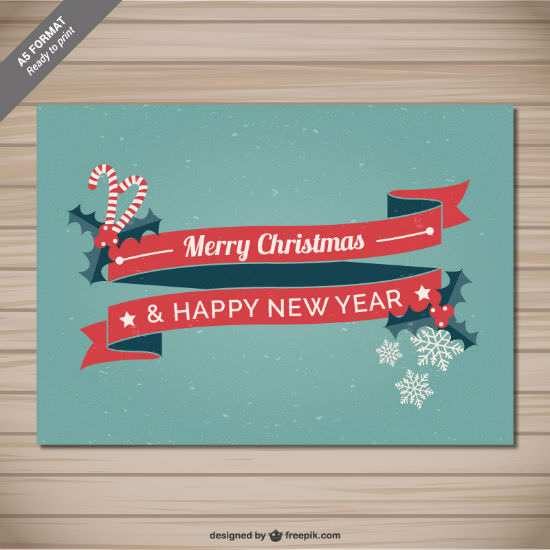 Download: christmas_01.zip | 4.48 MB
Christmas Card Design No. 02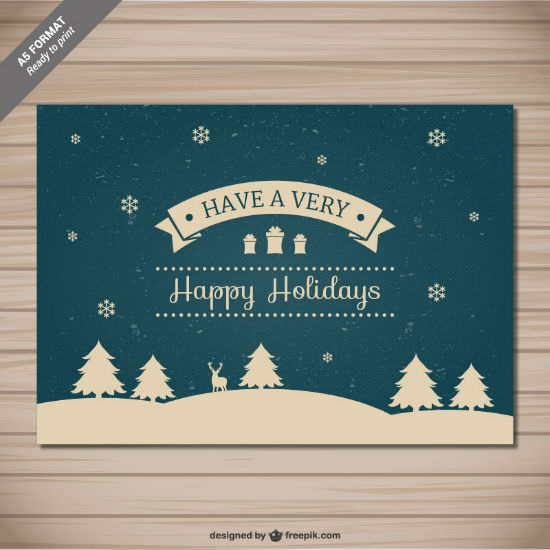 Download: christmas_02.zip | 4.37 MB
Christmas Card Design No. 03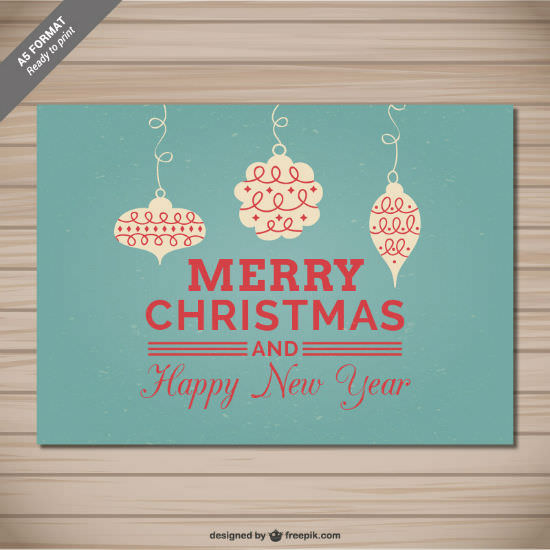 Download: christmas_03.zip | 4.56 MB
Christmas Card Design No. 04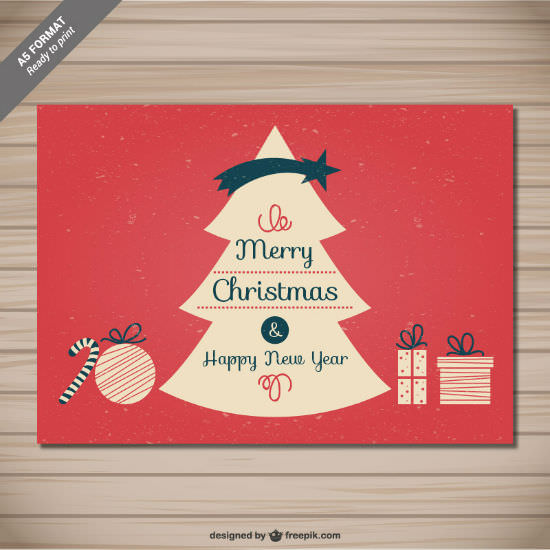 Download: christmas_04.zip | 4.32 MB
Christmas Card Design No. 05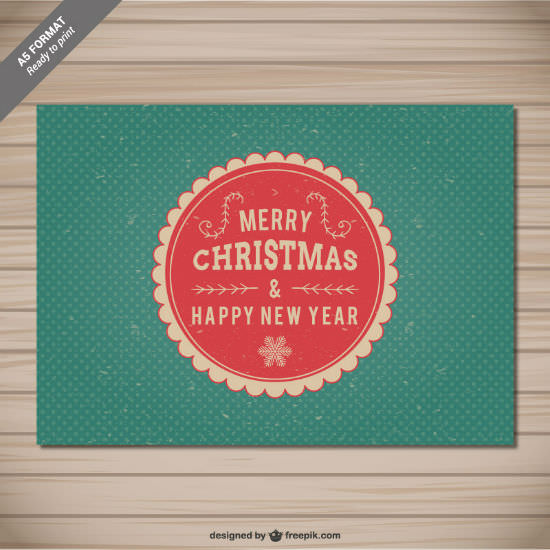 Download: christmas_05.zip | 4.79 MB
Christmas Card Design No. 06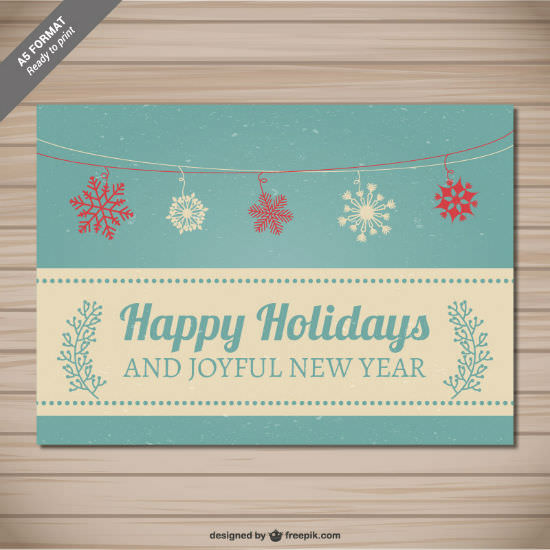 Download: christmas_06.zip | 4.65 MB
Christmas Card Design No. 07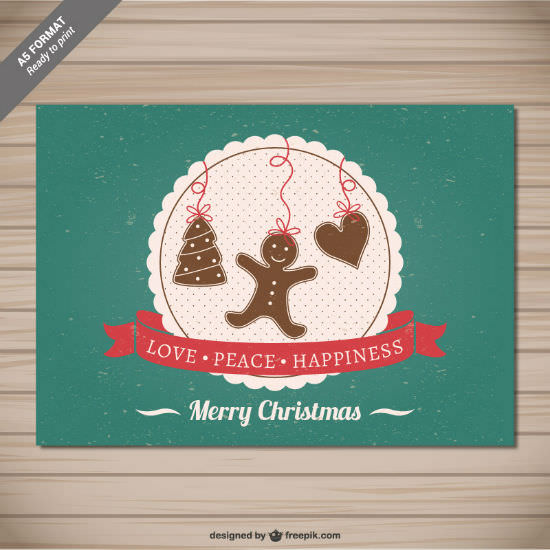 Download: christmas_07.zip | 4.54 MB
Christmas Card Design No. 08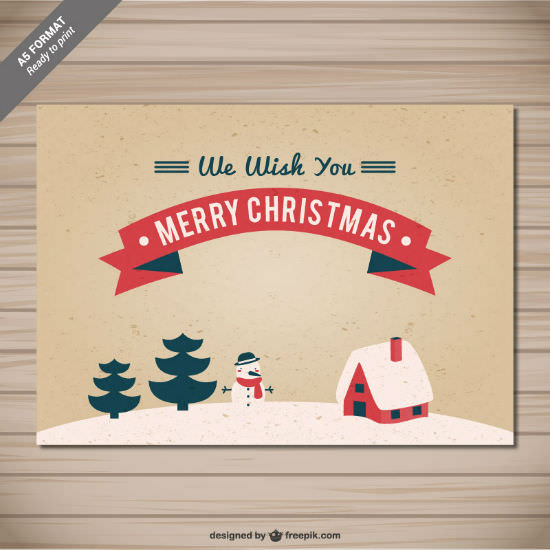 Download: christmas_08.zip | 5.10 MB
Christmas Card Design No. 09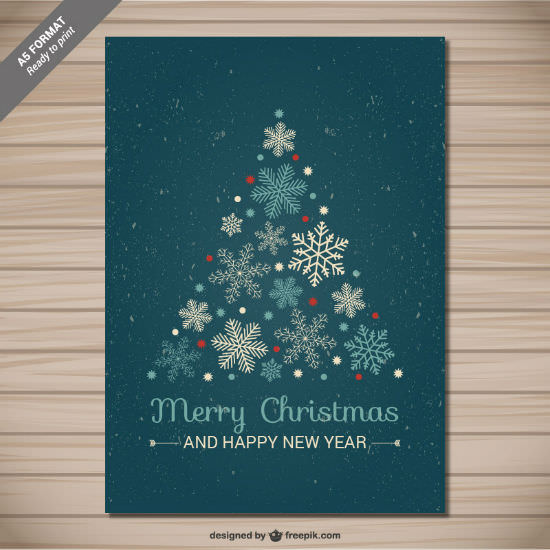 Download: christmas_09.zip | 5.14 MB
Christmas Card Design No. 10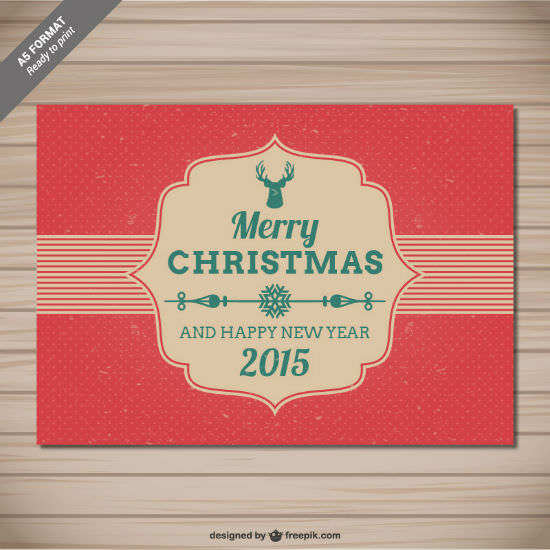 Download: christmas_10.zip | 4.55 MB