Each month the Envato marketplace brings you free premium files.
Envato is a web marketplace where you can get premium files for different areas of your website. My favourite marketplaces are the script marketplace CodeCanyon and the theme marketplace ThemeForest.
Here are the files which you can get for free for March 2015.
readyChat – PHP/AJAX Chat Room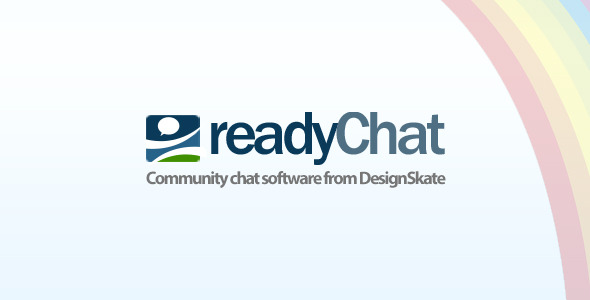 122 purchases at the price of $ 16.
readyChat is a chat product from DesignSkate. Greatly improving upon our previous product "moChat". readyChat is more optimized, smoother and enjoyable for both the administrator and the user.
Simple administration panel which is effortless to use!
Moderate your chat room fully with the ability to warn, kick & ban users.
Plenty of documentation explaining the administration features.
Fast, effortless installer with a handy "Getting Started" guide included.
Allow your users to create a profile, or disable profiles entirely.
Create multiple rooms on your chat room!
You can set an icon and a topic for each individual room.
Automatically kick inactive users.
Ban I.P addresses from your website with a few clicks!
Allow your moderators to enter full rooms (Yes! You can define room limits!)
Allow your users to insert smilies, new smilies can be added simply by adding them to the folder!
Convert text to a hyperlink automatically, or disable this feature entirely!
Users will see their messages as pending, creating an ultra fast feeling chat system!
Users can disable auto-scrolling to see the earliest messages.
Keep your users entertained by adding flash games to your chat room!
Profiles can now be embedded in the chat window.
Disable registration completely and allow logins only!
Allow guests to chat on your website!
Password protect your chat rooms.
Chat privately with your friends!
Sound Notifications
Customize user rank colours
Fast chat system
All future updates for readyChat will be free to customers!
LandX – Multipurpose Bootstrap 3 Landing Page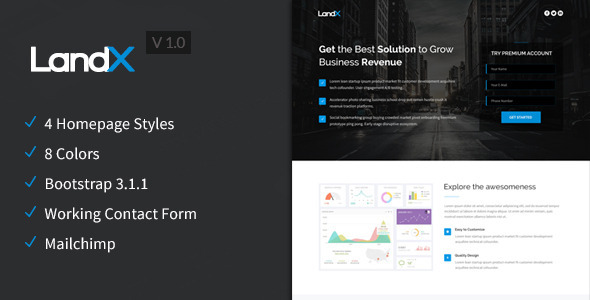 483 purchases at the price of $ 14.
LandX is a multipurpose responsive Bootstrap 3 Landing Page Template. 4 homepage styles, 8 pre-defined color schemes, pricing table and more features available. Well commented and organized HTML/CSS codes will help to customize the template very easily.
Responsive Design
Bootstrap 3.1.1 Compatible
4 Homepage Styles
8 Color Schemes
Valid HTML5/CSS3 Markup
Working Contact Form
700+ Font Icons
Video Intro
Pricing Table
Clean and Well Commented Codes.
Mailchimp Subscribe Form
Days of Steel – Style Pack 1

100 purchases at the price of $ 5.
10 styles based on ancient and medieval history and myth. This pack is the first part of a series in which you will see up to 60 different styles and at least 6 different banners. MAKE SURE TO SEE THE SCREENSHOTS for more information on what you get. Comes with: An ASL file with each style depicted. The banner shown in "Screenshots". A Read-Me file with sizing information, information on how to fix a texture and information on how to install the style.
2 In 1 Social Network Logo Reveal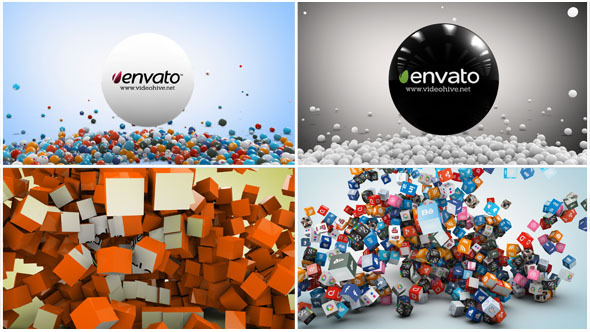 27 purchases at the price of $ 16.
This is a logo 2 reveal project with some sphere and cube which has social media icon mapped into it but can removed easily , you can easily insert any your logo. The project is very simple to use. All the elements of this project color can be changes as required. It's an elegant way to present your website presentation, promotion, company log etc
2In1 Social Network Logo Reveal
• After Effects CS5 and higher compatible project (template)
• Full HD 1920×1080 and 1280×720
• Cycorefx Plugins must be installed, comes with AE for free.
• Video tutorial included.
• Easy to customize.
• The audio file not included but can be downloaded here:
Countdown Opener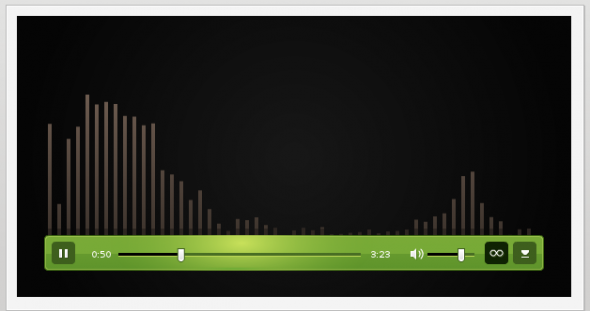 47 purchases at the price of $ 7.
The clock is ticking on this new opener. (Literally!) A clock ticks down 10 seconds to the finale while cinematic taiko drums and deep bass impacts carry. A must for your logo.
Cinema 4D Abstract Material Kit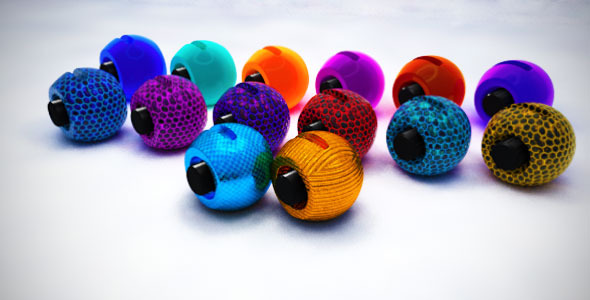 0 purchases at the price of $ 10.
This material kit has everything you'll ever need if you happen to want to do abstract art.
Mine FlipBook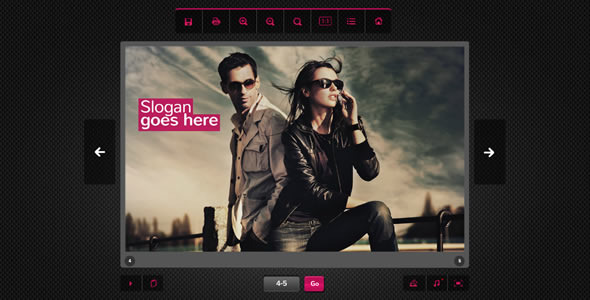 49 purchases at the price of $ 32.
professional design
deep linking ( also works with several books )
multibook – you can add a few books
chapters – you can add an unlimited number of chapters
reverse flip book for the eastern countries (right to left)
two systems of loading pages. The first (old) system loads all the pages. The new system loads only 4 pages to the front and back 4 pages. This is useful when there is a lot of pages and amount of RAM. It also increases the liquidity. More in the "help / book.pdf" and the title "Two Methods of loading pages."
you can disable the redirection of the logo
improved ZOOM (with double click), now see the point in which press
double-clicking the zoomIn Or zoomOut
changing single click on the corner of the page (now you can perform a drag sheet)
now you can set an individual thumb for each pages (in list pages)
you can make a redirect for a page in the xml file
you can add sound to the sheet (optional xml file)
in the browser title bar shows the number page
single-clicking on the corner to rotate the page (optional in xml file)
you can enabled glow for a book (optional in xml file)
selection screen before loading the book (normal screen / full screen) – optional
you can disable / enable deep linking (swfAddress) in a xml file
you can choose to default the first page (when turned off deep linking)
corrected bug events onStartAnimationSheet and events onStopAnimationSheet in swf file
double-clicking on the page show next page
you can change the speed of sheet in xml file
lightbox (photos + video)
you can disable dragging the sheet with the mouse
fast loading ( first loads the current page )
smoothing for background
you can change page book size in xml file
you can add big photographs of two pages (no need to crop)
you can add unlimited pages in xml file
player mp3
you can mute mp3 player for the page
you can add unlimited mp3
nice animation icons,
you can disable / enable the numbers pages of globally or locally
smoothing for pages ( locally or globally)
you can load jpg,png and swf file
auto scale to the size of the browser
contact form with PHP
view all pages ( automatic generate thumbs)
download zip
printing pages
zoom book ( zoom in, zoom out, zoom 1:1 ,zoom optimal)
logo and logo redirect
full screen button
you can turn off the shadows of the middle for big image
four corners enabled
keyboard support ( next and prev page )
nice shadows
Nature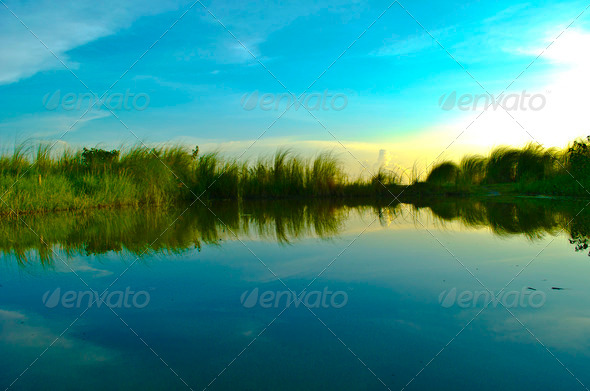 9 purchases at the price of $ 5.