Today we are going to review tech style website designs that are inspired by sci-fi movies, neurobotic artworks, artificial and intelligent worlds of tomorrow, space arcades, cosmic landscapes and other fantastic stuff.
Unfortunately such prodigious designs quite rarely occur in our time. There are a couple of reasons: first of all, professionals prefer to follow current trends and as you already know – now is the era of flat design and rejection of anything skeuomorphic or surreal, and secondly, such a unique and unbelievable theme can't be easily adapted to every project due to its strong distinctive techno vibe.
However, there are creatives with a really fertile imagination and a high skill level who manage to keep focus on this art line and successfully incorporate it in their projects thereby demonstrating that any website, whether it is an online portfolio of an artist, promotional trailer website, overview of upcoming software or special project dedicated to new possibilities of CSS/HTML/jQuery, can receive enormous advantages from it.
Let's dive into our collection.
Techno Website Design
Stefan Morrell
Feel yourself as a pilot of the latest generation of aircraft. Stefan Morrell has a truly fantastic online portfolio that is based on a spectacular photo-manipulated background, ultra-narrow refined typography and contour style graphics. Smooth dynamic effects add flavor to the design, serving as a final touch.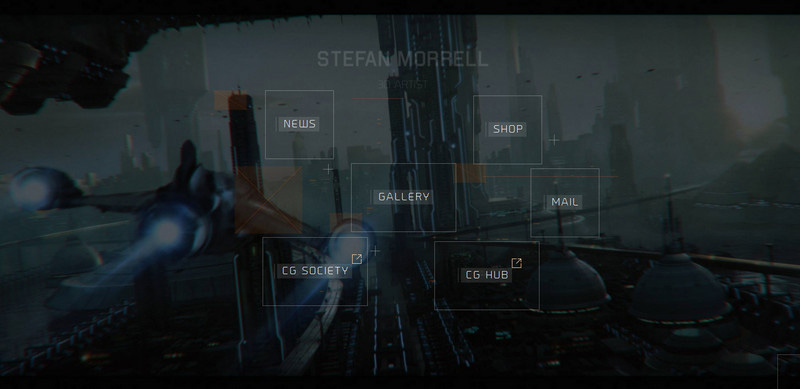 Webalys
The header of the website is marked by an enigmatic polygonal illustration of a creature from the future that you just can't miss. The image as well as rough typography harmoniously blends into the design with a subtle geometry feeling.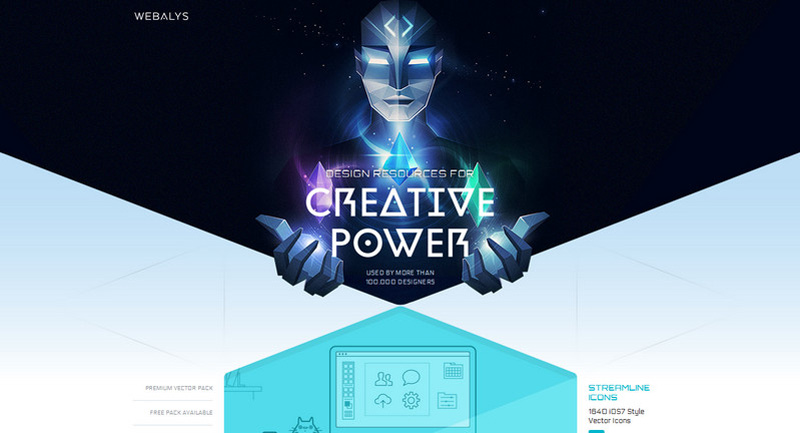 Space Ark
Since the website aims to transfer messages from people to sentient beings of outer space it is not surprising that the landing page of this extraordinary website has such a powerful cosmic appearance. At the heart of the imaginative landscape you will find a detailed illustration of a capsule that symbolizes a slot which should contain your friendly welcoming video.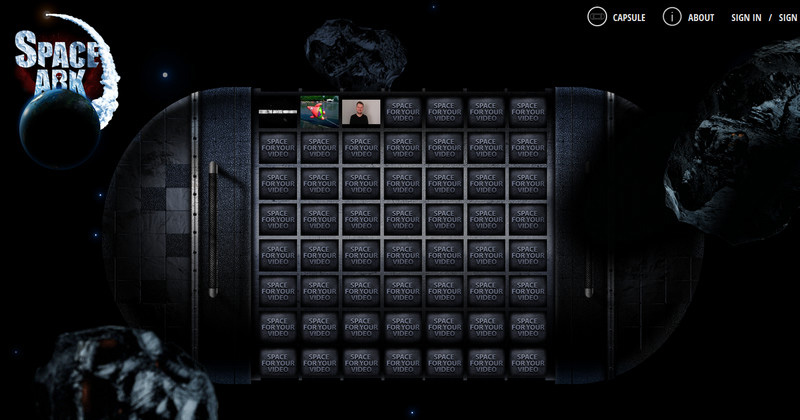 The Robot Klan
It seems that the website is a look to the future through the eyes of people from the 40s. The website features a skillful and really interesting blend: there are muted coloring, retro style illustrations, bold and expressive typography and a hint of robotized future.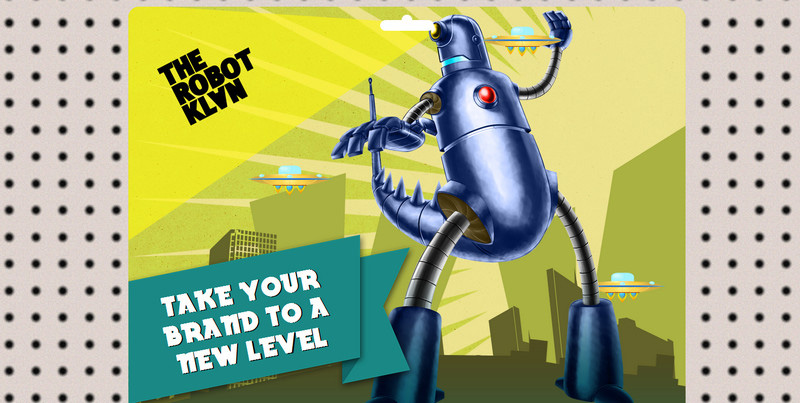 Keecker
Just reminds me of Eva, an intelligent sophisticated robot from "Wall-E", Pixar's computer animated movie, the creative team was definitely inspired by her refined appearance. Light coloring, tiny solid icons, authentic typography and of course, a backdrop with an image of a droid help to establish the required high-tech and exquisite atmosphere.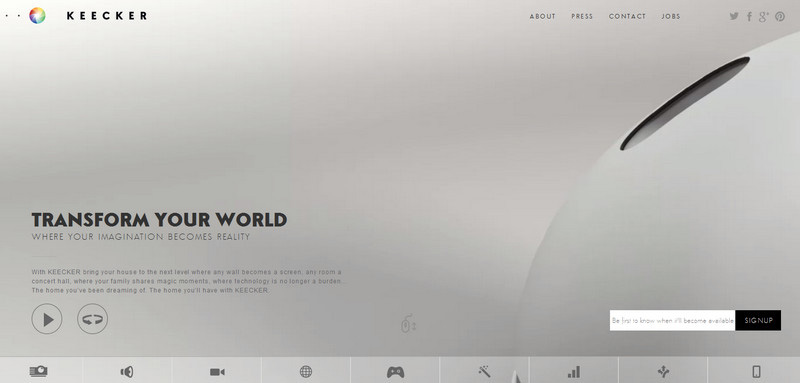 RobTheBot
The first-class agency offers you to go on an excursion to virtual reality with its robot. The video sets the rhythm and reflects the theme of the website design. You will also find several other funny animated bots scattered throughout the page.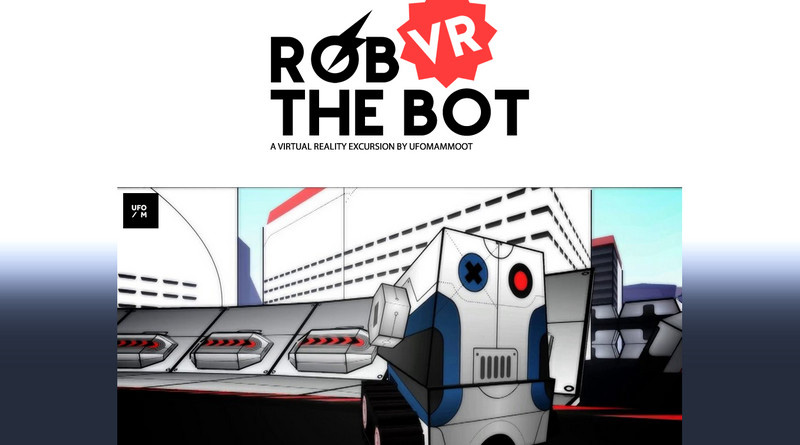 MeCre
Here the high-tech atmosphere is achieved due to a spectacular highly-detailed image background that inspires you to examine it more closely. The digital-style typography and line style buttons wonderfully fit in as well as assist in building up a polished and subtle appearance.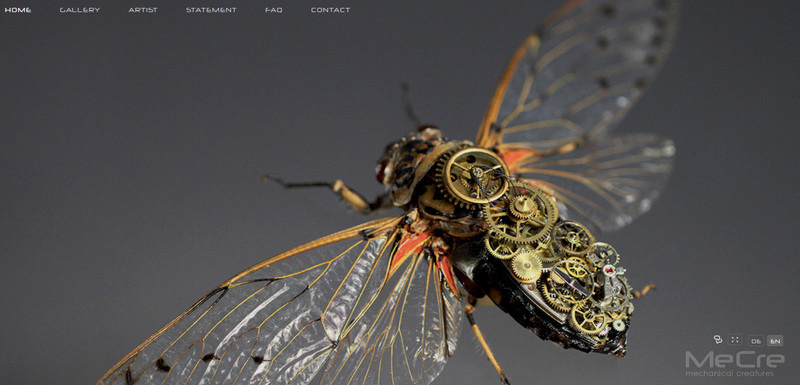 Robo Boogie
This is a pretty entertaining project that offers you to create your own dancing robot. You will find several colorful vector characters that you can force to make various moves. You are able to give motion to left or right hand, make the head to go up and down, choose a type of dance, and much more.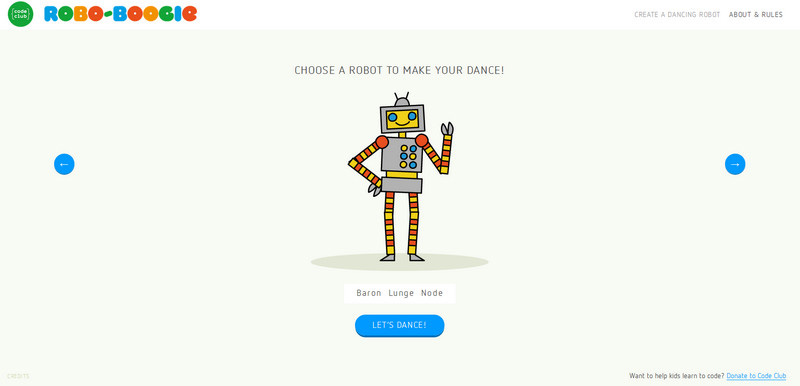 Mooncamp
This topnotch design has a digital scrapbook style that is composed of different elements: there are asteroids, moon surface, spaceship and cluster of stars. The designer has wisely chosen a color scheme and incorporated geometry patterns in order to tie everything together as well as enrich the theme.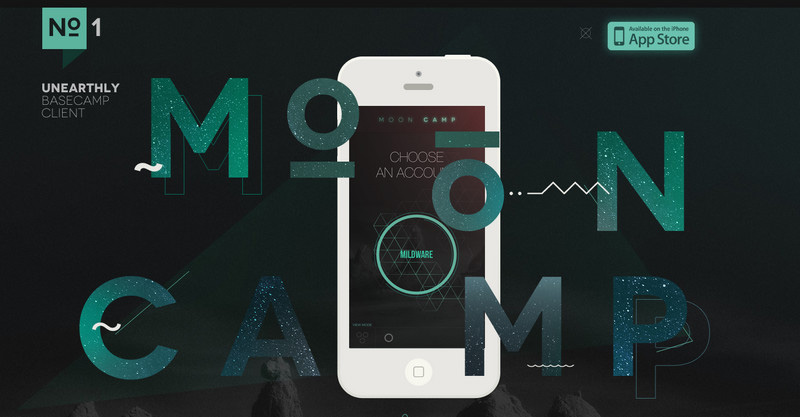 Bright Media
This creative digital agency goes for a delicate cosmic appearance that is beautifully supported by ultra-narrow graphics, refined typography and several complimentary translucent gradient style areas. Much like the previous example, the website also has a strong geometry feeling.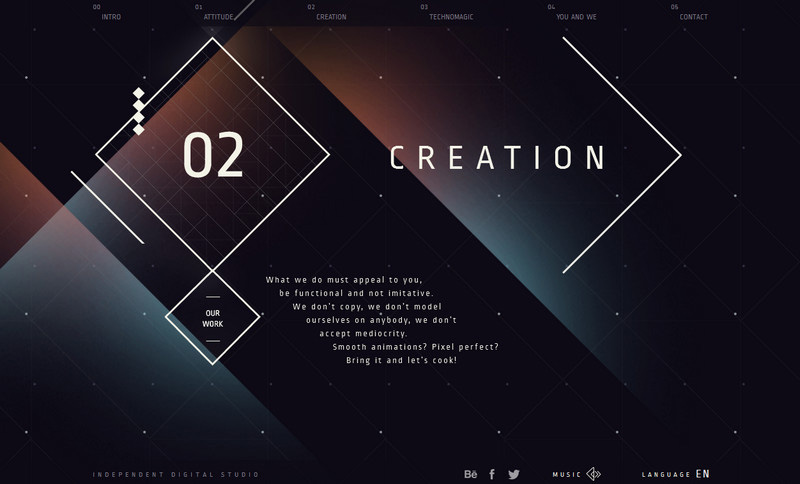 Dubbelfrisss
The website has a pretty fun and amusing home page that features an image of an old-school robot. The design includes retro style typography, muted coloring and an eye-catching background in order to set up a quite spicy atmosphere.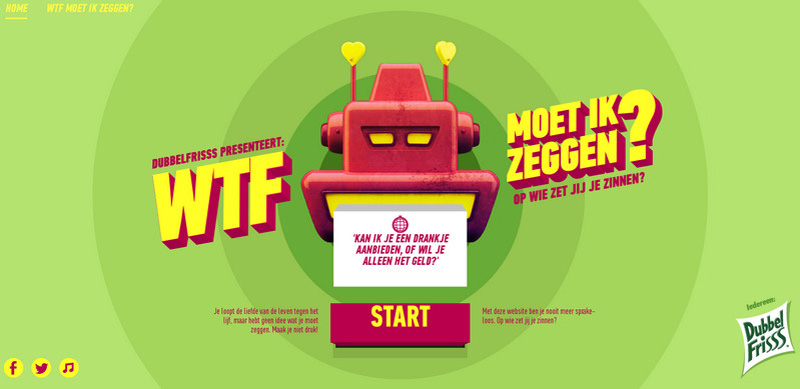 Voyager
The design aims to completely reflect the name of the website "Voyager". The landing page portrays a dark landscape with a nice star swirl that easily sharpens a sense of adventure.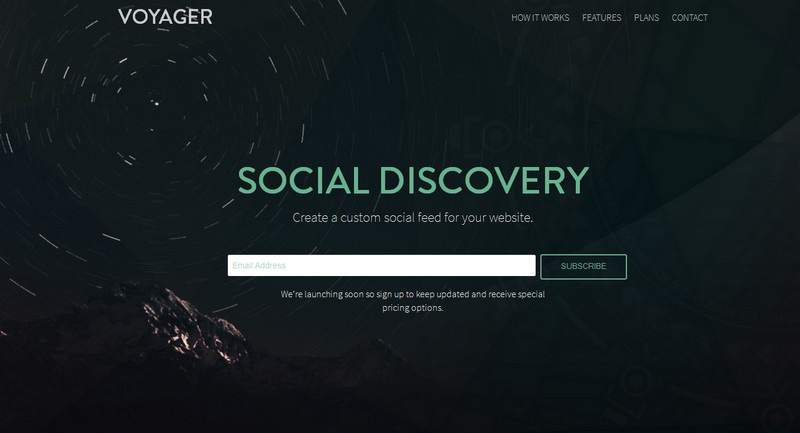 City of Drones
The website, as you have already guessed, lets you explore the city of drones through the eyes of a drone. It provides you with an opportunity to delve into a peculiar world of robots, full of vivid blocks and strange buildings.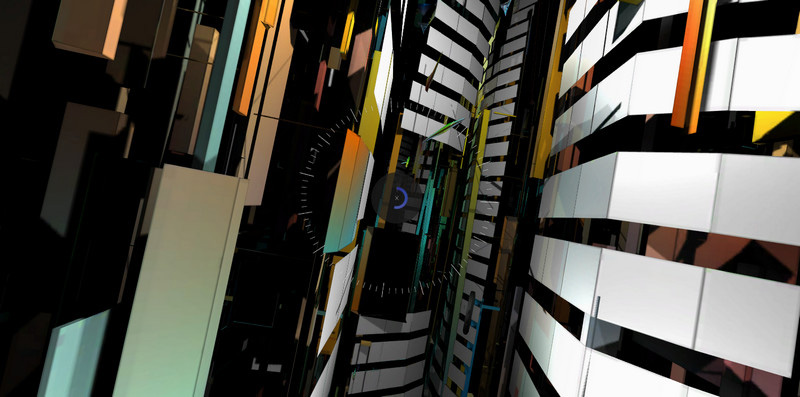 Kuato Studio
The website tries to stimulate visitors into familiarizing themselves with innovative ways of learning. The landing page includes an amazing image background that illustrates a futuristic world of tomorrow, as if to say that we are striving toward it.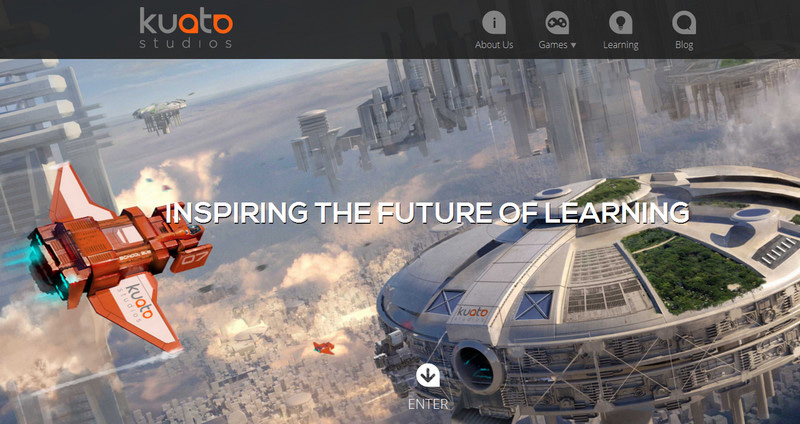 Nuevo Nissan Qashqai
The landing page of this promotional website features a magnificent photo-manipulation. Bluish coloring along with neon style typography enormously contributes to the design as well as maximizes a produced effect.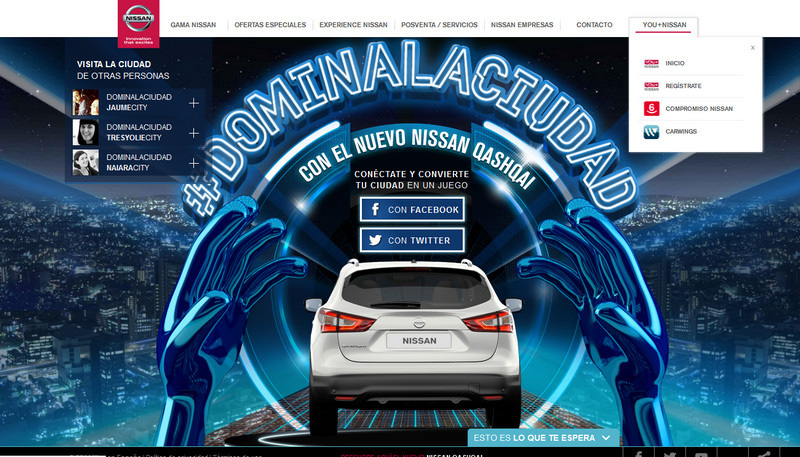 Earth to Echo
This is a promotional website that focuses users attention on an upcoming fantastic family film. The website offers you to go through a really captivating and interactive journey that includes matchless animations, friendly characters and other interesting stuff.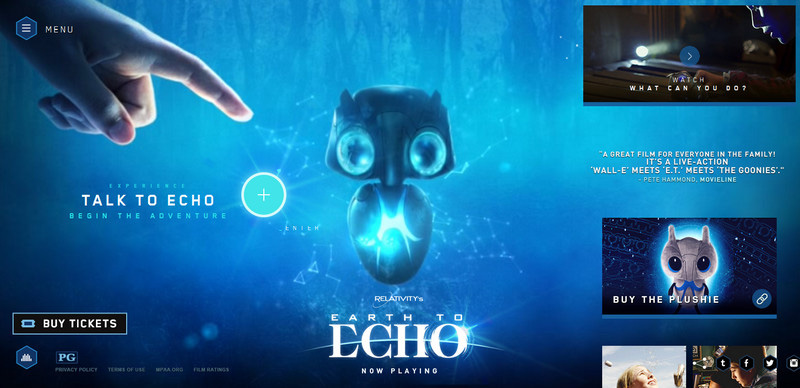 Adobe Muse
The website encourages you to find out new possibilities of Adobe Muse CC through the enthralling fully illustrated tour. The designers showily reveal new features by incorporating a subtle line art paired with some small yet pleasant effects.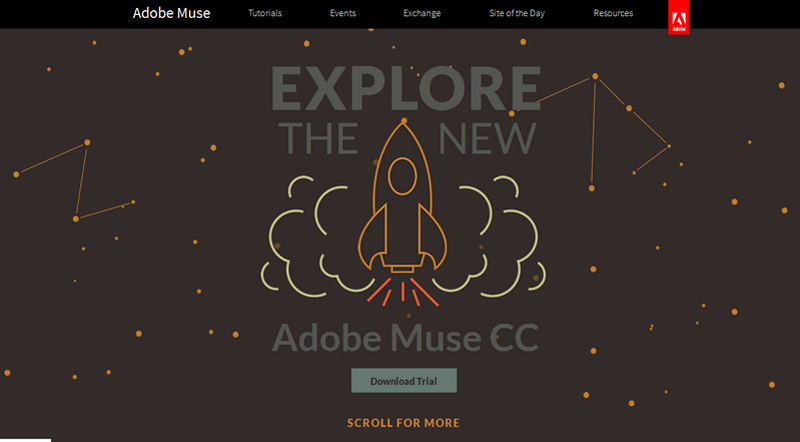 77 Diamonds
The website challenges you to create your own universe. The backdrop with a night starry sky, a pleasantly animated diamond placed in the center of the screen, twinkling lights and neat typography succeed to establish a truly engaging atmosphere.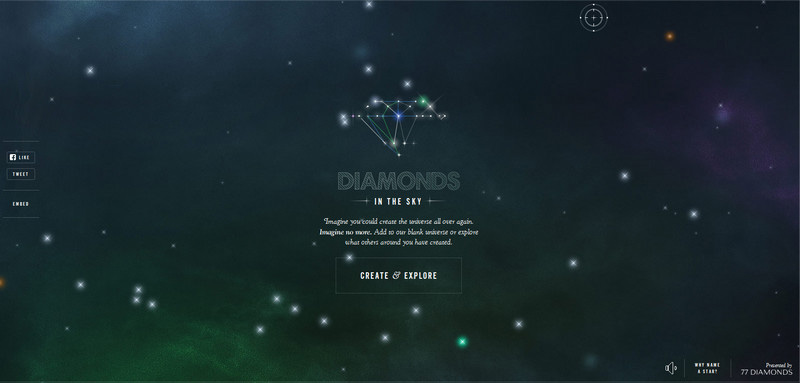 Personal Brand Institute
The landing page charms with its remarkable line style animation. Here the geometry vibe nicely interacts with a cosmic appeal providing users with a topnotch experience.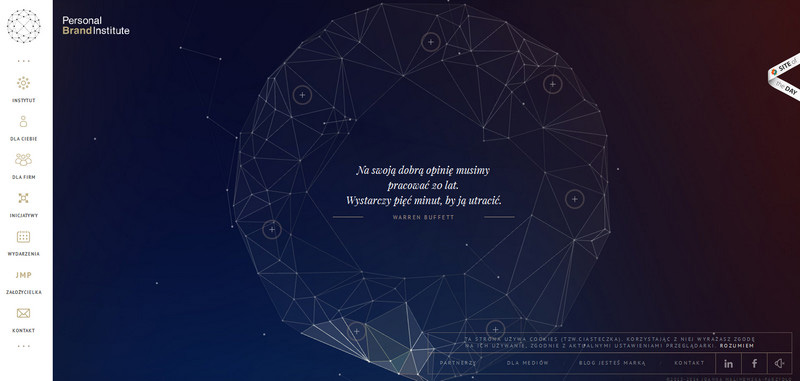 Walkr Game
This fully illustrated website, as befits every website that advertises a game, conveys a distinctive spirit of adventure jazzed up with some high-tech touches. Every section includes fascinating cartoonish illustrations and characters, some of which even come to life.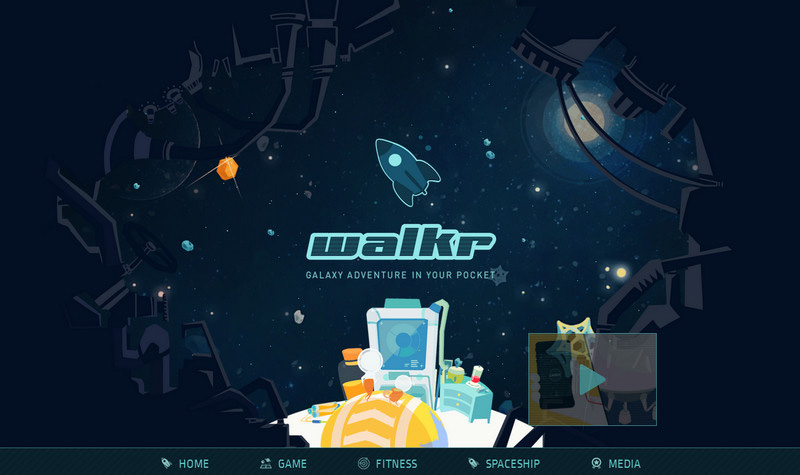 Conclusion
Websites inspired by high-end technologies vary: you can stumble upon mind-blowing photo manipulations, surreal images, splendid bright vector illustrations, amazing line art and futuristic landscapes. All these lavish pages are supported by leading-edge animations and effects for providing online visitors with a richer and more memorable experience.