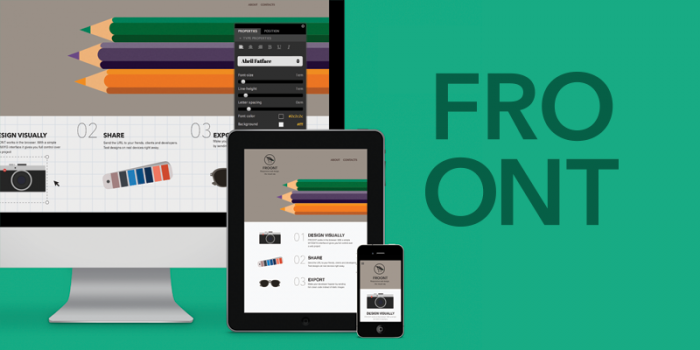 Our days are all about the Internet. Everything seems to be happening at a faster speed and all information can reach you almost in real-time. You can find out what the weather will be like tomorrow, when a movie premiers, who voted for who, who's dating who or what your friend from across the ocean had for breakfast today. Besides, almost everyone is blogging now, so having your own website is the new rage.
With the increase in popularity of the web development industry, developers need to keep up with the demands and create different tools that make developing, designing and managing a website an easier task. Listed below are 20 of the most interesting such tools that can make your work a lot easier.
Animatron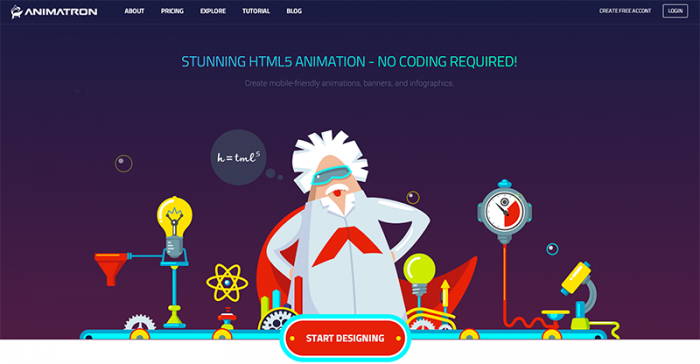 Animatron is the perfect tool to use when you need to create animated content for your website. With Animatron, you will have access to an entirely new workflow for creating animated and interactive content for the web. There is no longer any need to use traditional software that's both expensive and hard to understand for beginners. – Animatron is great for both newbies and professionals alike, and it comes at a very attractive price (including a free plan).
Sharing work-in-progress is a breeze with Animatron. Forget about having to save every change, download it, attach it in a email, send it, and so on – with Animatron, all you have to do to share your work with a collaborator is copy/paste the link to the project, and you can see all the changes they make as they happen, in real time. Also, Animatron saves all of your work in the cloud, so you can access it from anywhere and at any time (as long as your device has a working Internet connection, of course).  As soon as you're done with your work, Animatron lets you export your work straight to HTML5, SVG, GIF, and video.
WPJobBoard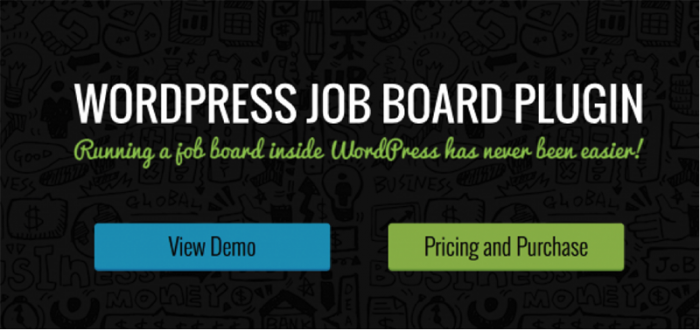 Nowadays very few people use newspapers to find a job. Instead, they turn to the Internet where they can find hundreds of listings with just a few clicks. The WPJobBoard plugin for WordPress will help you make things easier for you whether you decide to start a website especially dedicated to posting jobs or you want to use it for an existing site you already own. You don't even have to know HTML, CSS, PHP or any other programming language in order to set it up. WPJobBoard allows you to choose between its default theme "Jobelon" and any of the WP "frameworks" (WooFramework, Genesis, Headway or Thesis). No matter what you opt for, you can rest assured your job listings will always look visually appealing for your users. WPJobBoard also makes sure to automatically send them email job alerts. You're also given the option to monetize your site by charging employers who want to check out a user's entire profile.
Original Mockups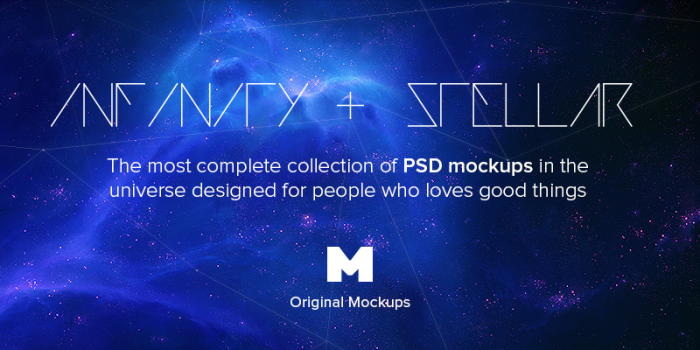 It is vital for all designers to be able to create mockups of their designs in order to be able to discuss them with clients. By using Original Mockups you will be able to show off your work in a realistic mockup and therefore dramatically increase your perceived value. The mockups provided by Original Mockups are both beautifully designed and visually appealing. Whether you need mockups for devices and UI displays, books, magazines, business cards or flyers, you are sure to find one that will more than satisfy all your needs within the bundles offered by Original Mockups. The Infinity Bundle offers 70 beautiful professional mockups that come in PSD file format and can be copied into your design straight away. In addition to this, you can also opt for the Stellar Bundle that adds over 50 breath-taking mockups that are sure to fulfill your every need. Head over to the Original Mockups website and take a look for yourself.
Hiveage

Manually generating and sending bills and invoices to your clients is truly a tedious job seeing as it tends to demand a lot of concentration. Hiveage is here to help you send bills on time and even send thank you emails to clients who paid on time. Hiveage allows you to completely customize your invoices so they can reflect your firm's image. The intuitive interface allows you to quickly and effortlessly send invoices on the go. Using the user-friendly reporting tools you can edit your tax, discount and shipping options. Hiveage accepts payments using PayPal Pro, Stripe, 2Checkout and other payment gateways. This way you'll surely receive the money from all your clients. What is more, Hiveage never retains commissions from your client's payments. So, depending on your services, you can get started right away with a single user account and then upgrade to 10 or 20 users as your business grows.
MotoPress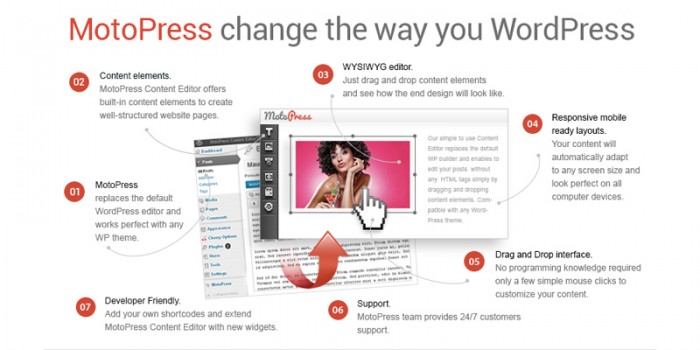 For a simple way to build your website content with just a few mouse clicks, try the MotoPress Content Editor. This plugin is an alternative to the default WordPress editor and enables you to customize the content of your page without having to write a single line of code – you simply have to drag and drop page elements and transform your WordPress in WYSIWYG. The MotoPress Content Editor is compatible with any WordPress theme and also very easy to install. It enables you to create responsive and mobile ready layouts and you also have the possibility of extending it with your own shortcodes. MotoPress is also WPML compatible and includes files for easy translation. It is very easy to use with its built-in content elements such as text, image, sliders, buttons or video. Moreover, the team at MotoPress offers professional support if you're having any trouble as well as regular updates. Go to www.getmotopress.com to find out more.
Framebench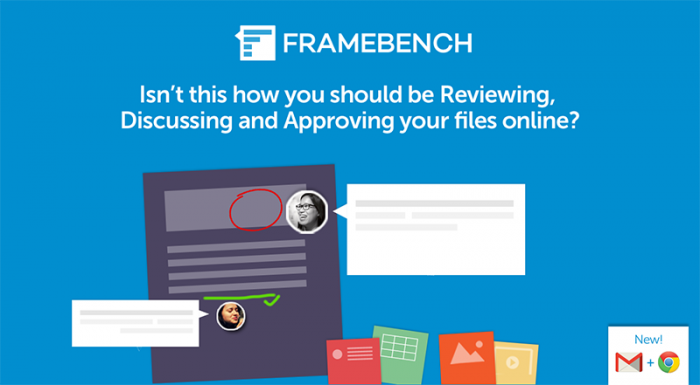 To make sure all of your projects run smoothly, you need a tool to help you easily collaborate with your team members as well as with your clients. Framebench is a cloud-based online collaboration communication and feedback platform that will help you do just that. All assets, reviews and changes you make to your project will be automatically documented for later access. The "TableTop Sync" feature allows you to get synchronized with everyone online, so all of you can see any activity as it happens. In this way, you'll be able to get feedback in real time, as if you were all standing in the same room. You can also share and review videos with Framebench so you can discuss them with everybody, saving a lot of time. Moreover, going through ideas and giving feedback is really easy with the help of the intuitive magazine page like flipping. The Mail Markup Gmail is another great feature Framebench offers that enables you to annotate, markup, comment and send without having to download any attachment.
Froont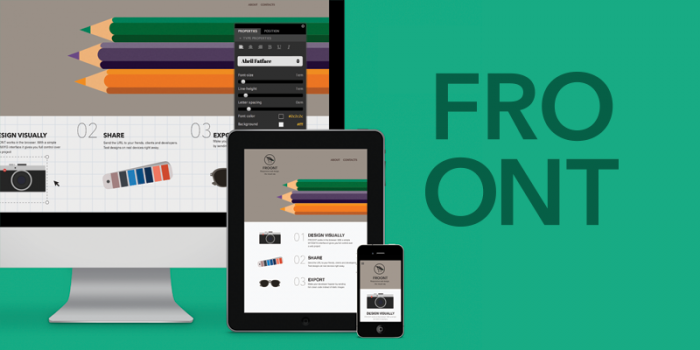 Froont speeds up your way to responsive web design and website prototyping. With Froont you choose whether you want to start from scratch or browse through hundreds of designs from other users and pick the one you like best. Next up you can edit almost every detail: you can change the logo, move it around, delete the fields that you don't find useful and play with hundreds of fonts before you find the perfect one. Froont lets you choose from over 2000 fonts from Typekit, Google and System fonts. The smart library will remember what your favorite tools are, so the next time you use Froont for one of your projects, your work will go even smoother. The widgetry works like Adobe Photoshop and Adobe Illustrator, allowing you to move different sections of pages exactly like the layers in Photoshop. Once you're all done, showing your work to clients or colleagues is simple: hit the download button and Froont will save everything in a zip file.
Cashboard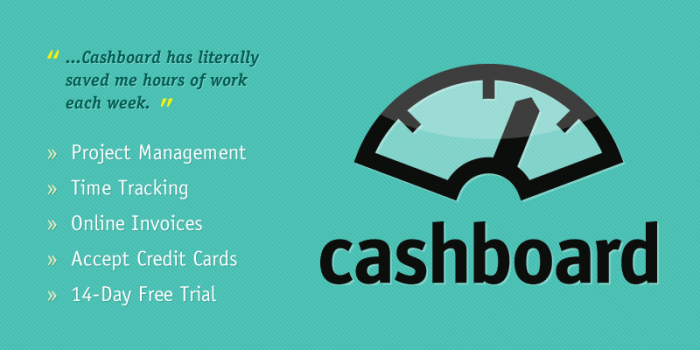 One of the best solutions for freelancers and small businesses that are having trouble getting organized is Cashboard. Cashboard is a cloud-based tool that helps you get organized and keep track of the clients you have to bill. You have full control over your projects, which means you can track the entire process from assigning tasks to your employees and setting deadlines to billing your customers. Being very easy to use, anyone in the team can generate estimates, invoices or reports. You can create estimates even before getting started on your project – you only have to add details such as type of tax and the way you want to bill, whether it is by the hour for services or by prices for products. Speaking about finances, Cashboard is deeply integrated with leading payment processors such as PayPal or Stripe, which enables your clients to pay invoices online. To find out more about how the tool works, try the 14-day free trial Cashboard offers.
Themify.me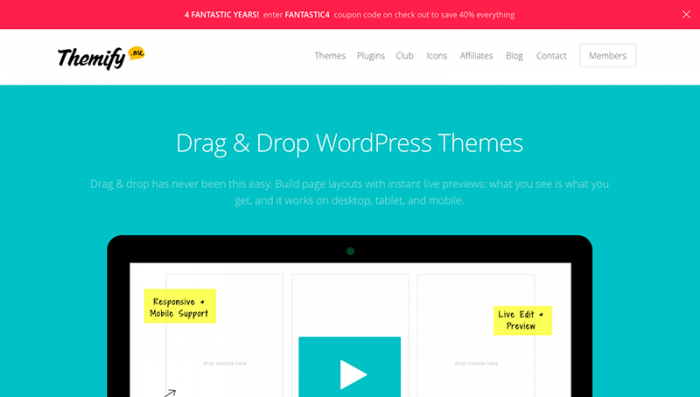 It's common sense that if you want your visitors to keep coming back to your website, said website should be as visually attractive as possible. In order to achieve this, you can employ the services of Themify. This tool has be specially created to make customizing your layout and theme as simple as possible for beginners and people with experience alike. All the alterations you want to make to your website's layout or theme can be done from within the options panel and you won't be required to write a singe line of code. Within Themify's framework you will be able to use the drag & drop builder, custom widgets and shortcodes in order to make sure your website looks exactly as you've envisioned it. What's more, with Themify you are guaranteed that what you see is what you get, meaning that as soon as you finish making your modifications, Themify will make sure that your theme will look great on all devices from laptops to mobiles.
ShrinkTheWeb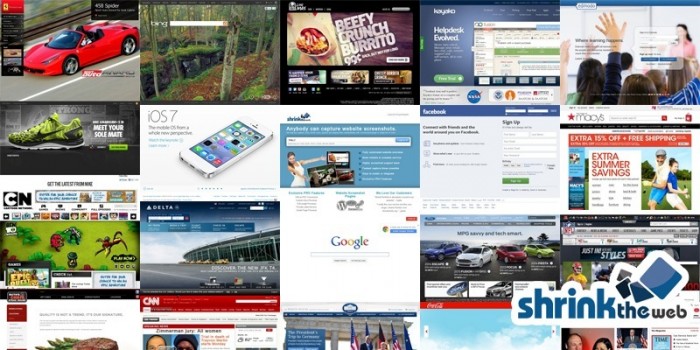 Here's a web development tool that will save a lot of time for all the web and mobile application developers out there. ShrinkTheWeb is a smart platform that has an automated screenshot system that is capable of scaling to meet any need. It automatically captures, shrinks, crops, saves, uploads and displays screenshots with a single line of code or by using an existing plugin. All the tedious steps are taken care of by the most reliable website screenshot platform available out there at the moment. ShrinkTheWeb also guarantees unmatched reliability and unparalleled tech support. Due to its unique pro features, it will make your links more visually appealing for your viewers in no time. Among other things, ShrinkTheWeb offers URL to PDF Conversion, Custom Size Previews, Full-Length Previews, Private Label Service and Inside Page Previews. It's no wonder it was used by Microsoft and Semantic, since it will make your site really shine with just a few clicks.
RIU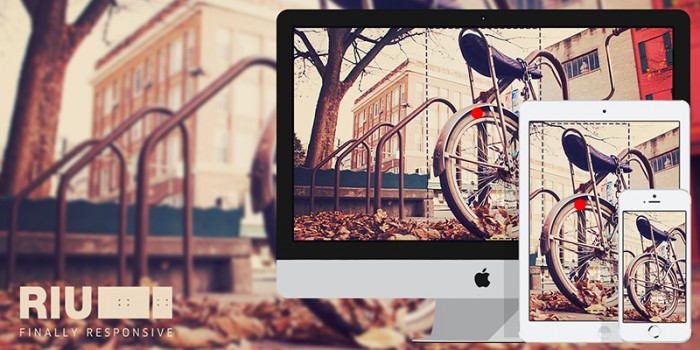 RIU blends in seamlessly with your WordPress gallery. Once you upload an image and choose an area of focus (AOF) and point of focus (POF), RIU will always keep these areas relevant regardless of the screen size. This is handled automatically by RIU based on image aspect ratio, container size, AOF, POF, and image size.
Here are RIU's features, in short:
Intelligent responsive images
Targeted cropping
Image subject is always first
Preserve the image subject to fit perfect on your responsive web design no matter the aspect ratio or size
Easy to understand and use
Watch the 1-minute tutorial to see RIU in action: http://bit.ly/1p8E838.
Launchlist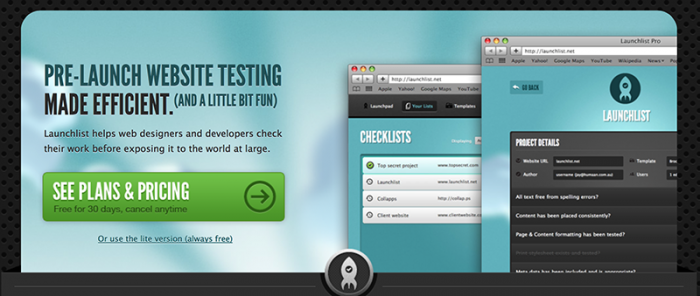 Launchlist is the tool you need in order to be sure that all your code for a new website is clean and bug free before deploying it online. Using this tool, you will get all your pre-launch website testing in order. Among the features it offers you'll find: creating a launch list (where you'll keep all the tests you want to run on your website), managing the project with Launchpad (where you'll find all the recent active checklists), customizing the template of each of your projects, the possibility to collaborate with your team mates and more.
Flowdock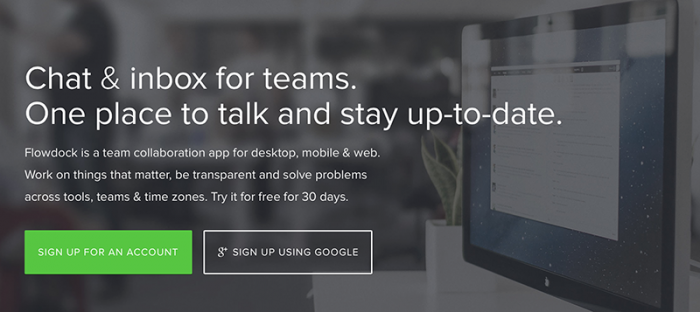 Flowdock a tool designed for teams of developers in order to make their collaboration as easy and fruitful as possible. Flowdock is available for desktop, mobile and web in order to make it as accessible as possible. While using this tool you will be able to easily manage the important points in your project, have your activities be completely transparent and communicate with teammates regardless of time-zone or tools employed differences.
Context.IO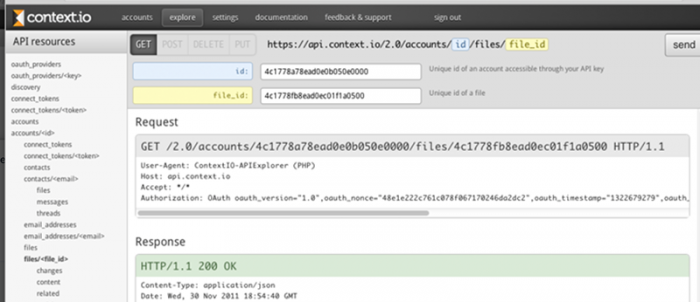 Context.IO is the app to go to for all your needs of syncing email data across IMAP. By using this tool you don't have to build, scale and maintain the infrastructure yourself. Context.IO makes email data accessible through a simple REST API so all you have to do is write code against this API (which is infinitely preferable) and you're ready to go.
Metricfire

Track and graph performance metrics and statistics from your applications are essential in any project. And Metricfire is the tool you need for this, as it provides you with all the information you need about the performance of your applications. What's more, Metricfire is completely independent of your code, therefore, in case of a critical crash when everything stops working, you'll be able to access metric and statistics within Metricfire nonetheless and workout where the problem was and how to fix it.
Hostoople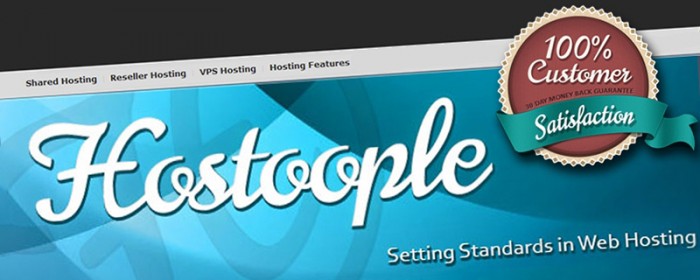 For a web developer looking for hosting both for himself (or herself) and for customers, Hostoople is the best solution. Hostoople reseller hosting is one of the best hostings available out there. This team assures you that they will deliver first rate support from a team of professional that is at your disposal 24/7. In addition to this, Hostoople has a wide variety of bundles that were designed to cover all needs you might have in the process of building your website. To start off, Hostoople has a core bundle that gives you access to free domain registration or transfer, easy to use control panel, unlimited MYSQL databases, free blogging software and free premium website builder. Furthermore, you will find dedicated bundles that include hundreds of software automatic installers, most of them free, that will surely make your life a lot easier. Amongst the bundles they offer you will find bundles for eCommerce websites, blogging websites, website content management and more.
WPHelpDesk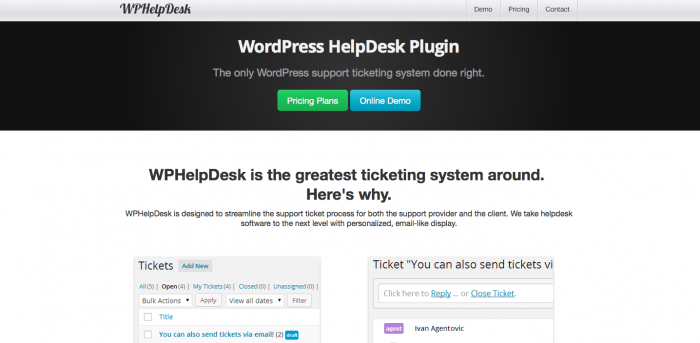 WPHelpDesk was specially created to be integrated in any WordPress site, allowing business owners to set up a help desks in minutes. WPHelpDesk makes it easy for you clients to reach out to you with their issues. All they have to do is fill in some standard fields in a form and submit it to you. The user-friendly and intuitive interface makes sure that this process is seamless. Also, your clients will be able to choose, when submitting a ticket, the way in which they'd like to be kept up to date either via email or via ticketing service. Thereafter,  it's easy to assign the ticket to anyone in the firm and with just a few clicks you can see its status, see when and who last made changes to it and convert any comments into a new ticket. WPHelpDesk automatically saves your work every 30 seconds and protects you against harmful data with special hooks and filters applied to tickets and messages.
Konstant Infosolutions

KonstantInfosolutions provides high quality services in the field of IT. With over 11+ years of experience, they offer a wide range of services in web development, mobile application development and eCommerce development. With a huge team of highly skilled PHP professionals konstantinfo provides quality with satisfaction to clients in veriouse area of web development like Cake PHP, Magento, WordPress, Drupal, Joomla etc. and mobile application development like iPhone, Android, Cross Platform etc. With their dedicated developers, they ensure customer satisfaction by developing beautifully designed websites and mobile applications that are also user-friendly and functional. They understand what an important part a website or mobile app plays in the success of a business, so they manage to create pages that will help you boost your company. Also, with the constantly evolving mobile app and website development industry and the high standards and demands they offer great quality at a very competitive pricing.
Stamplia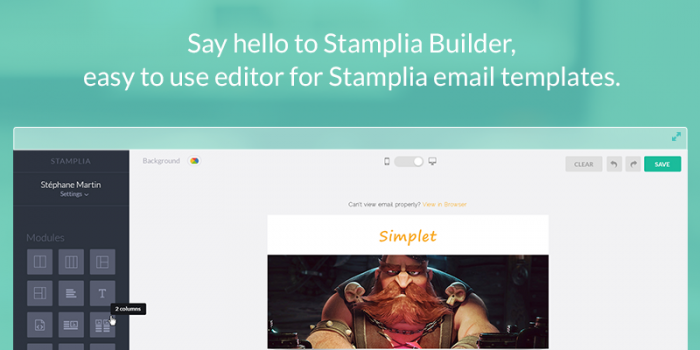 Developers usually have to invest a lot of time into creating a variety of email templates for their customers, but the Stamplia Builder changes all of that. From now on, all the adjustments to an email template developers had to do writing code can be managed straight from the editor in a matter of minutes. Using the Stamplia Builder you will be able to customize your email template in any way you see fit, see all the alterations in a real-time preview and edit your images in the amazing faster image editor provided.  In addition to this, by using the Stamplia Builder editor you will be able to automatically export your template to popular providers like MailChimp, CampaignMonitor and SendGrid and be assured that your email template will be fully compatible with them. What's more, developers who submit templates that are compatible with the Stamplia Builder will have the chance to be promoted amongst the clients of these providers.
Macaw

Macaw is the tool that beautifully combines image editing and code generation and makes the lives of designers and developers all that much easier. By using Macaw, you will be able to manage your images in an environment similar to Adobe Photoshop and let Macaw generate all the HTML and CSS code you need.