One of the biggest challenges most freelance designers face is setting their prices. How do you charge for your work in a way that's fair to both you and your clients?
A lot of folks assume they should charge by the hour. However, in doing so, they immediately limit their earning potential. You can only really only charge so much per hour and there are only so many hours in a year.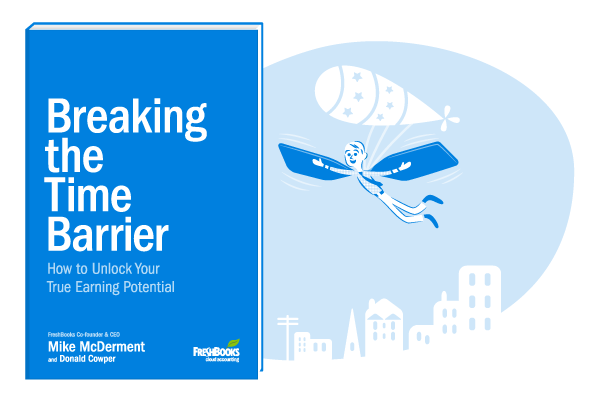 If you sell your time, then the only way to increase your earnings is to work more. This means longer days. It means giving up precious time with family and friends.
There is another way to think about your pricing – a way out of the vicious cycle. It comes from thinking about the work you do in terms of value. The value you offer as an experienced and talented professional that you bring to your client's business.
FreshBooks CEO, Mike McDerment, recently co-authored a book tackling the subject of value-based billing. Breaking the Time Barrier provides real ways for designers to think about their value and position their services to increase revenue. The book is free to read and takes most people less than an hour.
Here's where you can download the book for free: http://bit.ly/12Dhowt