Most of the multipurpose WordPress themes presented here were chosen because of their extreme flexibility, versatility, and ease of use. The majority of them will be highly useful in creating virtually any type of website, and several of those listed here were designed with a specific type of website in mind. Every single theme in this list has something going for it, which leaves you with a number of excellent options to consider.
A few of these themes are extremely popular, and then enjoy wide usage, which says a lot. Several offer demos to assist you in coming to a decision. Either way, we hope you will find what you are looking for.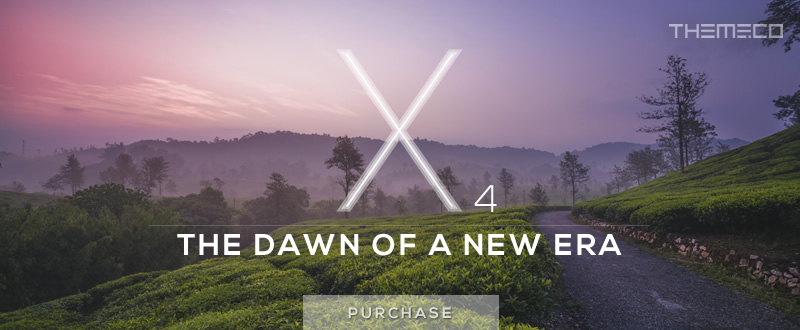 X Theme is according to its users and reviewers one of the best on the market. The forthcoming Version 4 of X will once again set a new standard for WordPress themes, as it includes a new front-end page builder that could well leave competitors in its dust.
This theme is already the most versatile theme in today's market, so you do not need to wait until Version 4 is released before you decide to buy. The upcoming latest release is imminent, and it will be free to every current X owner.
When you purchase X, you will not only be the owner of a premium website development tool, you will also gain membership into a community of users who are only too happy to share their knowledge, their advice, and their experiences with you through the various user forums.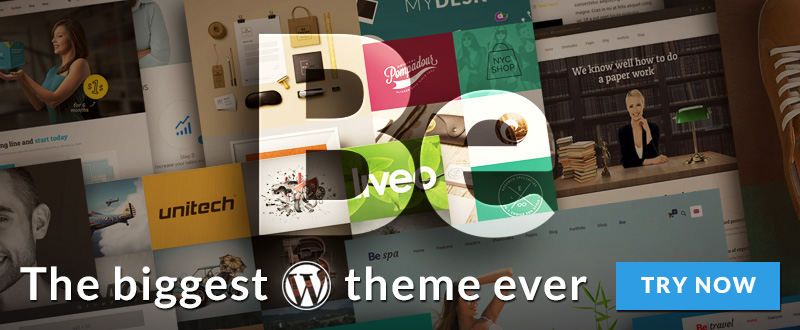 Be Theme has been the biggest theme on the market for some time. It features more than 100 ready to use, pre-designed layouts. You may not need to, but you also have the option of creating your own layouts.
Everything about this theme is suggestive of its high quality, and it is considered by those who should know as being one of the premier multipurpose WordPress themes on the market today. It has a multiplicity of practical features, it is super easy to use, and the look and feel of its overall design sets a definite standard for WordPress themes.
This theme is ideal for creating a professional appearing business website, but there are few if any reasons for using another theme for a different type of website unless it has been developed specifically for that certain type of website. You really cannot go wrong by choosing Be Theme.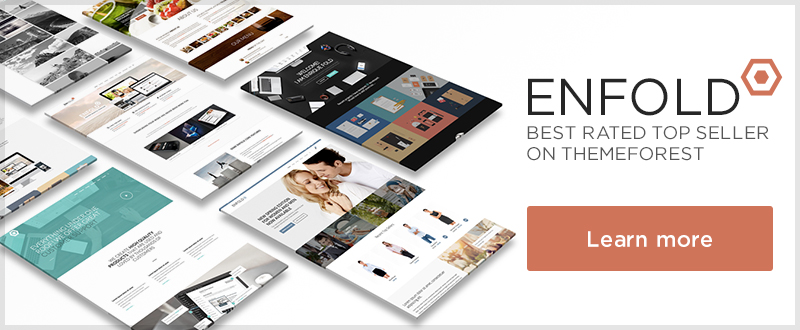 Enfold is the best rated ThemeForest's top seller, and for good reason. When using this theme, you can build whatever layout you like with its easy to use drag and drop page-builder/editor, and do so in a minimal amount of time.
This theme's strongpoint is its use in developing professional and business oriented websites, but you can integrate it with WooCommerce if your objective is to create an online store. Whatever you use it for, you will get off to a quick start in setting up your website.
Enfold is extremely user-friendly, it is regularly updated, its customer support is highly rated. It will be definitely worth your while to look at several of this premium product's demos before you make your final decision.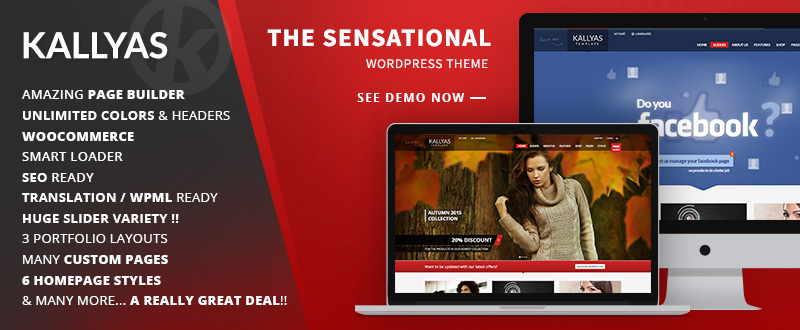 Its multiplicity of customizable options has made Kallyas one of ThemeForest's top sellers. Owners of the more than 14,000 websites built on this multipurpose theme will no doubt be willing to attest to its superb flexibility and completeness.
In addition to a powerful drag and drop page builder, Kallyas uses the popular Bootstrap framework, it has 10+ slider variations, and it is compatible with the WooCommerce plugin and WordPress 4.x. It features a large number of custom pages, and it is WPML ready as well.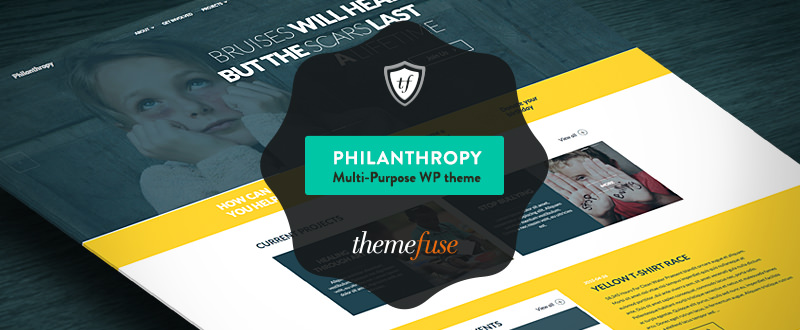 As its name suggests, the Philanthropy WordPress theme was primarily developed for use by those in need of a responsive multi-purpose non-profit theme, and it definitely has all of the features one would look for to create a non-profit or charity website.
Since it is highly customizable, this theme can be put to other uses as well. If you believe it might be worth considering, you can try it out for free by opening a no-obligation account. That in itself is an attractive feature.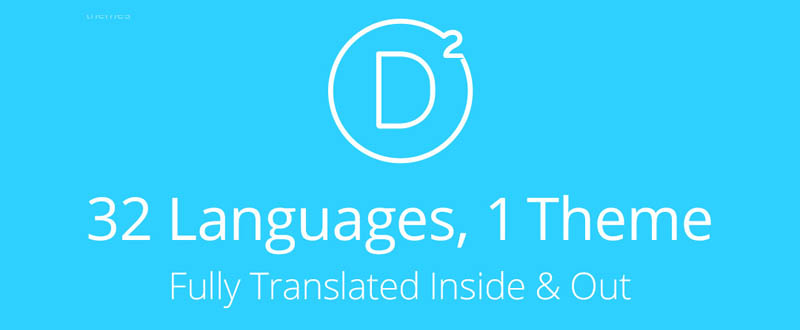 Divi has always been a highly popular WordPress theme, and since it has gone global with its 32 language translation capability, it has become more popular than ever.
Its producer, Elegant themes, considers it to be the most flexible theme in its entire collection, due in part to the more than 20 pre-made layouts to work with. You can use Divi Builder to create your own layouts, but in any event this theme is a real time saver. Its popularity alone makes it worth considering.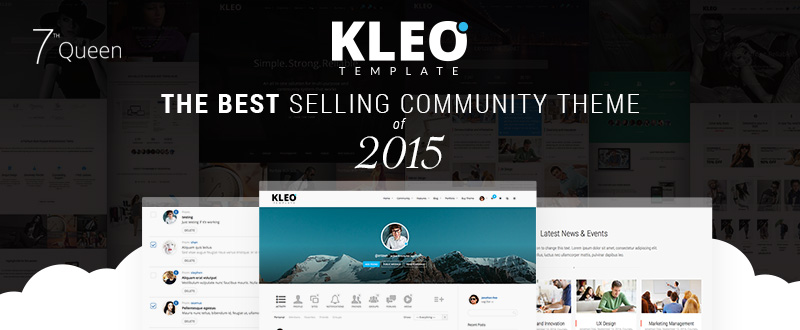 The KLEO theme has many uses, but it was primarily developed as a social theme, and that is the area in which it really shines. It has in fact been the top selling community theme so far this year, a position that is unlikely to change since it has been a BuddyPress best seller for several years running.
The multiple grid layouts and drag and drop page builder alone make KLEO an impressive tool, but it also has a feature that almost any social theme should have, and that is its ease in integration with Facebook.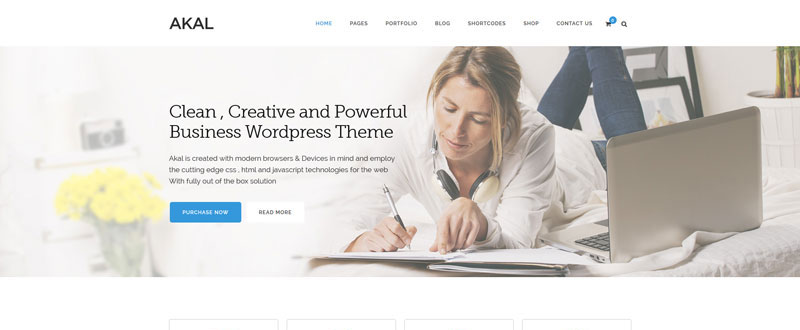 Akal would be a good choice for a photography or blogging website. It features the latest version of Visual Composer, and it features a Revolution Slider plugin and Parallax Bradslider as well.
Akal is also WooCommerce and WPML compatible, and WordPress 4.0 ready. Noted for its extreme flexibility, Akal is well documented and it includes a set of video tutorials. The current version, 1.3 features important updates to Revslider and Visual Composer.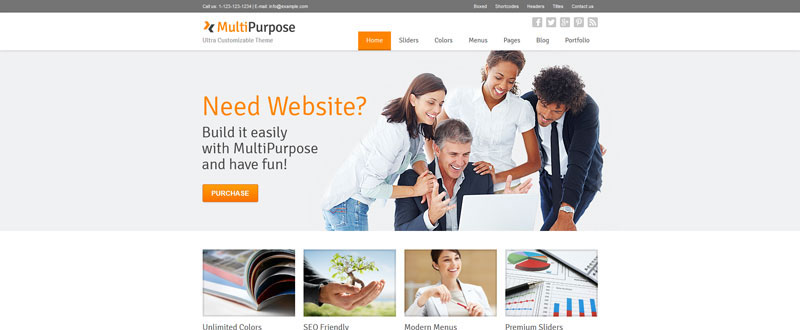 MultiPurpose is aptly named, if only because of the multiplicity of features it provides. Included are Revolution Slider and 13 other sliders, responsive and retina ready design, WooCommerce ready, and a great deal more. This theme has be around for a while, and it was last updated less than a month ago. It appears to have nearly all of the most important features, but you might want to check out the live preview before you buy.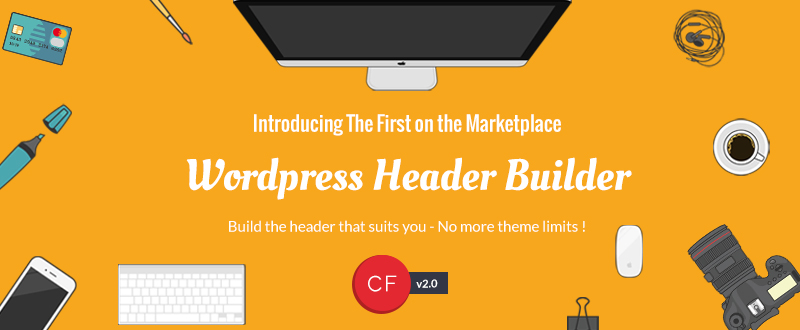 Circle Flip does not come with a single header, or a small selection of headers. It features a drag and drop header builder, thus bypassing a limitation found in most themes. You can use this theme for any type of website you want to, but a recently added travel layout makes this an ideal theme for travel and tour agency websites.
In fact, Circle Flip has easily customized layouts for various types of businesses, professions, and institutions, plus magazine and one-page website layouts. Circle Flip claims to be the most entertaining WordPress theme. Pay it a visit to see for yourself.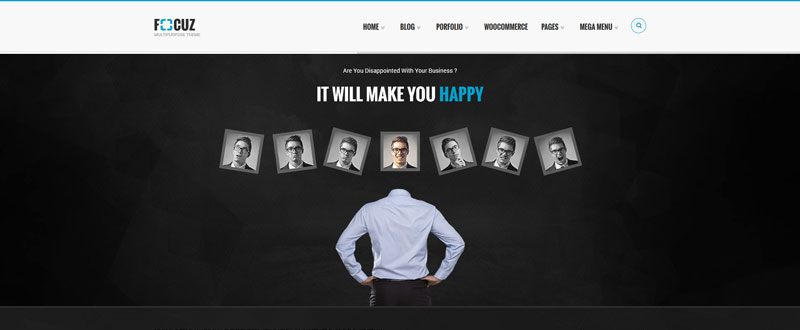 Focuz is advertised as being the best multipurpose business theme in ThemeForest. You can to create almost any type of website, but its true strength lies in creating shopping, business, and corporate websites. It is WordPress 4.1.1 ready, WooCommerce ready, and Google Mobile friendly. One of its most powerful features is the premier drag and drop page builder, Visual Composer. Click on the image and see for yourself what Focuz brings to the table.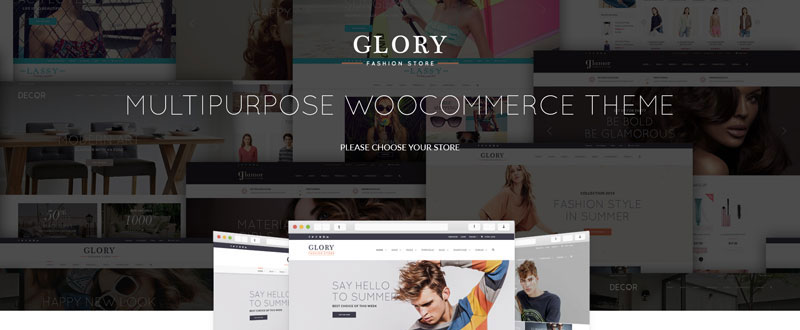 Glory is a WooCommerce theme that is made to order for anyone wanting to create an online fashion store, although it may be used for almost any type of website. Glory supports Compare and Wishlist plugins, it enables you to create customized testimonial pages and forum pages via bbPress forum support, and it is WPML compatible as well. Insofar as layout and color are concerned, Glory is aptly named.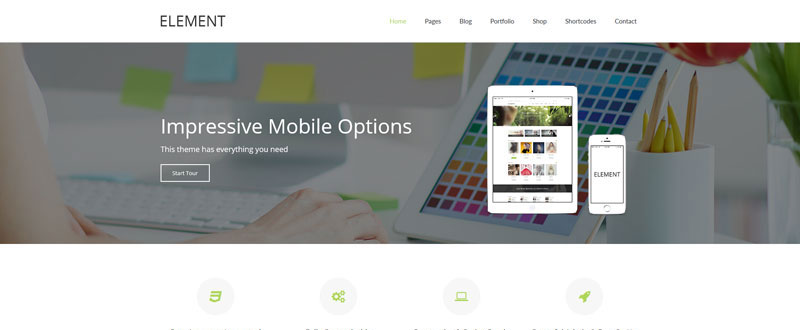 Element is WordPress 4.1+, WooCommerce 2.2, Bootstrap 3.x, and WPML compatible. It is especially suited for business and professional websites, or for any business wishing to smartly showcase its products, whether on a PC or on a smartphone. The WPML compatibility will give your business the global outreach that many themes are not yet capable of. The megadropdown menu is particularly impressive. Element provides 24/7 support.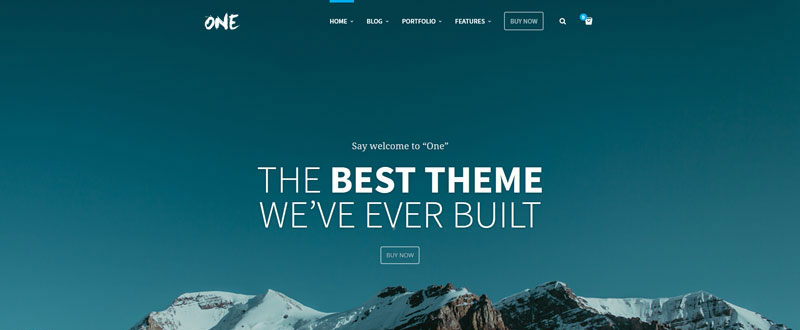 One is a quality multipurpose WooCommerce theme, but it can just as easily be used as a portfolio theme, or as a personal blog theme. The number of features is too numerous to mention here, but if you check out their live preview, you will see what this theme is capable of, which is really quite a lot. As you would expect, it is a fully responsive, retina ready theme.
We hope you have been able to find exactly what you need. Unless you had something very specific in mind, making a final choice among these best-selling themes may not have been an easy task for you. Share your thoughts with us, whether you found what you were looking for or not. We would like to hear from you.