There are literally hundreds of Joomla templates available on the internet. In this article I look at top 10 templates for the creative professionals as well as for creative agencies. I hope you enjoy these as much as I have.
If you are looking for a template that is a little out of the ordinary, then you should really consider Wunderkind. This is a very simple to use one page parallax template with a plethora of different features. What makes this template great is the fact that it is very easily customizable.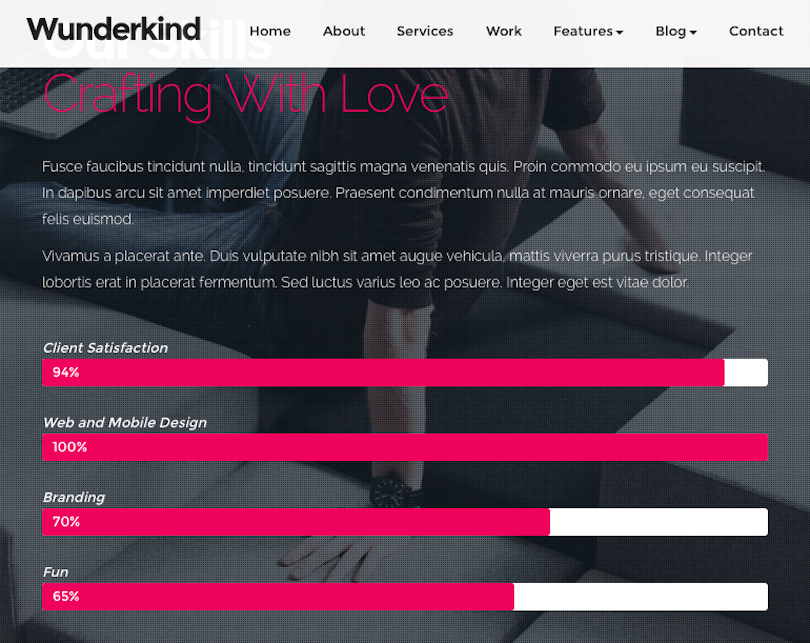 Price: $ 43 Preview and Download
Capture is an easy to use portfolio template with multiple sections and pages. The theme is fully responsive and is perfect for both professional as well as personal use. The template includes portfolio gallery pages and pages to display the projects you have completed in a more detailed manner.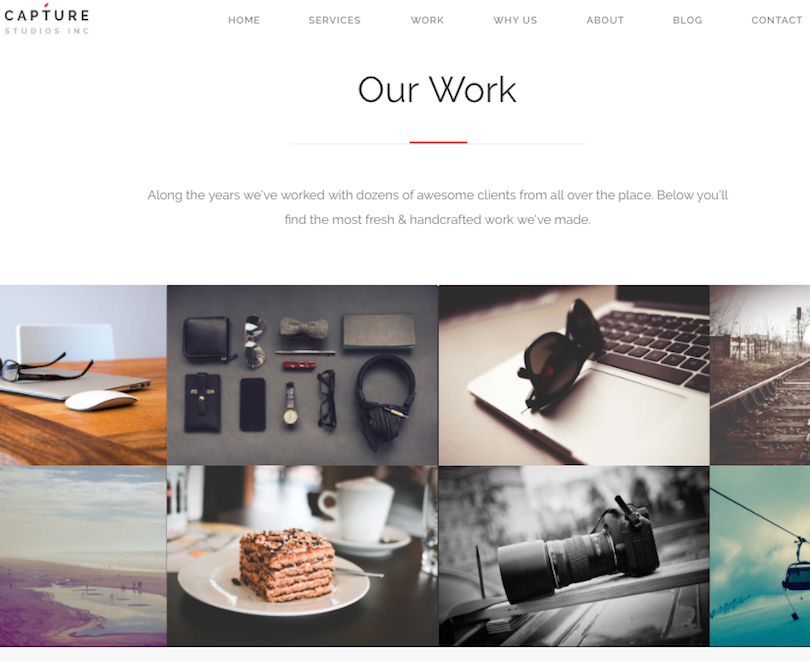 Price: $ 48 Preview and Download
Personal Page is a great template if you want to showcase your previous projects, furthermore, this template is 100% responsive and very customizable.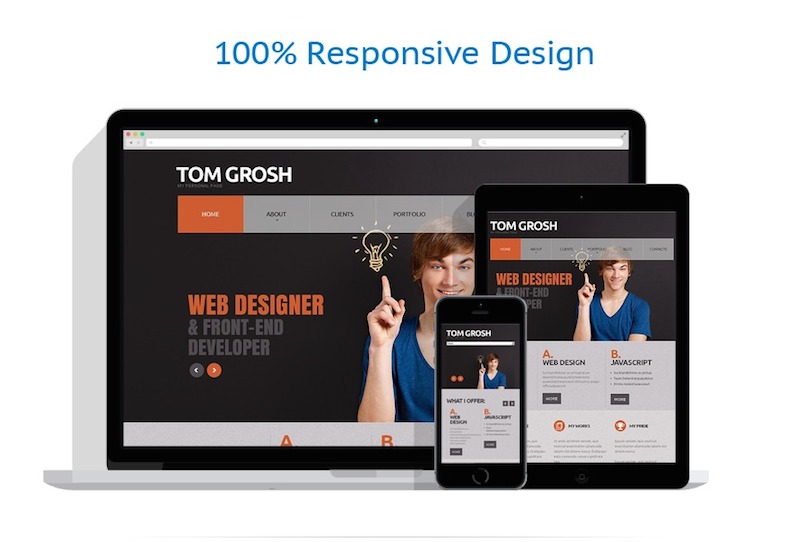 Price: $ 75 Preview and Download
Scrolle is a fully responsive Parallax One Page Joomla template. Whether you are looking for an agency, business or a personal site, then Scrolle is the right template for you. Not only is Scrolle a fully responsive template with parallax scrolling, but it also offers animated contents and Retina Display optimization.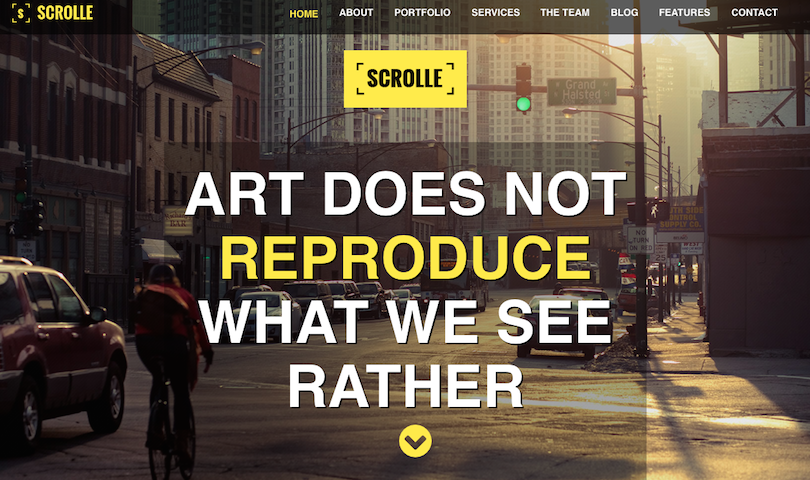 Price: $ 48 Preview and Download
Haven is another one of those stunning Joomla templates that features a subtle design and yet offers many flexible elements. This template was designed in order to make your site look more professional. It is especially popular among creative agencies, business owners and restaurants.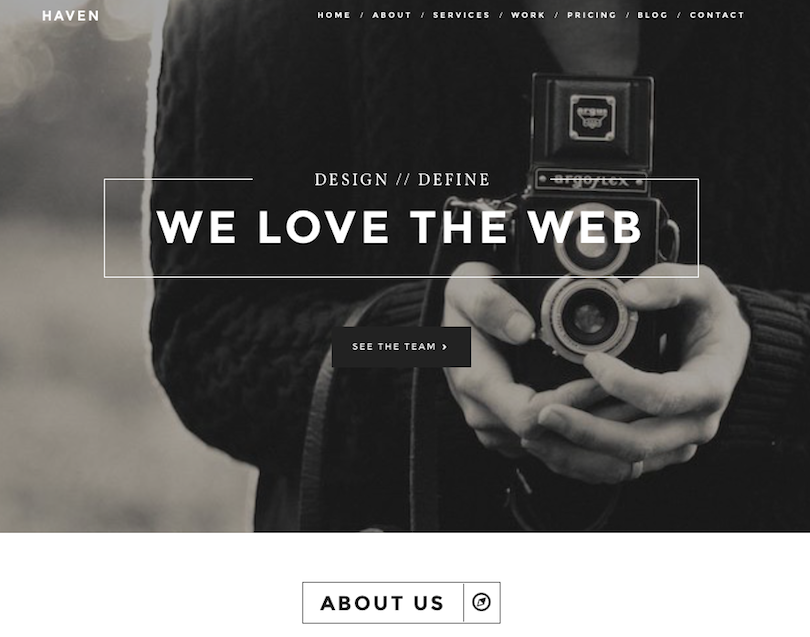 Price: $ 43 Preview and Download
Springfield is an elegant one page template with 100% responsiveness, based on the Bootstrap 3 framework. The theme features a stylish homepage for multiple purposes. Furthermore, the template is very easy to customize to your specific needs.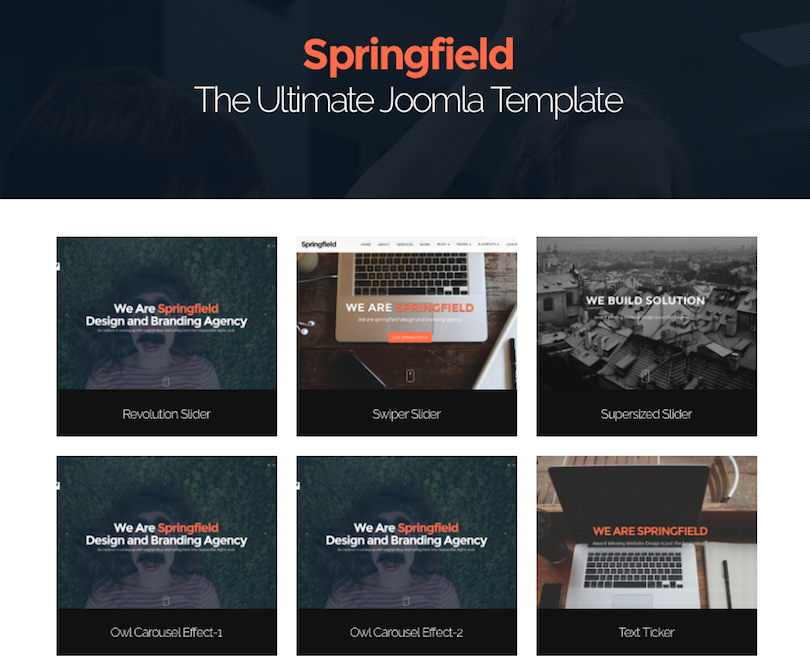 Price: $ 43  Preview and Download
One thing that online pages of writers seem to have in common is the fact that the sites are often overcrowded with all sorts of information. This template is very user friendly and of course responsive as well. The site includes different pages for reviews, a list of works, as well as a gallery and everything else that visitors might want to learn about the author.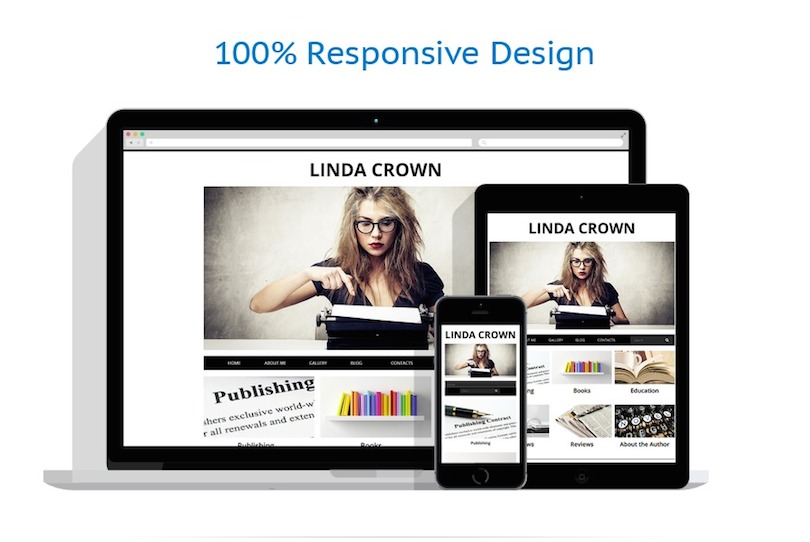 Price: $ 75 Preview and Download
If you are looking for a sleep and professionally looking template, then you should consider purchasing Agency. This Joomla 3.2.x template is a great template for any corporate, business or portfolio site. Furthermore the template comes with a premium component which would normally cost you $ 25 extra. Finally Agency comes with six different present colors so you can better match the color scheme of your company.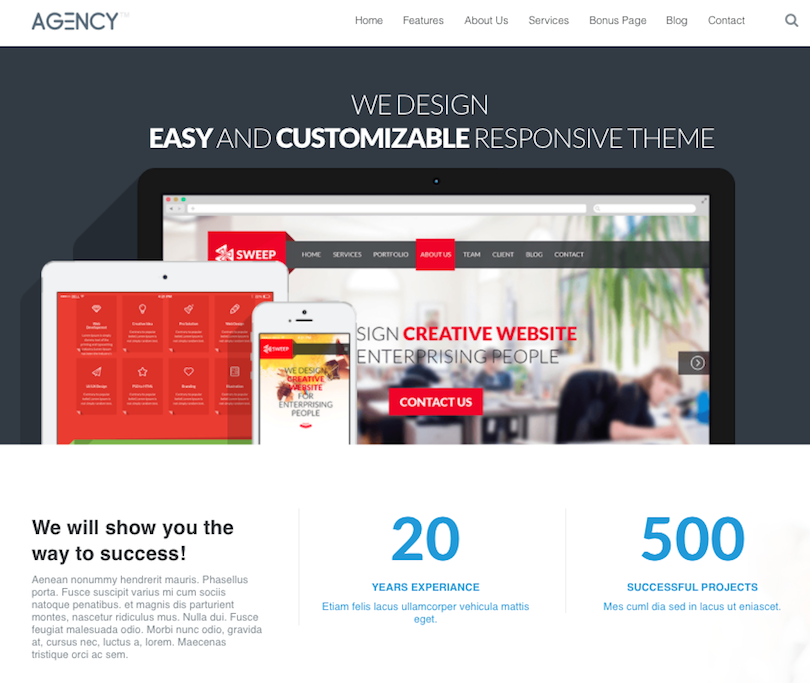 Price: $ 48  Preview and Download
If you are looking for a great template for creative agencies, freelancers or other any other form of business wishing to look professional, then you should consider Potassium. This this is an all in one page, with a multiple pages support. The template comes with Custom Contact Forms, SoundCloud integration as well as YouTube integration.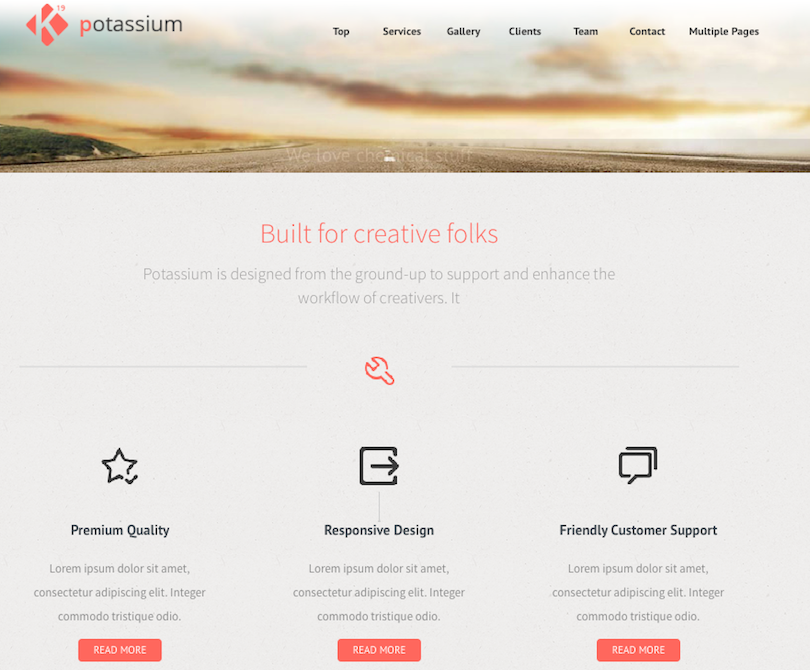 Price: $ 48 Preview and Download
Beuh is a responsive one page portfolio theme with clean,simple,minimalist and elegant design. This template is often used by creative digital agent, it is also used by freelancers to show their portfolios. The template is based on Twitter Bootstrap.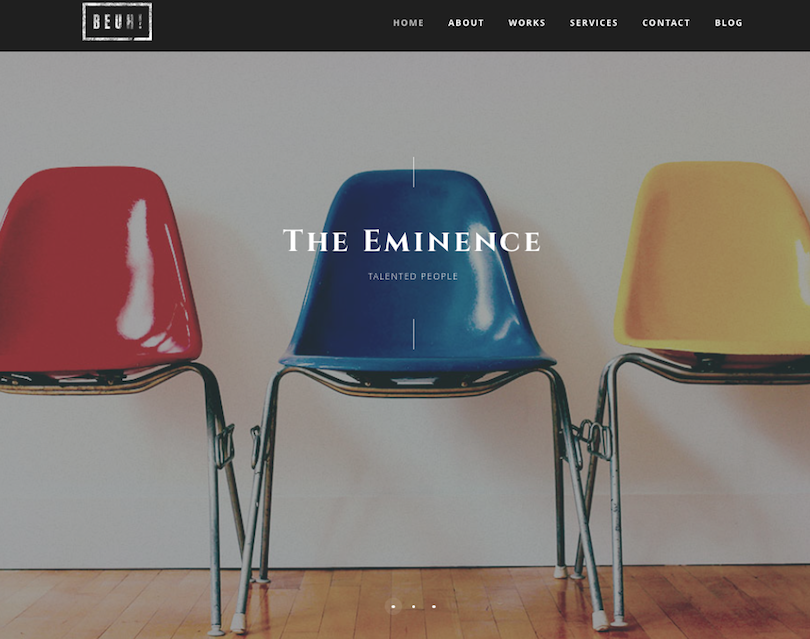 Price: $ 43 Preview and Download
So there you have it, the top 10 Joomla portfolio templates for creative professionals and agencies. I hope some of these might be good inspiration for your next site. If you think we have forgotten a great template, then feel free to leave us a link below.