If you're a graphic or web designer, then you definitely must bookmark all the websites in the list below! These are some awesome Dribbble tools for designers! You'll find lots of freebies, design tools and downloadable graphic elements. Among the great Dribbble tools in this list are: online color pickers, Dribbble freebies compilation websites, apps and cool galleries!
Check them out!
This is an experiment called The Colors of Dribbble. It picks a random color and then displays the palettes of the most popular shots from Dribbble that contain that color. The refresh button on the right is the base color.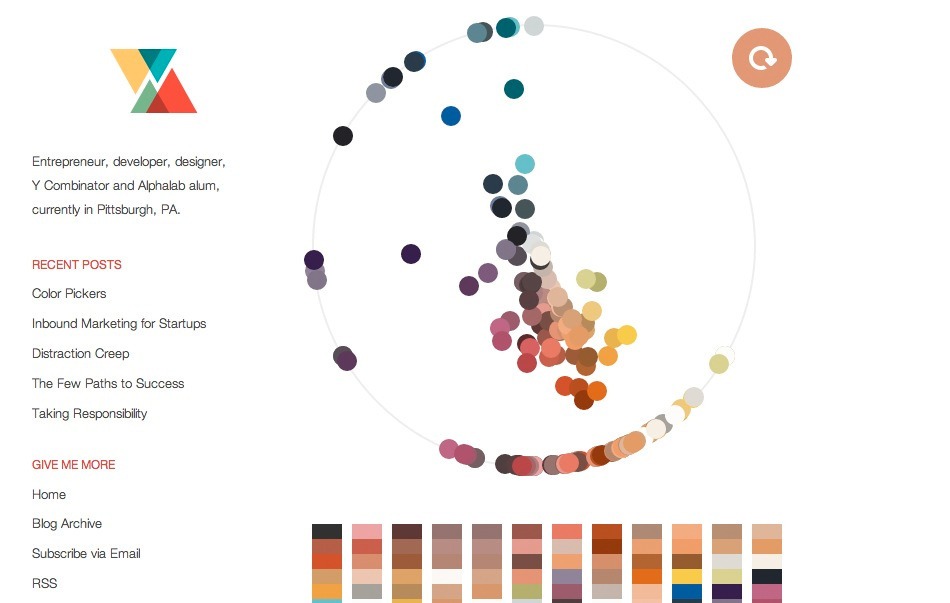 PSDDD is a collection of beautiful resources from Dribbble for the creative professional. Here you'll find the best design resources on Dribbble, like mockups, templates, buttons and icons.
Freebbble is a curated list of free design resources from Dribbble, with filtering, categorization, license information and direct PSD freebie download link.
Find the best free Dribbble resources on Github,  a web-based hosting service for software development projects that use the Git revision control system.
Dribbbleboard is a web-app based on dribbble.com website which is created to improve and simplify your inspiring by the best designers of the world.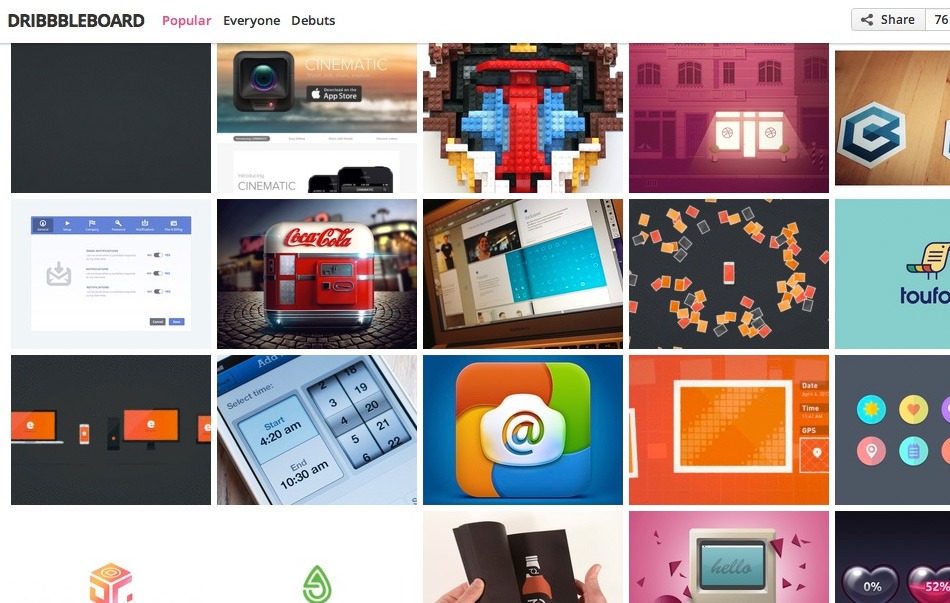 Here you'll find free PSD downloads and other resources created by Dribbblers, curated by Gilbert Pellegrom.
This WordPress plugin adds a template function, get_the_shots(), which returns the latest shots of the Dribbble user and adds a widget to cycle through the results.
This is a huge grid-based gallery with all the best Dribbble projects, some with downloadable freebies too!
Highlight Reel is a simple WordPress plugin that enables you to easily display your latest Dribbble shots on your website.
This is a great Dribbble app for Mac users! It has many great features and it is very useful!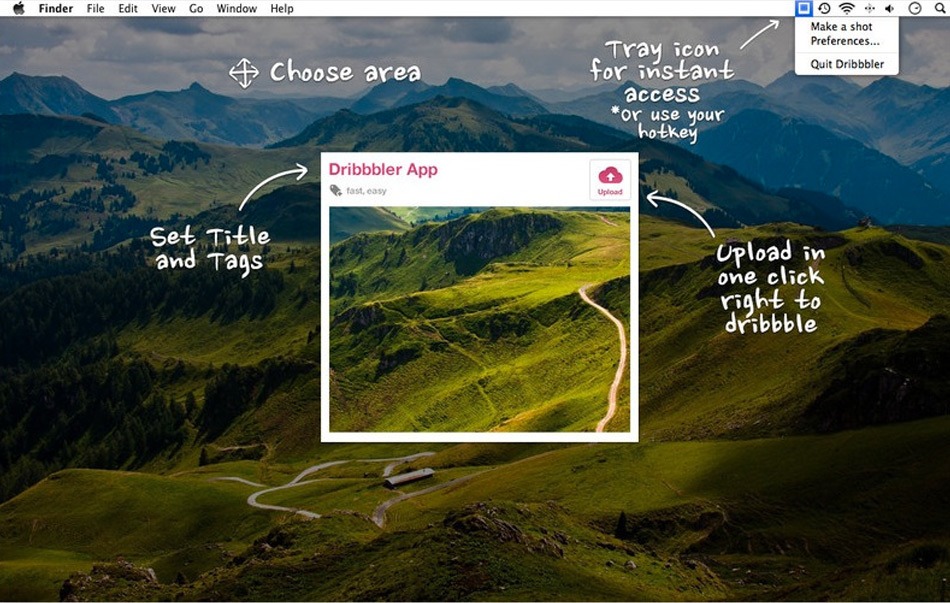 Balllin' is a beautiful Dribbble client for iPhone. Find some of the best work from top designers from around the world. Dribbble is show and tell for creatives.
PlayBoook is a cute and sweet Dribbble client for iOS. Dribbble is a place to show and tell, promote, discover, and explore design. With PlayBoook you can take a look to the most awesome work from best designers and creatives from around the world.
Show the latest Dribbble shots everytime you open up a new tab in Chrome! Benchwarmer is a simple extension that replaces your "New Tab" screen with a one that shows you the latest shots from your following feed, popular, debuts or everyone.
This is an infinitely scrolling dribbble gallery. All the best inspiration for designers is right here!
Nibbble is a free Dribbble screensaver for OS X 10.8+,  similar to the iTunes Artwork screensaver, that fetches images from Dribbble!
Bbbrowser displays the newest shots from everyone on Dribbble. Every 24 seconds new shots fade in! Permanent inspiration!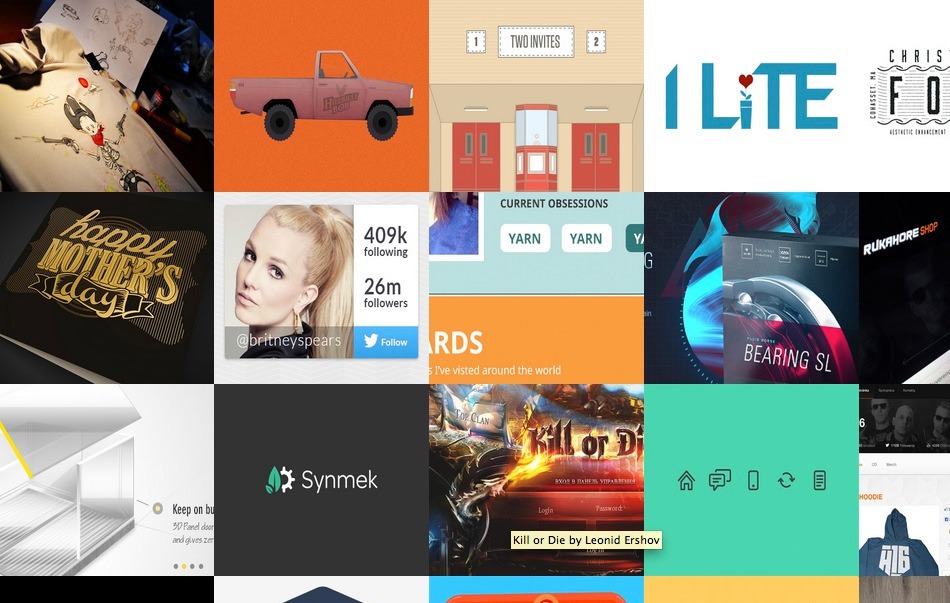 Ever wonder who drafted who? Now you can now by inserting the Dribbble username in this online app.
Dig the Dribbble logo? It doesn't come from a single font. Like many logos, the letters were drawn specifically for the mark. Here you'll find a collection of free fonts that are similar to the font used for Dribbble.
LockerRoom is a simple way to download your dribbble likes. You can download this app for free.
Pick'n'Roll is a creative iPad Dribbble client. Dribbble is show and tell for designers. Users share shots—small screenshots of the designs and applications they are working on.  This application has attractive interface, sounds, animations and multi-touch gestures.