Free eCommerce WordPress themes have been developed and designed for integration with one or several of the eCommerce plugins developed for WordPress. Some designs have eCommerce functionality integrated into the theme. The main eCommerce plugins developed for WordPress include Jigoshop, Cart66, WP eCommerce and WooCommerce.
Although a wide variety of options for an eCommerce platform is available, WordPress for eCommerce became more attractive because of the continuous development of themes and plugins. At present, there is no shortage of free eCommerce WordPress themes, which can be purchased or downloaded for free.
One of the leading benefits of using free eCommerce WordPress themes is that a lot of developers and users are familiar with the platform. Thus, the learning process can be shortened in certain cases, compared with other platforms. Another advantage of free eCommerce WordPress themes is that you do not have to pay for them, and they may be hosted anywhere. Many eCommerce options that are available today will require you to host your site with them. It can be good in certain cases but it is not what everybody wants.
In this post, I have showcased more than 20 free eCommerce WordPress themes for your review. I encourage you to browse on each item thoroughly to familiarize yourself with the unique features of each. Do you think I have failed to include better free eCommerce WordPress themes? Are you familiar with several free ecommerce WordPress templates that are not included in my list? Let us know by adding your comments below. If this post was useful, please share it with your friends.
Mystile is a clean, lightweight WooCommerce theme, designed as a canvas which you can use as-is, or easily create a unique design to match your products. The theme is responsive as standard, and comes bundled with plenty of options and alternate colour schemes.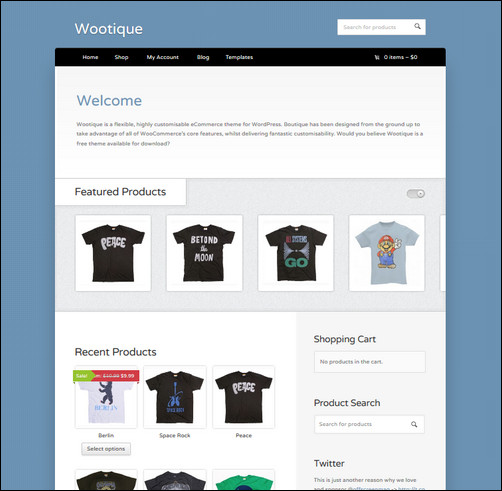 Unique Features WooCommerce Goodness As you'd expect, Wootique makes full use of all of WooCommerce features. We've painstakingly married theme and plugin to provide a seamless front-end experience. Every single one of WooCommerce widgets has been lovingly styled to match the beautiful design, as has each key component of the plugin such as the product.
Jigoshop WordPress eCommerce plugin – MORE INFO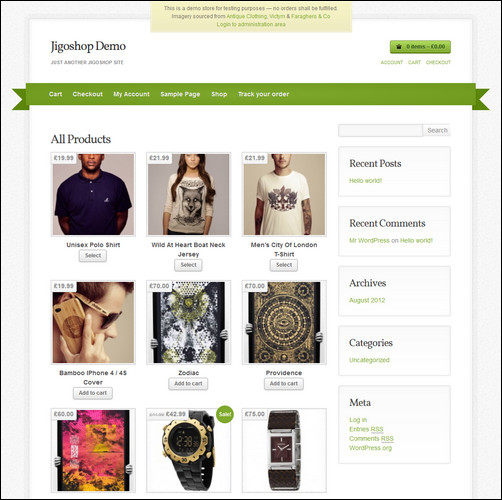 Jigoshop is an eCommerce plugin for WordPress developed by professionals with years of experience delivering online shops for global brands.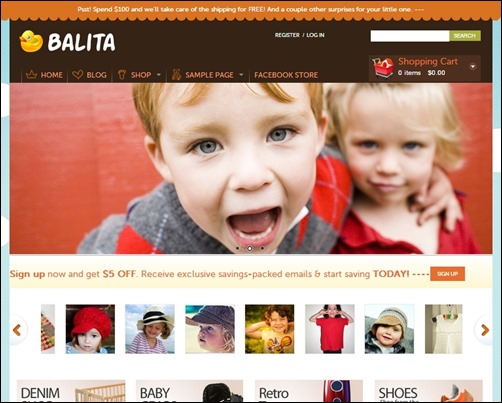 The theme is released under GPL. You can use it for all your projects for free and without any restrictions.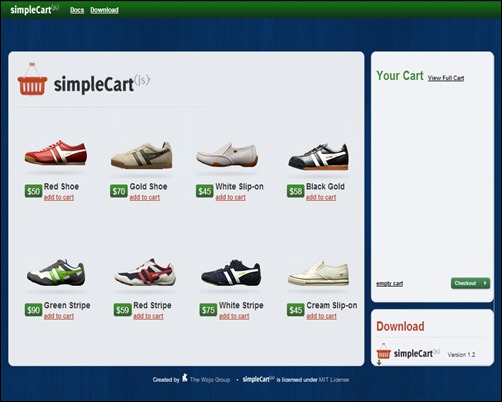 The cart is a 10.5kb javascript file that uses cookies to keep track of the items in the cart. SimpleCart(js) doesn't require any databases or programming knowledge. You simply need to know some basic HTML and have the ability to copy and paste.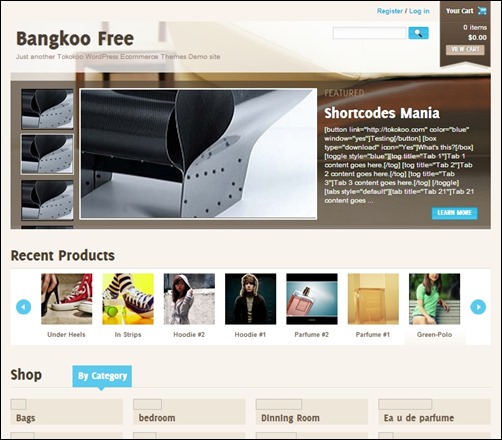 It will make your furniture business looks even more elegant with its simple yet easy to navigate design. Another greatness of Bangkoo is its features indeed, such as one click install to setup your store easily, slider to display your product items, Featured Image for your product teaser, WPEC 3.8 integrate, cool and flexible design to make your store more stand-out, and WP3 menu with two spot on the header and footer, header integration, two widget areas on the sidebar and footer, Blog integration, and more!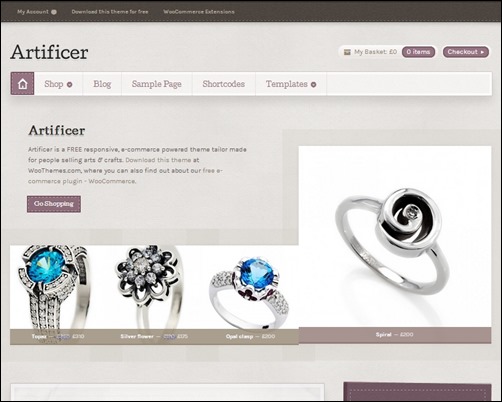 This theme works out of the box, and includes styling for our freely available eCommerce plugin. In other words, you have the option to offer shop facilities right from your WordPress powered website.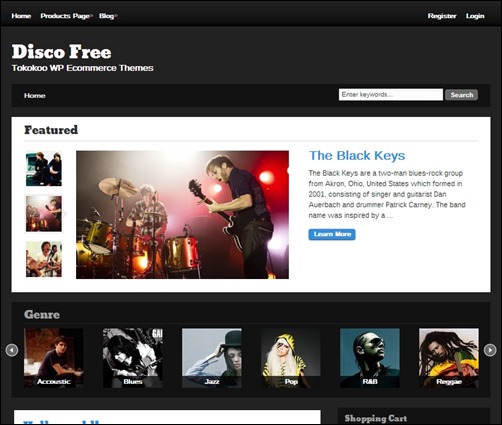 This Free WordPress eCommerce Theme was designed with fantastic features to amaze you in a free way to catch. Enjoy exciting features, such as MP3 samples preview, Featured Products, Products Search, product slideshow, WP e-commerce 3.8 integration, Widgetized sidebar and footer, Recent Product, Valid CSS/XHTML, cross-browser compatible, SEO optimized, and more of fantastic features.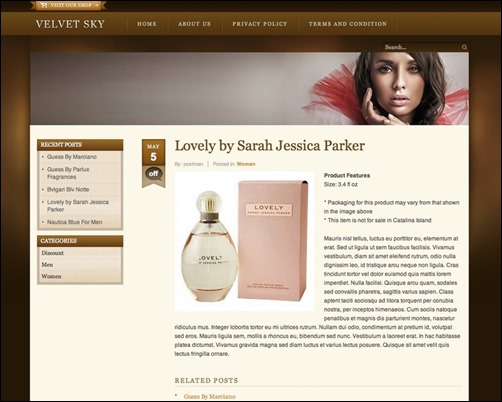 The Prestashop theme is released under Creative Commons; the WordPress theme is released under GPL. Both themes are free to use for private as well as commercial projects. There are no restrictions; you may modify the theme as you wish. Please link to this article if you want to spread the word!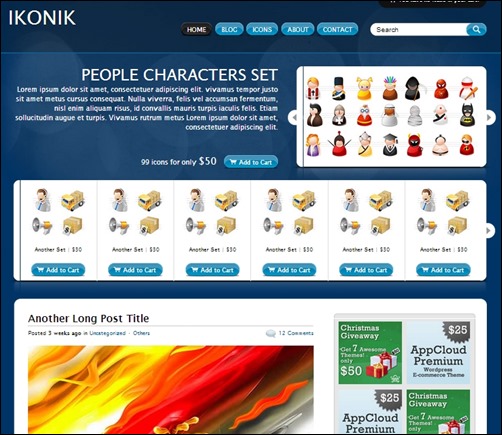 Ikonik is a term that comes from an Indonesian word, which means icon. The theme has a lovely modern typeface and is ideal for a graphic design store on the internet.
Twenty Eleven eCommerce – MORE INFO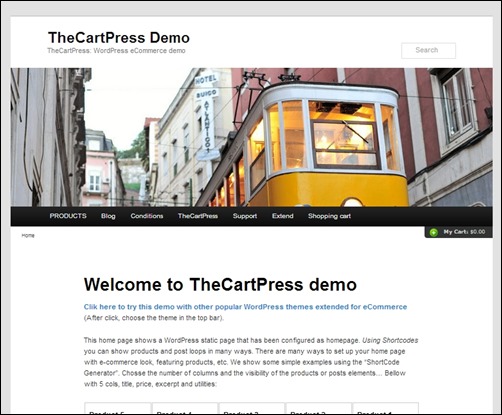 Twenty Eleven eCommerce is an eCommerce child theme for the default WordPress theme Twenty Eleven. Twenty Eleven eCommerce inherits all the virtues of Twenty Eleven and it adds specific functionality for e-commerce.