Pushing the envelope of creative innovation, DaVinci Resolve is rapidly carving a niche for itself as the preferred tool for filmmakers and video aficionados worldwide. Its exceptional capabilities in color grading, editing, and visual effects set it apart from the competition, making it a powerhouse in the realm of video editing software. However, the complexity of the software often raises a seemingly simple issue that leaves beginners puzzled: "Where does DaVinci Resolve save projects?"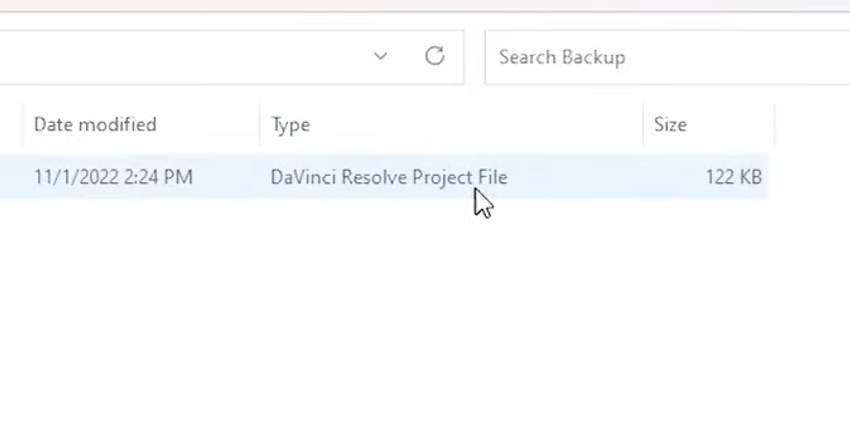 This question may seem trivial to seasoned users, but for those just dipping their toes into the vast ocean of DaVinci Resolve's features and functionalities, it can be a stumbling block. And it's understandable. After all, when you're engrossed in the creative process, the last thing you want to worry about is navigating through the labyrinthine structure of sophisticated software like DaVinci Resolve to locate your saved projects.
Therefore, this straightforward tutorial has been crafted with the sole purpose of illuminating this common troubleshooting conundrum. The aim is to guide you through the maze, helping you understand where and how DaVinci Resolve stores your precious projects. It's akin to providing you with a map and compass, enabling you to traverse the DaVinci Resolve landscape with ease and confidence.
In the grand scheme of things, understanding where DaVinci Resolve saves projects is a fundamental skill that every user should master. Not only does it ensure that your work is safely stored, but it also streamlines your workflow, saving you precious time and effort that could be better spent on enhancing your creative output.
As we embark on this journey, remember that this tutorial is just one piece of a larger puzzle. It's a part of an overarching guide designed to equip you with the knowledge and skills required to effectively use DaVinci Resolve. So, while we focus on explaining the project location aspect in this section, rest assured that other equally important topics will be covered in subsequent sections.
Also worth noting is the mention of Envato Elements in this guide. A treasure trove of professional-grade digital content, Envato Elements can be a valuable ally in your creative journey, providing you with an endless array of resources to elevate your projects to new heights.
Getting to the Core
DaVinci Resolve, has differentiated itself by adopting a distinctive approach to project file storage. It's not uncommon for new users to wonder, "Where does DaVinci Resolve save projects?" This question stems from the fact that DaVinci Resolve doesn't follow the conventional method of saving each project as an individual file. Instead, it employs what is known as a 'database approach'.
In this database approach, all your projects are stored within a single database file. Think of this database file as a vast library, where each project is a book neatly placed on a shelf. You won't find separate files scattered across your system; instead, all your work resides in one organized location.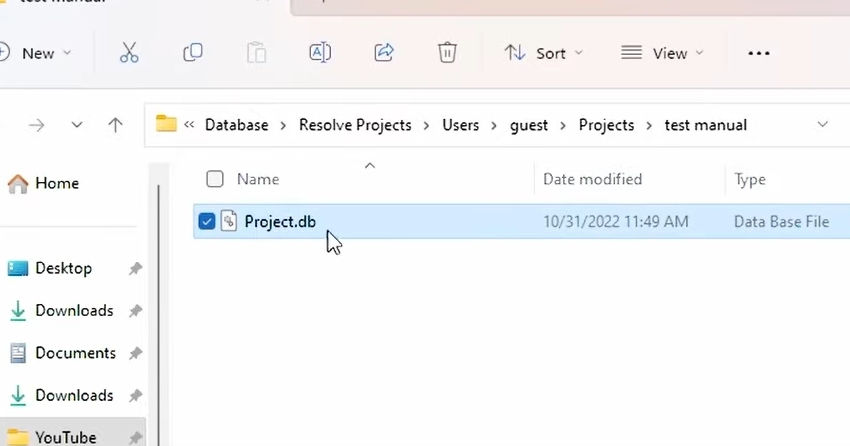 By housing all projects within a single file, DaVinci Resolve ensures you don't have to sift through countless files to find your projects. Every project you create or import is carefully cataloged and stored within this database.
However, it's important to note that this unique approach may be a tad confusing for beginners who are accustomed to other software that saves each project as an individual file. The transition might seem overwhelming at first, but once you understand how DaVinci Resolve organizes its projects, it will become second nature. The key takeaway here is that DaVinci Resolve prioritizes orderliness and efficiency, which ultimately benefits the user.
Furthermore, this database approach isn't only about organization. It also serves a critical function in safeguarding your projects. By keeping all projects under one roof, the risk of misplacing or losing a project is significantly reduced. You can rest easy knowing that your hard work is safely tucked away in the DB file.
The DRP Database File: A Side Note
While DaVinci Resolves saves your data from a workspace into a database file, the actual file type that your project is exported as, is a DRP file. This file is used to connect to the relevant database files for your project file, and can be used to make changes on future instances of DaVinci Resolve, both on your computer and off your computer.
DaVinci won't spontaneously create a DRP database(.db) file when you initiate a new project. To create a DRP file, you'll need to export the project via the Project Manager or the Export option.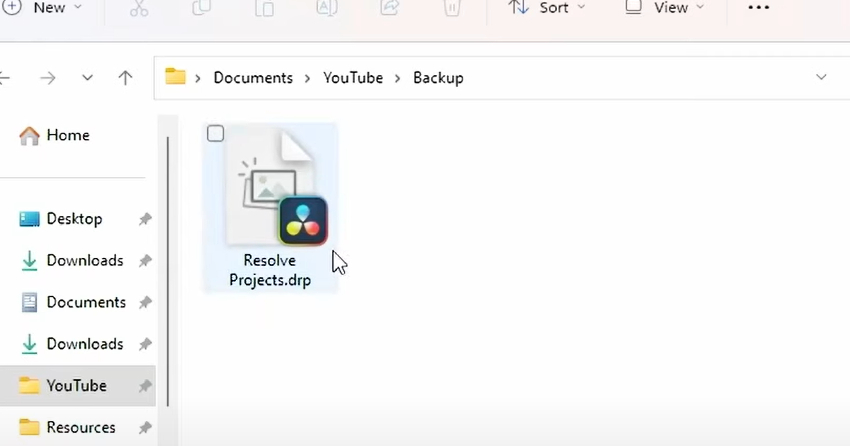 Uncovering the Project Location
Now that you understand the basic framework and relation of the DRP file type with the DB file type in DaVinci Resolve, let's discuss how you can find the actual database of your files:
1. Launch DaVinci Resolve and head over to the Project Manager.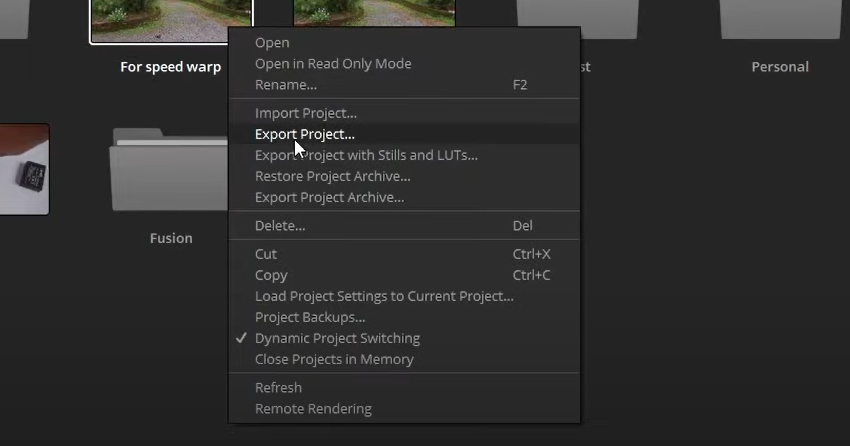 2. In the Project Manager, click the Project Library section.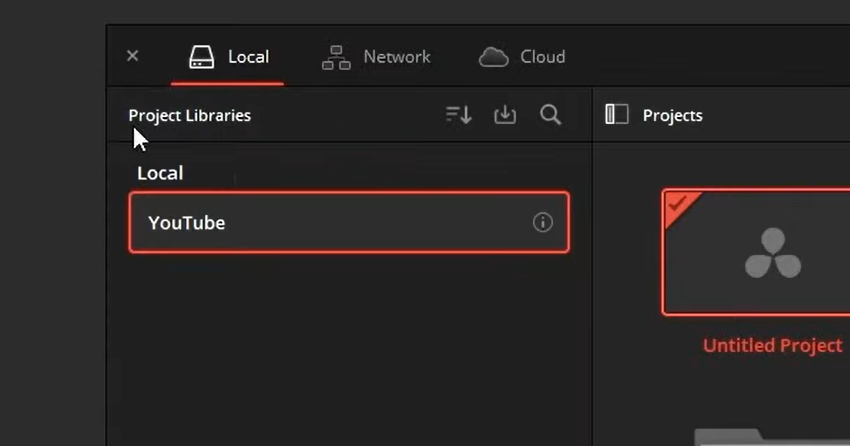 3. In the Database Location you can dive into the file structure and location of your Database files by clicking the drop-down box next to local using the "i" symbol. In this example, I'll click on the "i" symbol next to 'YouTube' text.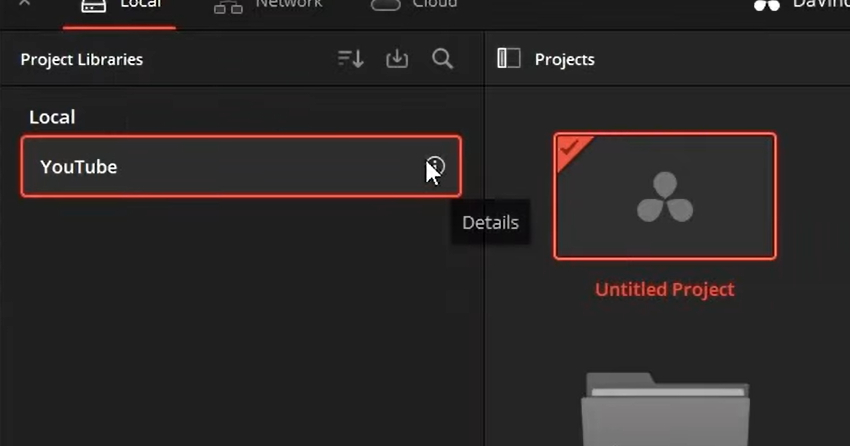 4. In the next screen you'll get to see exactly where the database location resides. You can click on 'Open File Location' to browse to this location.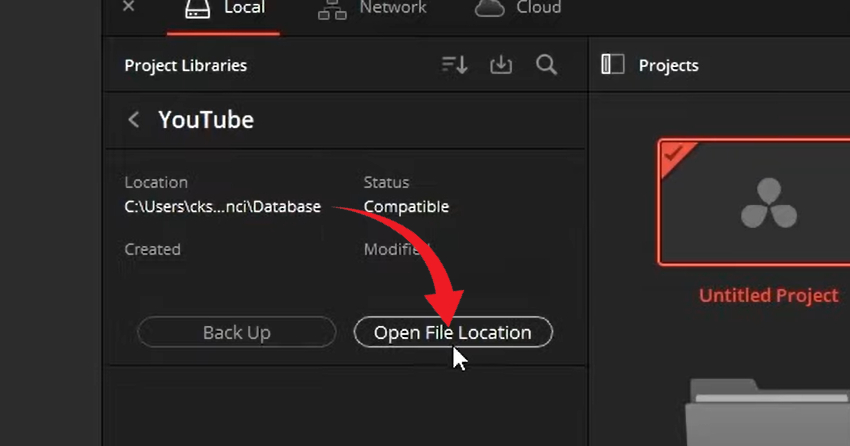 5. Venture into the 'Users > Guest > Project folder', and look for the name of the project that you're working on to reveal it's actual database.
6. Within this area, you'll discover a folder mirroring the structure of the Project Manager in DaVinci Resolve. Opening this folder unveils the Project DB file, your project's dwelling place.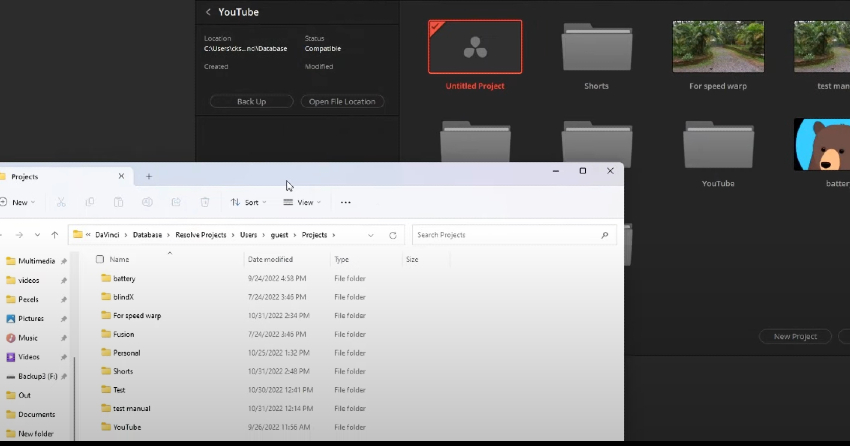 Now, the mystery of "where does DaVinci Resolve save projects?" unravels, leaving you with clarity and a smooth path to proceed on your editing journey.
A Helping Hand
Embarking on creative ventures with DaVinci Resolve is a thrilling endeavor. Yet, like any expedition, having the right tools in your arsenal is pivotal. Envato Elements offers a treasure chest of professional-grade digital content. With just a click, access millions of assets that can propel your projects into a realm of professionalism that's hard to match. A brief visit to Envato Elements will surely pique your interest.
Conclusion
So, we've cracked the code on where DaVinci Resolve stores those precious projects of yours. But remember, this is just the beginning of your artistic journey. Now that you've got this knowledge, feel free to roam the vibrant halls of DaVinci Resolve with confidence and let your creativity soar. If you've found this guide helpful, do hit that like button and subscribe for more nuggets of wisdom. Your next work of art is just a few clicks away.