As a designer, you let design elements — colors, textures, graphics, and layout — guide you as you create different pages and templates. Unfortunately, even the most beautiful design ultimately fails if it doesn't deliver for the client. Most people blame a non-productive website on problems like search rankings and keywords. However, if people are visiting the site but then clicking away, rewriting your copy for keyword optimization might not be enough.
Take SEO beyond keywords and rankings by experimenting with design. The simplest changes to a website's design, such as moving a menu, adding a navigation button, or even a change to typography, can help your clients meet their goals. Using Google Analytics Goals and Experiments, you can adjust your design to deliver big payoffs for your client.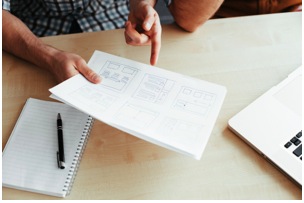 What's Your Client's Objective?
Testing different design elements starts with understanding what your pages should accomplish. Here are three examples of objectives:
Targeted page visits. Your client wants to funnel customers to a particular page, such as a subscription or opt-in page.
Engagement. Your customers might want to improve metrics like bounce rate, time on page, or pages viewed per session.
Action. How many customer clicked a particular button? How many clicked "Play" to watch your video? Event tracking in Google Analytics can help you track specific actions that customers might take.
Before you can learn what's working about your design and what isn't, you have to start by setting up your Goals. Let's take a look at how we'd determine whether changing the color of a contact button causes more visitors to complete a contact form.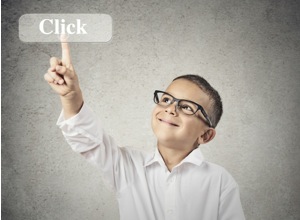 Creating Goals in Google Analytics
To set up Goals, open your Google Analytics account and click on Admin. Choose the correct account on the left, then the website you want to track. Under the View column, click on Goals. To add new goals, click the button and follow these steps:
Choose a name and Goal type. Name your goal, such as "Fill out contact form," and choose the type from the menu below. For this goal, choose Destination. Then, get the URL of your "Thank you" page, which is triggered when a customer completes the contact form. Copy the section of the URL after your domain name (yourwebsite.com/copy-everything-after-the-slash). Click Next step.
Complete the details. Paste the URL section that you copied into the field under Destination. You can fine-tune the goal by choosing goal value or a funnel, which is the series of pages that you want customers to click to arrive at your destination.
Destination is only one type of goal you can set up in Google Analytics. You can also set goals for events, such as clicking "Play" to view a video, duration of visit, and pages viewed per session.
Experiment With Design Elements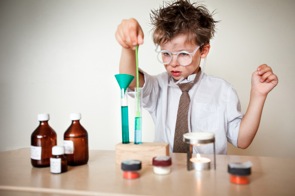 Once you've set a goal, you can assess how changing your contact button affects form completion. To do this, you can set up an Experiment in Google Analytics by following these instructions:
Login to Google Analytics. Click the site you want to view, and find Behavior in the left sidebar — not the Behavior link under the Audience tab, but the Behavior link beneath Acquisition. Under Behavior, click on Experiments.
Create an Experiment. Click Create Experiment in the top left corner and name your experiment "Red vs. Blue contact button" or something similar. Then, choose an objective, which would be Pageviews, and click Next step.
Configure the test. Paste the original URL containing the original button into the Original Page field. Then, paste a second URL of a test page containing the new button under Variation 1. Click Next step.
Run the Experiment. Copy and paste the Experiment code into the pages you're testing. Click Start Experiment to begin tracking which button leads more visitors to fill out your contact form.
Final Thoughts
When you're testing design elements, make sure to only change one thing at a time during the experiment. If you change both the font size and the button color, for instance, you won't know which element actually made the difference for the visitor.
As a designer, you can create the original website for your client, and then offer Google Analytics tracking and tweaking as an ongoing value-added service. It's a great way to assist your clients while generating some added revenue for yourself.