CSS jQuery tabs plugin and tutorials helps you to create tabbed navigation and improve usability and browsing experience. Jquery tabs are easy to use.
CSS jQuery tabs plugin make helps you to create simply tabbed interface by using simple coding techniques in HTML and CSS using the specific functionality of jQuery, while in tutorials we learn how to create a next content box with tabs while using CSS and jQuery. jQuery is a wonderful creation, its plugin have been designed to help you keep your content more organized and interactive for your website users.
These tabs are easy to implement and are very useful for web designers and developers to present a lot of information professionally without losing usability. There are large number of tutorials available online from where we are able to get the necessary information about custom web design or professional web design. CSS jQuery tabs plugin and tutorials help you to get tab effects set up for your blog or web page.
Almost all web designers can probably make the best out of these tutorials, making websites better looking, more usable, and amazingly functional. And these tabs plugin and tutorials also help web designers, programmers and developers create tab interface that utilizes all perks of having a great navigation while using only one line of code.
Free CSS jQuery Tabs Plugin And Tutorials
Here we collected some best and useful yet free css jquery tabs plugin and tutorials which may helps you in your next web design projects. Enjoy!
Tabslet

JqueryUi Tabs

IDTabs

Tabulous.js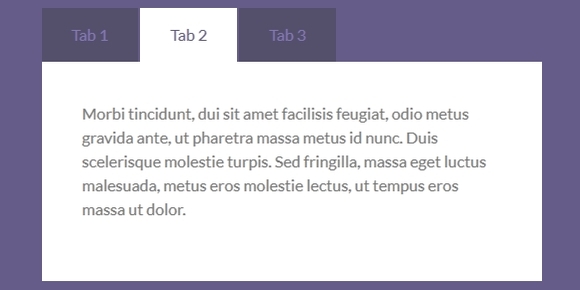 ION Tabs

Creating Content Tabs With Pure CSS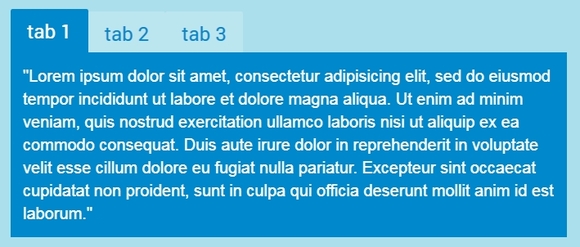 Smart Tabs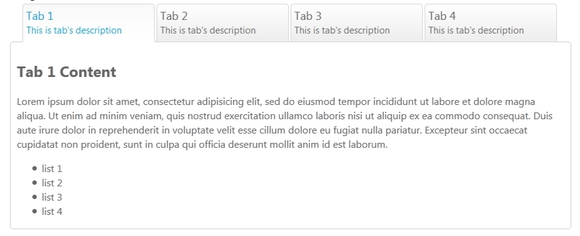 How to create a slick tabbed content area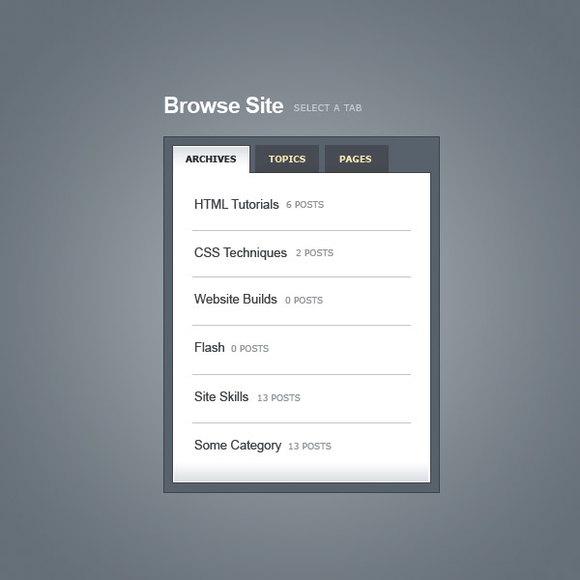 CSS3 tabs with beveled corners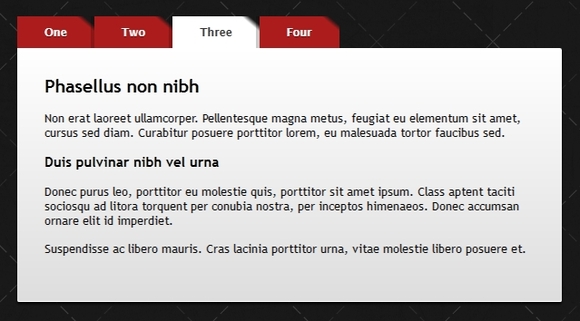 CSS3 jQuery folder tabs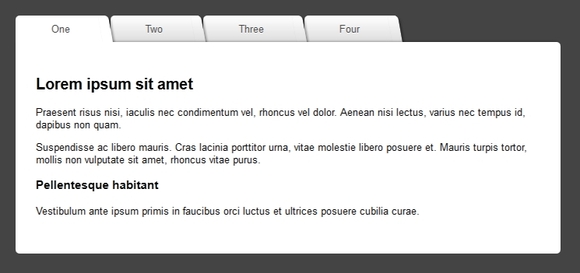 Tabify

Easy Tabs

Style your jQuery UI tabs

 Organic Tabs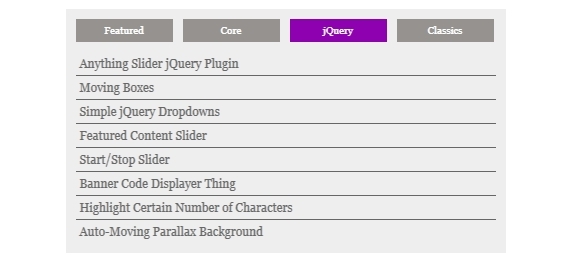 Responsive tabs JQuery Script