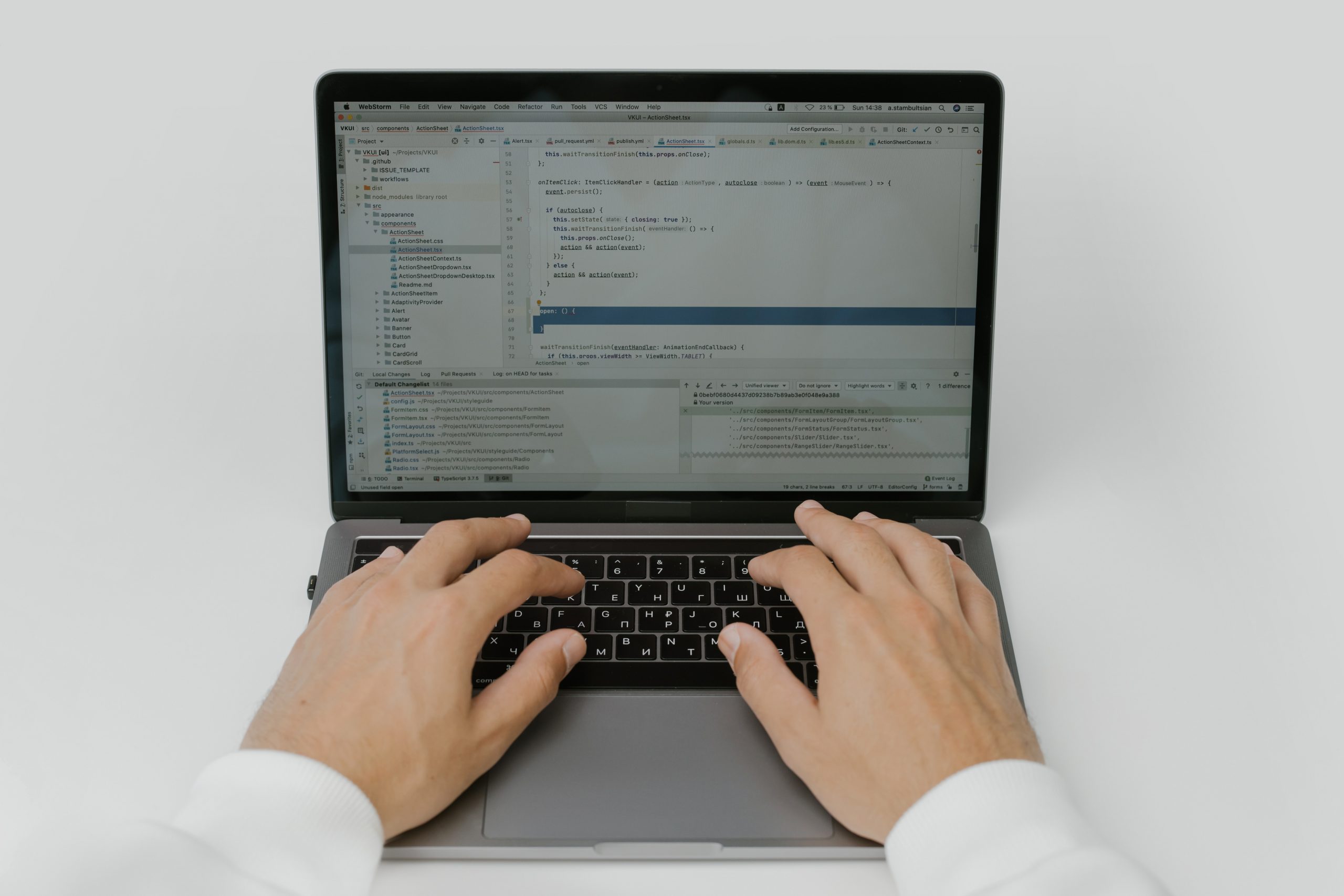 A massive national oil pipeline was recently shut down amidst a secondary pandemic of ransomware attacks. This comes just as industries pivot to accommodate the virtual shifts brought about by COVID-19. For your website, this means a new and focused approach towards cybersecurity is more important than ever.
Understanding the importance of cybersecurity is the first step in implementing better practices for a safe and effective digital presence. From optimizing to selling your website, protecting against data breaches is one of the most essential things that you can do to secure your own success.
Explore the need for heightened security measures, then follow these strategies for implementing better security across your system.
Understanding the importance of cybersecurity
Unfortunately, cybersecurity is one of the common things entrepreneurs forget when starting an online business. This puts companies at extraordinary risk, however, since the problem of cybercrime grows greater and greater all the time.
The COVID-19 pandemic pushed cybercrime to new heights when it emerged, as bad actors rushed to take advantage of rapid digital shifts and newly remote work policies. Criminals saw a vulnerable digital world and moved to exploit it, with an estimated fivefold increase in attempted attacks.
Commonly, these attacks take the form of ransomware and other malware infections designed to hijack systems and exploit them for money. Whether you are operating an e-commerce site or a hub for information and services, these attacks can put your business at risk. In fact, the average cost of a data breach has risen to $3.92 million, a sum most small web-based businesses will find unsustainable.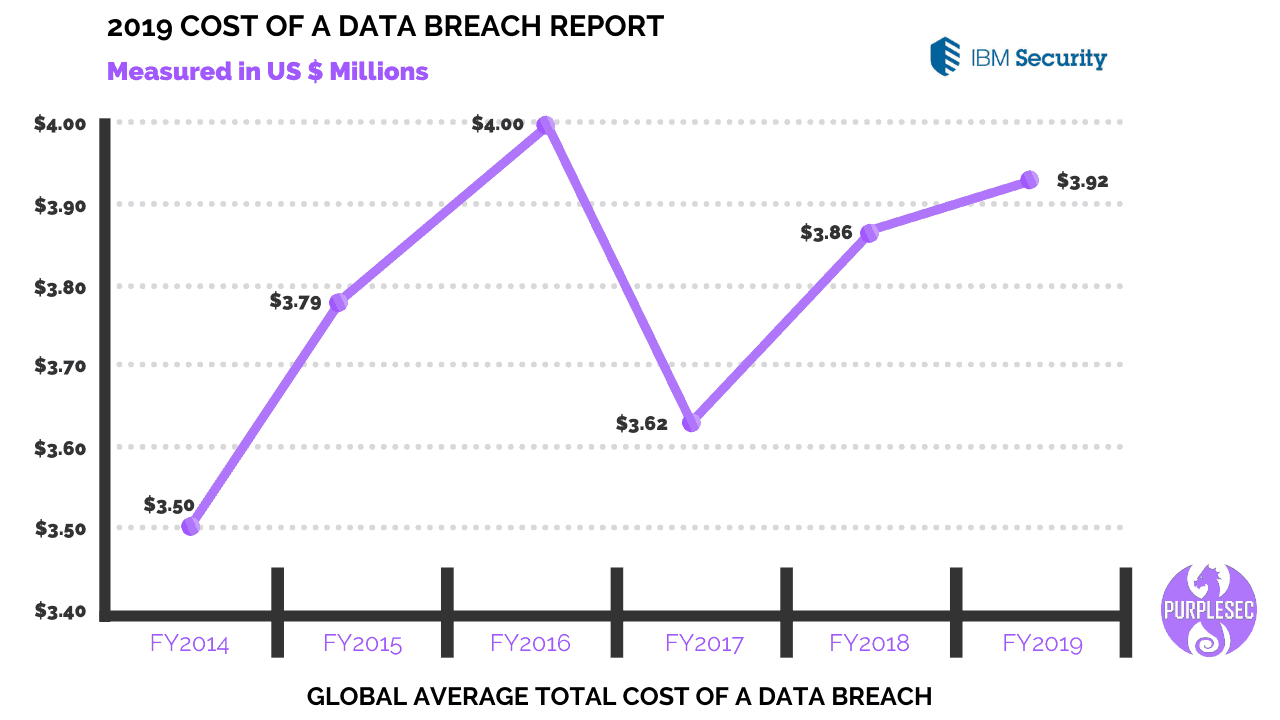 Image Source: PurpleSec
How to protect your website
By integrating security best practices into your web development plan, you can secure a safer system that invites customer trust and loyalty. This doesn't have to be difficult, as a host of cloud services and tools can help you make the most of your security approach. However, it helps to understand the measures you can take and how they function.
Creating an effective framework for securing data
Protecting your website starts with education. Whether you are developing a website alone or as a team, the knowledge and communication of important security functions will allow you to manage a safer infrastructure for securing your website's info.
Here's what you need to understand about creating an effective security framework:
All system administrators should be trained in cybersecurity, from strong password use to avoid suspicious links.
An action plan must be in place to secure mobile devices that store and manage important website data.
Administrative accounts must be protected at all times with multi-factor authentication and safe storage of hardware.
These measures, while simple, are vital to the security of your website's backend. Eighty-eight percent of data breaches happen due to human error. Without a consistent framework, plan, and pattern of behavior, no cybersecurity tools will be enough to effectively guarantee web safety. From there, implement helpful tools.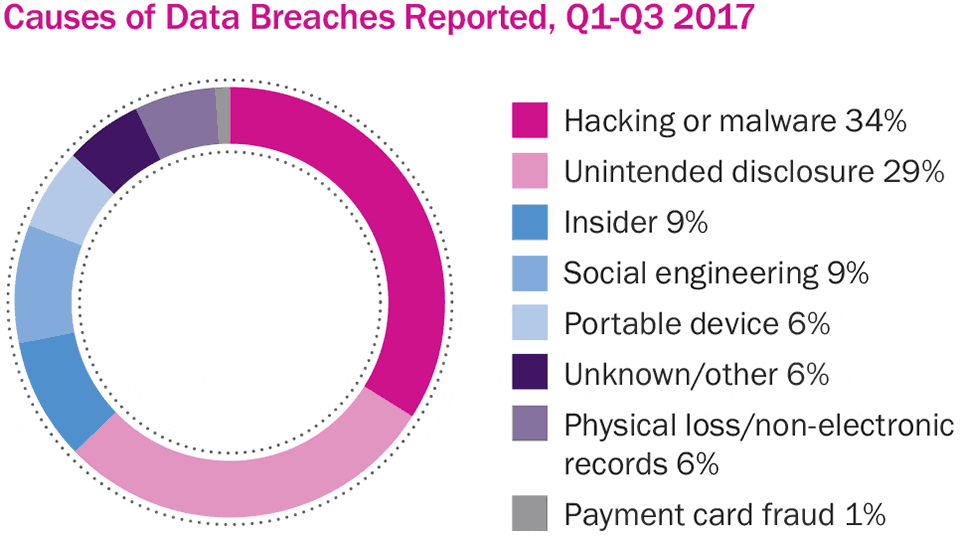 Image Source: Beazley
Securing your site
Securing your site requires using the right tools and consulting with the experts. In the rush to promote broader web security, many companies have turned to blockchain technology for instance. This decentralized, highly encrypted platform allows for data communication and storage with previously impossible levels of safety, but it will take a blockchain consultant to help you make use of highly secure tech like this.
Additionally, you can implement tools and techniques like the following to help keep your site secure:
Firewalls provide added layers of security on a private network.
Automatic malware scanning and removal software keep your system clean; with the power of AI, this software can work even better.
Automatic updates from WordPress plugins to domain renewals secure your site against vulnerabilities.
With the help of these systems, you are better prepared to protect payment card information on an e-commerce platform.
Protecting card data
Because of the financial and privacy risks faced by businesses and their customers on the web, many remain leery of conducting business from their mobile devices. To counter this suspicion and keep card data safe, cybersecurity across mobile devices and payment types must be a priority for any website development. Consider tokenization and encryption atop your other protections.
Here's what you should know:
Tokenization is the process of converting data into encrypted strings, with the token acting as a personalized key that allows only authorized users to access data.
Payment Card Industry Data Security Standards (PCI DSS) provide a framework for how you should interact with customer card info.
Testing and monitoring your cyber protections consistently allows you to catch vulnerabilities that could threaten card data.
When building any kind of site that accepts card payments, these measures must be thoroughly considered and understood. As a result, you can build a more secure, trustworthy site.
Image Source: i-Verve
Securing your site with cyber protections
While modern software development trends are providing us with better tools to monitor and protect user information, no strategy is effective without a significant level of understanding. From education in digital hygiene to adopting systems like blockchain, you can build a site that integrates and operates with the highest levels of efficiency.
Secure your site with these protections and understand the threats you face in the digital world.