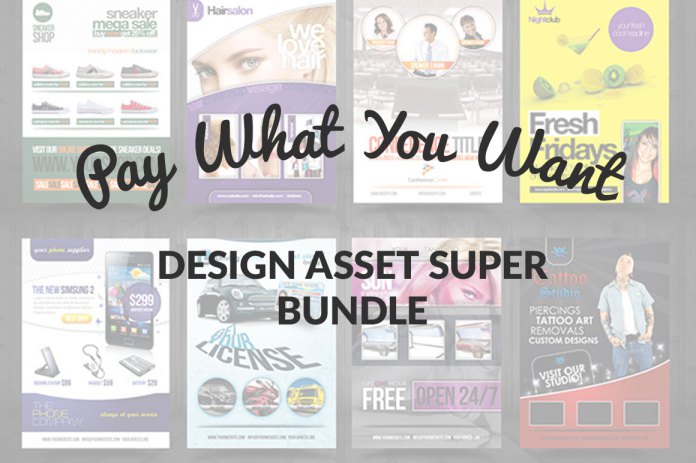 Get 12,000+ graphics… for any price you want! This gigantic bundle includes 60 business card templates, a ton of icons and graphics, professional mockups, premium fonts, templates and so much more.
What's in the Bundle
Reclameworks: 60 Business Templates ($1208 Value)
2700+ Icons & Graphics from Bogdan Rosu ($1083 Value)
Creative VIP Icons & Mockups ($530 Value)
Artists of Design: 25 Fonts ($525 Value)
Freebo: 14 Graphics & Templates ($270 Value)
OnRepeat: 14 Font Sets ($235 Value)
Templates, Fonts & Vectors from Brainik ($177 Value)
2 Icon Sets from Webbicon ($138 Value)
9,000 Icons from Smashicons ($127 Value)
iPhone Mockups + 1,200 Icons ($118 Value)
Vectors, Icons & Brushes from Vandelay Design ($117 Value)
100 Customizable Infographics (with Ingram's Royalty Free Usage License) ($100 Value)
How It Works
Here's how it works: You can pay any price you'd like over $1 USD and get something from the bundle. Beat the average price paid to unlock the full bundle.
Deal ends on Wednesday, Jun 01, 16.