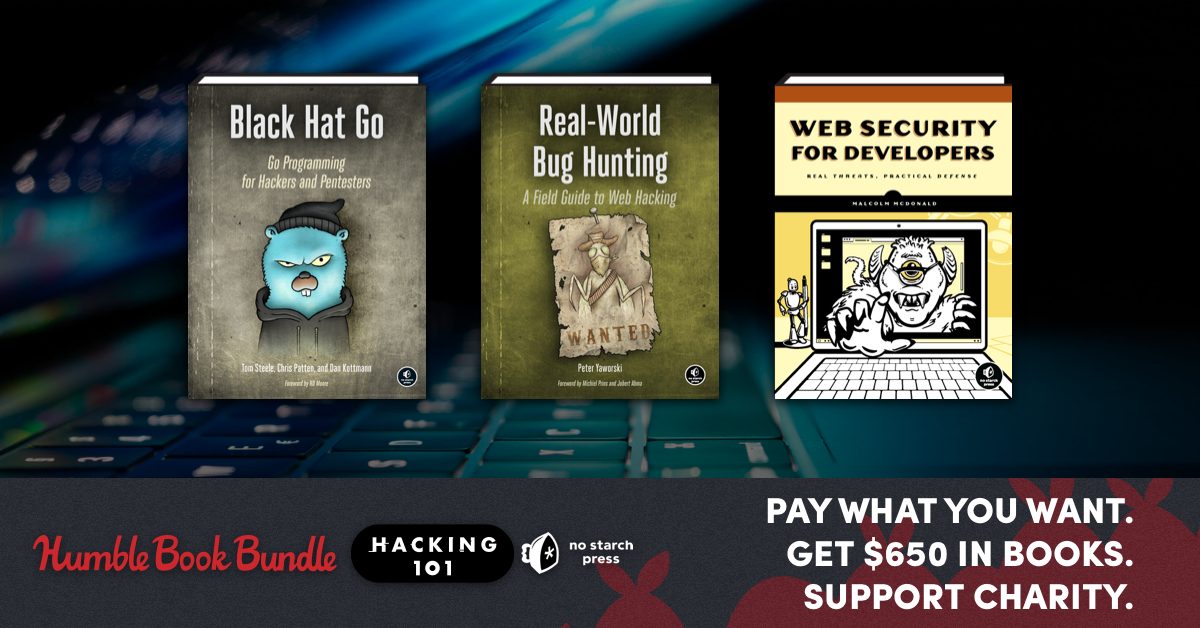 The general public is enamored with hackers and the amazing stuff they can do. The entertainment industry has a lot to do with this, with flying fingers and clacking keyboards being a staple. You probably know, though, that hacking is not always as simple and glamorous as Hollywood would have us believe. It is learned. To point you on the right path, take a look at the Hacking 101 Bundle from No Starch Press.
Whether you're looking to improve your security knowledge in general or you are looking at specific niches, the Hacking 101 Bundle is a brilliant addition to your collection.
For $1, you will have:
Hacking: The Art of Exploitation, 2nd Edition
The Car Hacker's Handbook: A Guide for the Penetration Tester
Metasploit: A Penetration Tester's Guide
Pay $8 or more, and you will unlock:
Practical Malware Analysis: The Hands-On Guide to Dissecting Malicious Software
Penetration Testing: A Hands-On Introduction to Hacking
Attacking Network Protocols: A Hacker's Guide to Capture, Analysis, and Exploitation
Practical Packet Analysis, 3rd Edition: Using Wireshark to Solve Real-World Network Problems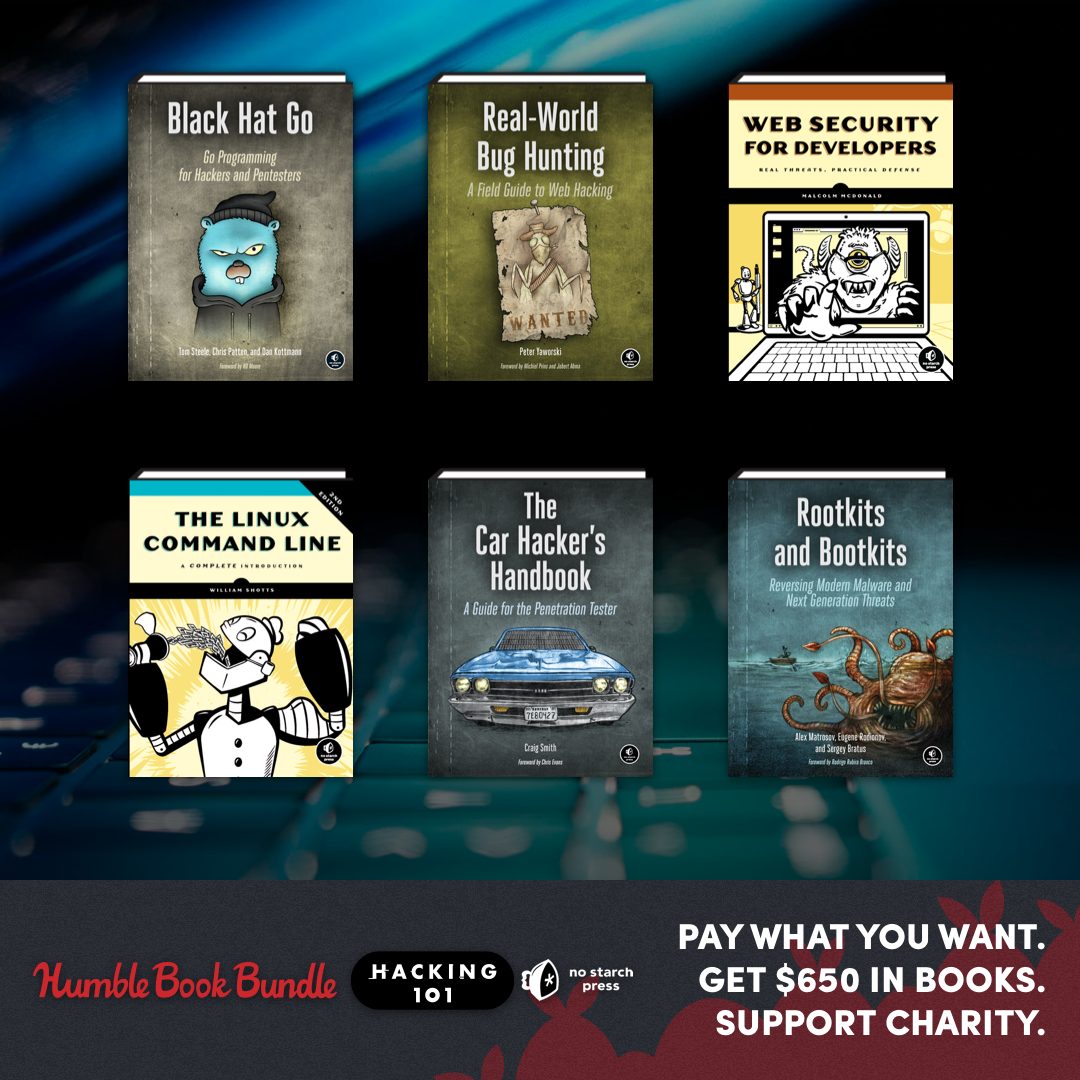 10 bucks or more gets you:
Practical Binary Analysis: Build Your Own Linux Tools for Binary Instrumentation, Analysis, and Disassembly
Malware Data Science: Attack Detection and Attribution
Linux Basics for Hackers: Getting Started with Networking, Scripting, and Security in Kali
The Linux Command Line, 2nd Edition: A Complete Introduction
Serious Cryptography: A Practical Introduction to Modern Encryption
And, get the motherlode for only $18!
Rootkits and Bootkits: Reversing Modern Malware and Next Generation Threats
Black Hat Go: Go Programming For Hackers and Pentesters
The Hardware Hacker: Adventures in Making and Breaking Hardware
Web Security for Developers: Real Threats, Practical Defense

Foundations of Information Security: A Straightforward Introduction

Real-World Bug Hunting: A Field Guide to Web Hacking
All e-books are DRM-free and available in multiple formats. The bundle is available until December 21, 2020.
Author:
Noemi
Editor of Splashpress Media, writer, and geek bitten by the travel bug. You can follow her on Twitter @noemiruth.