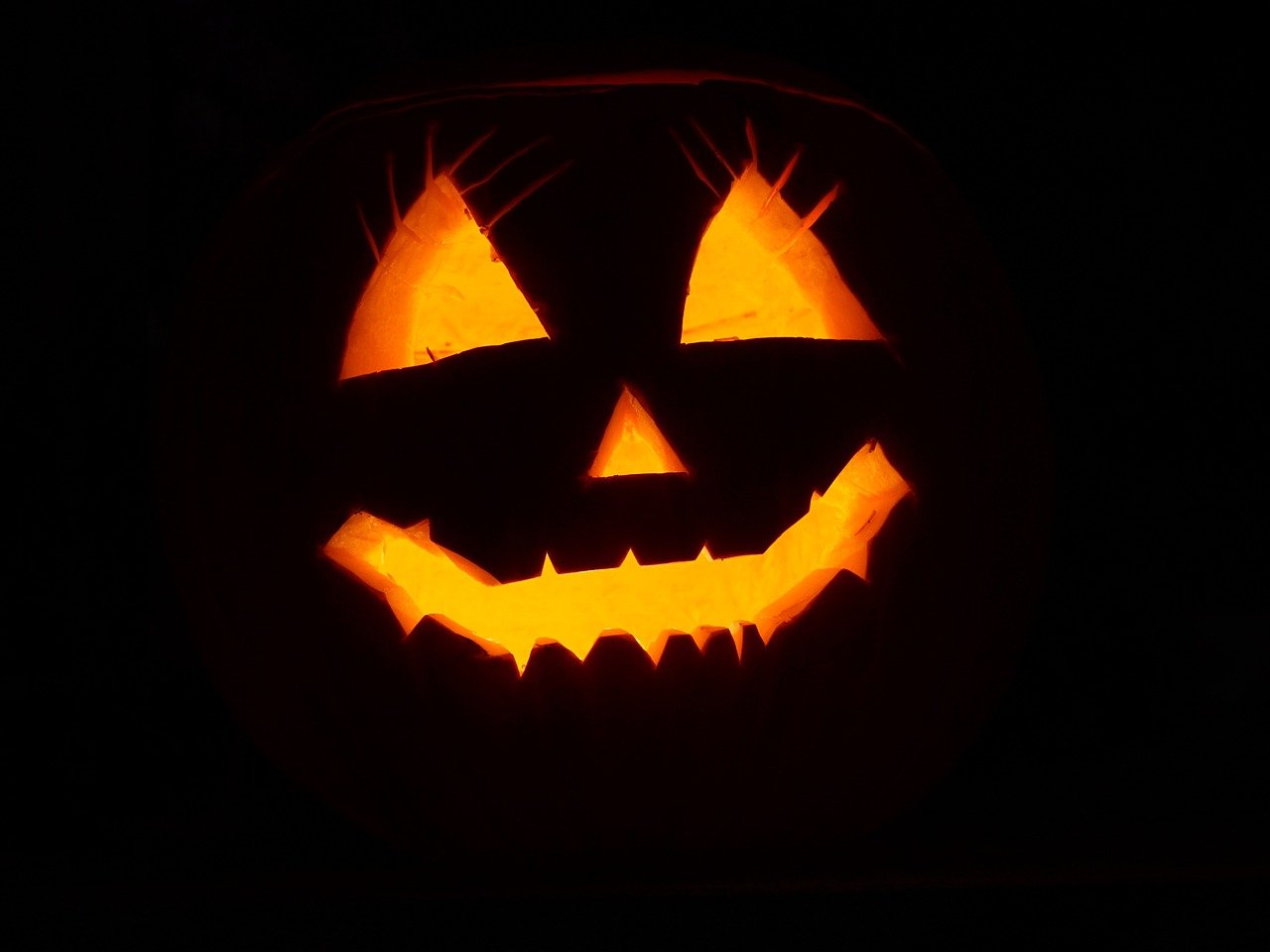 October's finally started which means that Halloween's finally around the corner! This means that Halloween-themed ads and designs are coming our way any time soon. If you're a designer, you'll probably be receiving requests soon for Halloween ads, themes, and the like. We've covered our favorite clever Halloween ads, now we'll be listing down some of the best viral Halloween ads from the past few years!
LG's So Real It's Scary
If any brand nailed the Halloween Ad prank, it would be LG's "So Real It's Scary" prank. Not only is it a genius way of showing off your product, but it's in line of what Halloween and October is: spooking them.
For this prank, LG installed their monitors on the elevator floor to make them look like floors. As soon as someone steps in the elevator and the doors close, the monitors will show a video that will make it seem like the floor of the elevator is falling. The ad aims to showcase LG's monitors quality, specifically the colors, as so realistic that you'll believe the floors are really falling for a split second. No jump scares, no ghosts – just great quality monitors.
IKEA's Halloween Ad
If you're a fan of Stephen King movies, or horror movies in general, you'll probably enjoy IKEA's ad which pays tribute to the classic film, The Shining.
For those who've watched the movie, you'll see a familiar scene. A little boy riding on a little tricycle going around the empty and dark IKEA store. Flickering lights, creepy voices, sounds and music are all there to set up the atmosphere of the video. He eventually stops in front of two people dressed in identical dresses – who turns out to be his parents calling him over. The ad is basically promoting IKEA's late night hours.
Ford's Spooky Car Wash Prank
Another popular prank for a Halloween ad is Ford's Spooky Car Wash Prank back in 2014. This ad immediately went viral as it was the old but gold prank of monsters surprising people – but this time, in a car wash.
The people in the video were asked to drop by a car wash before going to a filmed test drive. What they didn't expect is that the lights would suddenly shut off and soon enough, monsters would be banging on the windows (and windshield) of the car. In the spirit of Halloween, this was a great prank overall from Ford.
Gregg's Britain Prepare For Zombies: Only Humans Allowed
Another Halloween ad campaign that went viral is this video made by Greggs, a bakery chain. This campaign was made in partnership with several creative agencies: Irresistible Films viral creation, Gratterpalm advertising agency, Steel managing digital, and Havas PR UK.
In the video, you'll see zombies roaming the streets of the UK and eventually entering a Greggs shop. The ending is quite funny as a worker chases them away, telling them that "only humans are allowed" inside the shop. This viral video was done to encourage people to visit Greggs' live sampling events where people can try limited edition Halloween treats from the shop.
Burger King's #ScaryClownNight
It's not new that we'll sometimes see rival companies trolling and shading each other. Burger King's 2017 Halloween ad, #ScaryClownNight is an example of that. Because of course, there is nothing more viral than ads that add a little bit of drama – even during Halloween.
To promote Burger King's promo of a free whopper when you come dressed as a clown, they put out this ad. The video is full of scary-looking clowns who seem to be chasing this young man (who is heading towards Burger King). When he arrives inside Burger King, he immediately closes the doors. However, he sees that the store is filled with clowns as well as soon as he turns around. A clown who looks very similar to a famous mascot then says, "Where's my Whopper?"
Pepsi's Halloween Ad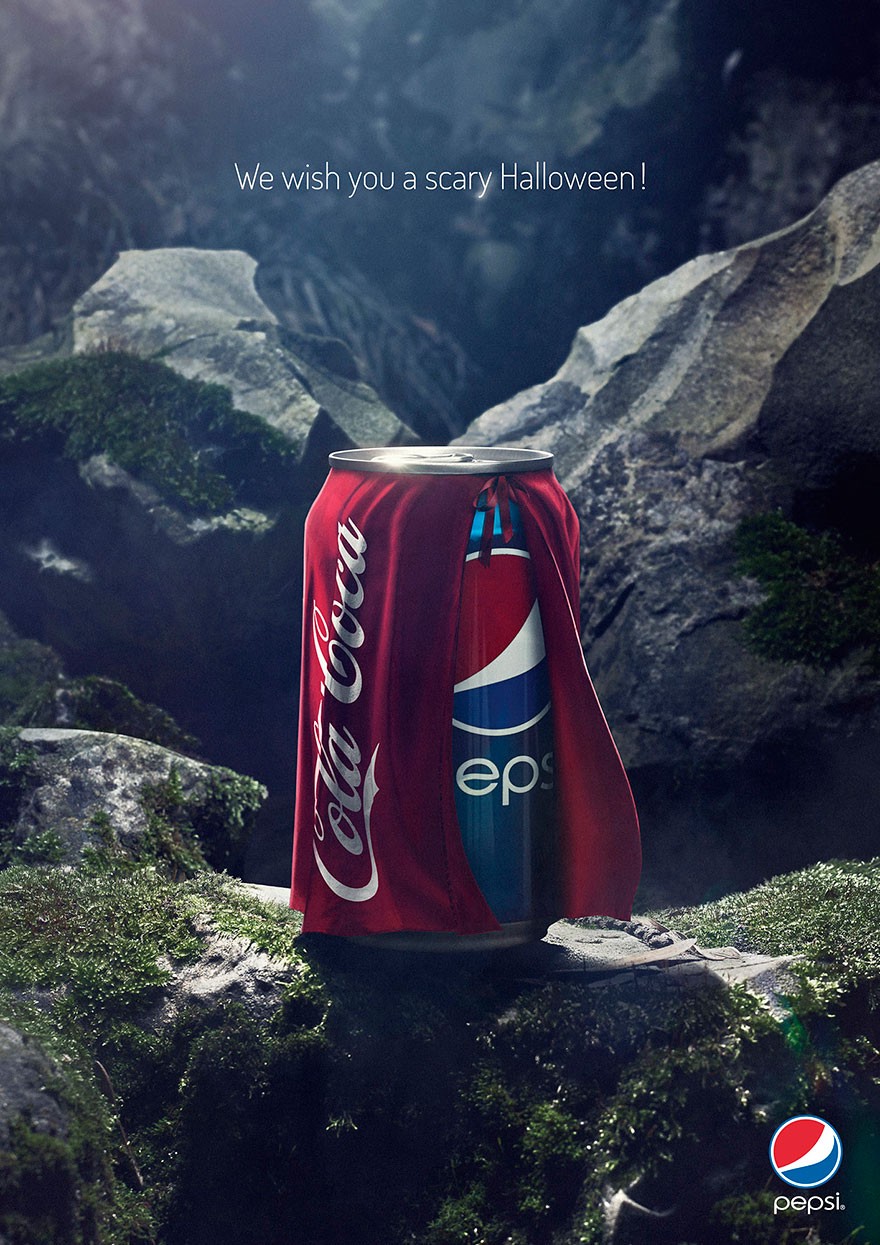 This is another example of a brand trolling their rival company – and admittedly, it is quite funny.
Buzz in a Box, an advertising agency based in Brussels excellently conveys its message through this poster. During Halloween, we dress up as scary creatures (traditionally) and this obviously says that, "Coca-Cola is a scary drink to have." Although of course, the cape actually says "Cola-Coca". This immediately went viral all over social media and Coca-Cola took it in good fun. They even responded to the ad (unofficially) saying, "Everybody wants to be a hero!"
M&M's Dark Movie Challenge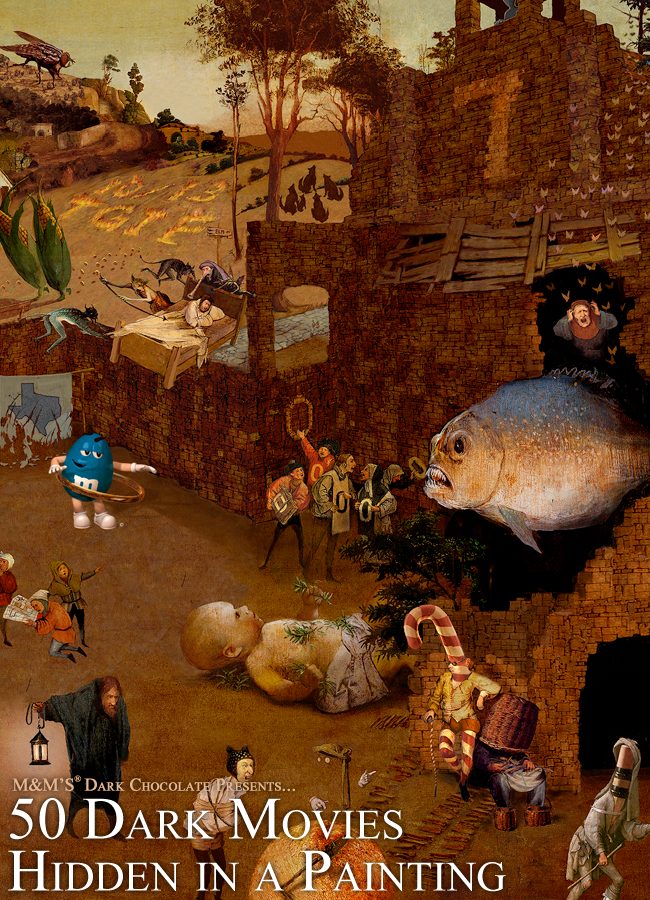 Viral marketing wasn't even a thing back in 2006, but this campaign by M&M's definitely got a lot of people invested.
This is the famous Dark Movie Challenge, a digital illustration slash online game released by M&M's. To win the game, players must identify the 50 classic horror films that are hidden in this painting. To add more pressure and competition, they also added a timer in the game. There are riddles and references that help in identifying these movies. What makes this campaign remarkable is that it came shortly after M&M's announcement of their dark chocolate line. You can try playing the game here.
You might also enjoy:
Author:
Clarence