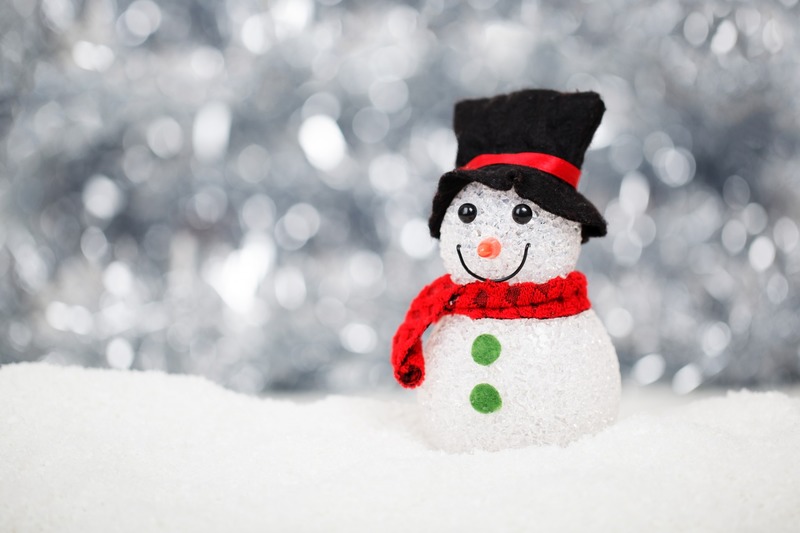 Christmas is just around the corner and every website we see will have Christmas-themed designs. However, little do we know that there are websites on the internet that are entirely Christmas-themed. How do they market the seasonal theme all year round? What kind of readers do they usually cater to? How do they use a red and green website background without overwhelming the entire website? There are a lot of questions that will be answered by these Christmas-themed websites.
If you stumble upon a project like this, these awesome Christmas-themed websites are great for inspiration.
This website is all about Christmas – gifts, books, recipes. The design is pretty simple but it is a great resource for Christmas lovers anywhere in the world. Do you know what makes this website's design unique? They have a mascot named Raymond, a reindeer responsible for touring any readers throughout their small "Christmas community". Also, instead of your normal menu bar, there is a clickable map on top that users can pan on to explore the entire website.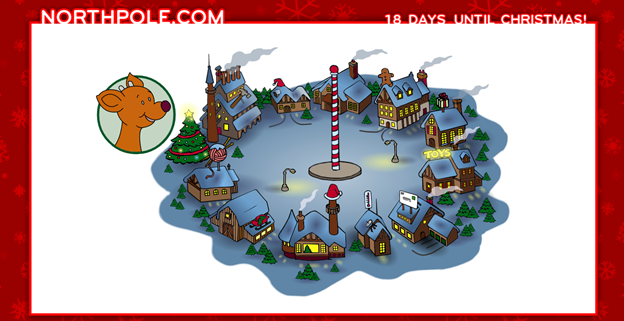 A website masterpiece at its finest, the concept is unique and fun for all ages. Run by Google, it shows young readers (and readers young at heart) different parts of the world map. On top of that, the website has lots of Christmas-themed interactive games.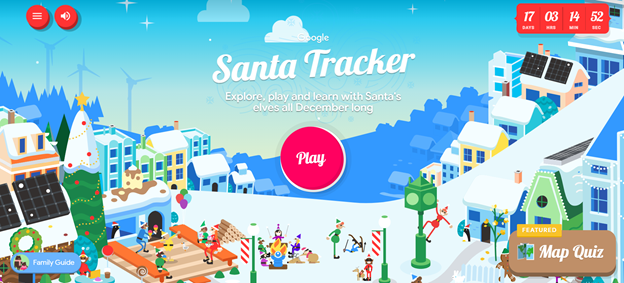 One of the main questions in any designers' and web developers' minds would be how to sell a seasonal website all year round? The concept of this website is to sell festivities at any time of the year. Besides, there are people who do plan Christmas a year ahead – hotels, event planners, vacations centers, and tourist spots.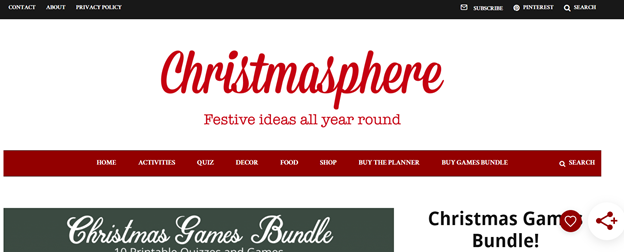 The website is designed with a newspaper layout. The graphic designs are cute and completely child-friendly. When it comes to content, they have fictional news about elves, castles, and everything Christmas.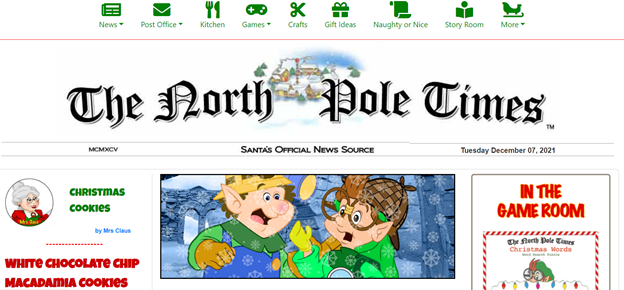 A great-looking Shopify website, the Schmidt Christmas Market is definitely an eye-catching website. The background is of two shades of red, one designed with subtle sparkles and the other with translucent snow. The graphics are also cute and reminiscent of the holidays, complete with garlands, ornaments, gifts, and snow.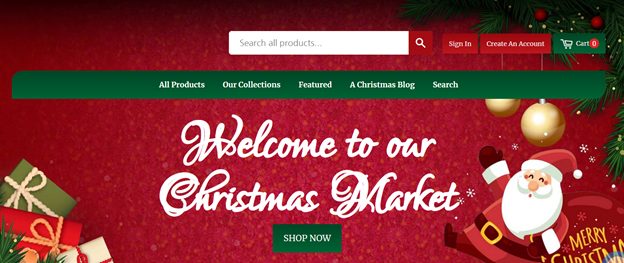 The background is a simple silver that is designed with silver Christmas trees. For each blog post, the blog owner uses real-life photos that they took about the topic. This gives it a more authentic and life-like vibe.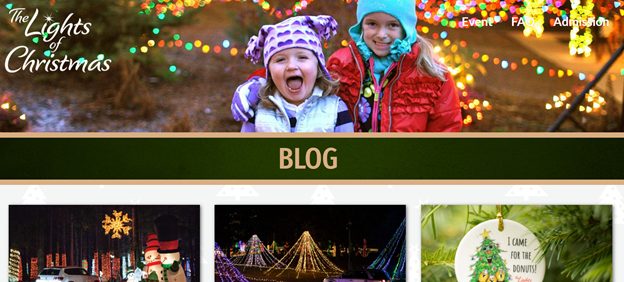 Also read: 17 Deliciously Pretty Candy Websites for National Candy Day