The best tools to create digital art are all within our grasp. Devices with special software and features that could turn any sketch into art. Wacom tablets are the traditional go-to of digital artists and designers. However, these devices may come with a hefty price tag. Although many can afford it, a lot of designers look for alternatives that are more budget-friendly.
There is a multitude of Wacom tablet alternatives available on the market; choosing one is not the easiest task, however. Designers need to consider quality, durability, portability, and availability. The one factor that trumps it all would be the price – is it worth it to spend your dollars on a Wacom tablet or simply choose a more affordable alternative? 
Here are some of the best Wacom tablet alternatives for designers on a budget: 

Price: $39.99
Pros:
Super affordable and is almost only a tenth of the selling price of the Wacom Intuos Pro. This particular device is portable and is easy to connect to a mobile device (both Android and iOS). This means you can draw anytime, anywhere. The stylus has great pressure sensitivity, lag-free tracking, and tilt response. The best part is, the stylus runs battery-free.
Cons:
It is one of the older generations of screenless drawing tablets and there are, surely, newer products from the Huion drawing tablet line.

Price: $99-$129
Pros:
Not as expensive but not suspiciously affordable as well. This product is highly durable, has an impressive laminated finish that is sure to impress any designer.
Cons:
One problem with this is that there are multiple bugs and software issues encountered by users. Most of these are solvable but are inconvenient nonetheless.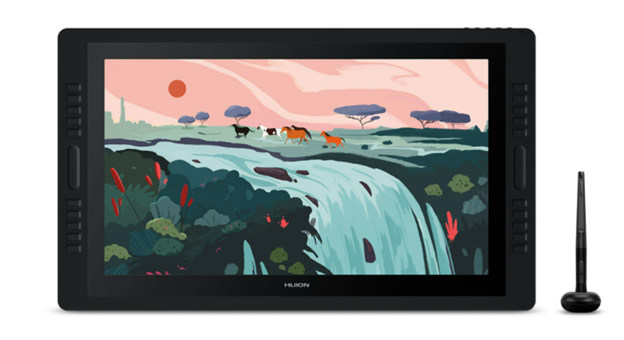 Price: $899
Pros:
This particular drawing tablet also has a 24-inch drawing monitor. The display boasts of clear and vivid presentation of artwork. This makes for more precise editing and design. The screen is also designed to follow the "golden ratio", one feature that is absolutely helpful for designers. For its price tag, it may be considered as one of the best alternatives for Wacom Cintiq Pro 24. 
Cons:
Unlike the Cintiq Pro 24, the display of Huion Kamvas Pro 24 is has a QHD display. The Cintiq Pro 24 has a 4K display screen, one of the best of its kind in the market. Although it is half the price of the Cintiq, spending $899 is still expensive and may be overpriced for designers on a strict budget. 

Price: $305.15
Pros:
A go-to device for pro-designers on a budget. This has a wide range of color displays and has a very competitive HD screen.
Cons:
Most reviews recommend this device for designers with long-term experience in digital design. It is also recommended for individuals who have long-term experience with using drawing tablets in their work. This may mean that it is not as user and beginner-friendly as one might wish.