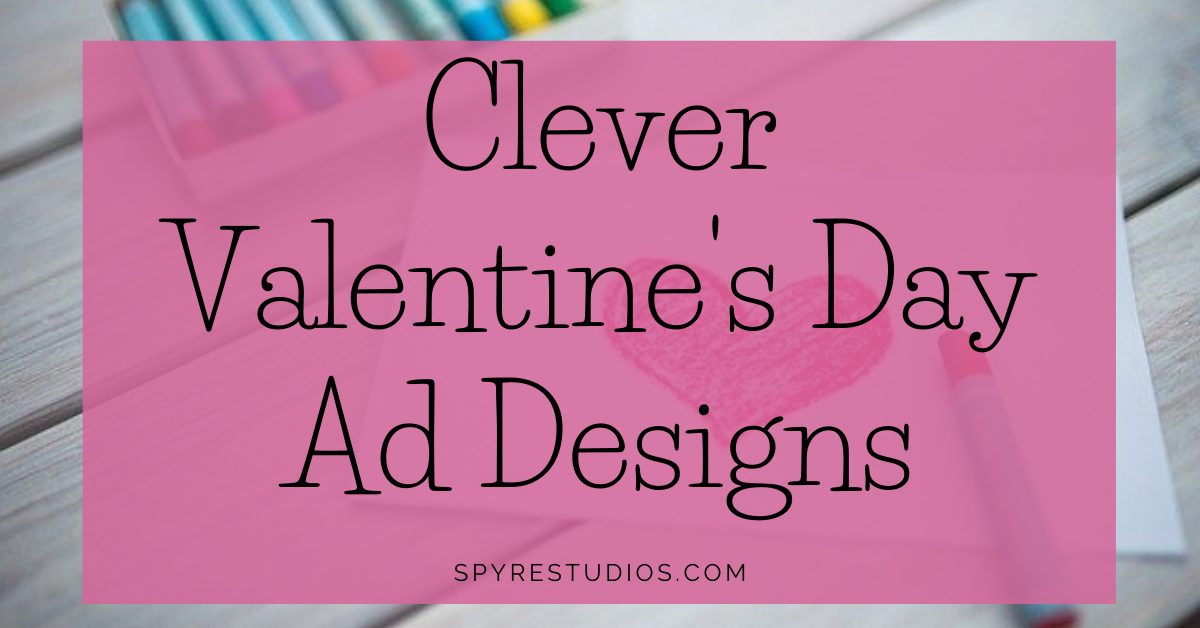 Ah, Valentine's Day!
Some love it, others don't, but in the end, Valentine's Day is still one of the most popular holidays all over the world.
The approach of the world's sweetest holiday is a great time for us to gather some inspiration and showcase a collection of the Web's best Valentine's Day advertisements.
In Case Of Love At First Sight
No date on Valentine's Day, no matter how well it seems to go, can last long without flowers. Knowing that, the creative team of Funny How Flowers Do That decided to help Parisians on the world's most romantic day. Romantic gestures don't come easily for some men and getting a friendly reminder can definitely do miracles on a first date.
The team came up with the brilliant idea of creating the "In Case of Love At First Sight" box. These lovely flower boxes were thoughtfully scattered throughout the city and strategically positioned in some of Paris's most popular places for a romantic date.
IKEA: Valentine's Day Chairs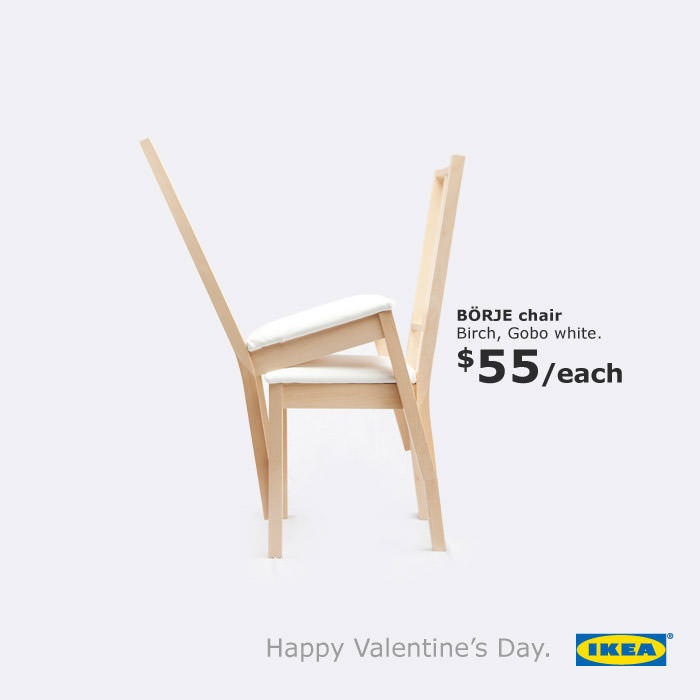 Who could've thought that a simple repositioning of furniture can do so much in terms of advertising? This clever campaign for Valentine's Day is one of IKEA's many brilliant ads. It shows two chairs in a timeless embrace that represents human affection in a clever way.
"Tell Them It's Over" by Virgin Media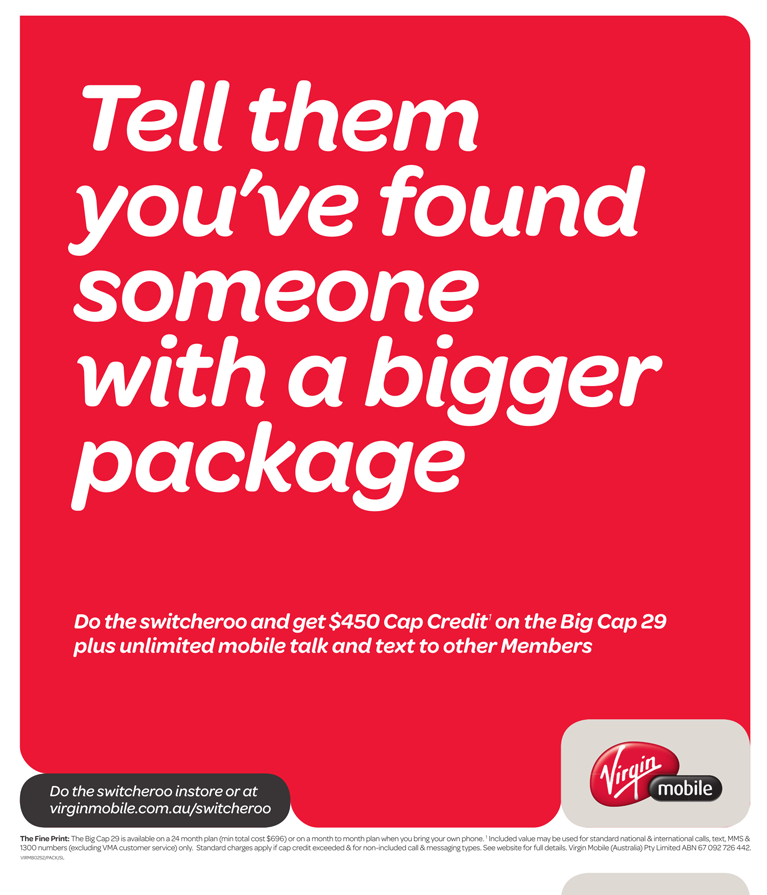 Part of Virgin Mobile's large Valentine's Day campaign, this poster is one of the most popular ads ever created for this lovely holiday. The red background quickly attracts viewers' attention and the message is absolutely hilarious. Along with "Tell Them It's Over" and "Happy Break Up Day", the Valentine's Day posters of Virgin Mobile have definitely nailed it with the use of humor and creativity.
Valentine's Day Ad by Wurst.ca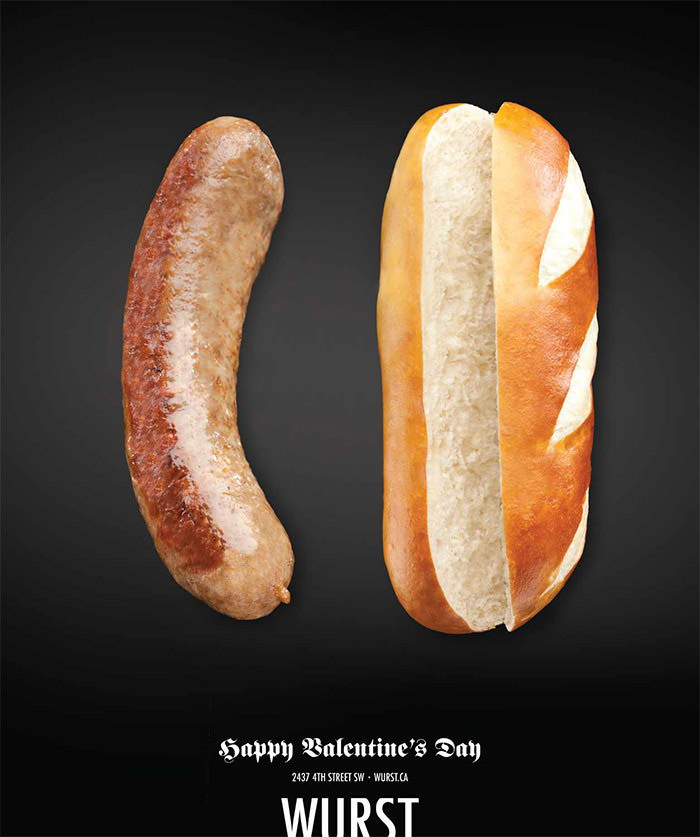 "Be the butter to my jelly, be the wurst to my bread…"
We know these are not the exact lyrics but truth be told, hot dogs have a special place in our hearts.
If you're not a fan of fancy dinners, there's nothing better than taking your date out for a good old hot dog. This yummy ad is a great reminder that even simple things such as enjoying a fast food meal together can be a way to express our affection and celebrate the day of love.
IKEA's New Bed Collection For Valentine's Day
Even though we hoped for a fancy set of luxury bedding for Valentine's Day, as always, IKEA had something else to say. This amazing advertisement design has made people laugh out loud not once or twice and it is one of  the Web's top Valentine's Day ads for its humor and simplicity.
"Would You Kiss You" By Schick
Putting it this way, we'd most certainly prefer dating a well-groomed gentleman over kissing heavily bearded lumbersexual. Schick's ad definitely made us think and we can't deny it's a really smart and funny way of advertising razors for Valentine's Day. At least for some people – each to his own.
Volkswagen's Valentine's Day Ad
Falling in love for the first time is more than just a tingling sensation of immediate affection. It's an unforgettable feeling that always finds a way to make it back to our hearts. And as funny as it sounds, the feeling of getting your first car closely resembles these emotions. This is why Volkswagen's ad makes such a strong impact.
Valentine's Day In Dom Francisco's Restaurant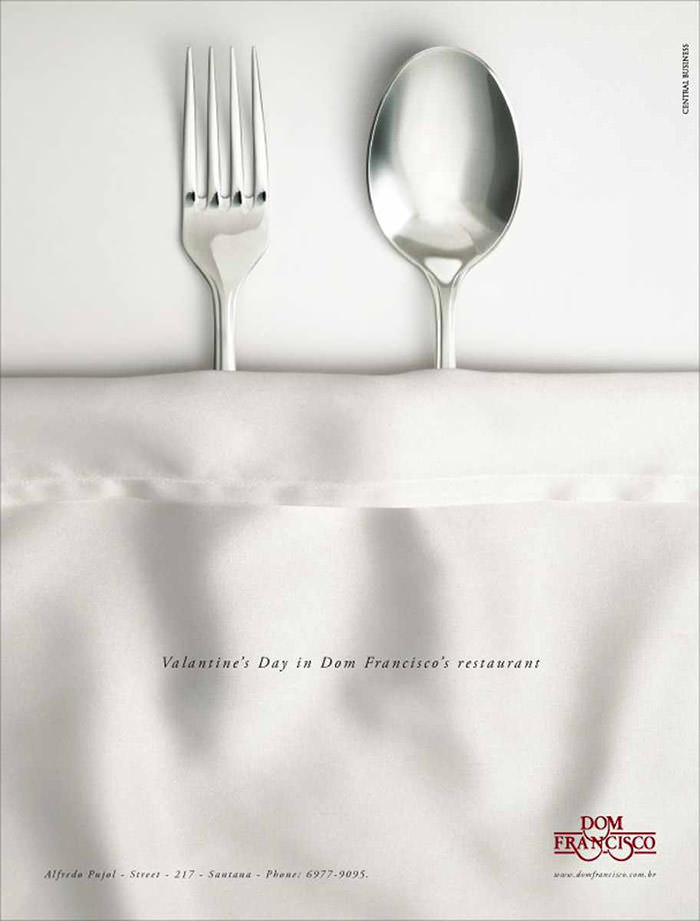 Source: https://www.hongkiat.com/blog/creative-valentines-day-ads/
People like to imagine that every date on Valentine's Day gets a happy ending. This is why picking up the right restaurant is often crucial. Dom Francisco's advertisement design relates to that idea in a smart and delicate way by presenting a pair of utensils, cozied up under a soft textile napkin.
Mitch&Me's Dirty Valentine Ad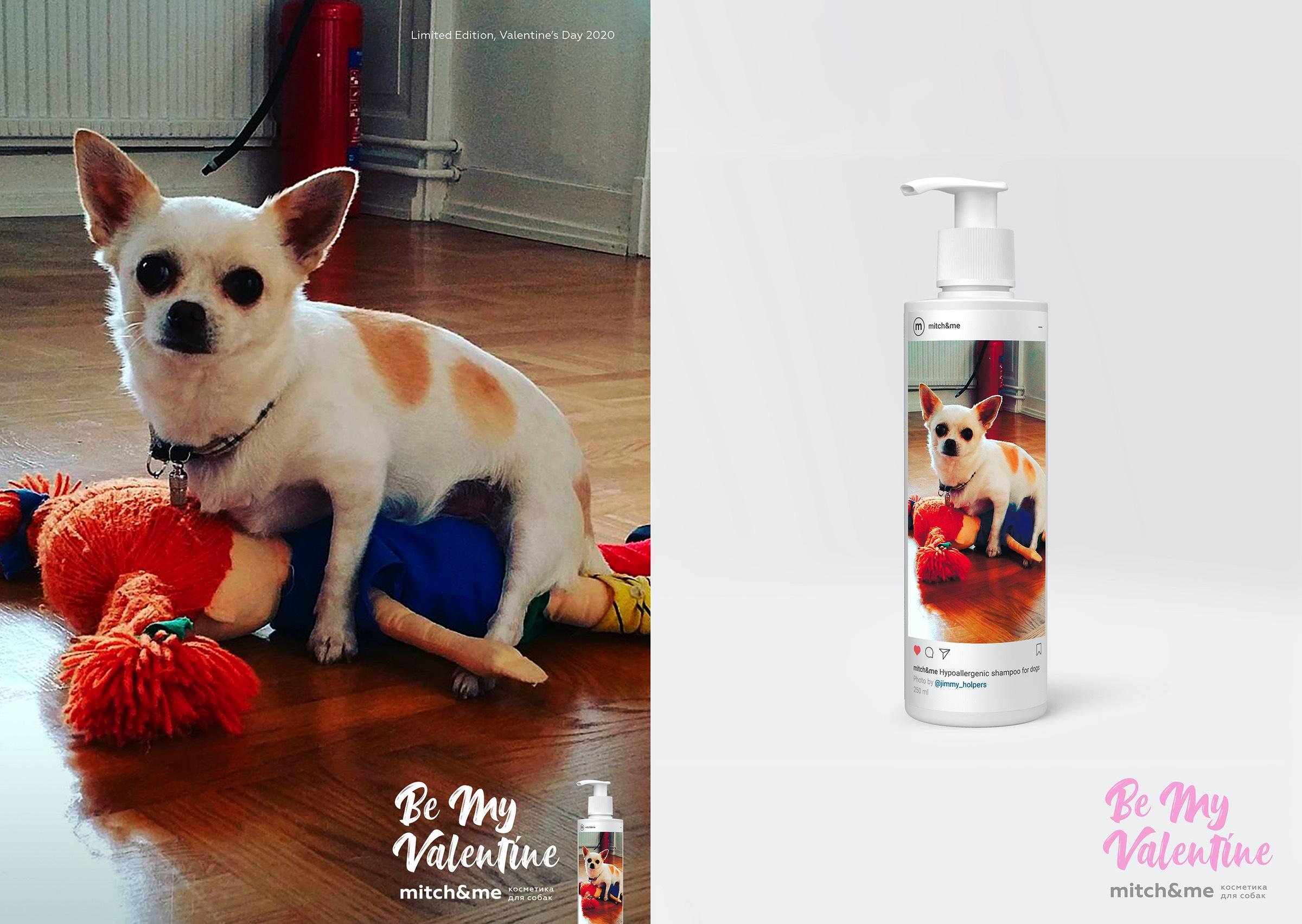 Valentine's Day apparently isn't only for humans. This funny but realistic ad by Mitch&Me shows hilarious amateur photos of real pets and uses them on its brand packaging. This one showing a chihuahua humping a doll is just all too familiar to a lot of pet owners.
IKEA's Dessert Spoon Ad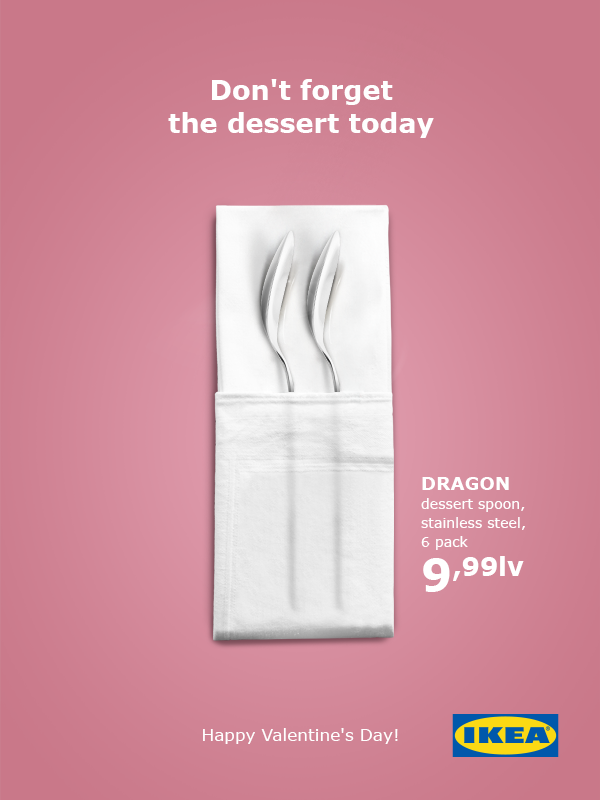 Ikea does it again with its Valentine's Day ad campaigns. For this one, it shows two dessert spoons lying beside each other under the covers. It mimics the acts of "spooning" when you hug your partner from behind. It can also mean another thing – though that is now up to your imagination.
Valentine's Day Sale at Dreams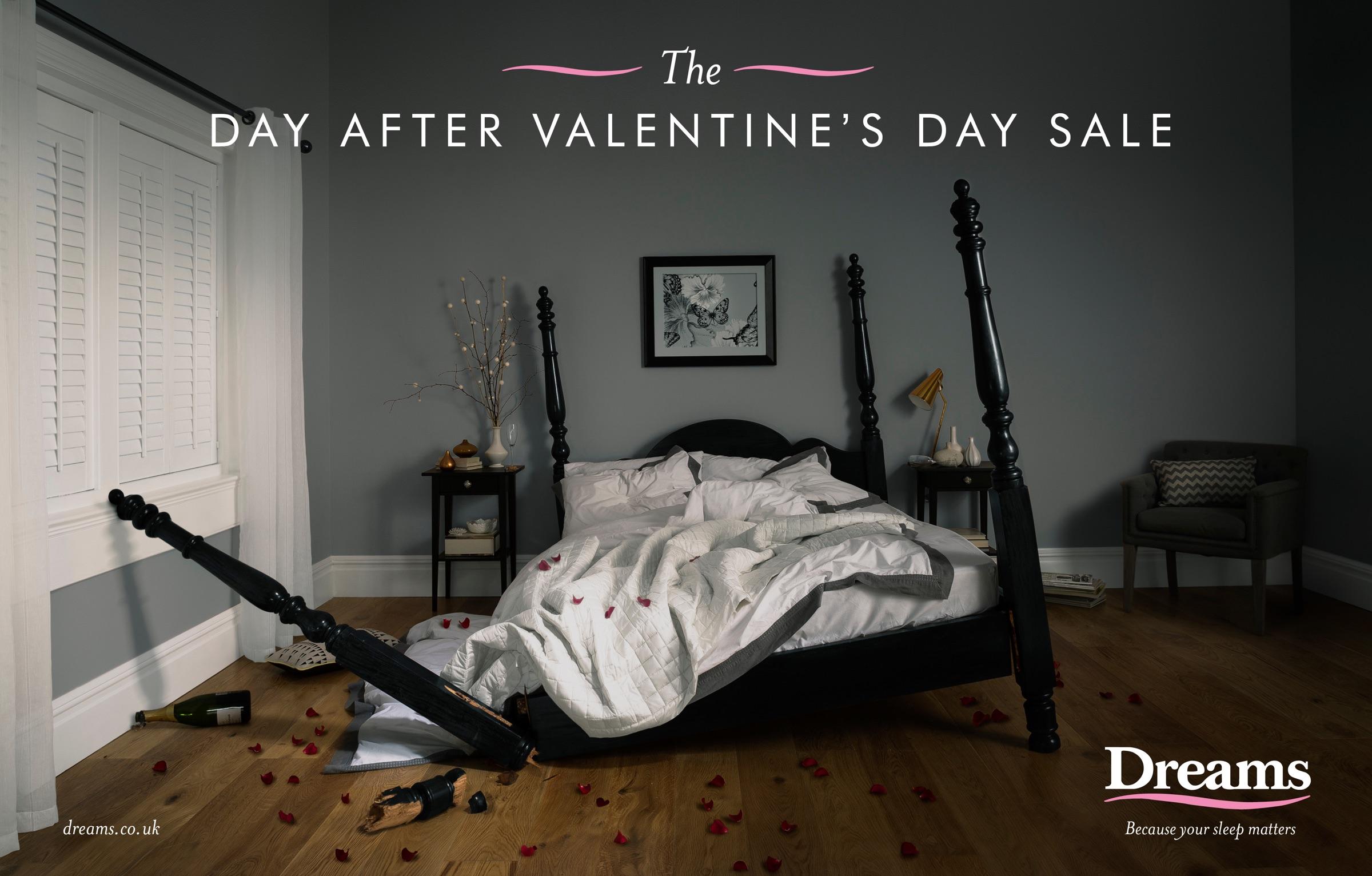 Everybody's so focused on Valentine's Day itself, but what about the following day? This humorous ad by Dreams shows one of the possible outcomes of a passionate Valentine's Day. In case you'll need a new bed, Dreams has you covered with their Day After Valentine's Day Sale.
No Stains on Valentine's Day Ad from Vanish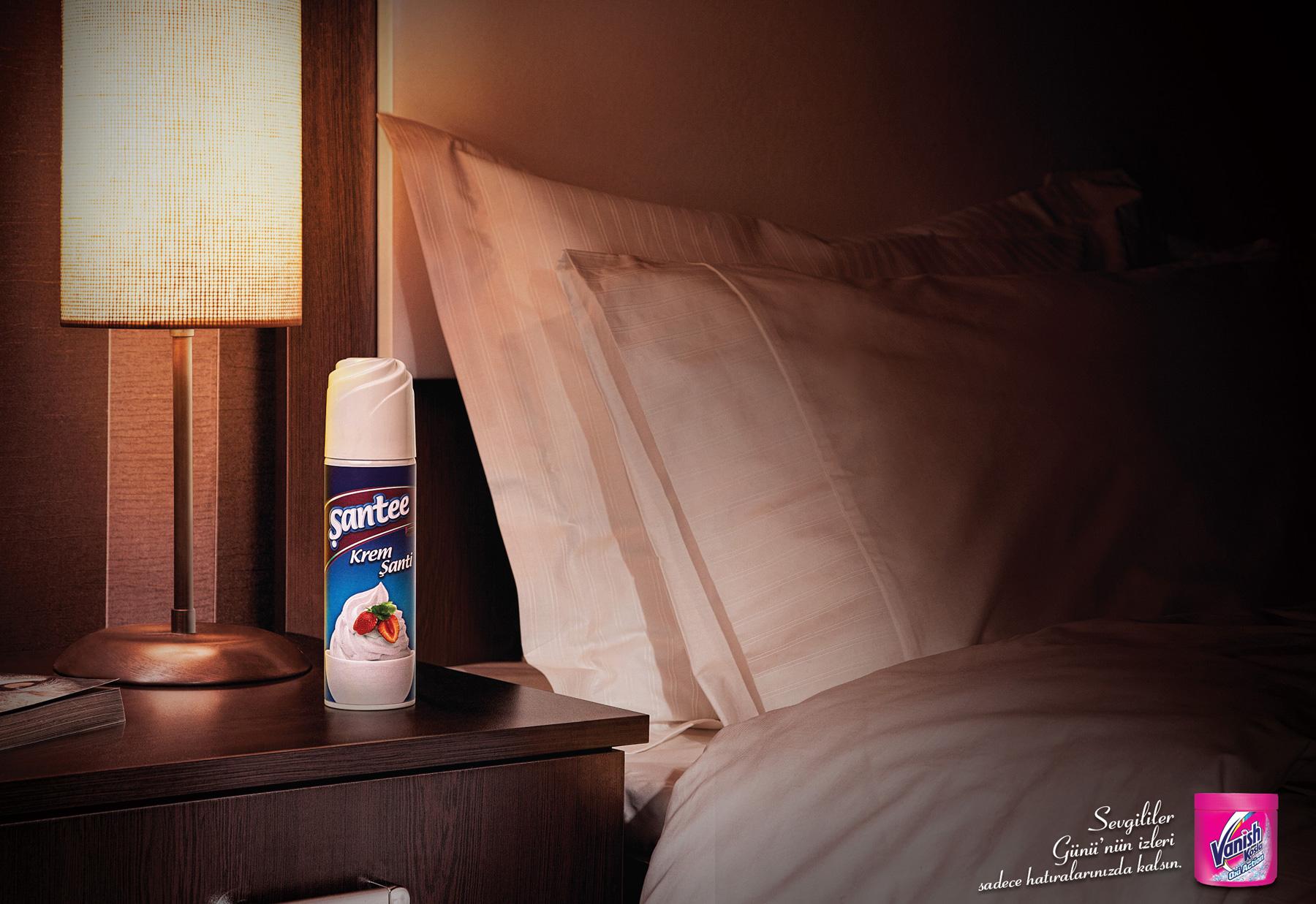 This one is for those who might get quite creative on Valentine's Day. Though this ad shows a shipped cream canister, there's also a chocolate syrup version. No matter how you adventurous are or will be on Valentine's night, Vanish will make sure that your covers won't have any stains in them.
Yemeksepeti's Messy Valentine's Dinner Ad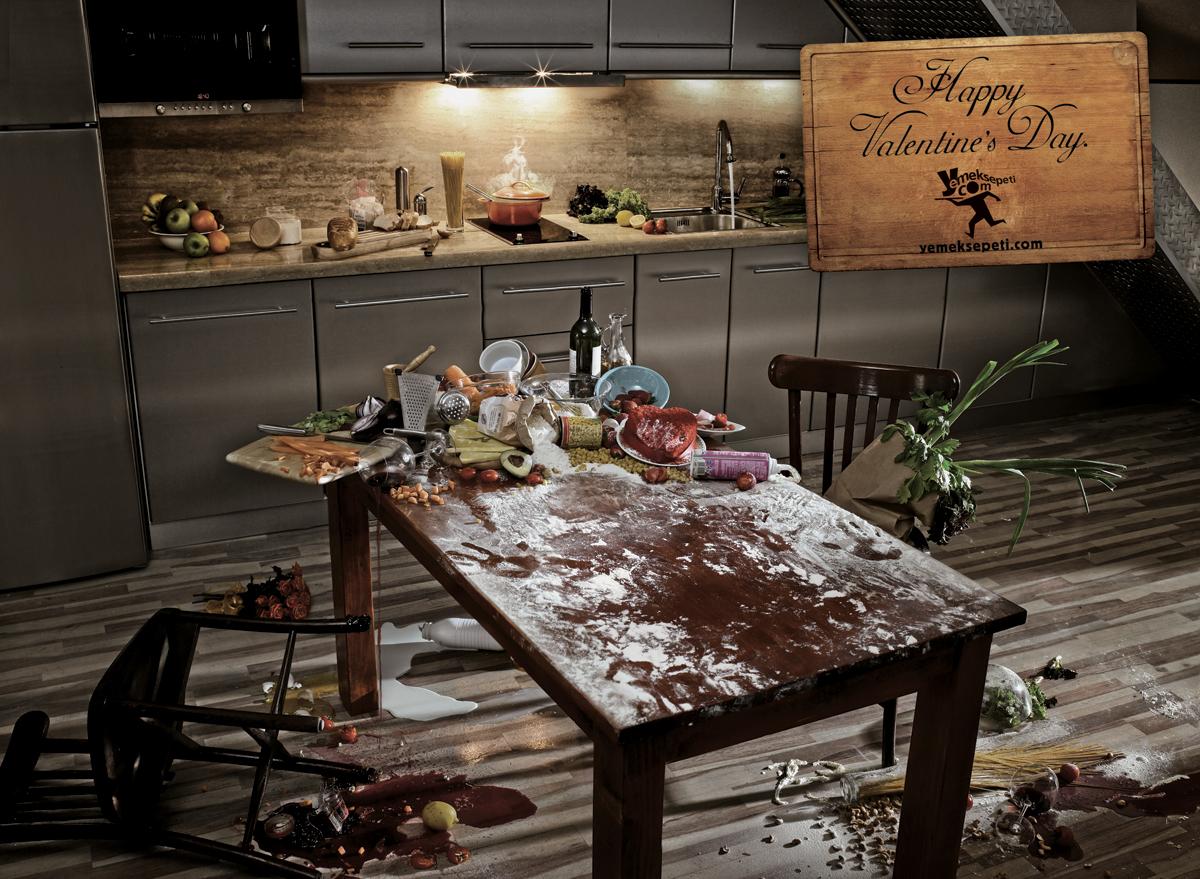 Valentine's Day brings about a certain romantic and passionate atmosphere no matter where you go. Should you and your partner decide to cook up some dinner, it might lead to other things and cause a mess along the way. Why not skip the mess and order out instead? That's where Yemeksepeti comes into play.
Wilkinson's Smooth Valentine's Day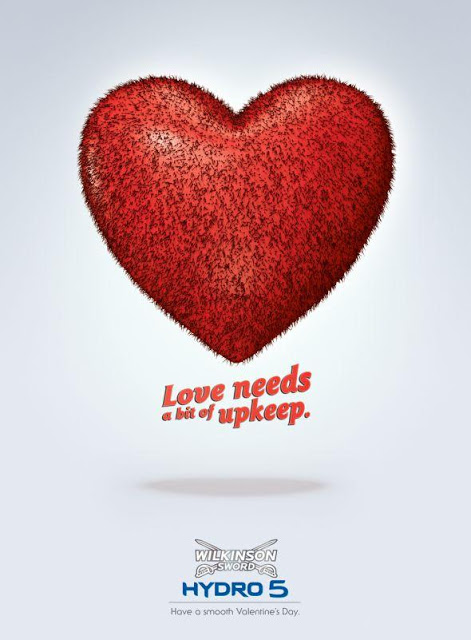 This hilarious Wilkinson ad is a reminder for everyone to keep themselves neat especially on Hearts' Day! You'd want to have a smooth night and a smooth experience, so you might as well maintain your upkeep particularly on this day.
Love at First Light by Superb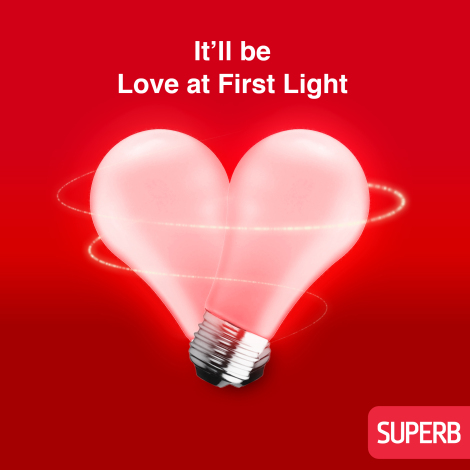 This clever ad plays around the saying "love at first sight." After all, how can you see someone for the first time in the dark? Superb ensures that when you see your loved one, you can see them clearly and with full of love in your eyes.
If you want to see more clever advertisement ideas, check out these 30 hilarious print ads and let us know which one you like the most. 
Author:
Veronika