Generally, project management involves some form of teamwork. But often times there are 1-man projects that can be hard to manage, too. If the project is quite simple, then old to-do lists can do the trick. But if it's pretty complex then you simply cannot do without a project management tool. We surveyed our friends and experts on what project management tools they use and compiled an ultimate list that will help you choose the right tool and tidy up your projects.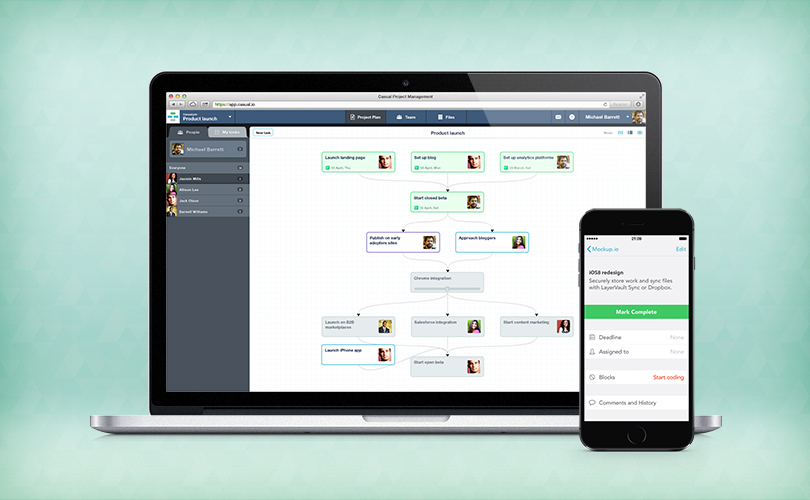 It's a simple and visual PM tool with a new, interesting approach; it allows you to organize your task lists as visual flows of actions. This is very similar to how we map out ideas and tasks in our minds. Planning is just as straightforward as drawing a flow chart. Casual perfectly suits those who have dependencies as part of their projects, since it allows one to easily visualize and track them. Casual's easy-to-create templates are the service's main edge.
Pros: New visual approach to PM, similar to mind-maps.
Cons: No android app.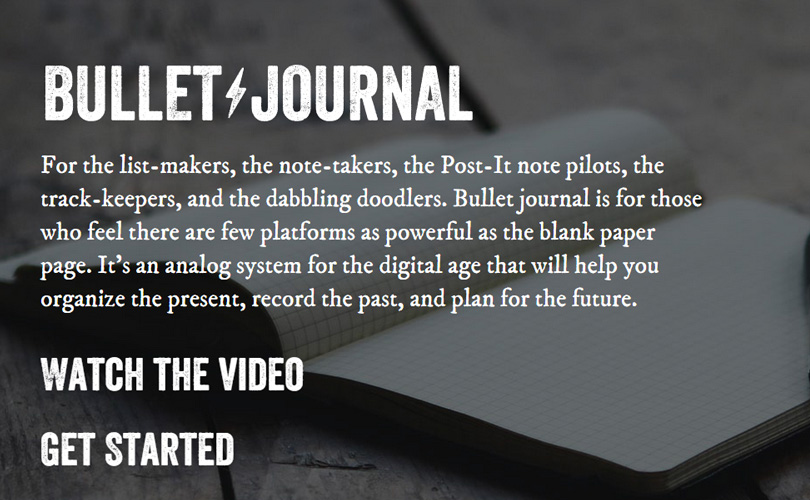 A simple, paper-based tool. Yes, it's essentially a journal with its own unique approach to organizing your to-do lists. But it's not as simple as it seems. You can prioritize your tasks, tag things and easily add new notes.
Pros: It's paper-based. It's for those who prefer the 'old-school way' of keeping track of their tasks.
Cons: All of its advantages aside, paper can still be very limiting. Its functionality is quite low.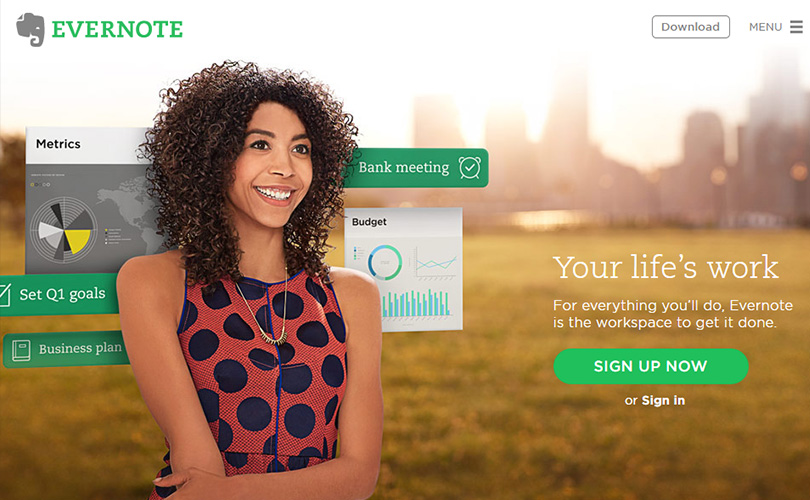 This is a huge knowledge base. Its unique feature is that it can be used for PM. You can create to-do lists and save all kinds of information about your projects including files, notes and ideas. Evernote is convenient for those who already use it for storing their data. Additionally, Evernote can be streamlined with other task and project management tools.
Pros: A broad tool that you are possibly already using.
Cons: Not only geared towards PM, therefore that's only one of its many features.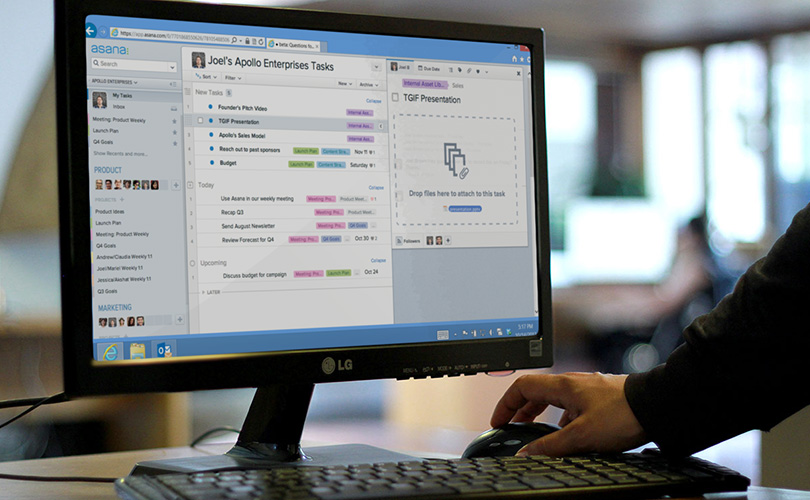 Asana is a popular tool allowing you to manage shared to-do lists. Naturally, it's designed for teamwork, but can also meet the demands of 1-man projects. Both types of projects can be displayed as to-do lists.
Pros: Asana is free and easy-to-use.
Cons: Based on to-do lists, which inherently limits the user.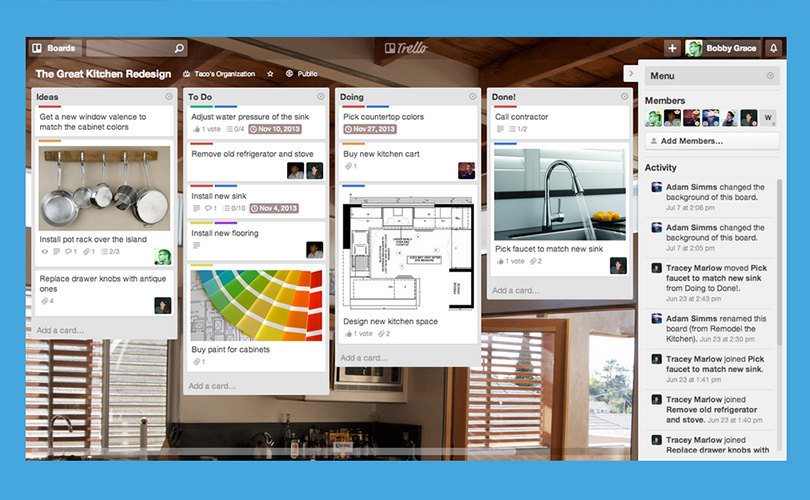 Yet another popular tool. Based on Kaban board methods. Works just great for standardized projects. Convenient for both teamwork and 1-man projects. Many people use Trello for home improvement projects. Trello is very popular for IT projects.
Pros: Simple, easy-to-use tool.
Cons: The Kaban board approach may be limiting.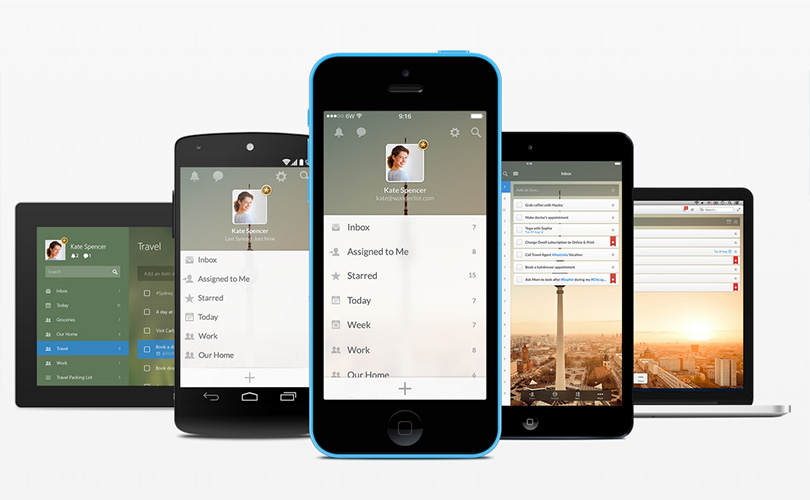 One of the most popular task managers. First and foremost, it's primarily a tool for organizing to-do lists, but it can be adapted for PM purposes. Its main advantages are that it works on all devices (Windows, Mac, Mobile, Web) and is quite prevalent. In addition to tasks, you can write notes, send emails, tag things and outline sub-tasks.
Pros: Incredibly simple, works on all devices.
Cons: Low-level functionality.
What tools are you using for managing personal projects? Share your experience in the comments below.