Men have always wanted to take to the skies, but no hot-air balloon or airplane can really match the thrill of actually soaring through the air like skydiving.That very desire to have the human form itself flying unencumbered by technology is made possible by this extreme sport.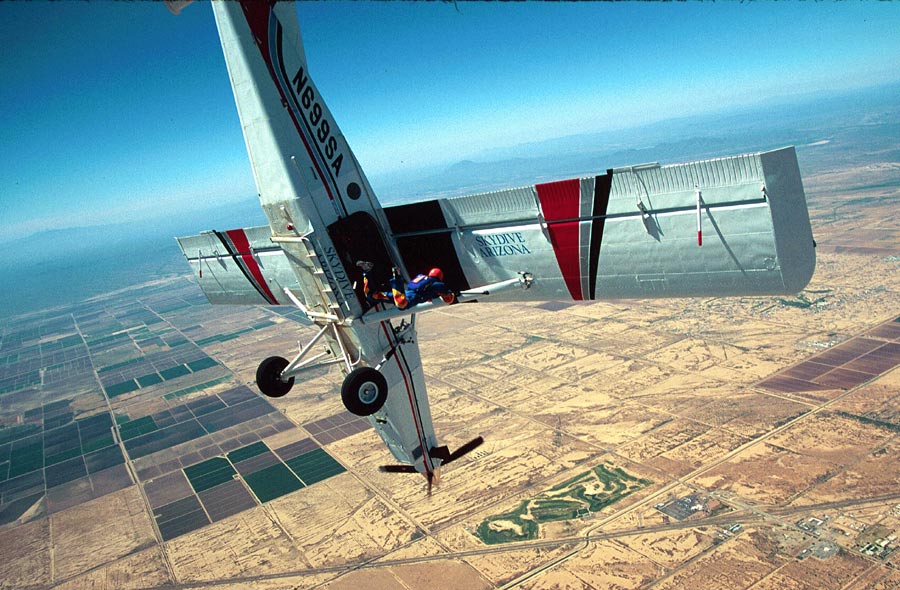 The Process & The Gear
What's great about it is that just about anyone can do it. All they need is to have the guts to jump out of a plane 10,000 feet above the ground. Of course, safety is the top priority in this adrenaline rush; for without it, there wouldn't even be a thriving scene in the first place. From thrill seekers looking to scratch their itch for death-defying stunts to the average guy and gal wanting a bit of adventure in their lives, it's the perfect activity that will definitely make everyone feel like they're on top of the world.
These dives come hard and fast with skydivers reaching terminal velocities of around 56 miles per second, and each jump needs meticulous preparation. Capturing these exhilarating moments for the rest of the world is a must, but it can't be done with just any kind of camera. To be able to withstand the extreme speed and pressure while being able to take clear pictures, it's got to be a GoPro HD camera. Touted as "The World's Most Versatile Camera," it can endure all the environmental stress of skydiving and deliver breath-taking photos. The folks at GoPro have been offering its line of "adventure" cameras for all sorts of extreme sports. From surfing to skiing to snowboarding to mountain biking, they allow the brave and the bold to share their crazy experiences to mere mortals. They're sturdy but light enough to not be a hindrance, and they've got all the right features to encapsulate all the beauty, action, and excitement of extreme sports.
For the one-of-a-kind kick of speeding down from the heavens to the earth, they've also got that covered. What makes the GoPro HD camera perfect for skydivingis its flexibility. It's usually mounted on top of the skydiver's helmet for hands-free use, but there are also other parts and equipment that enables users to place it on other places. Users can set up the camera to record a video so the entire fall is documented or take stills on specific time intervals for progressive snapshots.